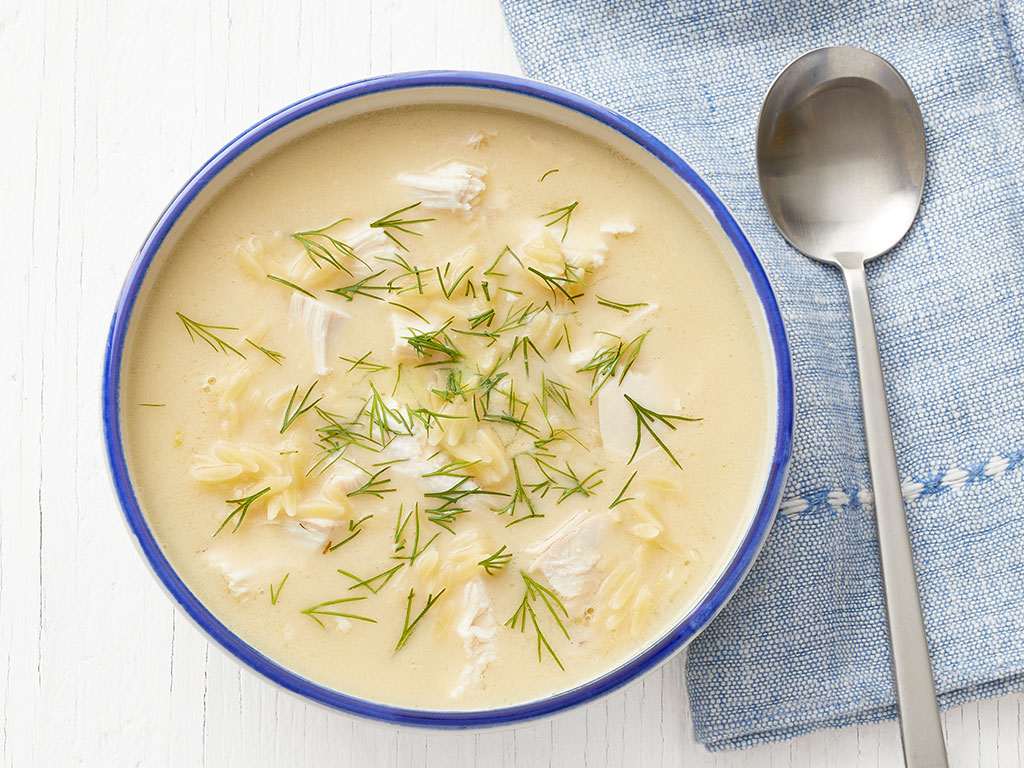 Photo By: Matt Armendariz©2014, Television Food Network, G.P. All Rights Reserved.
Photo By: Armando Rafael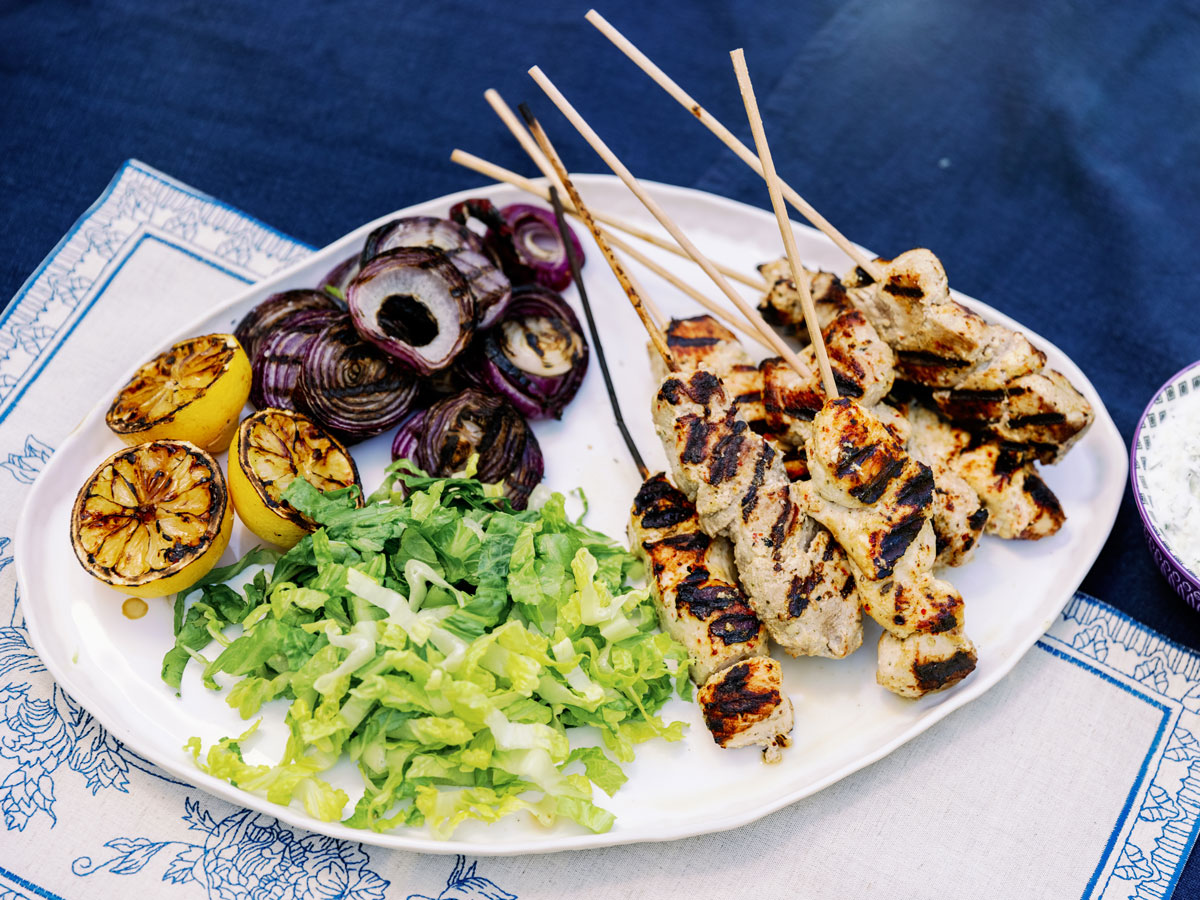 Photo By: Rebecca Ou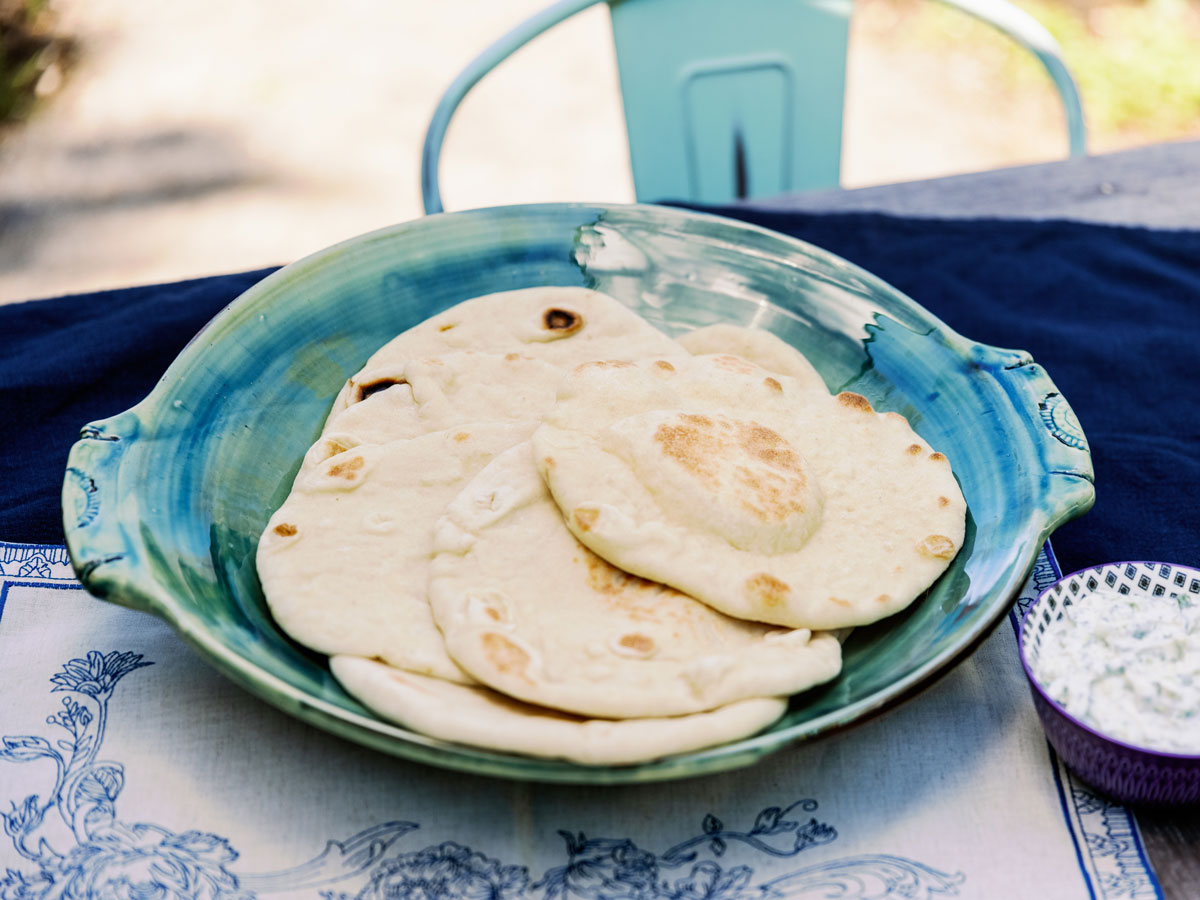 Photo By: Rebecca Ou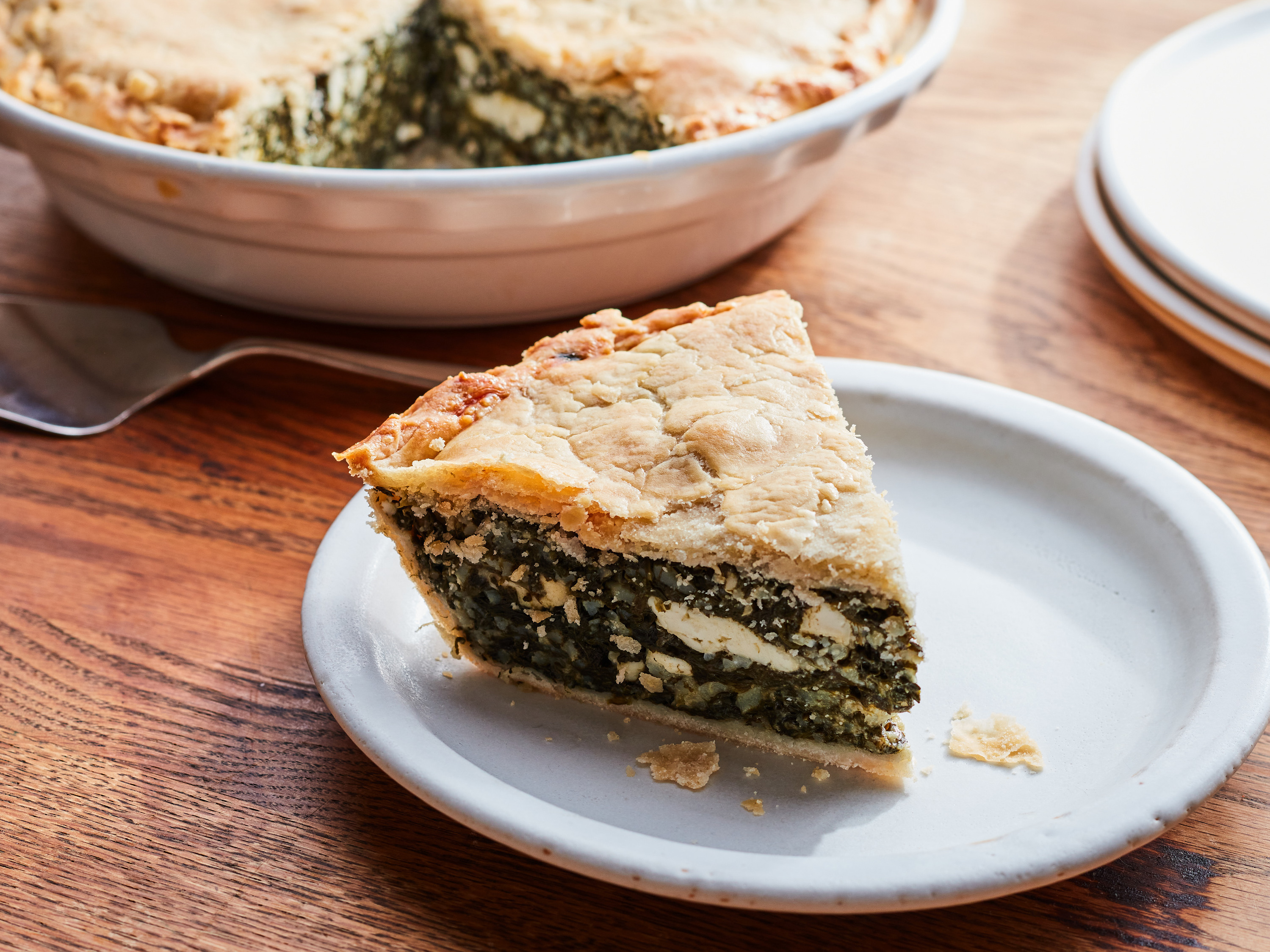 Photo By: Matt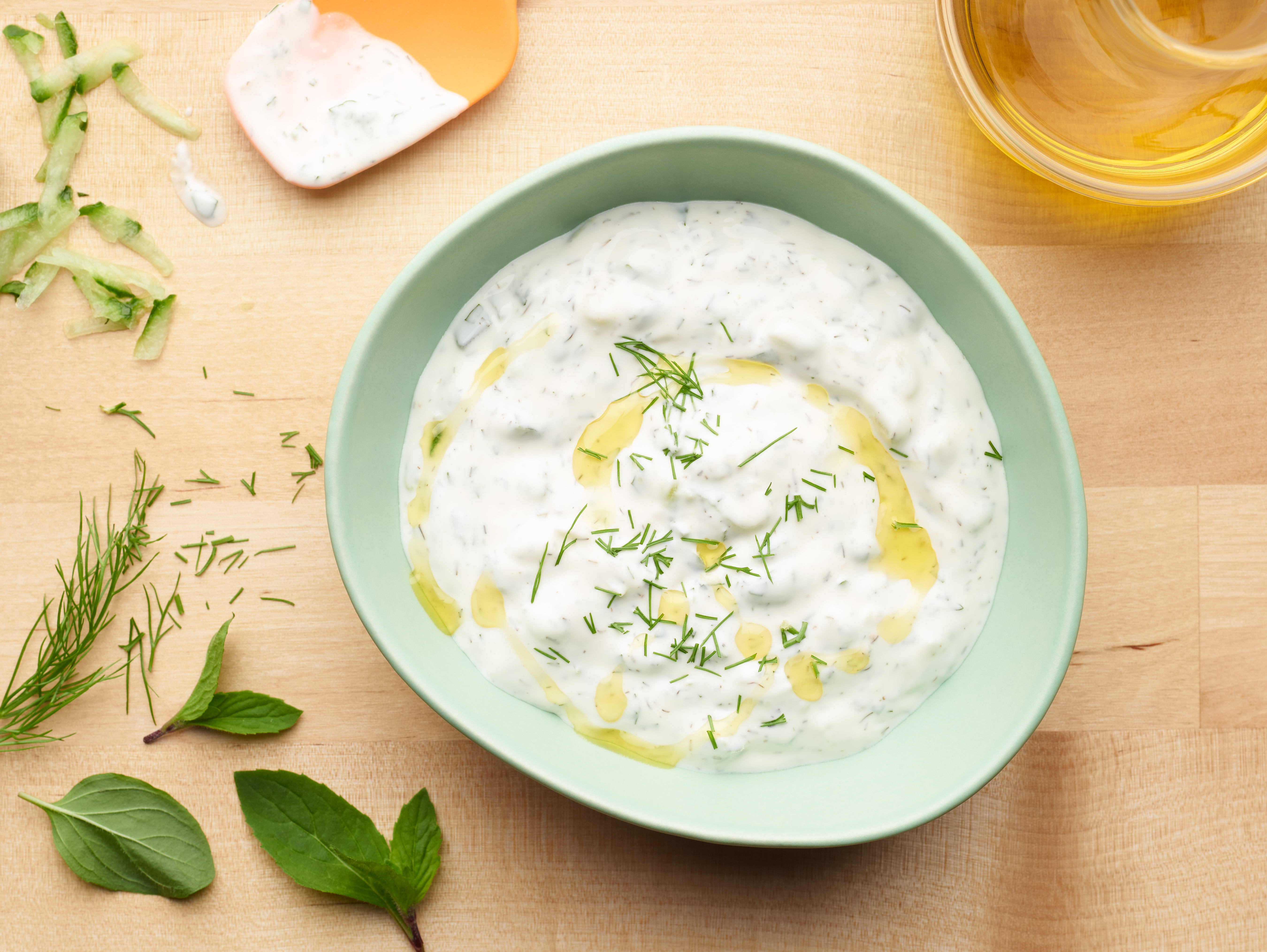 Photo By: Renee Comet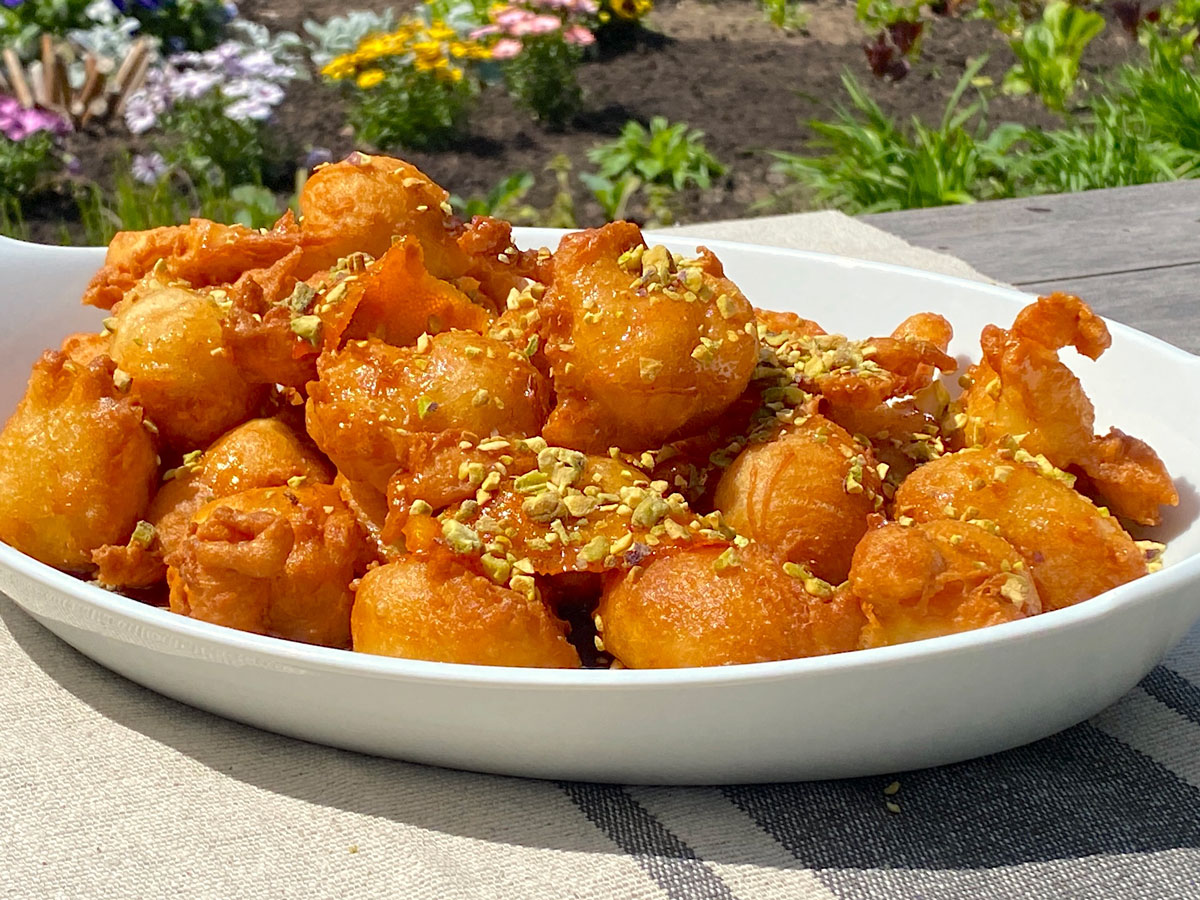 Photo By: Simple Alien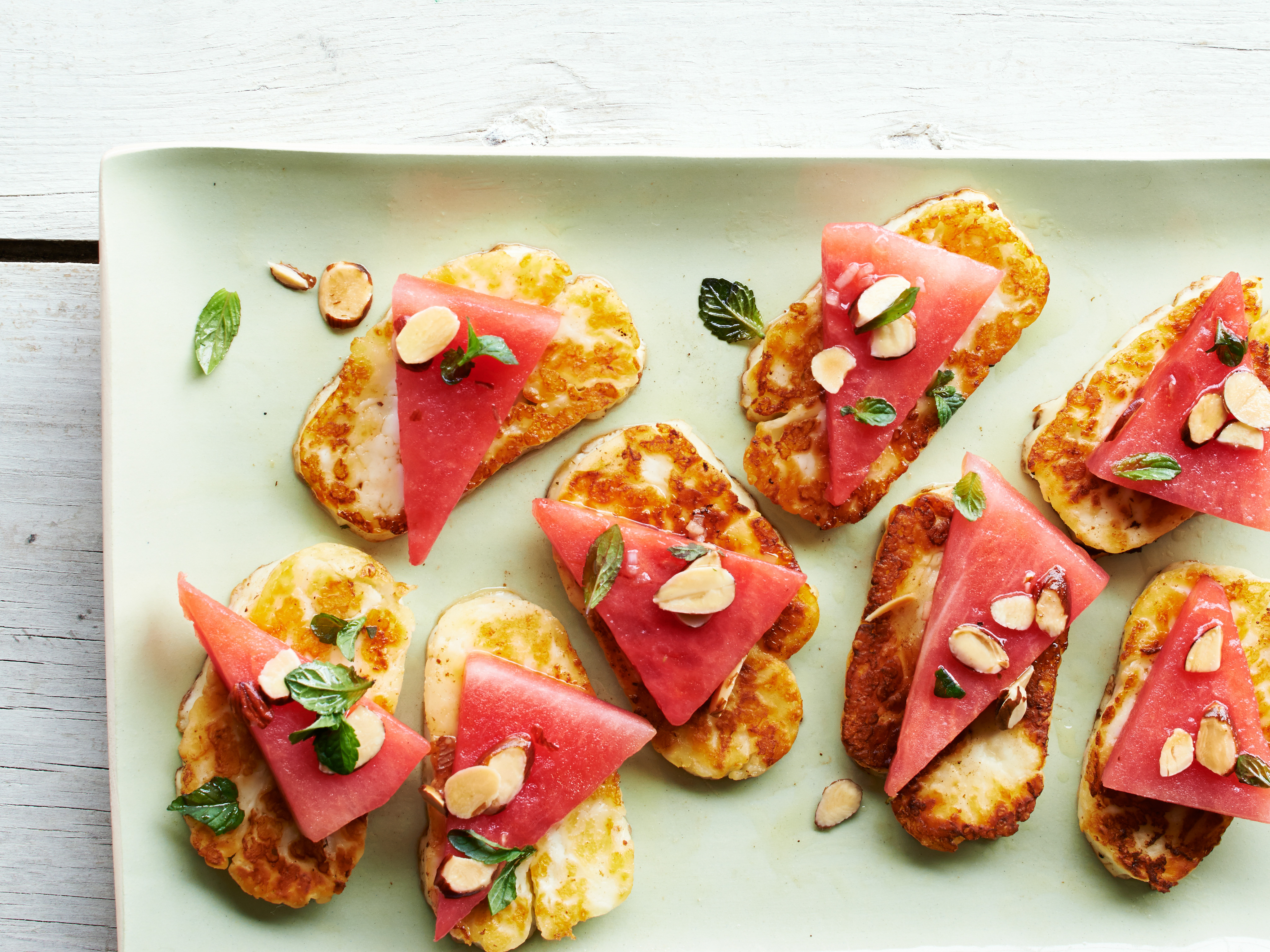 Photo By: David Malosh
Photo By: Rebecca Ou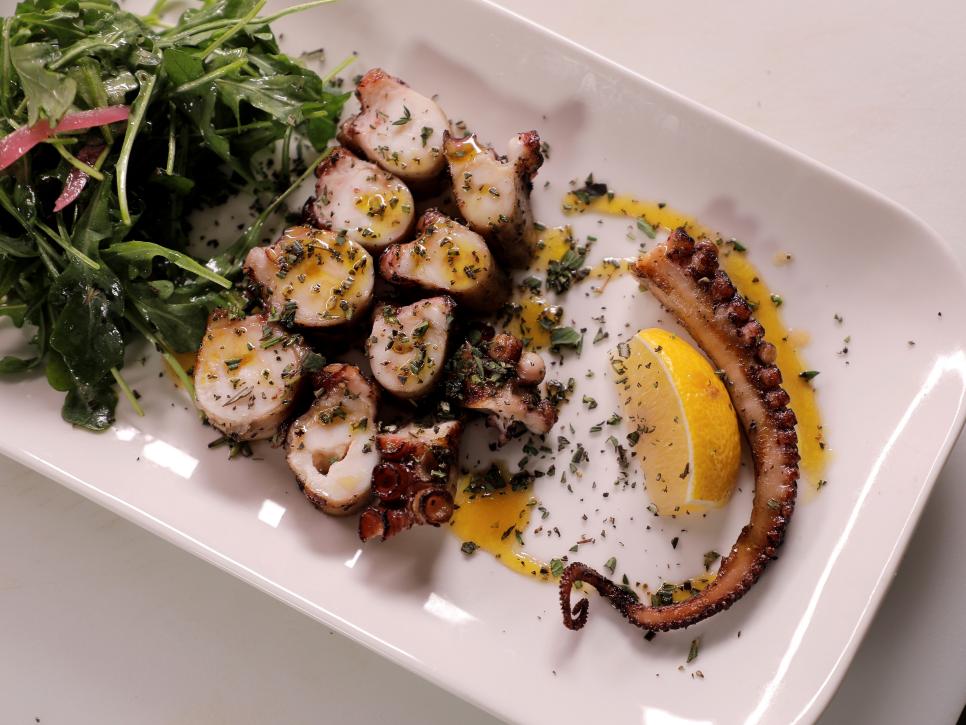 Photo By: Citizen Pictures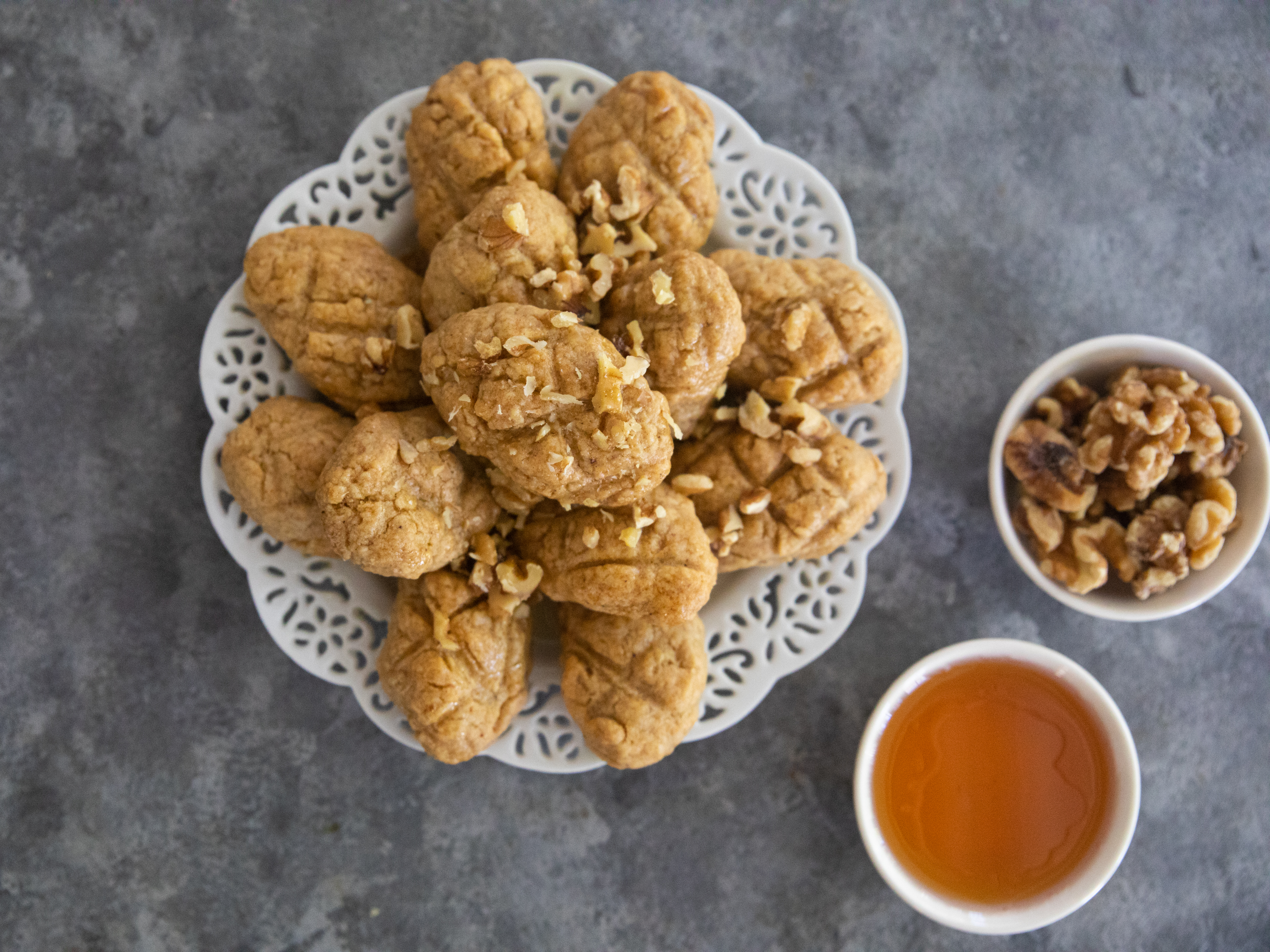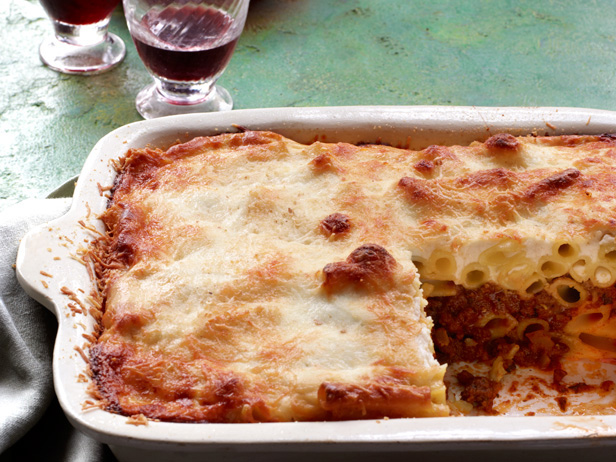 Photo By: Con Poulos Prop Stylist: Marina Malchin 917 751 2855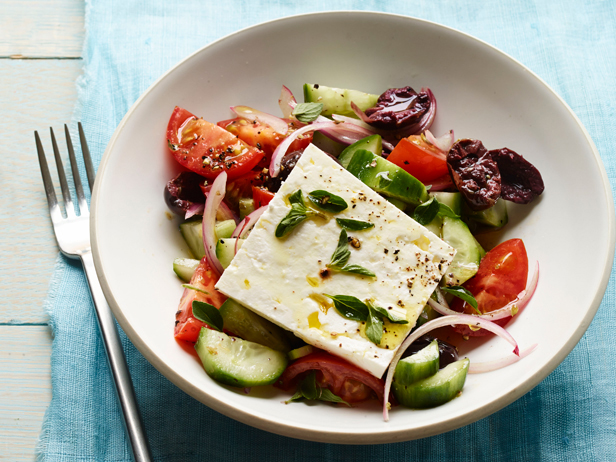 Photo By: Johnny Miller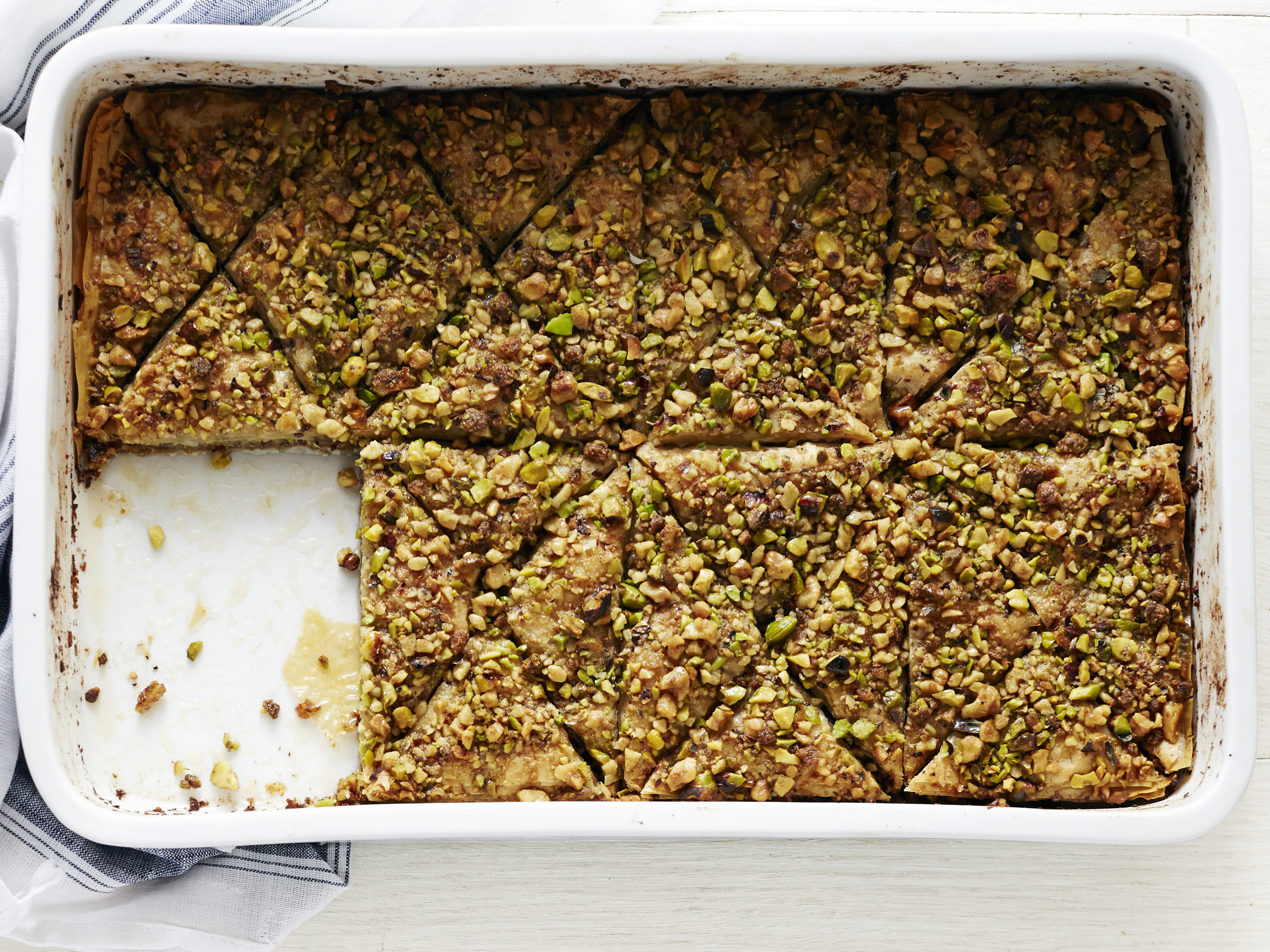 Photo By: Ryan Liebe©Ryan K Liebe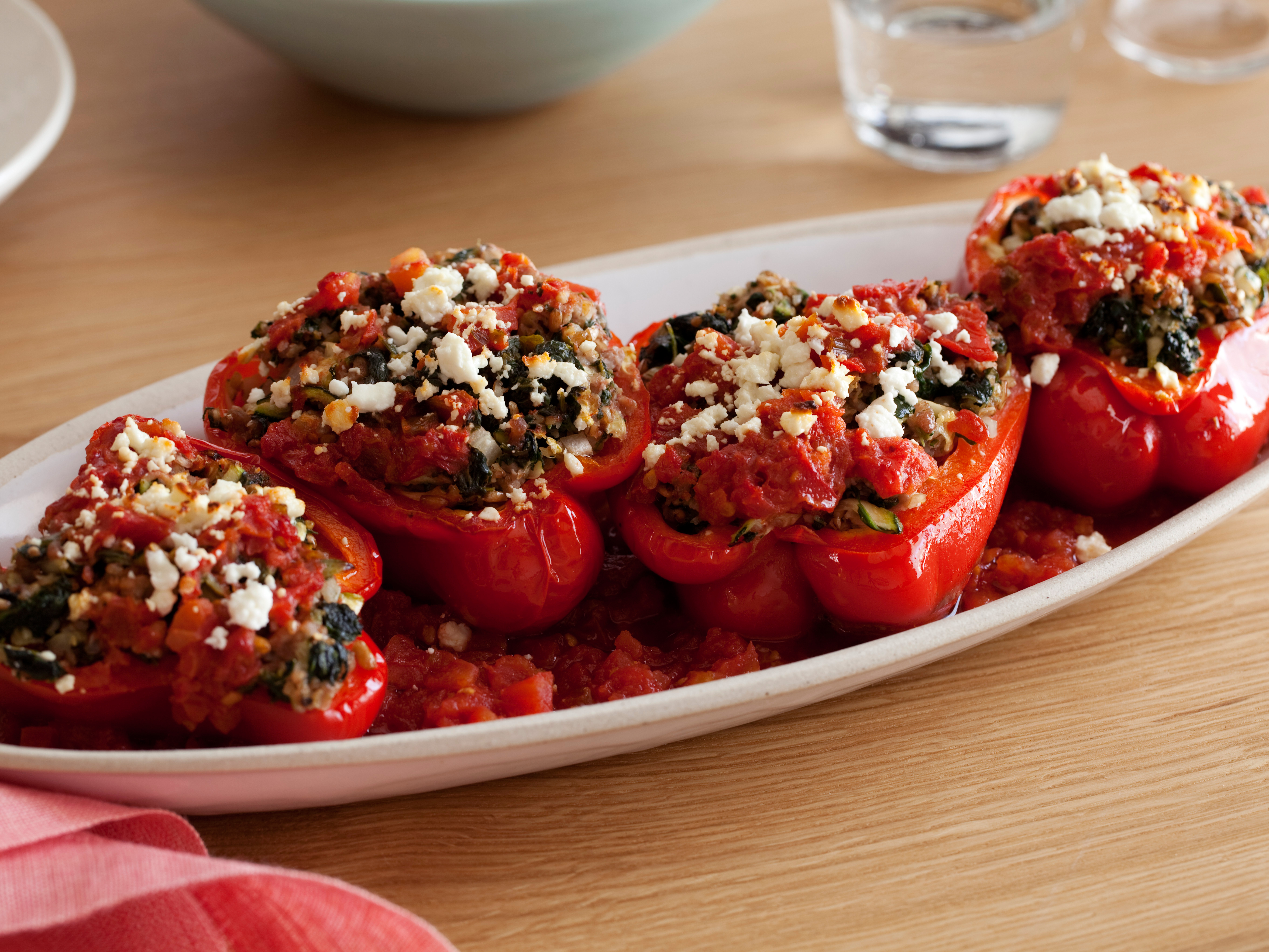 Our Favorite Greek Dishes
Though Greece, like much of Europe, hungrily incorporated New World ingredients like tomatoes, potatoes and beans into their native cuisine in the last few hundreds of years, the Greek diet remains notably faithful to its Mediterranean form from thousands of years ago, dominated by olives and olive oil, breads and pies, wild greens and fish (the country is surrounded by water on almost all sides—and then there are its islands). And why should it change? When your meals are this flavorful, healthful, seasonal and satisfying, one could hardly crave more. Getting hungry? There's no way of overstating the deliciousness of a bowl of avgolemono. As elemental and comforting as any kind of chicken soup, this gains a lightness and sophistication from the inclusion of lemon, even as it is thickened and fortified by emulsifying it with egg yolk. Once you've had a taste, you might find yourself craving it whenever you're the slightest bit under the weather, or really, anytime.
Get the Recipe:Avgolemono
Tyropitakia
In Greece (and in American Greek enclaves), there is hardly a gathering without a massive platter of these little pies. Thanks to the advent of frozen phyllo, making a stack is within the reach of any home cook, regardless of whether or not you have a Greek pedigree. What makes these a cut above less faithful renditions you may have tried are the fresh herbs in the filling, a must for authenticity.
Get the Recipe:Tyropitakia-Cheese Pies
Moussaka
Though some call it the national dish of Greece, moussaka, or versions of it, are endemic to many countries in the surrounding area, found in Turkey, Iraq and parts of North Africa. Its modern form, layers of eggplant and sometimes potato, meat sauce and a topping of bechamel, is likely to stem from a published version of the dish as recently as the 1920s, the bechamel particularly reflecting the love of French food by its writer, Athens-born Nicholas Tselementes. Origins aside, this is exactly what you want bubbling in your oven in the deepest of winter nights, is easier to assemble than a from-scratch lasagna and way more unexpected.
Get the Recipe:Moussaka
Chicken and Pork Souvlaki
We might have Starbucks on every corner, but Greeks have souvlaki joints, where grilled meats and shaved gyro are served on platters and wrapped in pita sandwiches. Though the meal is inexpensive and ostensibly simple, the flavor explosion that comes from the marinade and the smoke of the grill makes it quite mouthwatering. Why choose just one meat? Here, Michael Symon gives you the option of chicken or pork—you will definitely want (at least) one of each.
Get the Recipe:Chicken and Pork Souvlaki
Homemade Pita Bread
Accompanying many a Greek meal are irresistibly doughy rounds of pita, cooked on a griddle for tasty charred spots. These work beautifully with dips but also wrapped around a souvlaki sandwich, and will stay pliable thanks to Michael Symon's trick of getting them into plastic bags before they cool fully.
Get the Recipe:Homemade Pita Bread
Spanakopita
Though we know of Greek pies as being lined with layers of phyllo, a homemade phyllo will always be naturally thicker than what you can buy from the store. The dough is shaggier and richer, and its layering is what allows it to work, since any holes in the crust are patched by subsequent layers. Here, Cat Cora takes a slightly different tack, using just a single layer of crust on the top and bottom, but maintaining that traditional texture and flavor by use of shortening. The result tastes like what you might be served in a Greek home, rather than a restaurant.
Get the Recipe:Spanakopita (Greek Spinach Pie)
Tzatziki
And perhaps the final essential when it comes to souvlaki is this garlicky cucumber spread. Many countries in the region use a variation on it—a savory yogurt dip that enhances the pungent marinades of the meats that it's eaten with.
Get the Recipe:Tzatziki
Greek Donuts with Honey
Now you don't have to wait for the Greek festival to come through town—that favorite dessert can be yours whenever you want it. Fried balls of dough drenched in honey syrup need no explanation to children and grown-ups alike; they will all be consumed before they even cool down all the way, if you let them.
Get the Recipe:Greek Donuts with Honey
Watermelon and Halloumi
Halloumi is very fun to work with and eat. Not as salty as feta, with a sturdier structure than mozzarella, you can cook it directly on a grill without it melting all the way through the grates. Here, Michael Symon pairs it with a marinated watermelon, whose marination makes it perhaps even more juicy than you thought possible. It's the perfect appetizer for grilling season.
Get the Recipe:Watermelon and Halloumi
Greek Greens
Greeks are wonderful vegetable eaters, and bitter greens often have a place at the table. Tons of flavor are layered in with garlic and onion, fennel, dill and lemon juice. These are the little black dress of vegetables, as they can go with absolutely every kind of meal.
Get the Recipe:Greek Greens
Octopus alla Karvouna
If you're not eating grilled octopus, can you really understand Greek cuisine? There's a reason why this is an appetizer on the menus of virtually every Greek restaurant in America. The trick to tender, rather than rubbery, flesh is the care devoted to its gentle poaching (here, a tenderizing step takes the guarantee further). Also prized is the char and smoke imbued on the meat that comes from cooking over real charcoal, but the tapering ends on octopus tentacles mean that if you have to opt for gas, you'll still get those crisp, tasty bits.
Get the Recipe:Octopus alla Karvouna (Charcoal-Grilled Octopus)
Melomakarona
These cookies are unlike anything you'll find on an American cookie plate, and is exactly why you might want to try them for the holidays this year, which is when they are traditionally baked in Greece (at Christmas). Fragrant with ingredients that don't often get their due, like orange zest and clove, and brushed with orange syrup and sprinkled with nuts, they evoke an old-fashioned time that we can all claim as our history.
Get the Recipe:Melomakarona
Pastitsio
Though moussaka is often compared to lasagna, this dish is more logically lasagna's Greek cousin. It is lesser known than either, but will be your new favorite thing if you are a fan of both. Using a tubular pasta contributes a springiness in the mouth that offsets the richness of the meat layer and the crown of bechamel. This dish is at once homey, comforting and worldly.
Get the Recipe:Pastitsio
Classic Greek Salad
You might think you know Greek salad, but its most authentic incarnation is stripped free of greens. A juicy trio of cucumber, tomato and red onion, made incredibly zesty with another holy triad of Greek cuisine, honey, oregano and lemon, and crowned with a salty slab of feta, is a salad that complements many kinds of meals. It's a refreshing counterpoint to grilled meats, as it is often served in Greece, or as a satisfying appetizer that works as appetizers should, piquing, rather than killing, your appetite.
Get the Recipe:Classic Greek Salad
Baklava with Rose Water
This very sweet dessert, made with layers of phyllo, chopped nuts and honey, is more associated with Northern African countries, Turkey and the Middle East, but it is beloved in Greece as well, and versions of it were eaten in ancient Greek times. The nuts used for the filling vary somewhat by region; for example, Turkey tends to use more pistachios, but walnuts are more commonly used in Greece. The rose water, too, evokes the country's long history of permeability among the countries that formed the Ottoman empire.
Get the Recipe:Baklava with Rose Water
Greek-Style Stuffed Peppers
Stuffed peppers and tomatoes abound in Greece, often with a mixture of herby rice and sometimes, but not always, meat. Here, Ellie Krieger uses this as inspiration, but also gives it a textural and fiber boost from the inclusion of bulgur. The feta sprinkled on top adds a salty, creamy element that makes each bite taste like a feast.
Get the Recipe:Greek-Style Stuffed Peppers
Source: Read Full Article