Total:

1 day 15 min

(includes soaking time)

Active:

15 min
Yield:

about 4 heaping 1/3 cup servings

Nutrition Info

Nutritional Analysis

Per Serving

Calories

170 calorie

Total Fat

11 grams

Saturated Fat

2 grams

Cholesterol

0 milligrams

Sodium

210 milligrams

Carbohydrates

9 grams

Dietary Fiber

3 grams

Protein

6 grams
Ingredients
Directions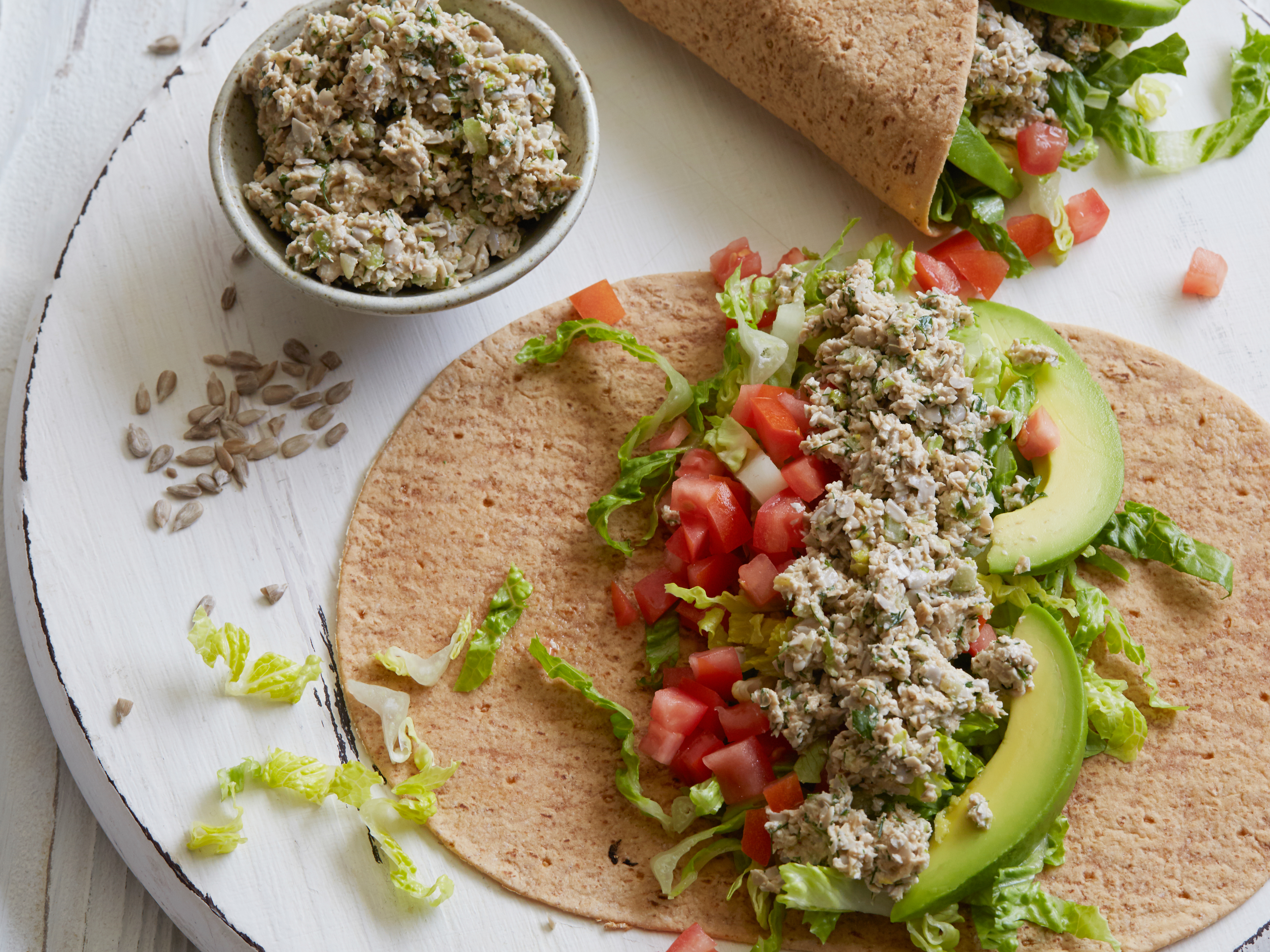 Cover the sunflower seeds with at least 1/4 inch of water and soak, at room temperature in an air tight container, for at least 24 hours. The seeds are ready when they have nearly doubled in size.
Drain the seeds and pulse half (about 1 cup) with the lemon juice, mustard and 1/4 teaspoon salt in a food processor until almost smooth, scraping down the bowl as needed.
Add the remaining seeds, along with the dill, parsley, paprika, celery, shallot, 1/4 teaspoon salt and a few grinds of pepper to the food processor. Pulse until the mixture resembles tuna salad. Refrigerate in an airtight container for up to 3 days.
Fill a whole wheat wrap with lettuce, tomato, avocado and the vegan tuna salad.
Source: Read Full Article