Level:

Intermediate

Total:

1 hr 20 min
Ingredients
Salad:
Directions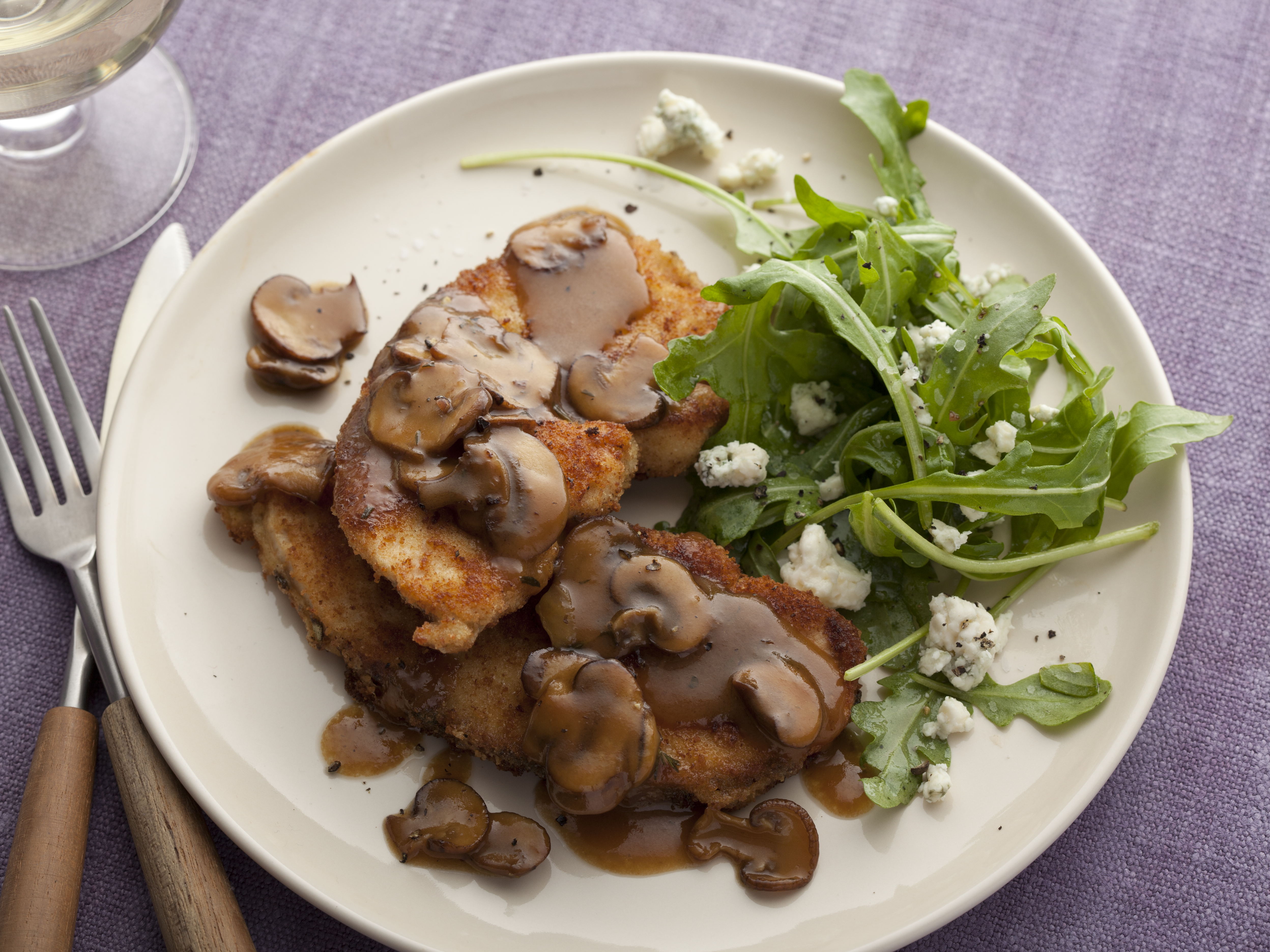 Heat the oil in a large saute pan over high heat. Add the mushrooms and cook until golden brown and liquid has evaporated. Add 1 cup of turkey gravy, thyme and enough wine just to dilute slightly. Cook until heated through. Keep warm over low heat.
Place the flour on a large plate and season with salt and pepper. Whisk together the eggs and 1 tablespoon of water in a bowl and season with salt and pepper. Place the bread crumbs on a plate and season with salt and pepper.
Heat 1/4 cup of canola oil in a medium high sided saute pan until it just begins to shimmer. Dredge the sliced breast in the flour, tap off excess then dip in the egg wash letting any excess drip off and then dredge in the bread crumbs. Place in the oil and cook until just golden brown on both sides. Remove from pan and place on a plate lined with paper towels.
Whisk together the vinegar, pomegranate molasses, mustard and salt and pepper in a large bowl. Slowly whisk in the oil until emulsified. Add the arugula to the bowl and toss with the dressing; season with salt and pepper.;
Assembly: Spoon some of the mushroom gravy on 4 large plates, top with 2 pieces of the turkey. Place some of the salad on top of the turkey and sprinkle with some of the cheese.
Source: Read Full Article