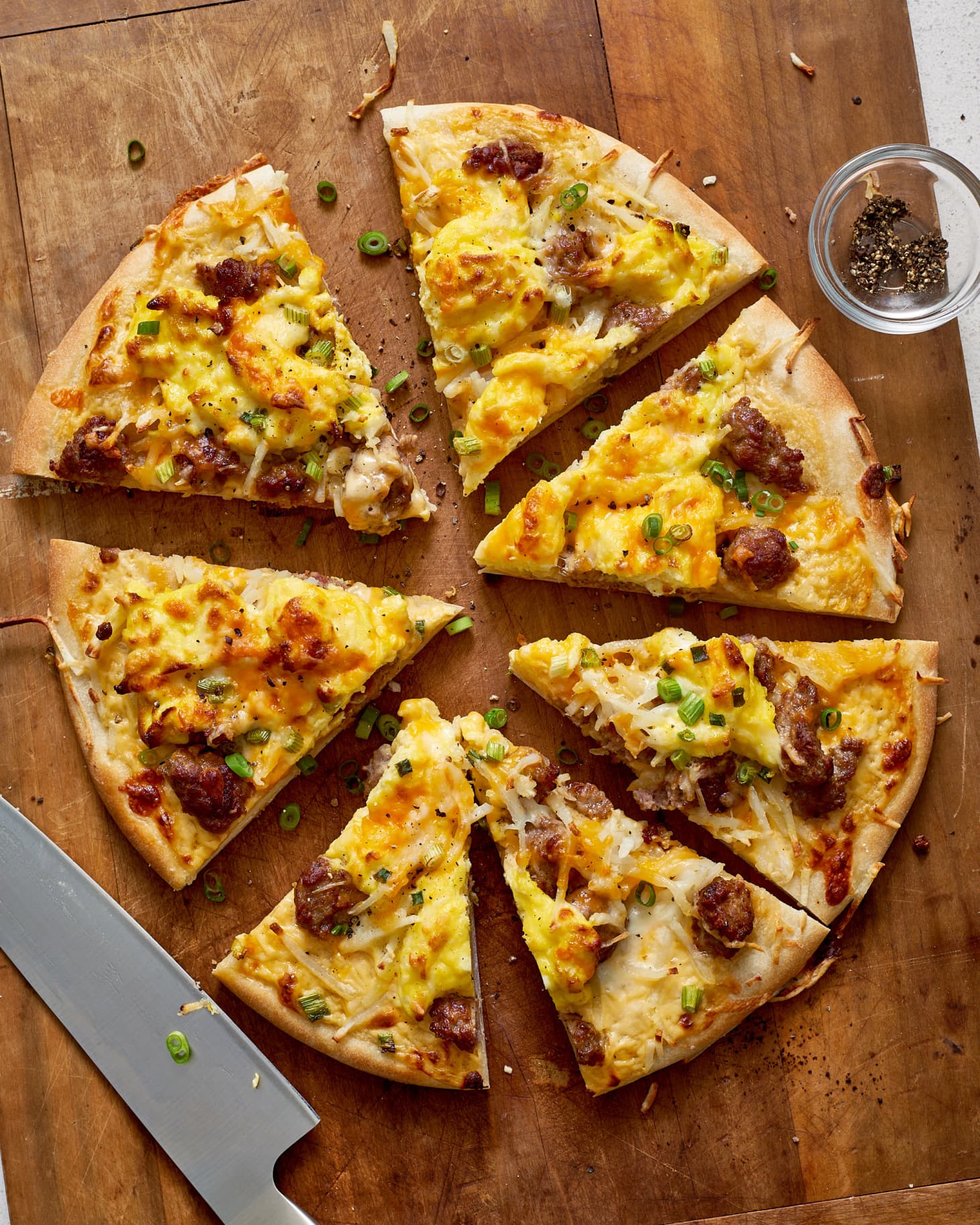 Whatever you might have planned for Father's Day, starting the day off right with a solid breakfast is sure to be in the cards. And these hearty recipes are a good place to begin. Many can be prepped ahead of time and all are easy — which means you can enjoy time with Dad instead of being busy in the kitchen.
From bacon, egg, and cheese sliders to a blueberry pancake casserole, here are some great ideas for a fun Father's Day breakfast.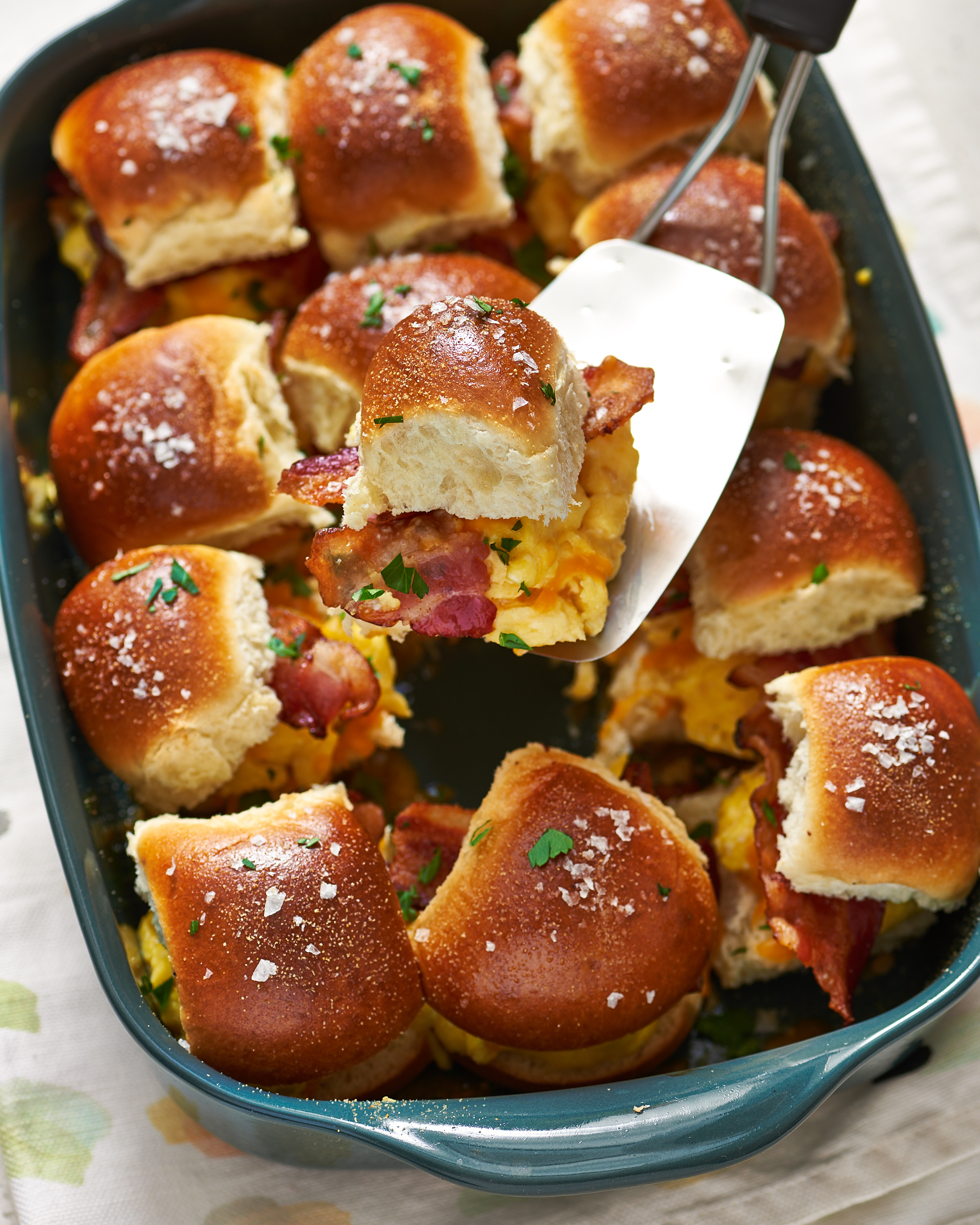 1. Breakfast Sliders
The greatest gift you can give to Dad? Make more than you need of these sliders and stash the extras in the freezer and he'll have an awesome breakfast to grab for days to come.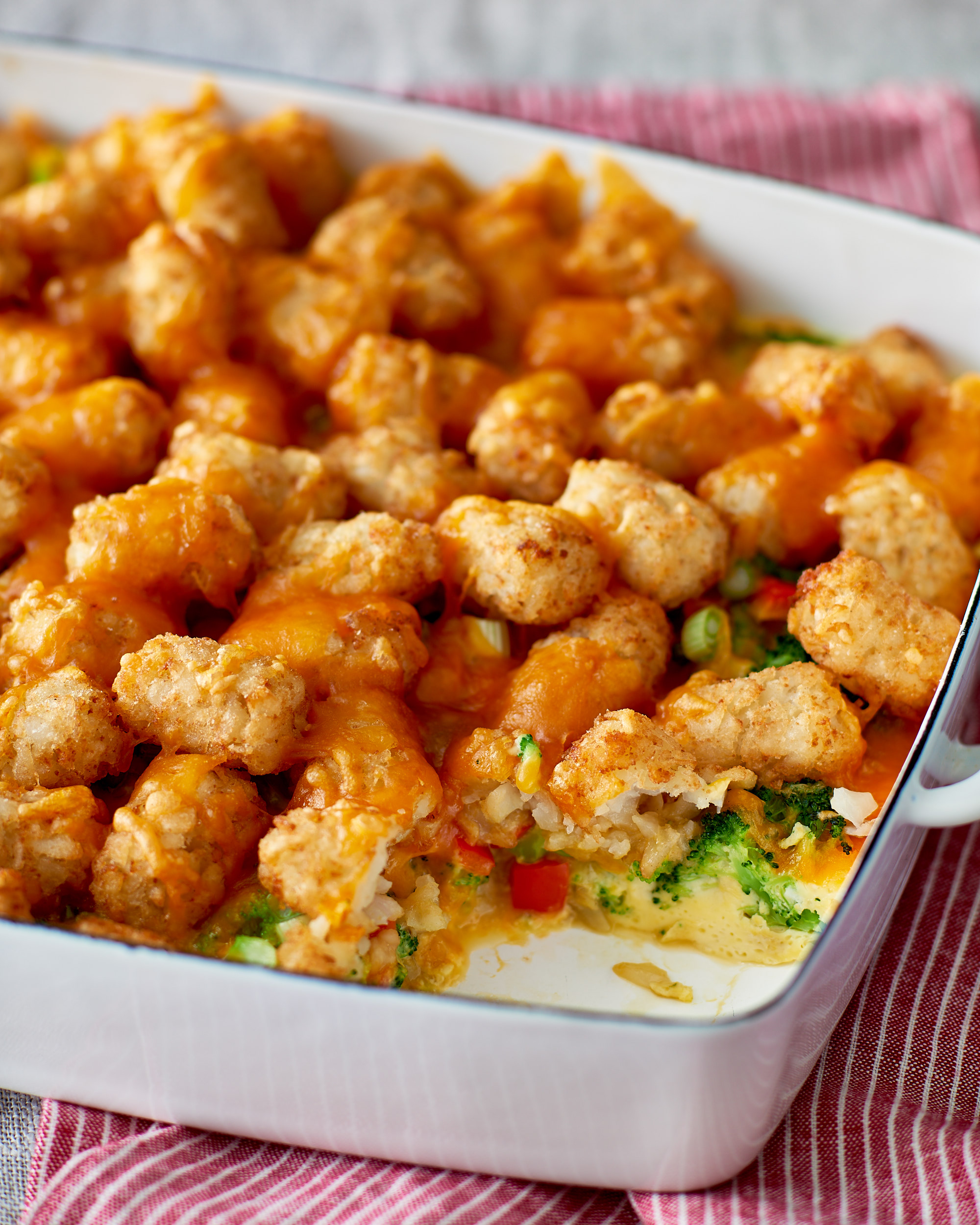 2. Veggie-Packed Tater Tot Breakfast Casserole
For the dad whose love of tater tots runs deep, this easy breakfast casserole is the ultimate answer. Since it relies on frozen veggies as well as frozen tots, it comes together without fuss.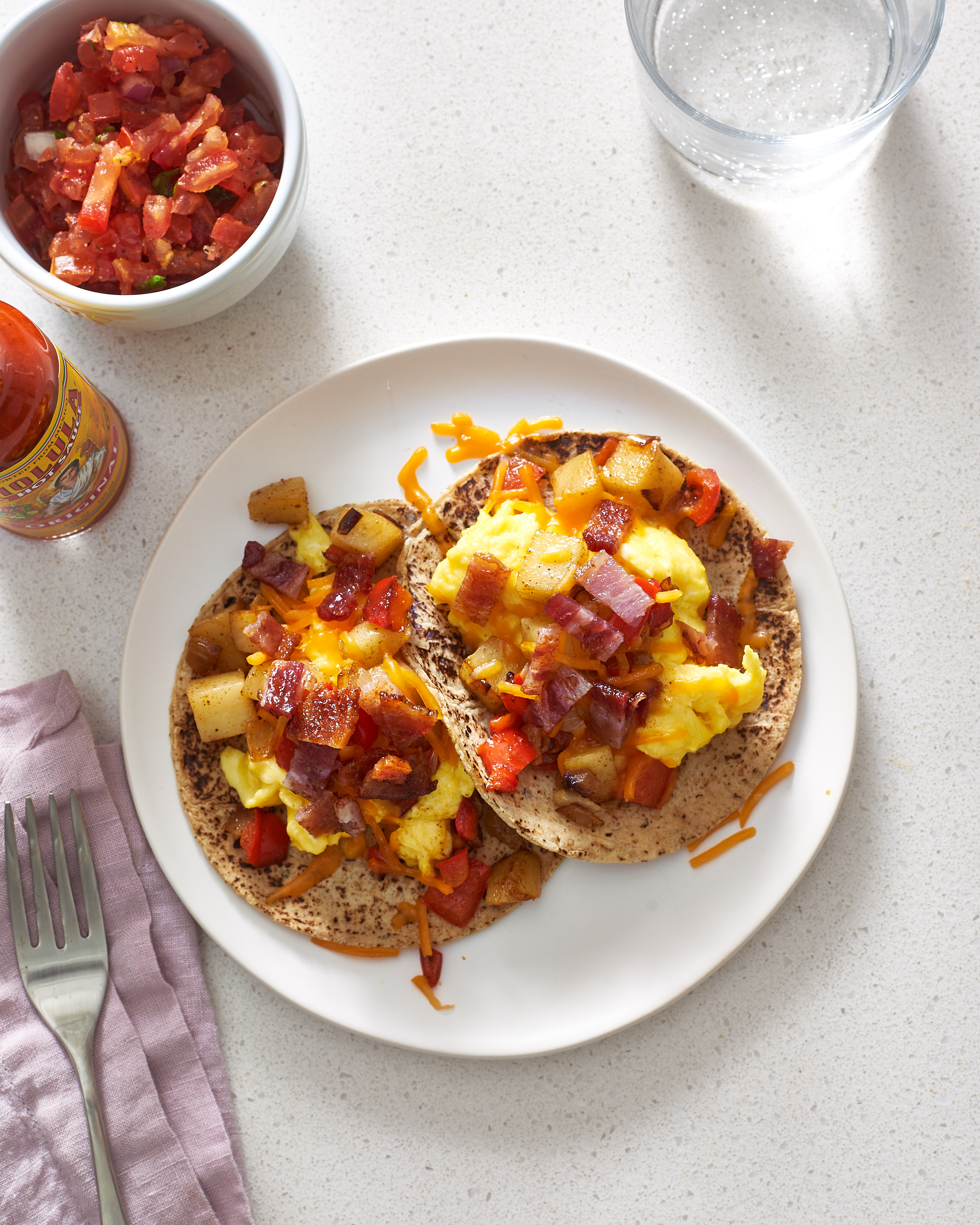 3. Basic Breakfast Tacos
To get a jump start on these satisfying tacos, cook up the bacon and potatoes in advance. Then in the morning you can quickly reheat them while you scramble the eggs and pour Dad a hot cup of coffee.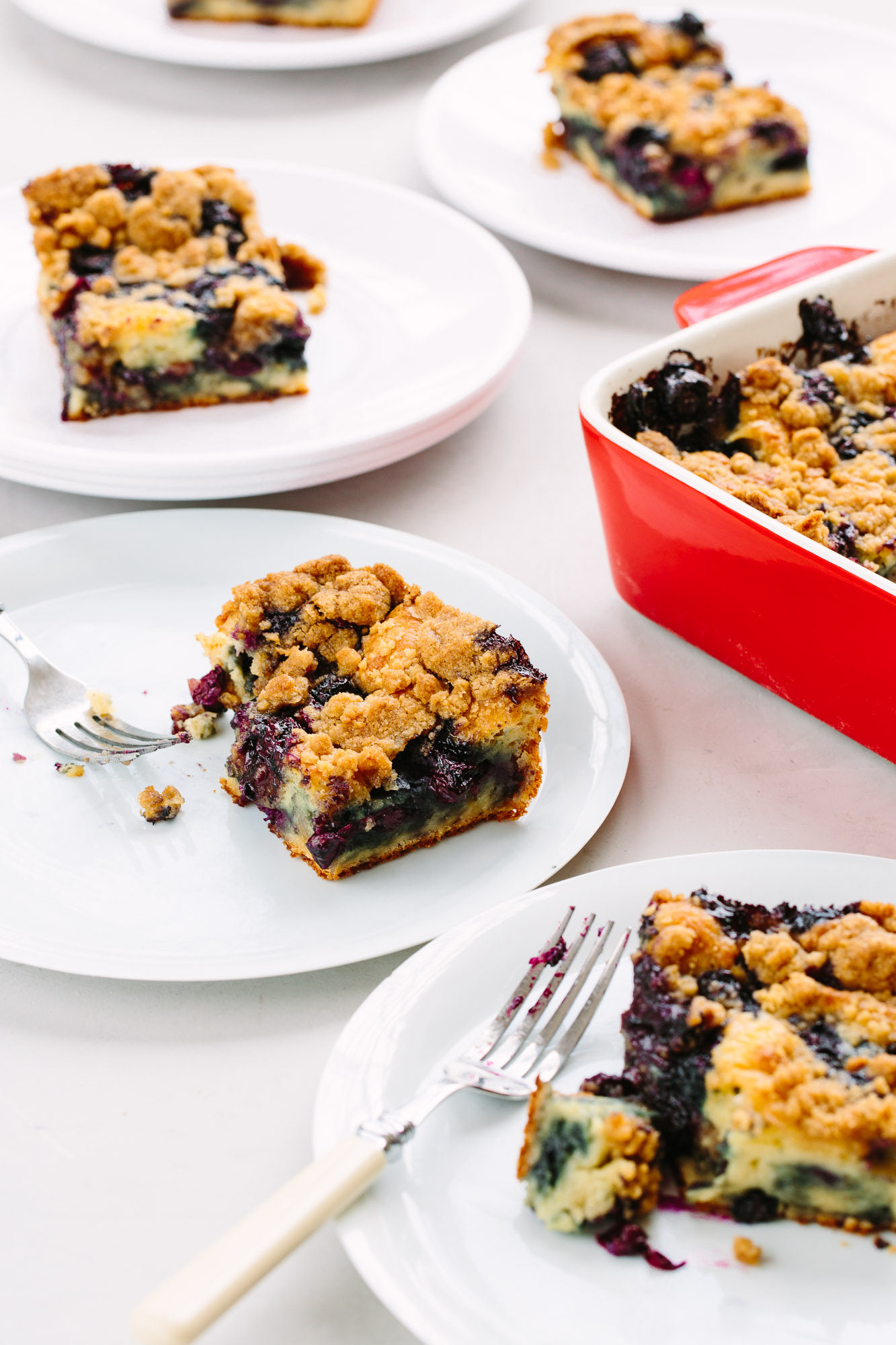 4. Blueberry Pancake Casserole
If your dad is usually the one slinging pancakes on the weekend, give him a break and make this twist instead. Just don't forget to serve it with maple syrup to drizzle on each square.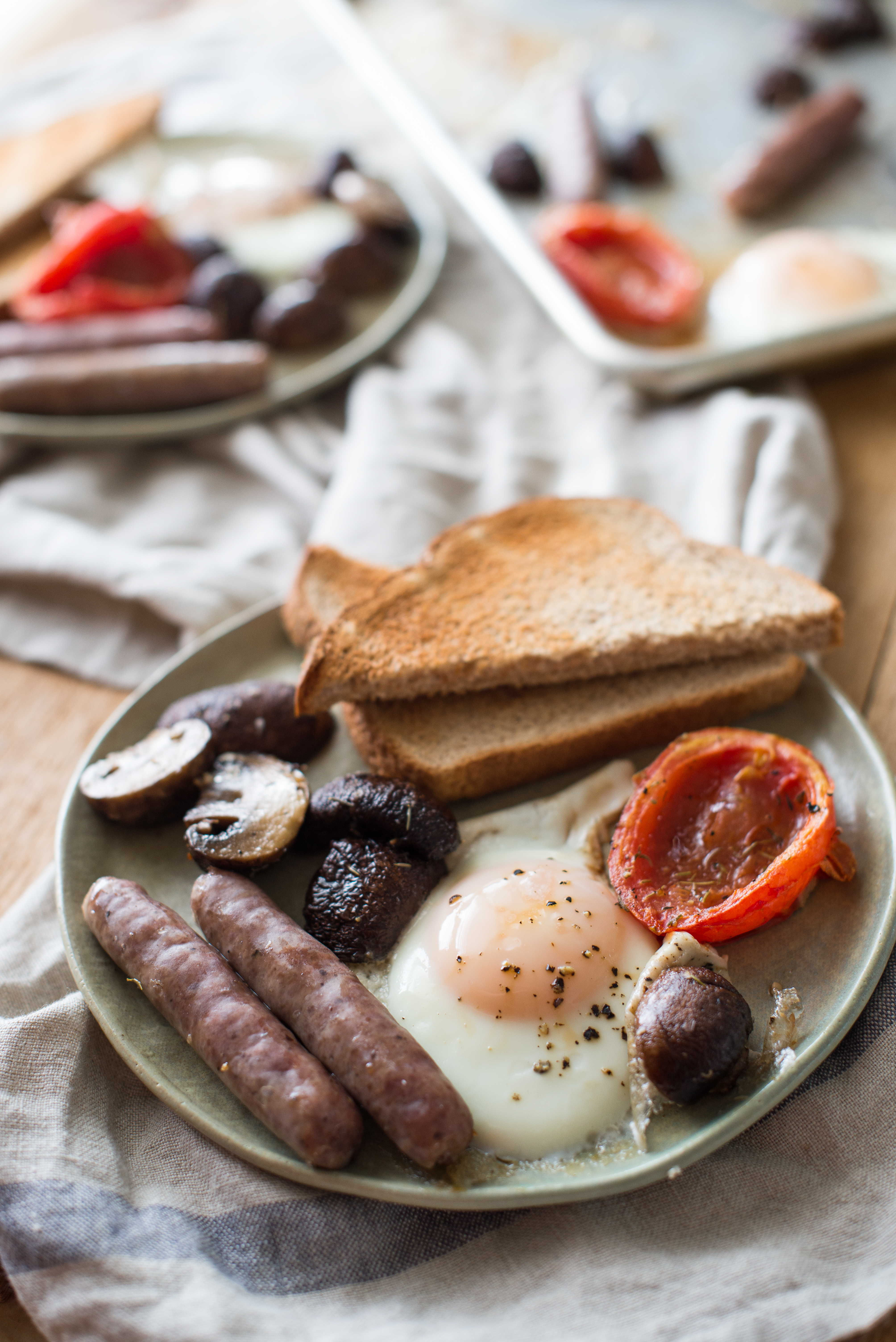 5. Sheet-Pan "Half English" Breakfast
This hearty breakfast is inspired by traditional English breakfast but comes together much easier all on one sheet pan. If you'd like to really keep with tradition, feel free to add bacon to the pan.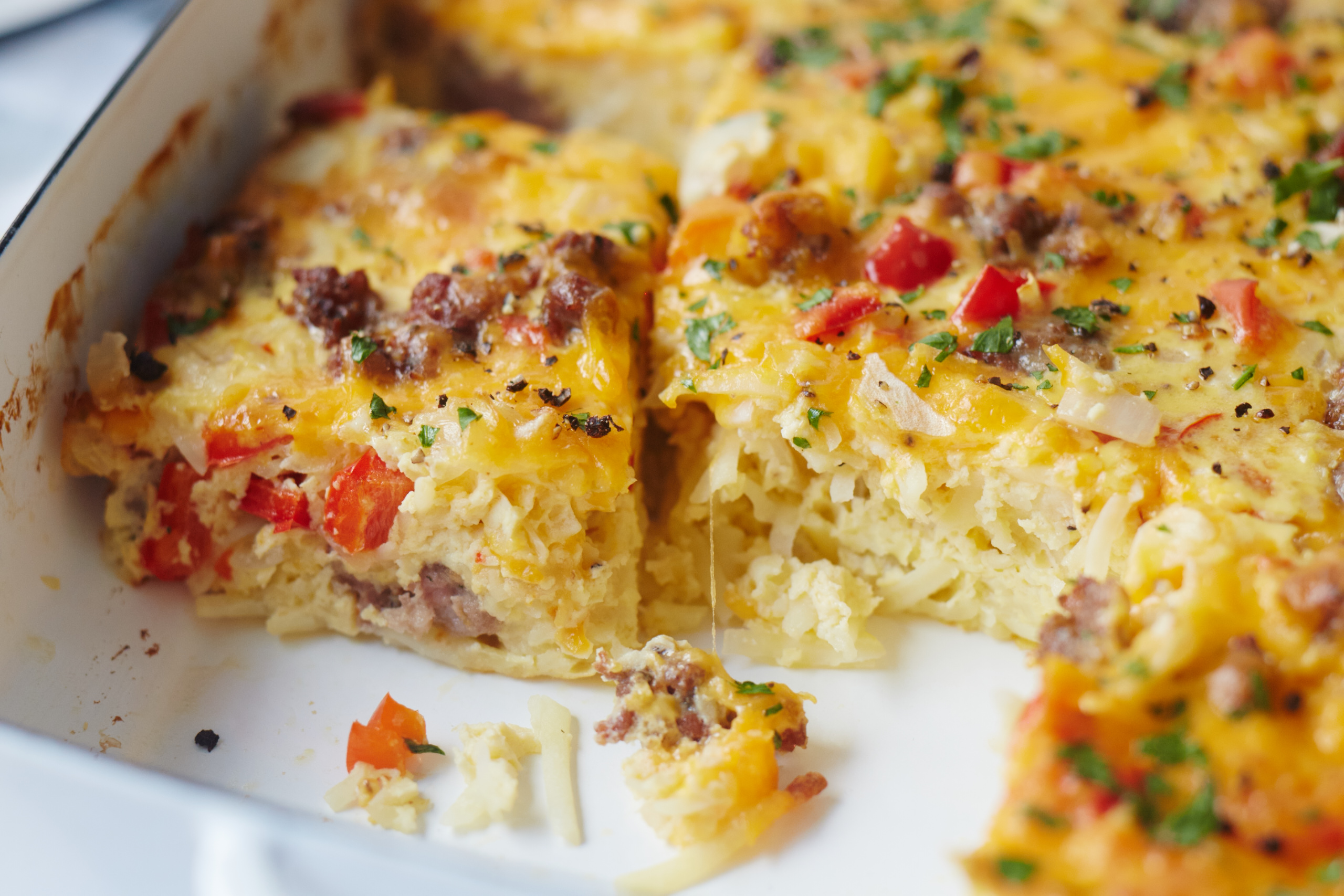 6. Cheesy Hash Brown Breakfast Casserole
While this comforting casserole is loaded with breakfast sausage and sharp cheddar, feel free to choose your own meat and cheese adventure. Italian sausage, chorizo, or ground turkey are good meat substitutes and any cheese that melts — like Gouda or fontina — works well.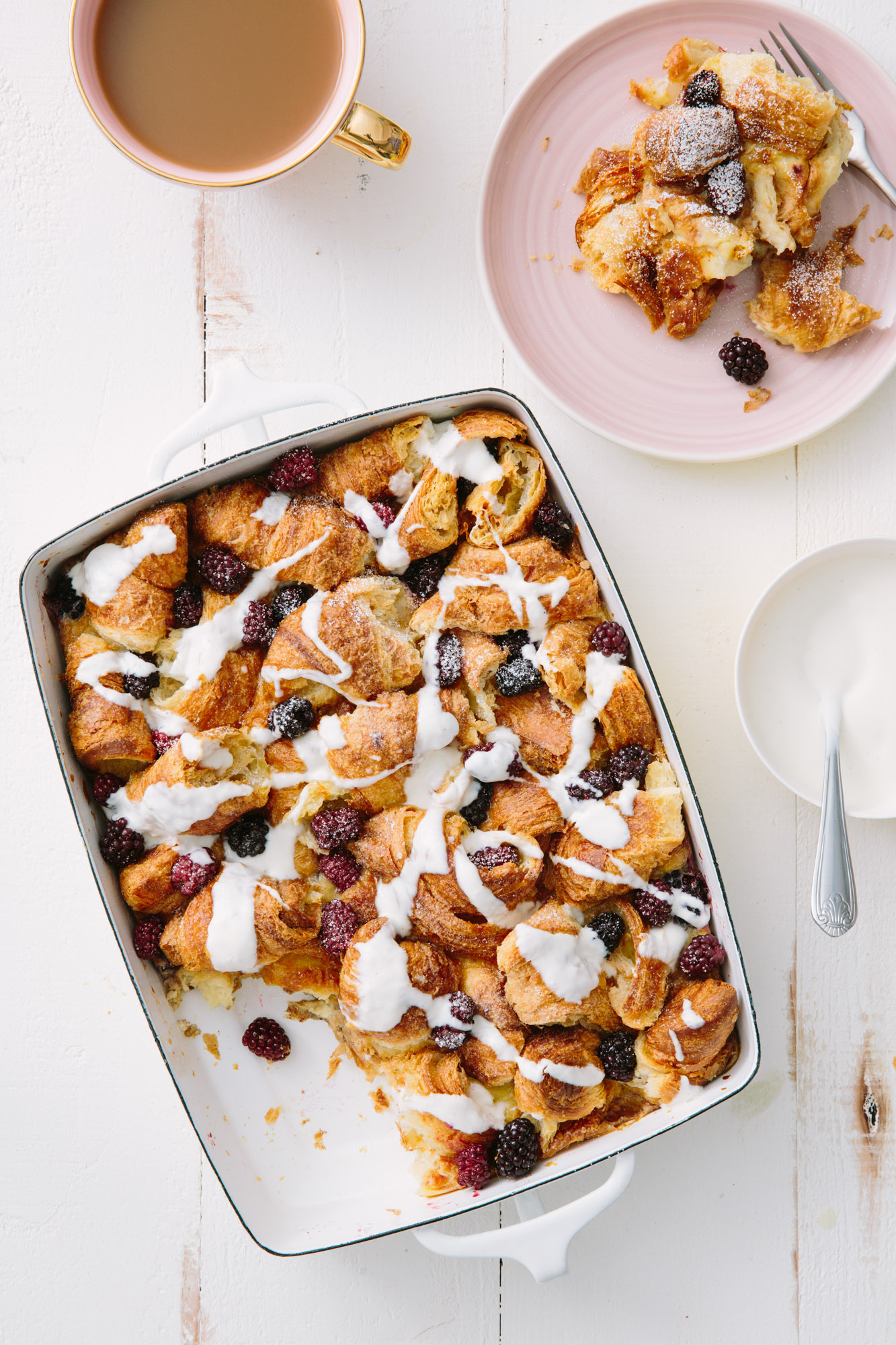 7. Blackberry Croissant Breakfast Bake
Since Father's Day is nicely aligned with summer berry season, it's worth taking advantage of it when it comes to breakfast. Gather whatever fresh berries you can get your hands on — blackberries, blueberries, or raspberries — to make this breakfast bake. Dad is going to love it.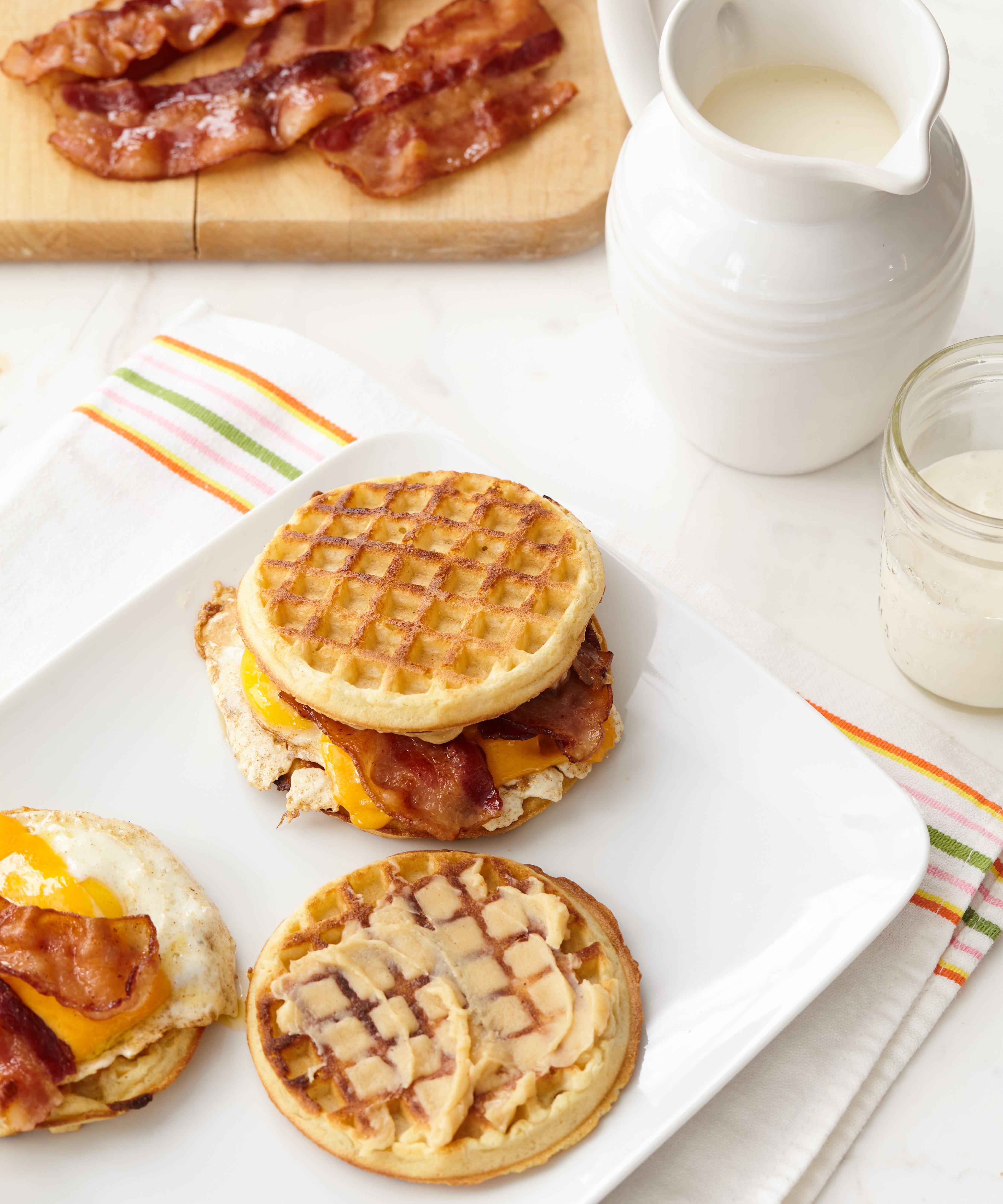 8. Waffle Egg Sandwiches with Spicy Maple Butter
The spicy maple butter can be made ahead and stored in the fridge for these unique egg sandwiches. Just let it come to room temperature before spreading it on the toasted waffles.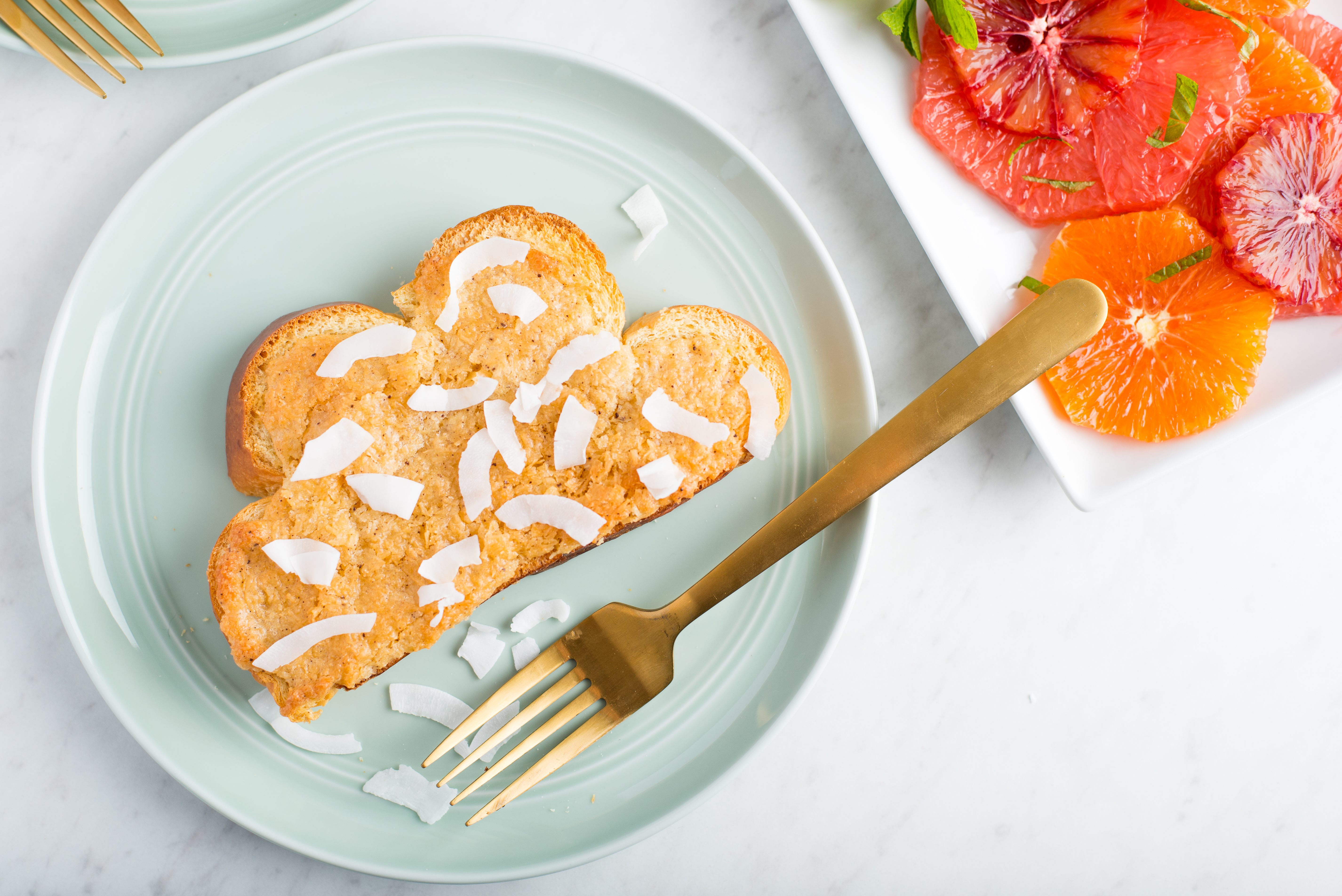 9. Gooey Coconut Toast
This simple breakfast comes together with just a few pantry ingredients and couldn't be more sweet and satisfying. Pair it with a side of fresh fruit and it's a special way to start Father's Day.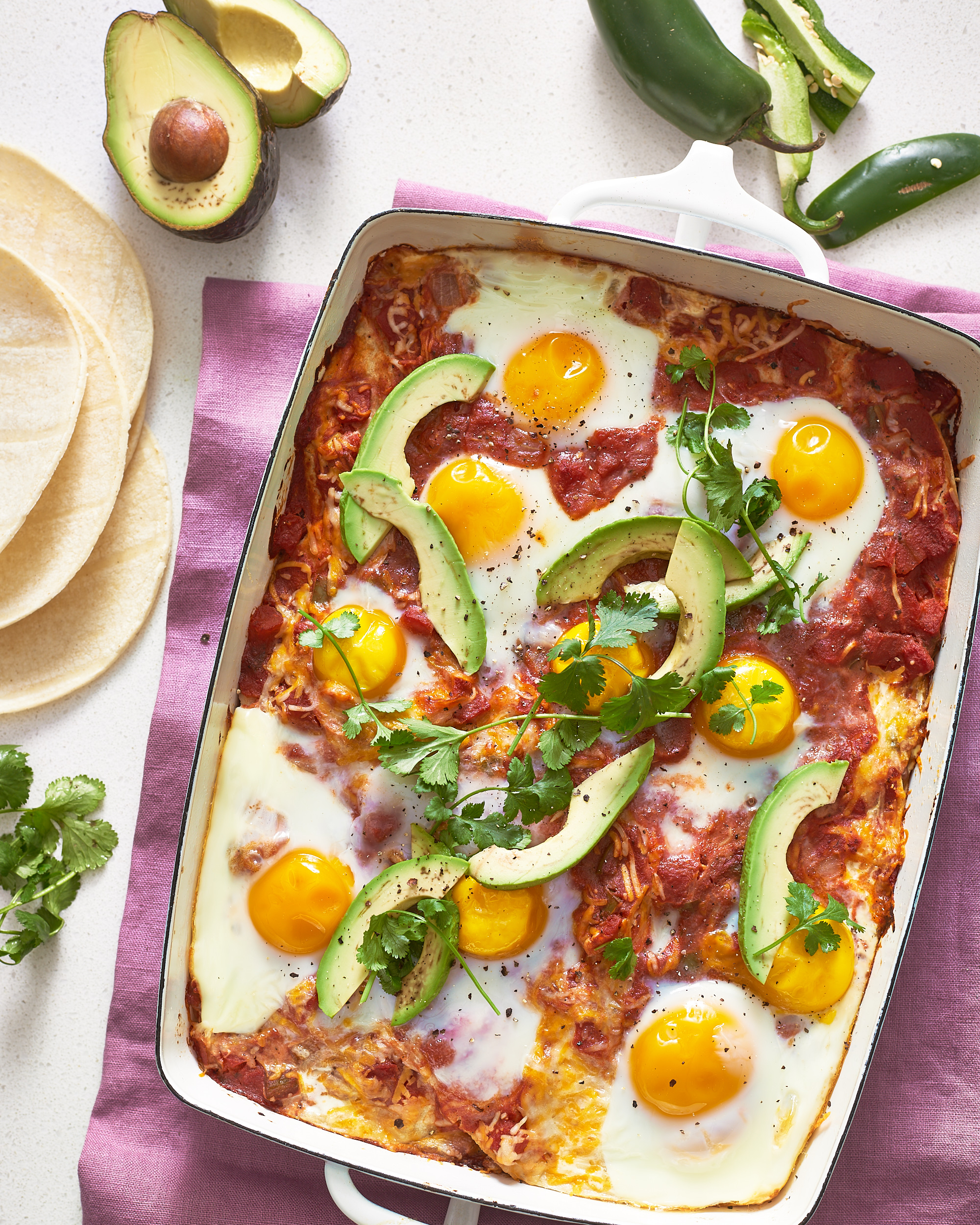 10. Huevos Rancheros Casserole
This recipe calls for making your own easy ranchero sauce, but you can definitely take a shortcut and buy a jar from the grocery store instead.
11. How to Make Breakfast Pizza
Pizza is the way to just about anyone's heart, including dads. Pizza for breakfast is like taking the fast track.
12. Breakfast Fried Rice
If your Dad is the kind of guy who always sneaks in an order of fried rice when the family gets Chinese takeout, he'll definitely approve of this morning twist on the classic.
Source: Read Full Article