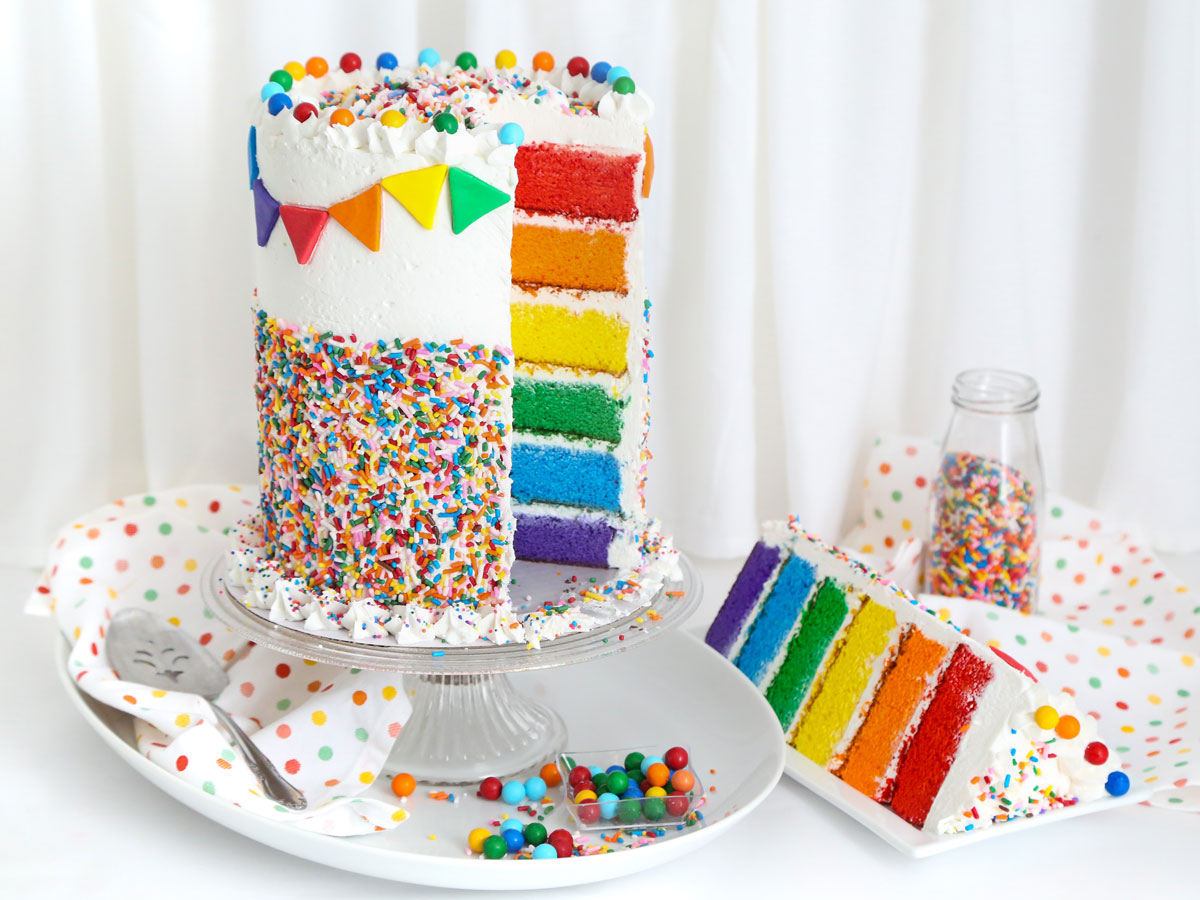 Photo By: Heather Baird SprinkleBakes.com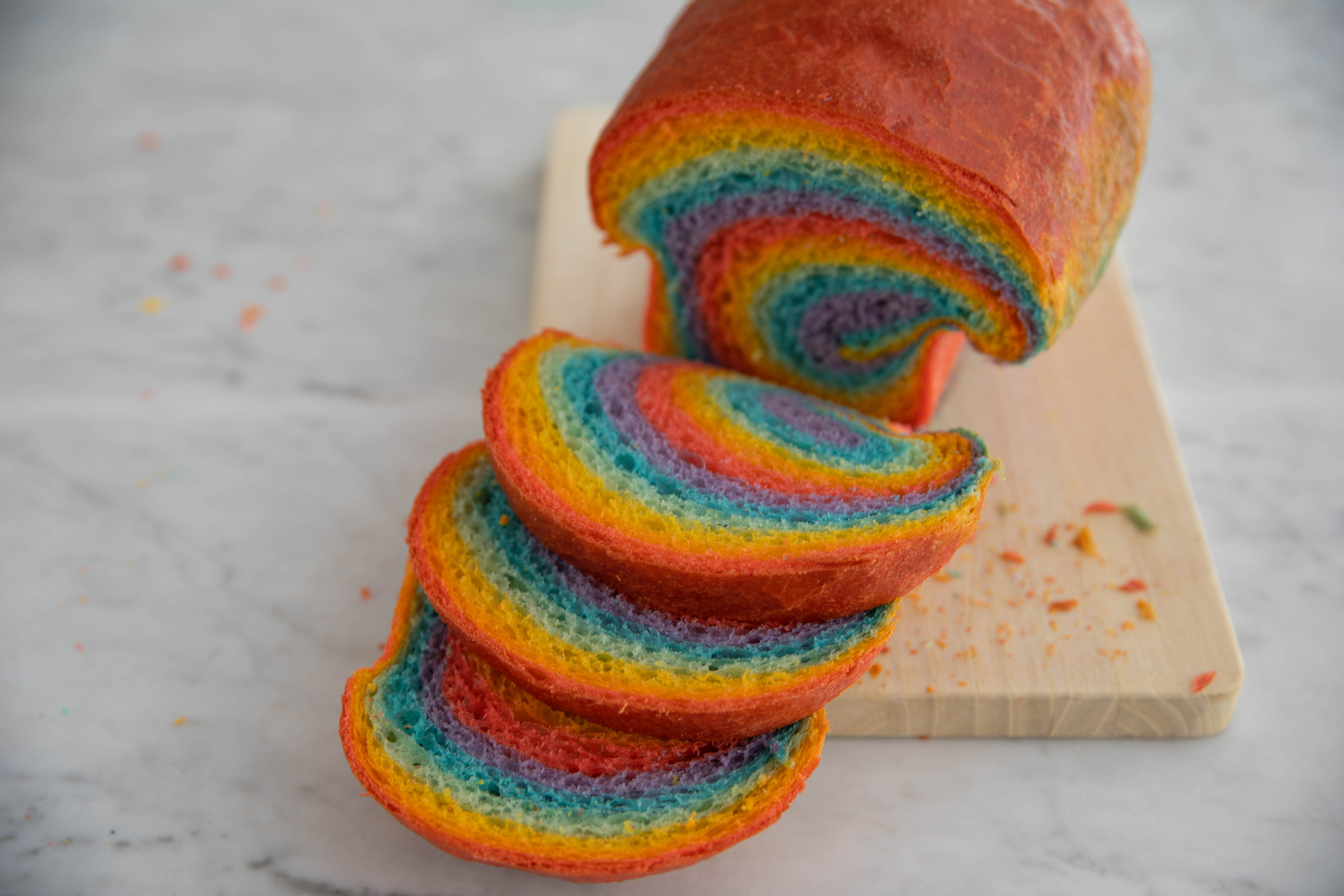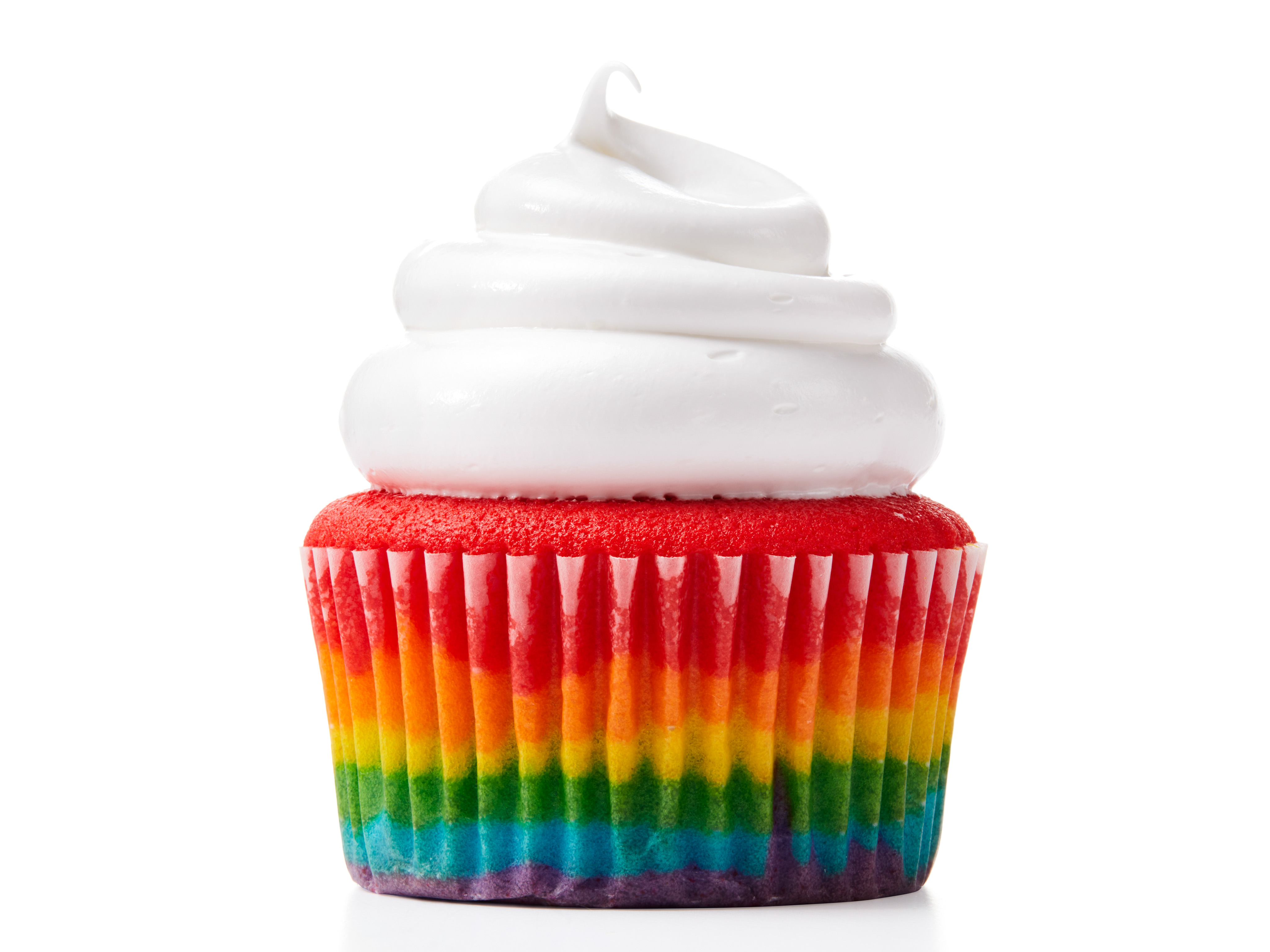 Photo By: Ryan Dausch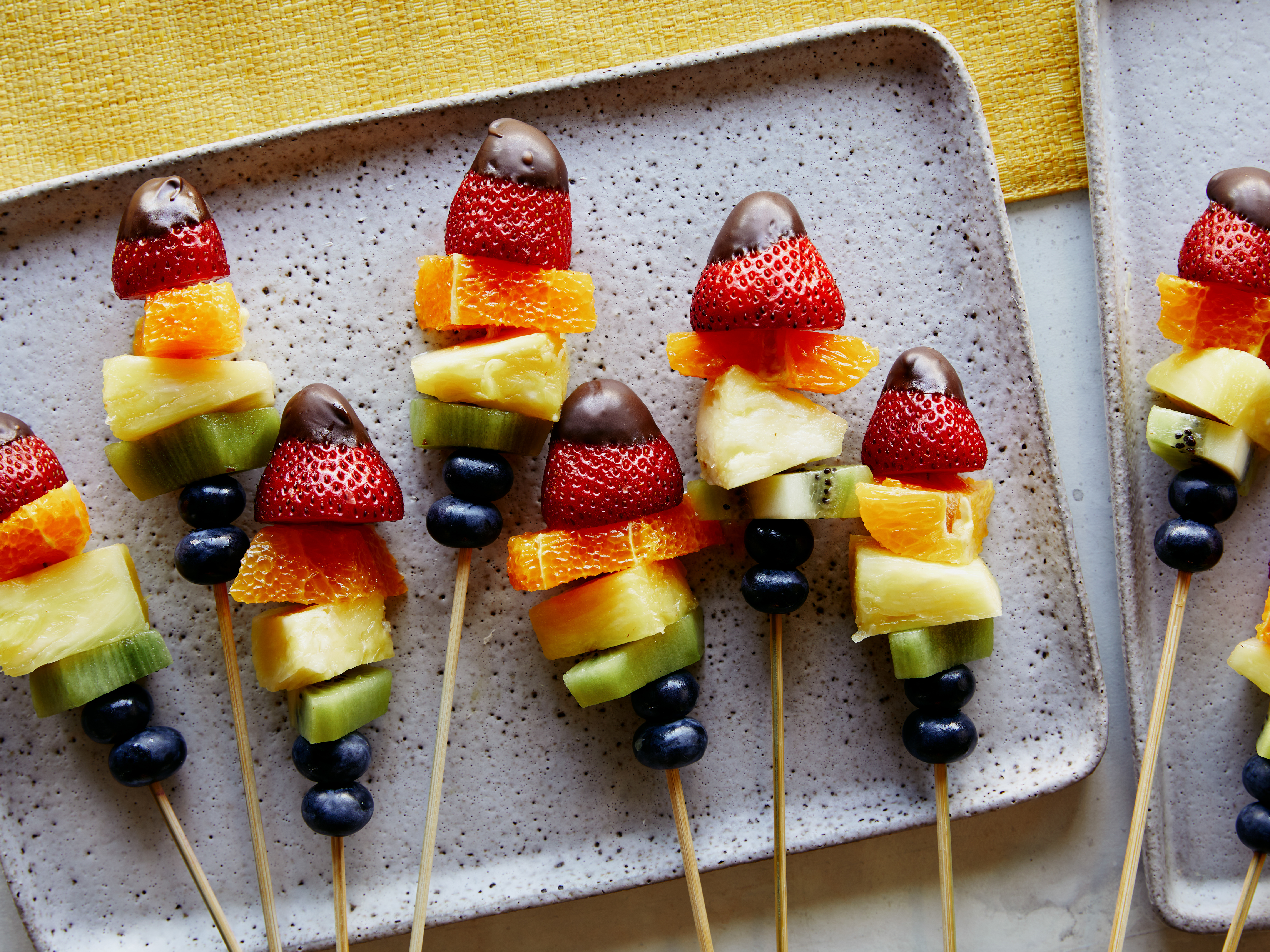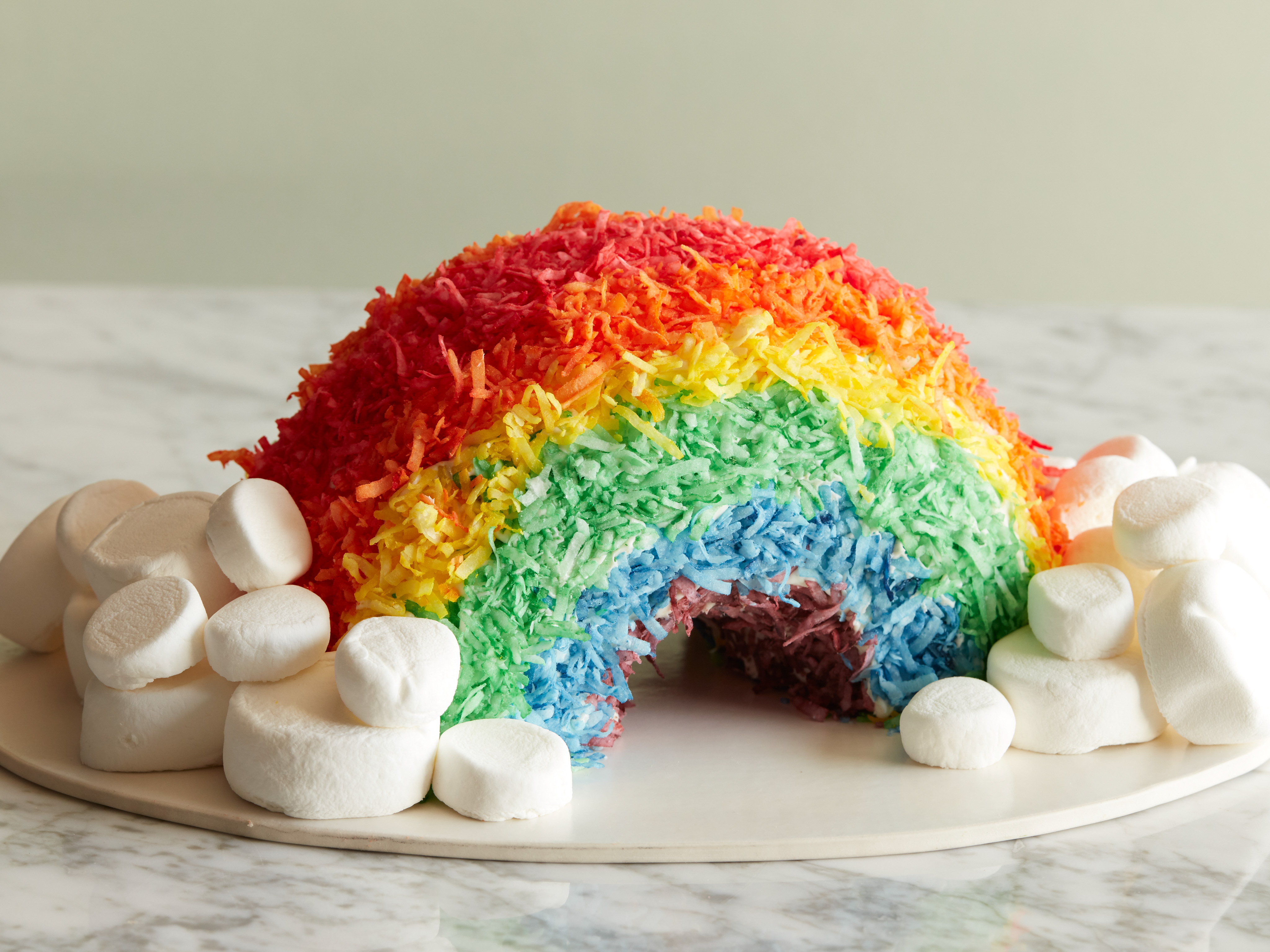 Photo By: Matt Armendariz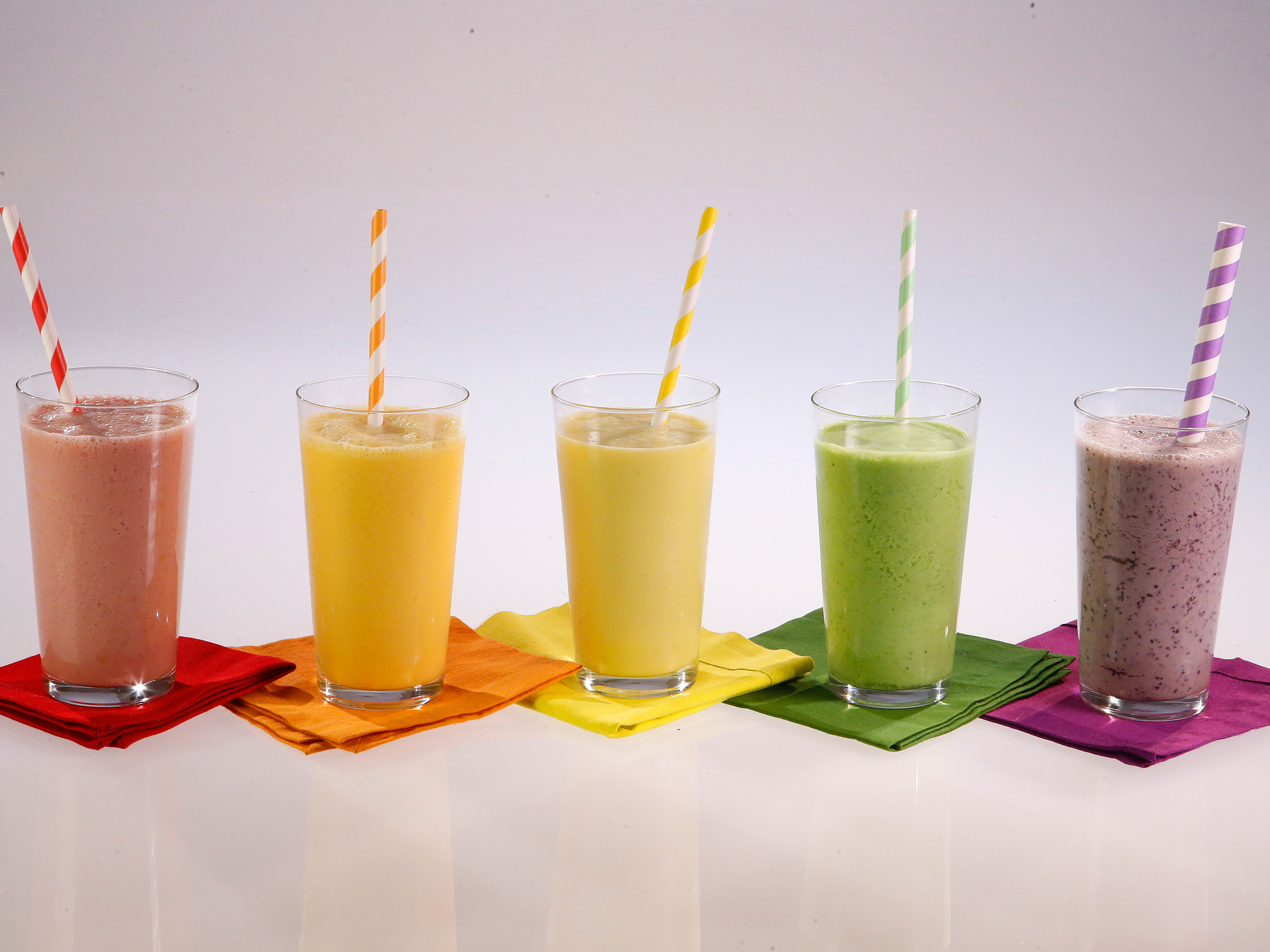 Photo By: Jason DeCrow©2016, Television Food Network, G.P. All Rights Reserved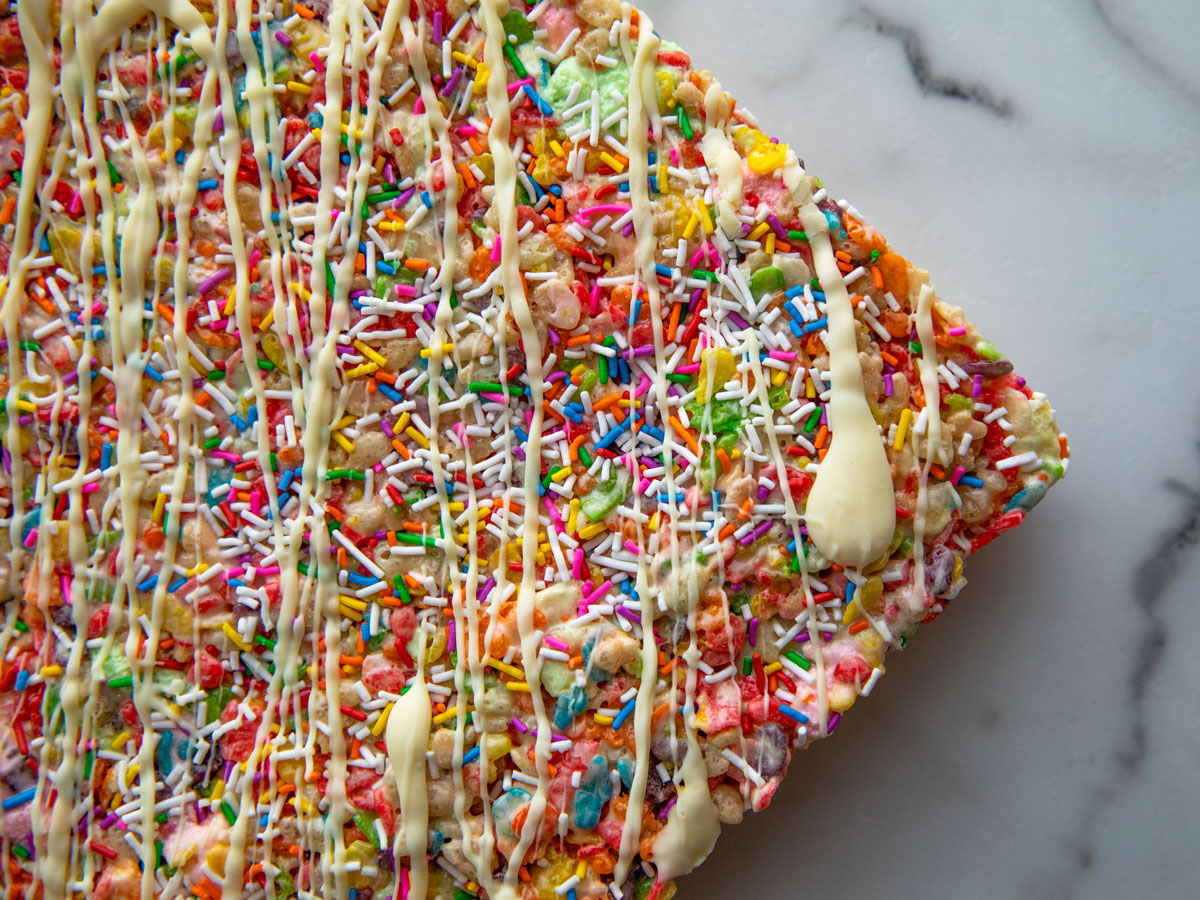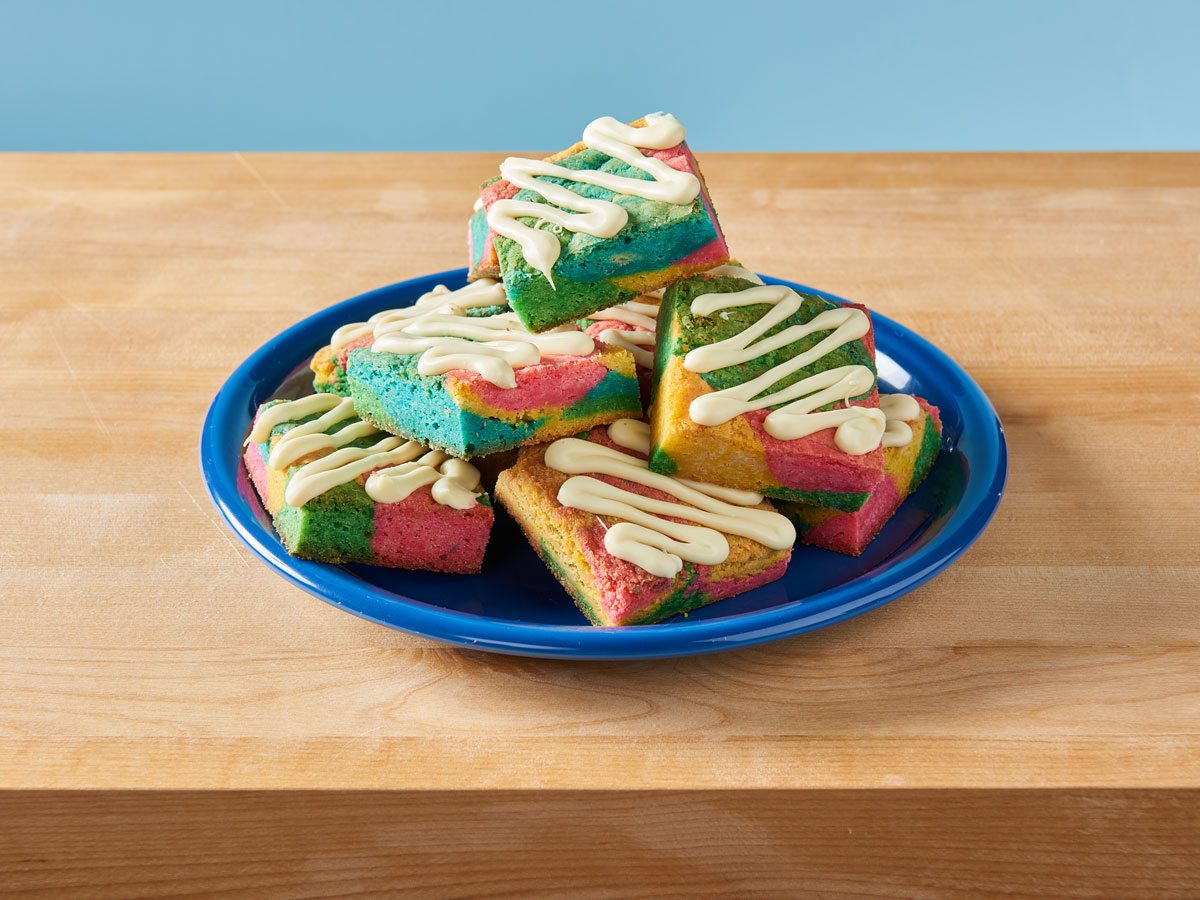 Photo By: Vu Ong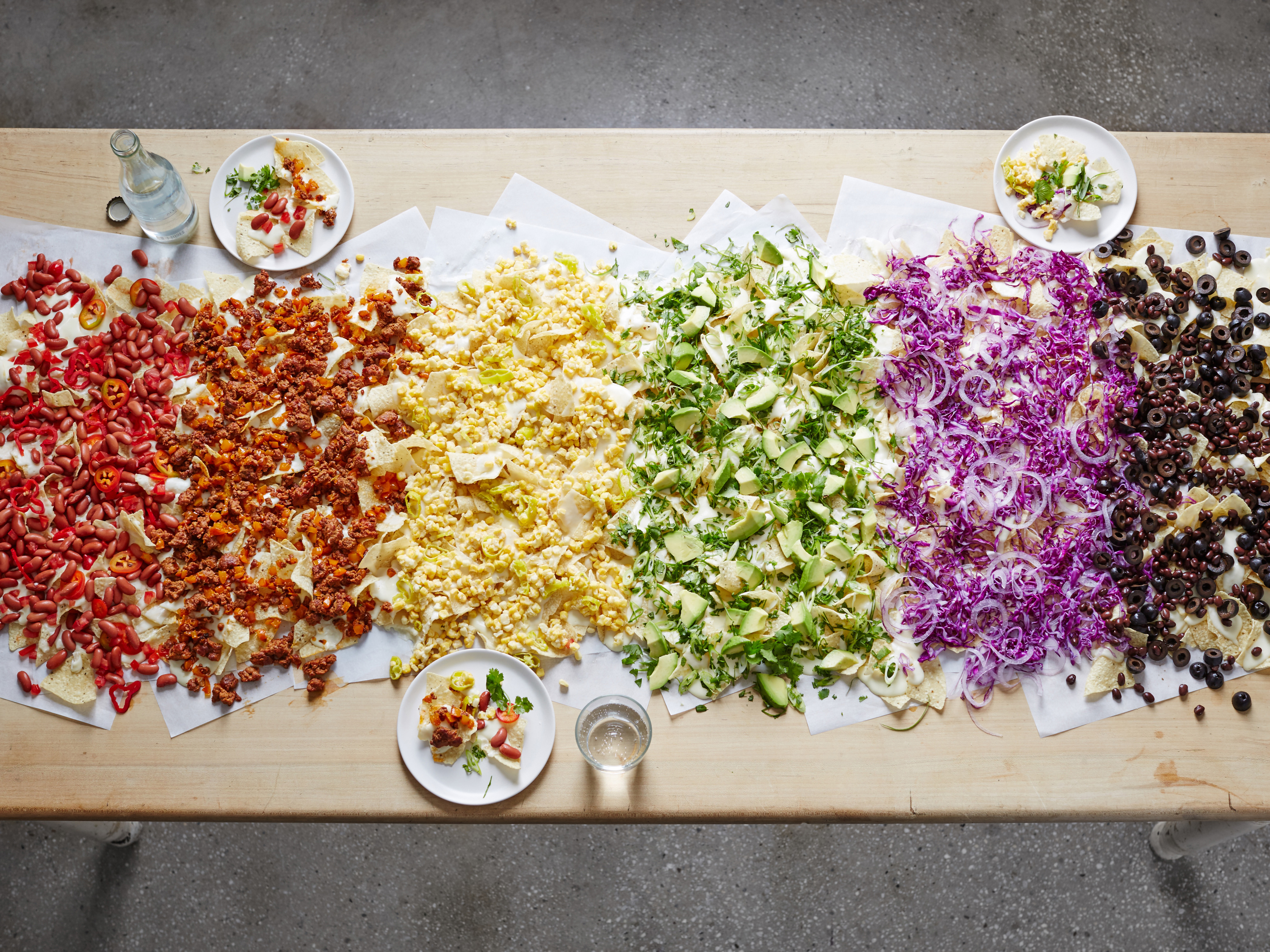 Photo By: Stephen Johnson©2015, Television Food Network, G.P. All Rights Reserved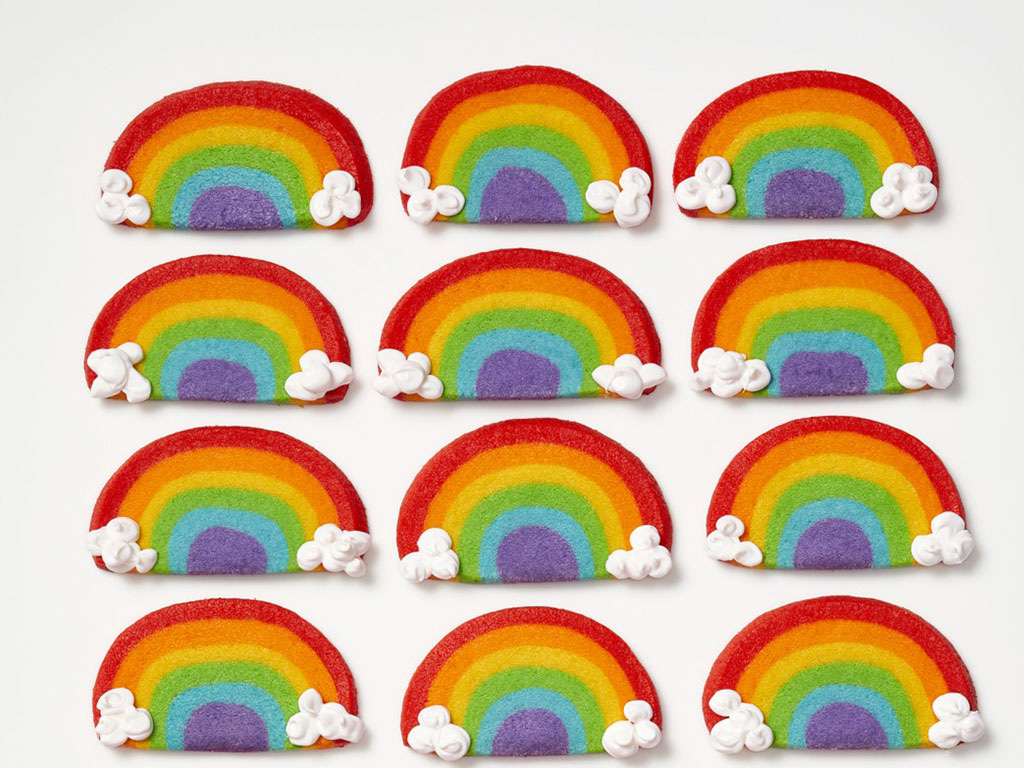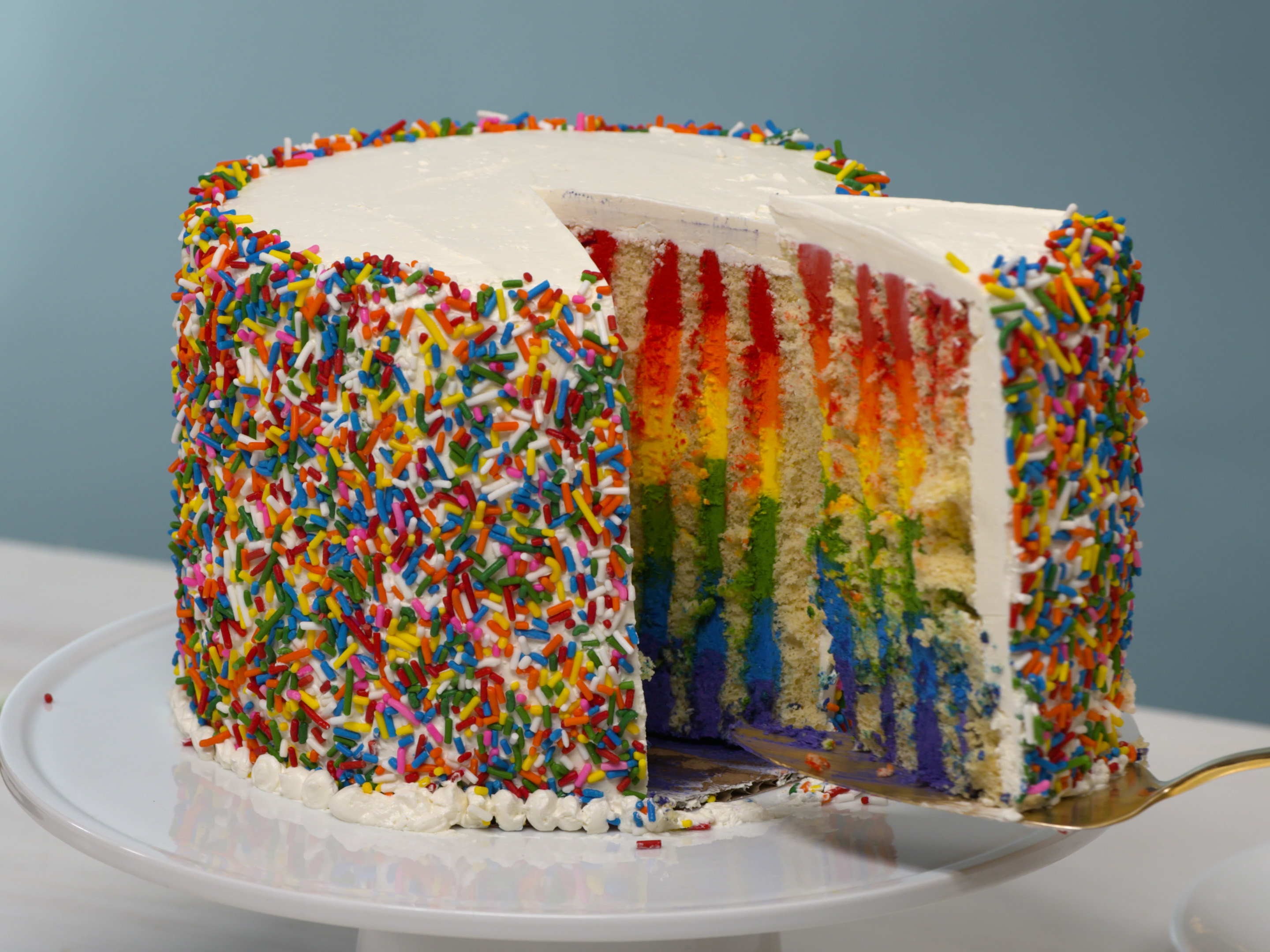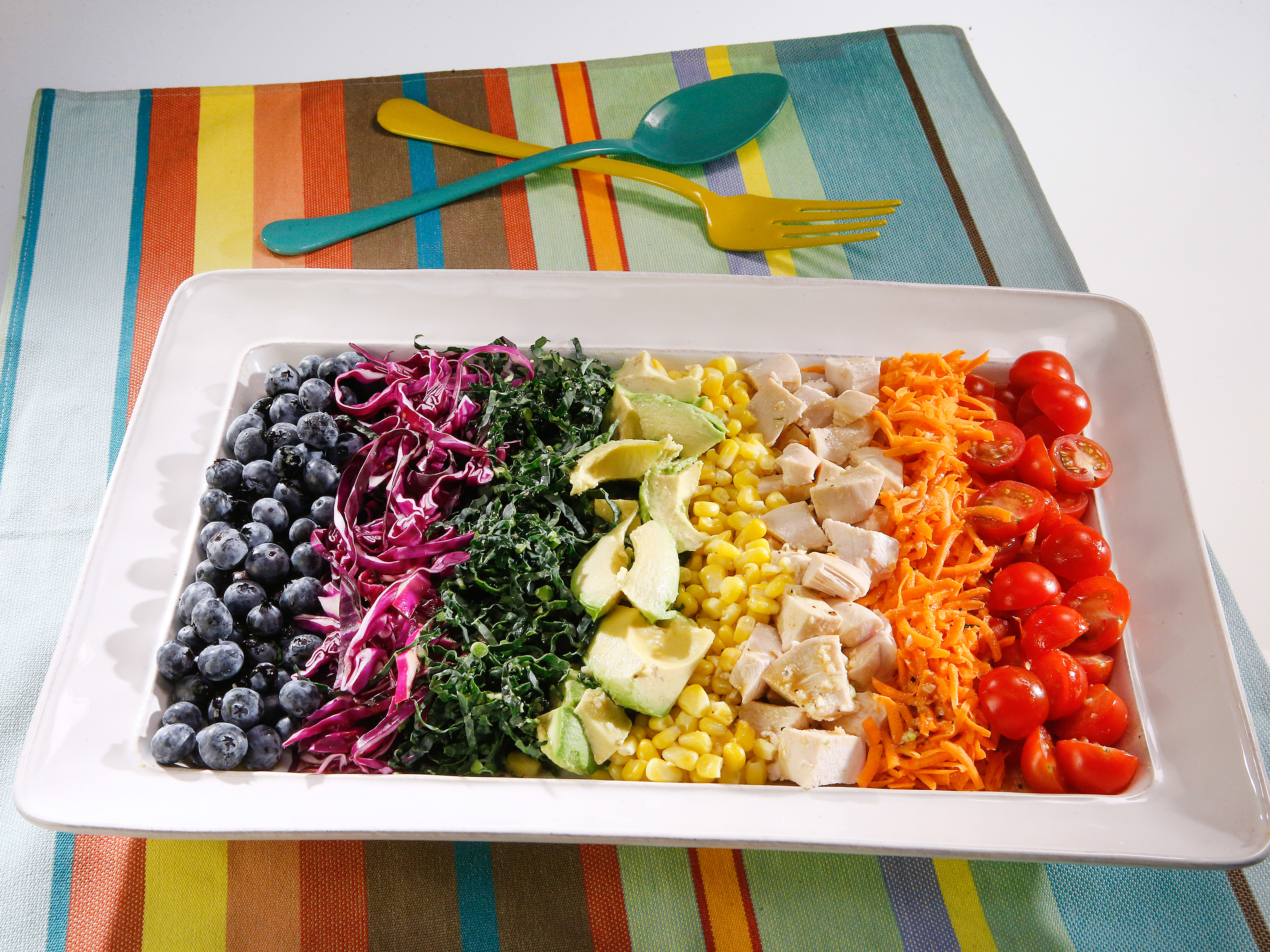 Photo By: Jason DeCrow©2016, Television Food Network, G.P. All Rights Reserved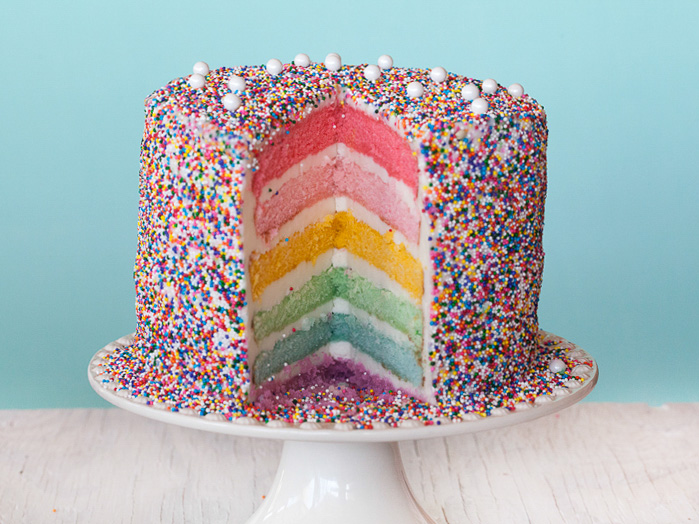 Photo By: Jackie Alpers©Copyright 2012 Jackie Alpers – All rights reserved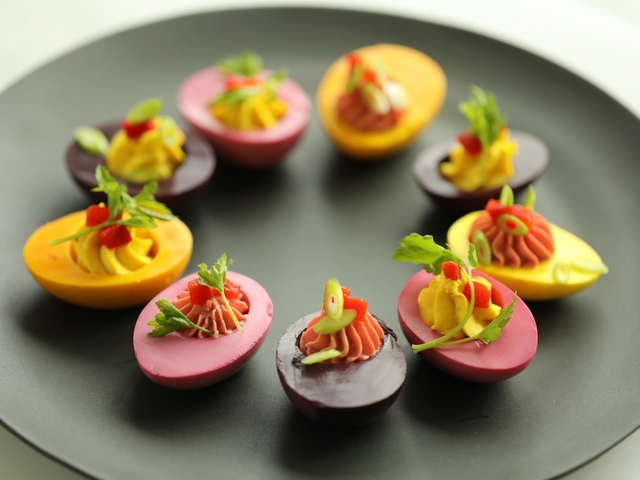 Rainbow Sprinkles Layer Cake
Serve up little slices of happiness with this towering, confetti-coated confection. The key to the uniform rainbow interior is to trim the domed top off of each cake before stacking. If you don't have a cake leveler, use a serrated knife. The trick is to keep your eye on the blade and ensure that it remains level the entire way across the cake.
Get the Recipe:Rainbow Sprinkles Layer Cake
Rainbow Brioche
This rainbow brioche will be the star of your next meal, thanks to the rich, buttery flavor, airy texture and vibrant layers. Enjoy thick slices of this bread in a colorful sandwich, as French toast or simply on its own.
Get the Recipe:Rainbow Brioche
Rainbow Cupcakes
These colorful cupcakes are easier than you might think. They start with one basic batter that's divided evenly into six separate bowls. Each bowl gets a a bit of food coloring, creating all the colors of the rainbow.
Get the Recipe:Rainbow Cupcakes
Rainbow Cottage Pie
Cottage pie (also known as shepherd's pie) gets a colorful makeover with the addition of some leafy greens and a topping made from purple potatoes.
Get the Recipe:Rainbow Cottage Pie
Rainbow Fruit Skewers with Chocolate-Dipped Strawberries
"Eat the rainbow" has become a popular bit of advice for healthy eating — a reminder to include a wide variety of fruits and veggies into your diet. We've never been so excited to do just that! These good-for-you skewers are loaded with colorful fruit — and even include a dark chocolate-dipped strawberry!
Get the Recipe:Rainbow Fruit Skewers with Chocolate-Dipped Strawberries
Rainbow Bundt Cake
This whimsical rainbow cake doesn't require any special equipment — just a simple Bundt pan. Dyed shredded coconut achieves those iconic ROYGBIV blocks of color — so no painstaking decorating necessary.
Get the Recipe:Rainbow Bundt Cake
Rainbow Smoothies
Brighten your day with a wholesome and delicious smoothie — in any color of the rainbow!
Get the Recipe:Rainbow Smoothie
Rainbow Crispy Treats
Worried you don't have the pastry decorating skills to pull off a rainbow-inspired treat? Try this easy spin on classic crispy rice cereal treats. Simply use colorful cereal, like Fruity Pebbles, to create a sweet treat you can be proud of.
Get the Recipe:Rainbow Crispy Treats
Rainbow Unicorn Brownies
Duff says, "All brownies are magical" because they spread smiles. And we couldn't agree more. He takes the enchantment to the next level with these sweet treats; they feature swirls of bright rainbow colors and a dusting of edible glitter.
Get the Recipe:Rainbow Unicorn Brownies
Six-Foot Nachos
Hosting a crowd of family and friends? Treat them to this amazing, rainbow-inspired spread. You can prep most of the toppings a day ahead which makes assembly a breeze on the day of. Our recipe feeds up to 30 (and spans an impressive 6 feet) but you could easily halve it if you're entertaining a smaller group or have less space.
Get the Recipe:Six-Foot Nachos
Rainbow Slice-and-Bake Cookies
The key to these cookies is making sure the dough is very solid before you slice through it, so that the colorful arches keep their shape. We reccomend freezing the log of dough for at least an hour, until very firm, for perfect rainbows.
Get the Recipe:Rainbow Slice-and-Bake Cookies
Rainbow Vertical Cake
Not only does this cake get flipped on its side and rolled up for a surprising interior but it also gets the dizzying effect of rainbow colored frosting. This is sure to delight the inner child in anyone.
Get the Recipe:Rainbow Vertical Cake
Rainbow Chicken Salad
This simple salad is a cinch to make — and every bit as delicious as it is eye-catching. The subtle sweetness of the corn and tomatoes works surprisingly well with the sweet-tart berries, balancing out the bite of the dark greens.
Get the Recipe:Rainbow Chicken Salad
Rainbow Layer Cake
This version of the rainbow layer cake opts for pastel hues — to match the nonpareils that cover the ousdie of the cake.
Get the Recipe:Rainbow Layer Cake
Rainbow Deviled Eggs
It's hard to upgrade a classic like deviled eggs but we think we've done it here by giving them the ROYGBIV treatment (and an extra pop of flavor). It takes a bit of time and effort to make all the colors of the rainbow but isn't difficult to do. You'll just need a handful of extra ingredients like bell peppers, carrots, avocado and beets.
Get the Recipe:Rainbow Deviled Eggs
Source: Read Full Article