Total:

20 min

Active:

15 min
Ingredients
12 hard-boiled eggs, peeled
1/2 cup mayonnaise, plus more for brushing 
1 tablespoon Dijon mustard 
2 teaspoons chipotle adobo sauce from chipotle peppers in adobo 
1 teaspoon smoked paprika, plus more for dusting  
Kosher salt and freshly ground black pepper 
Directions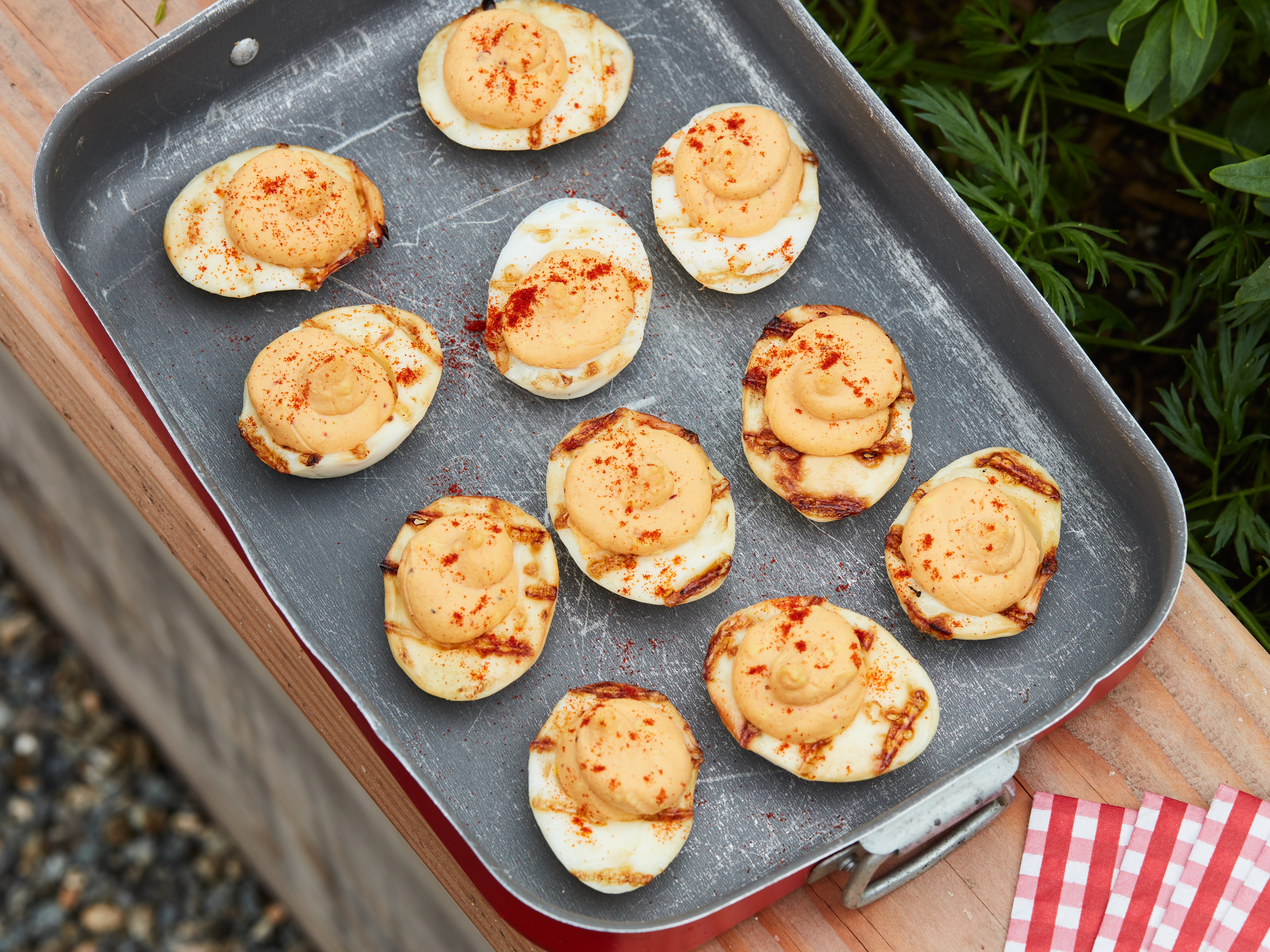 Special equipment:
Prepare a grill for medium-high heat.
Slice each hard-boiled egg in half lengthwise. Scoop the egg yolks into a medium bowl and mash with a fork. Add the mayonnaise, mustard, adobo sauce and paprika and stir together until completely combined; season with salt and pepper. Transfer the mixture to a piping bag and refrigerate until ready to use. 
Lightly brush the egg whites on the cut sides with mayonnaise. Put the eggs cut-side down in a grill basket; close and secure the basket. Place the basket directly over the hot coals and cook until grill marks appear on the egg whites, 30 seconds to a minute. Transfer the whites to a serving plate and refrigerate until ready to serve.  
When ready to serve, pipe some of the yolk mixture into each egg white and dust with a little paprika.
Source: Read Full Article