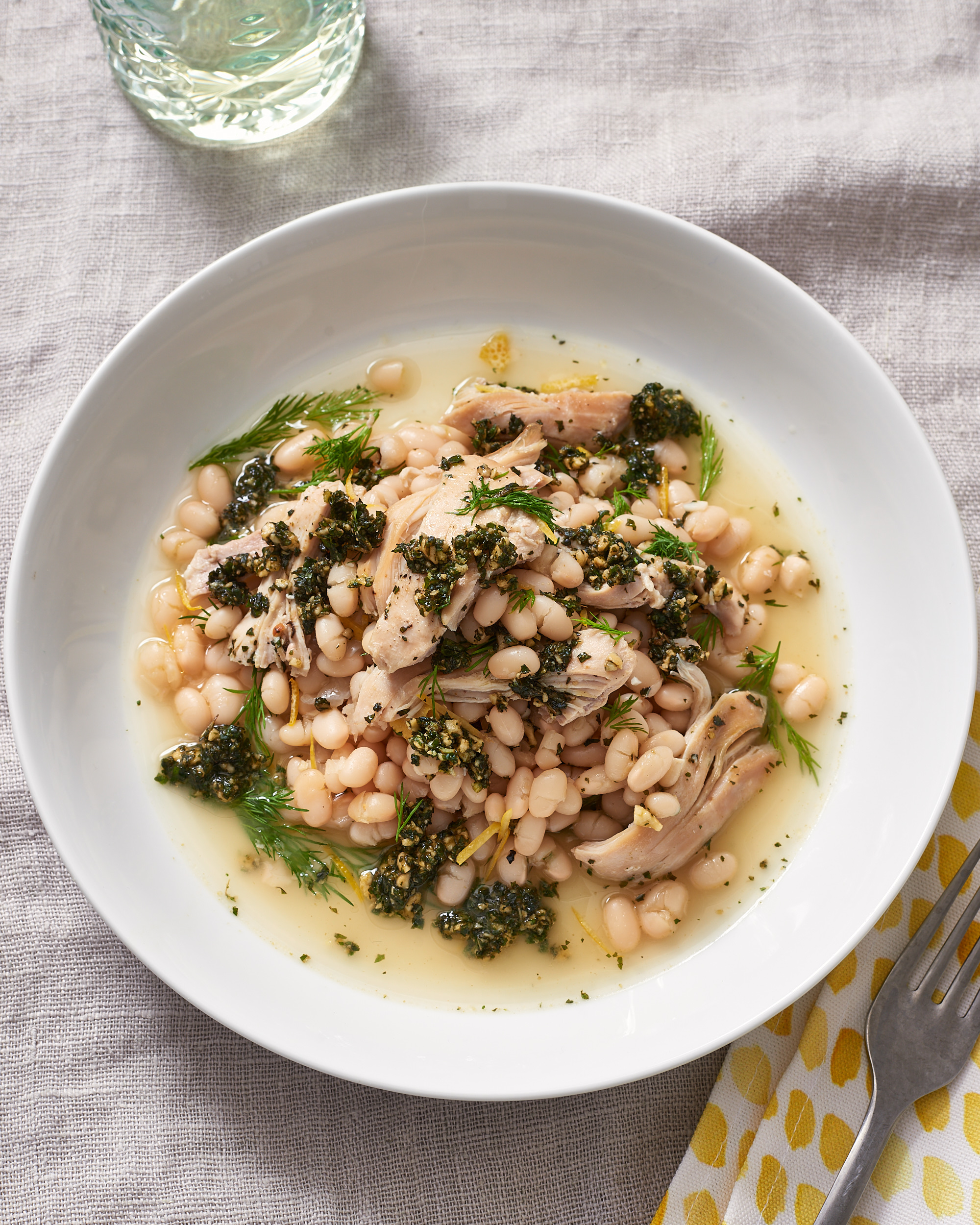 As winter finally gives way to warmer days, there's a marked change in the foods we crave and what we're cooking. Classic holiday favorites like leg of lamb, honey-glazed ham, and brisket are always a given. But beyond that we can't get enough of the recipes that are packed with light, bright flavors of lemon, fresh herbs, and the seasonal produce that's hitting the market. These are 10 of our most popular spring favorites.
1. Lemon Braised Chicken & Beans with Mint Pesto
If there's just one chicken dinner to add to your meal plan rotation this season, it is without a doubt this one-pot number. There's even an option to make it in your slow cooker.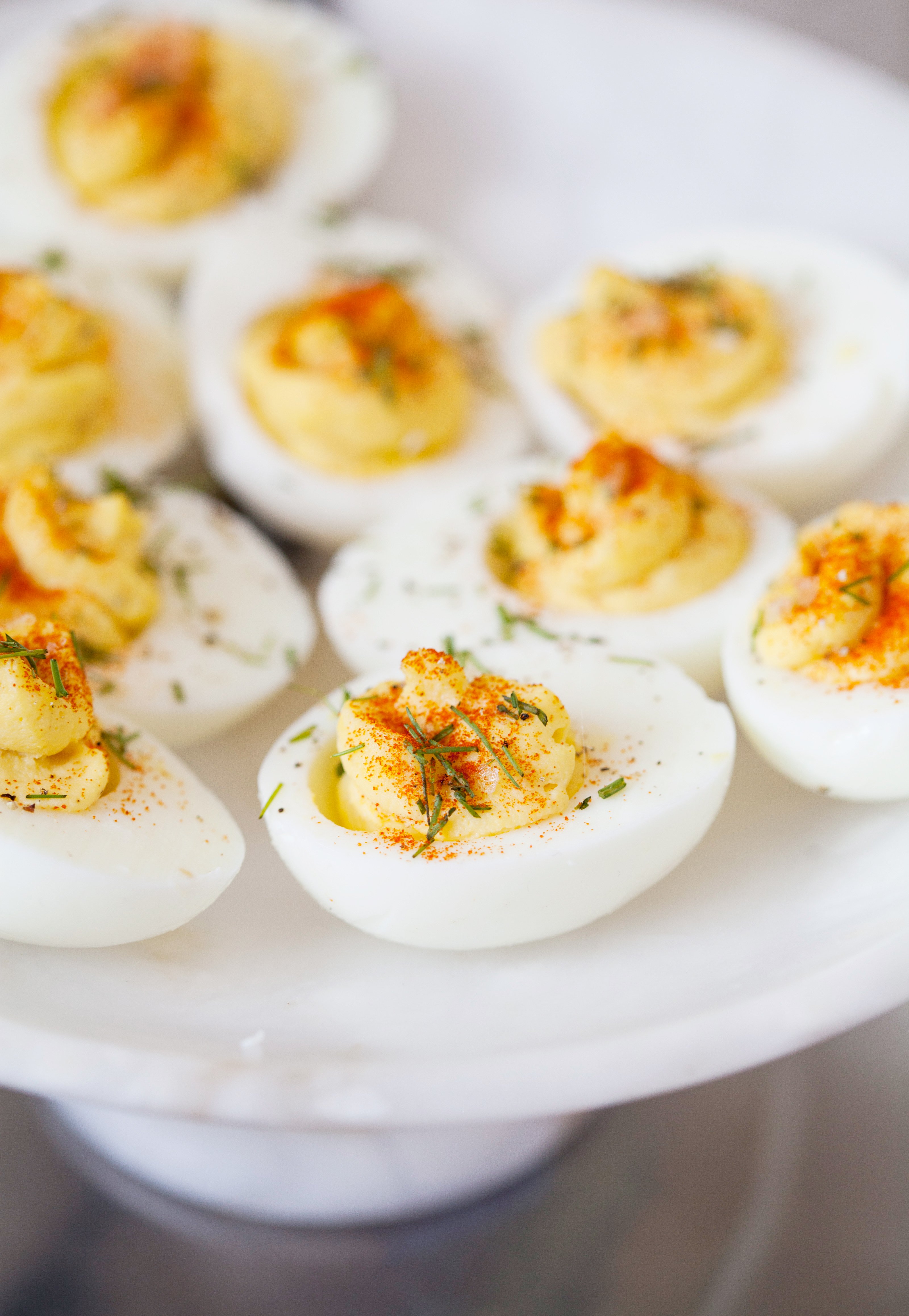 2. How To Make Deviled Eggs
These two-bite snacks are a treat all year long, but they're especially beloved this time of year. I like to get a head start by hard-boiling the eggs a day in advance.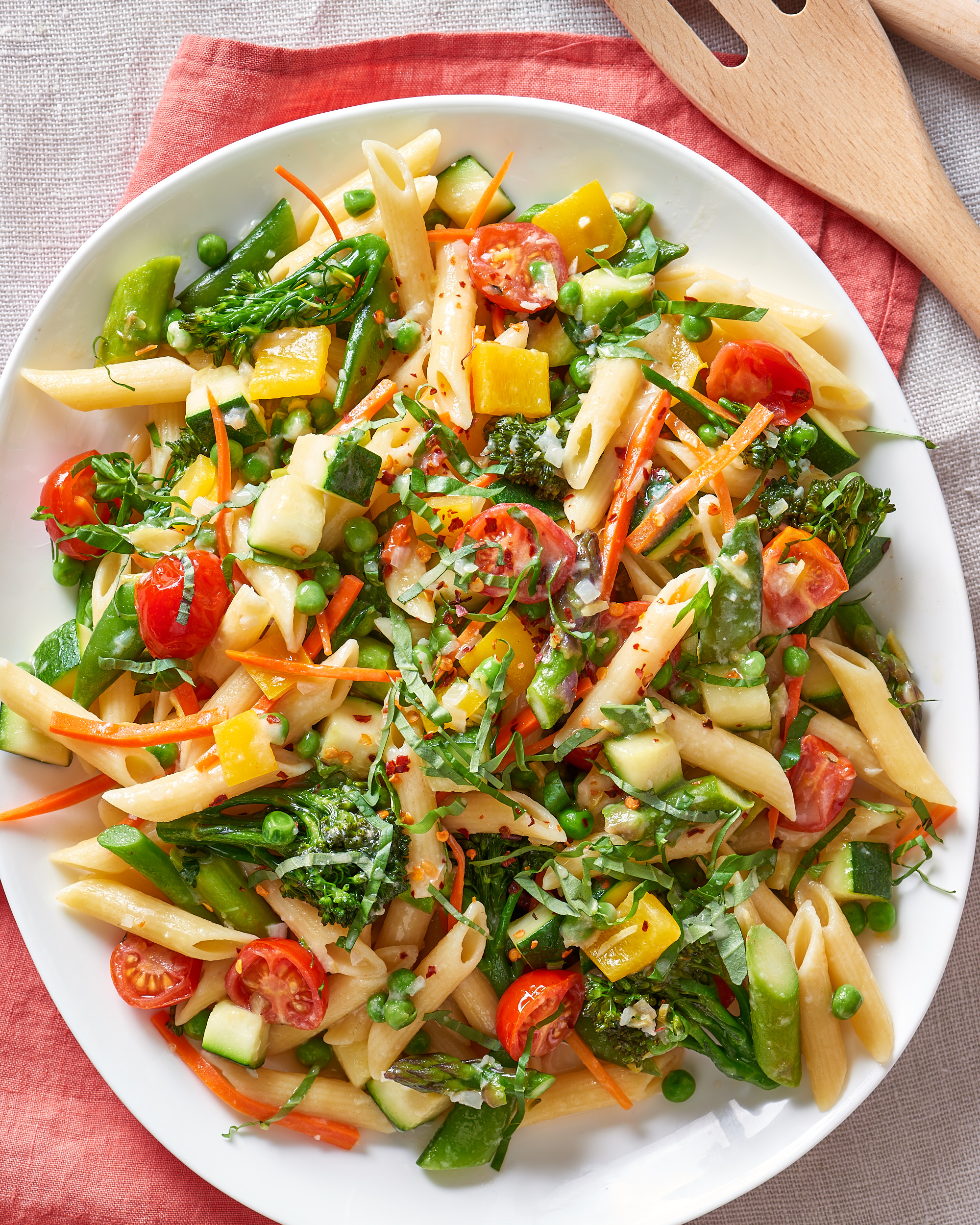 3. How To Make One-Pot Pasta Primavera
One of my favorite ways to celebrate all the fresh, seasonal produce hitting the market is with a weeknight veggie-heavy pasta. This one comes together in a single pot and is adaptable to just about any veggies you have handy.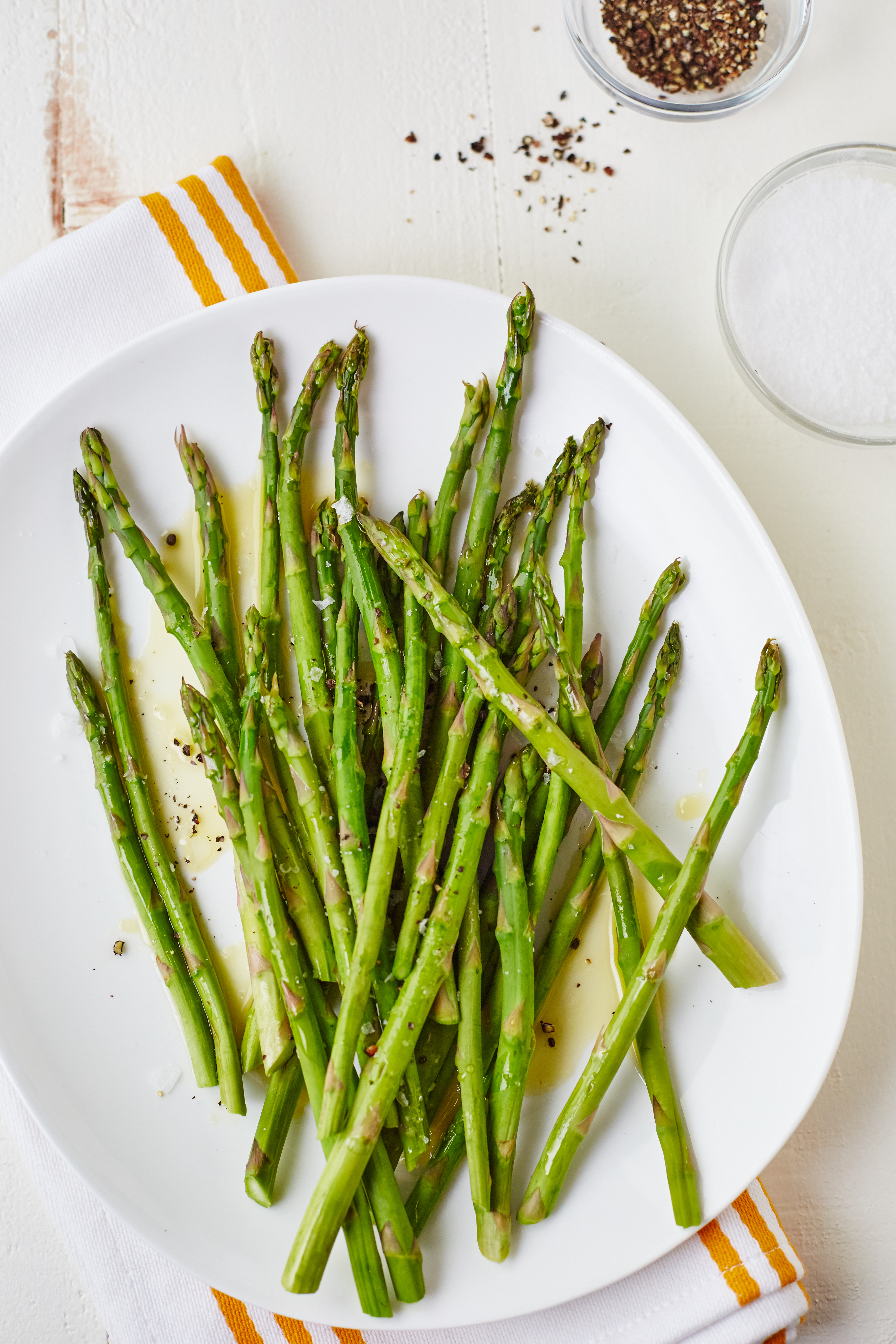 4. How To Steam Asparagus in the Microwave
While roasting and grilling are great, there's always been something about the simplicity of steaming these green spears that I adore because of the way it lets them shine. And there's no easier way to bring perfectly cooked, tender asparagus to the table than with the microwave.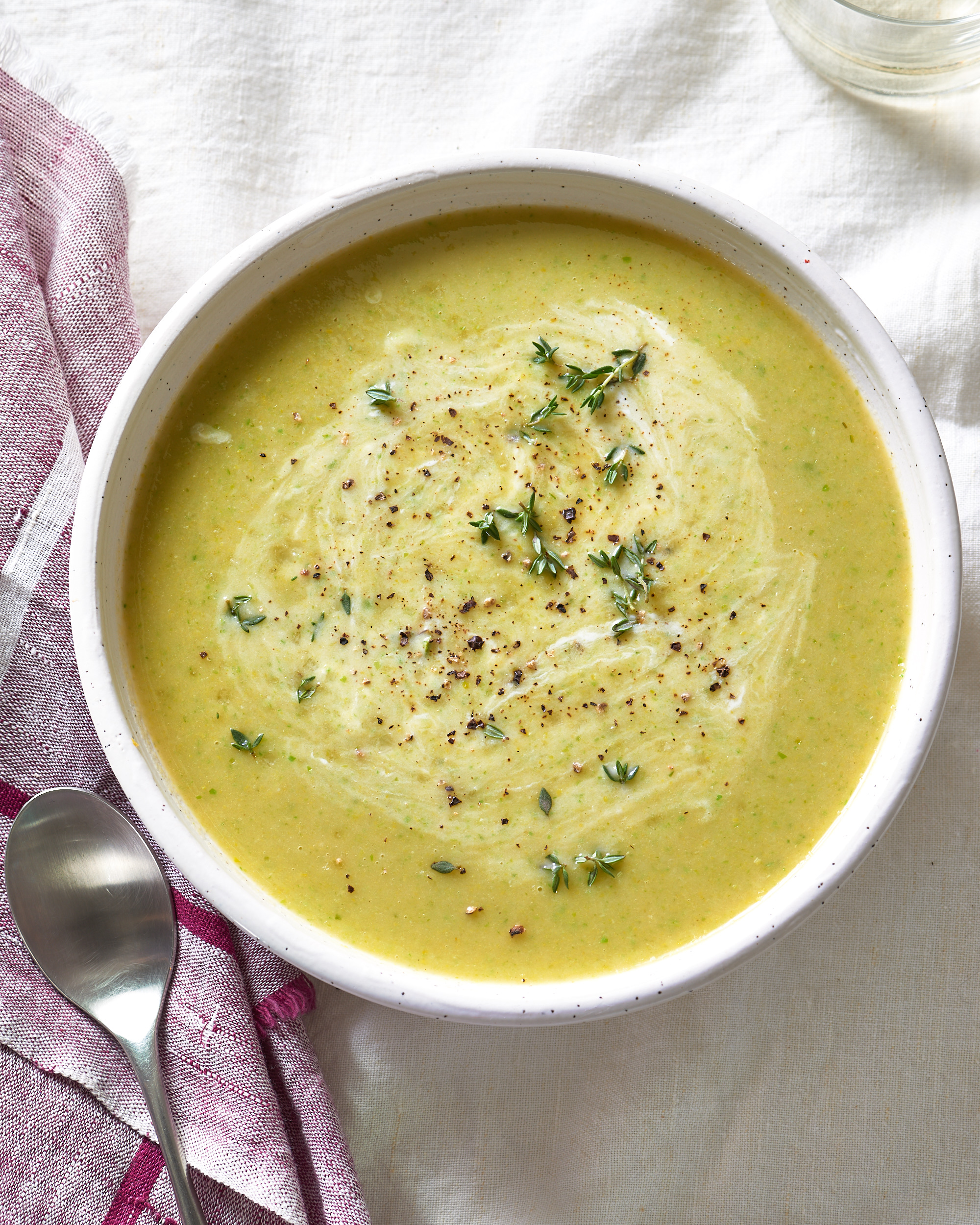 5. Slow Cooker Potato Leek Soup
Leeks are a spring highlight, and while we love picking up a bundle of fresh alliums for this soup, a bag of pre-sliced leeks from the freezer section works just as well.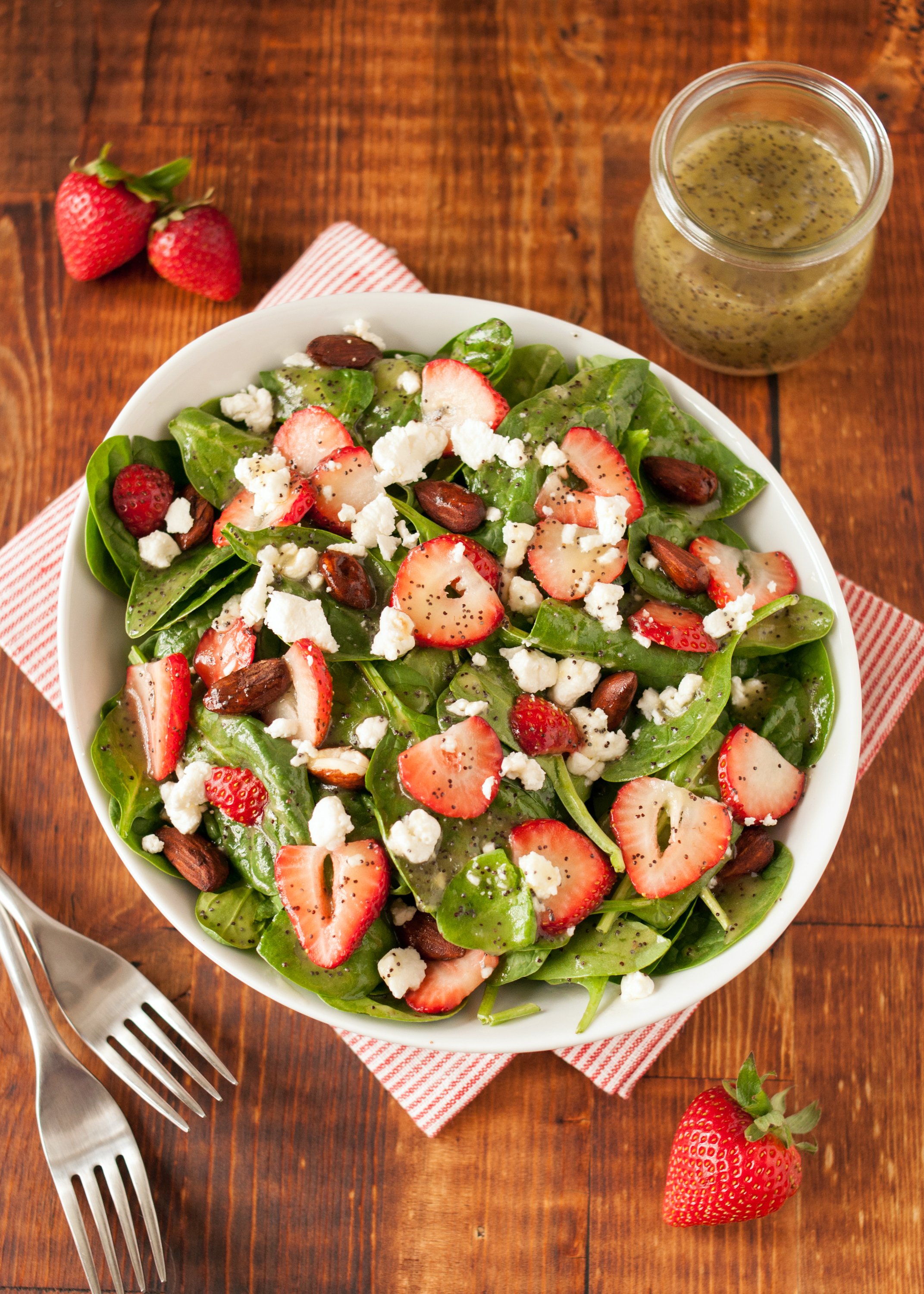 6. Spinach & Strawberry Salad with Poppy Seed Dressing
Consider this light and fresh salad just one of many reasons to look forward to the arrival of ripe strawberries.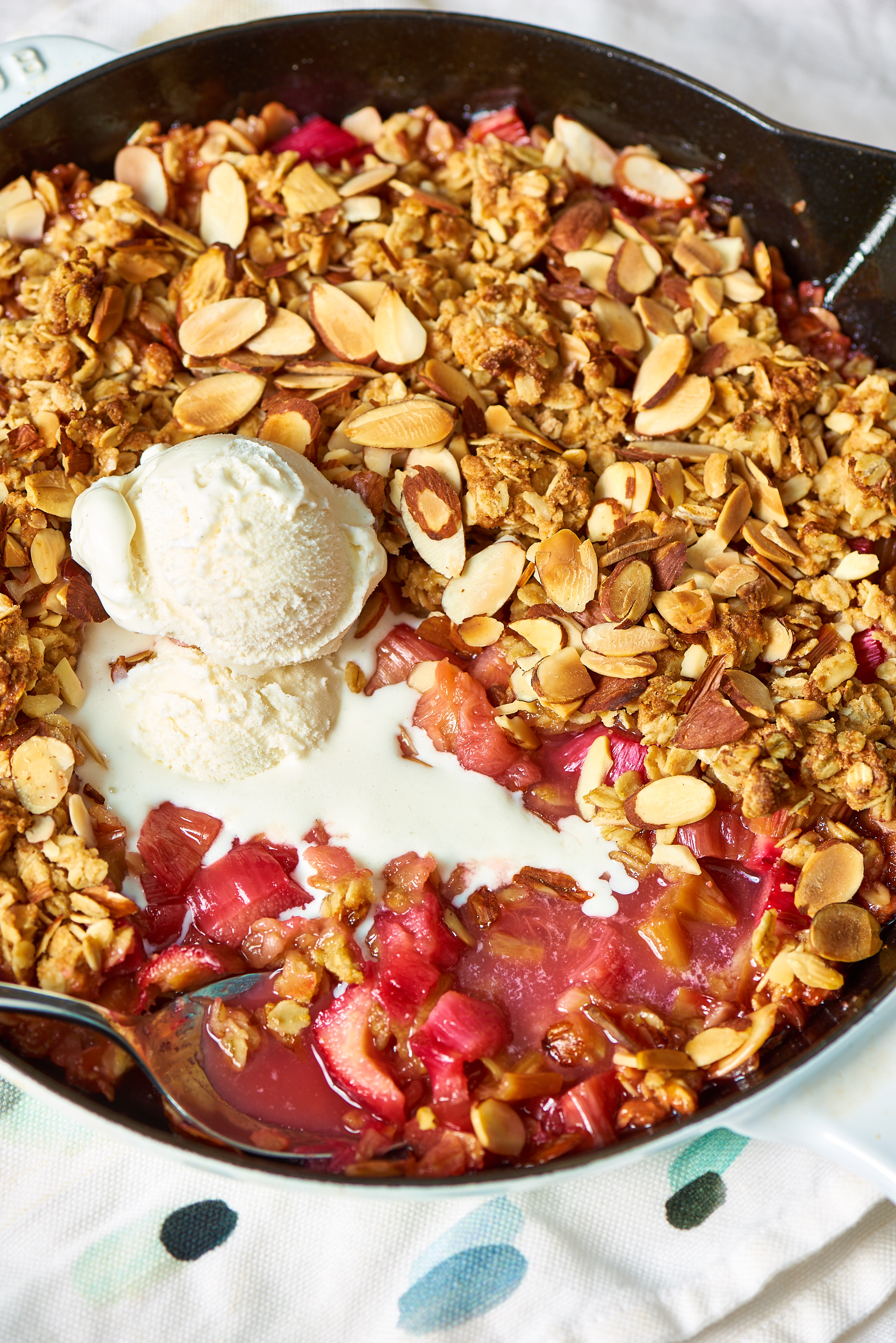 7. Rhubarb Lavender Crisp
Still wondering what to do with those stalks of rhubarb? You'll want to keep this seasonal favorite at the top of your list. Just don't forget the vanilla ice cream.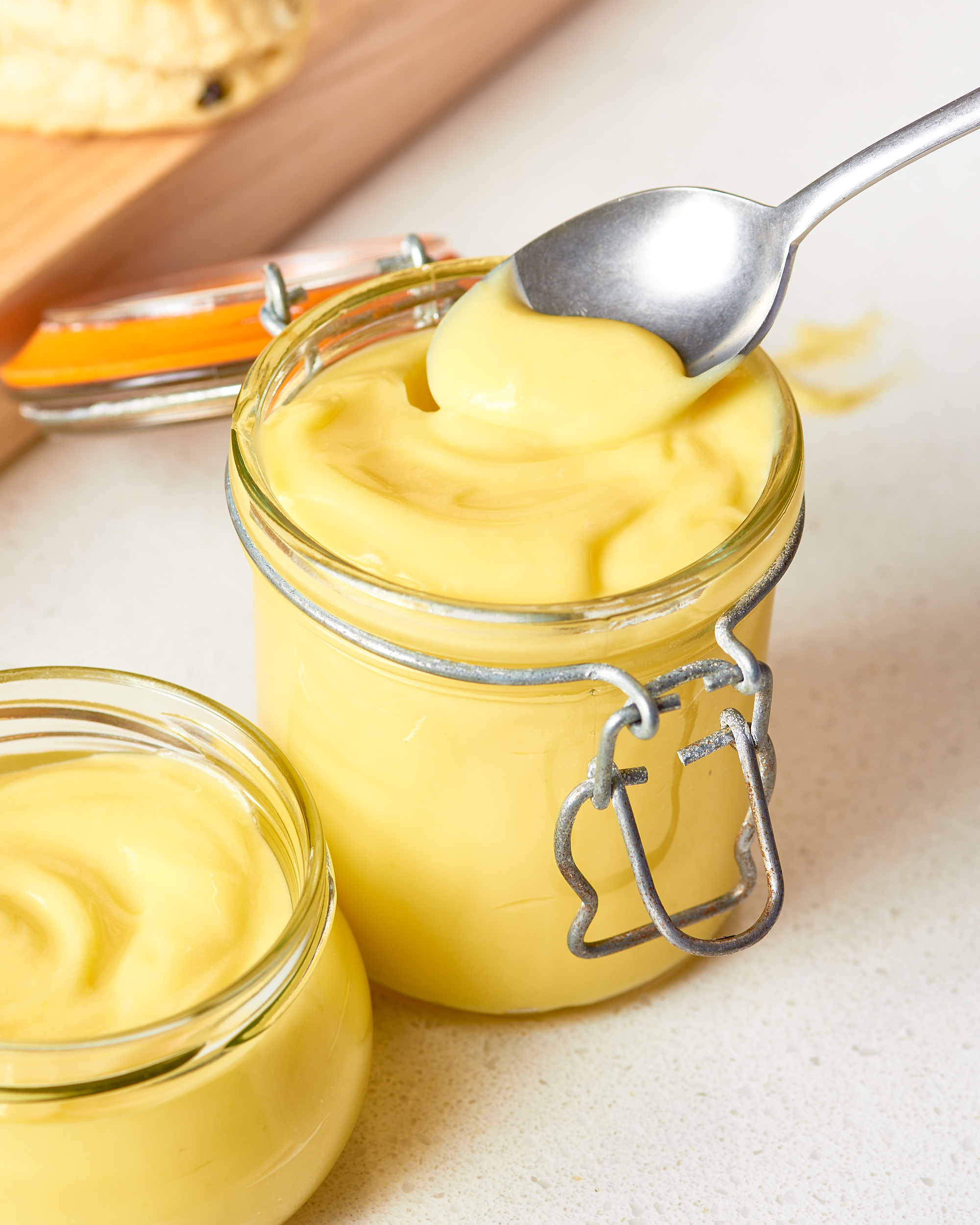 8. Easy Blender Lemon Curd
It's impossible to think about spring favorites without something super lemony entering the picture, am I right? At the top of my list is a batch of bright and sunny lemon curd, which I plan to add on everything I eat from yogurt and toast to vanilla ice cream and Bundt cake.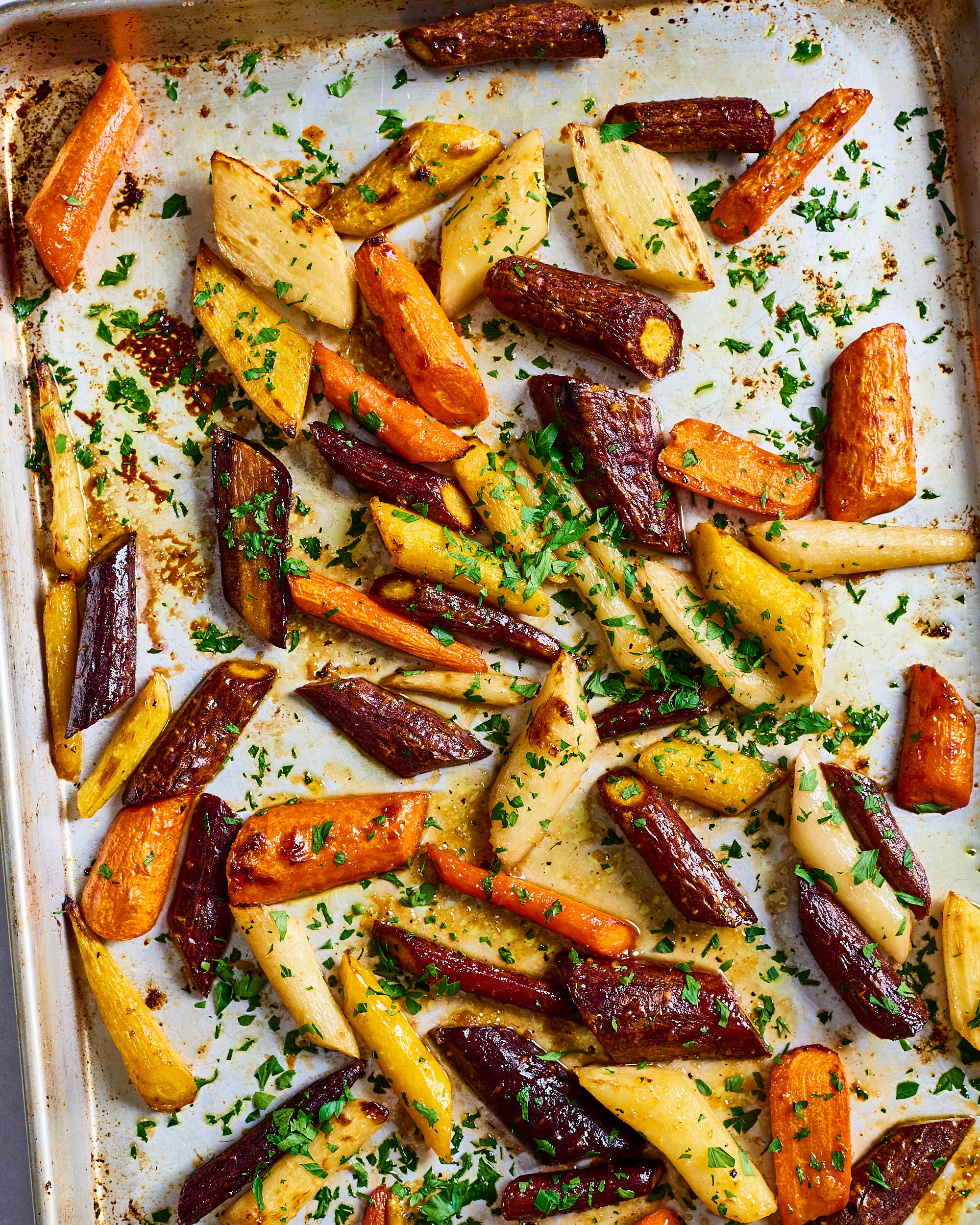 9. Honey-Garlic Butter Roasted Carrots
Make these carrots once, and there's a good chance you'll never want to cook them any other way. That's the power of a simple honey-garlic brown butter sauce.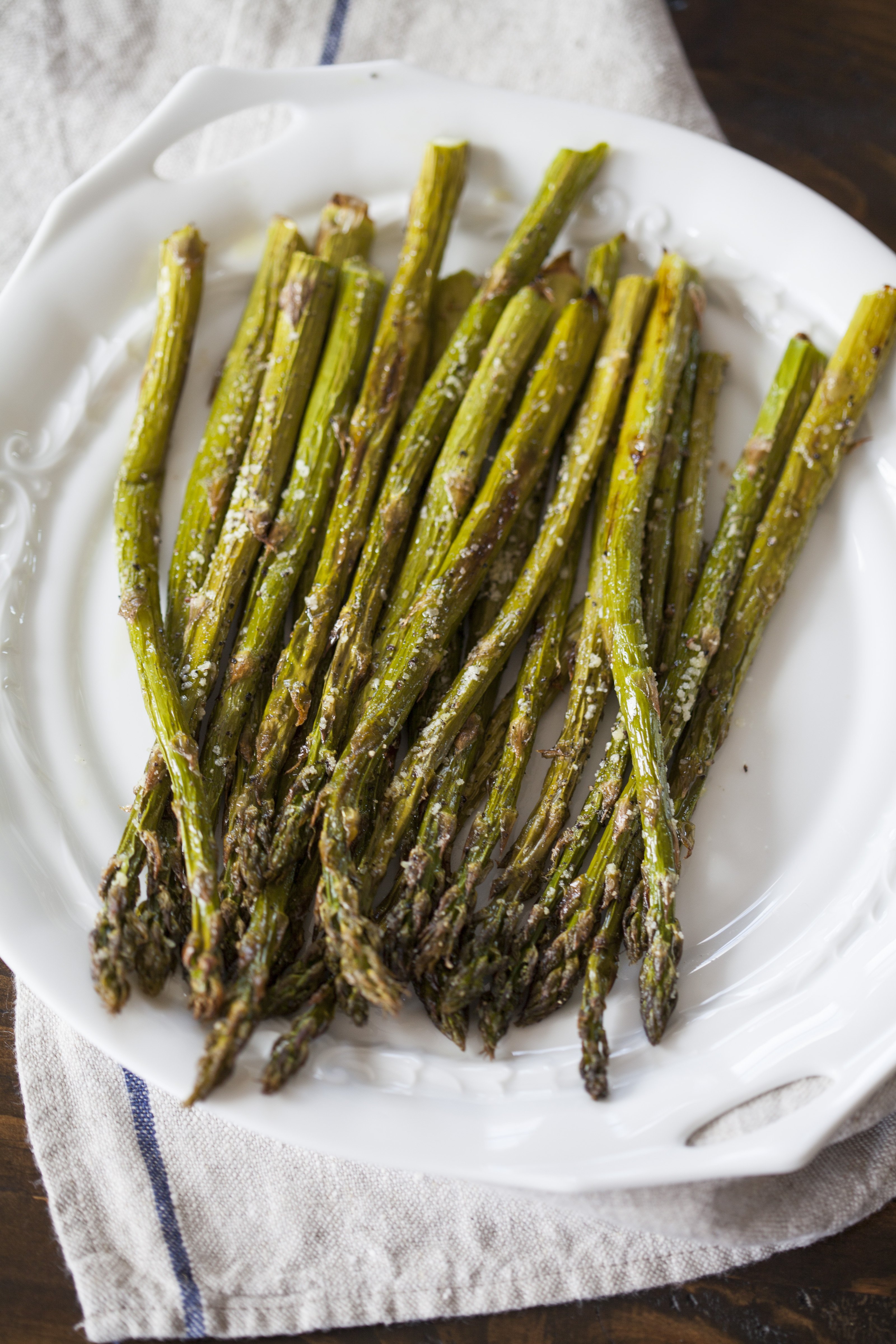 10. How To Cook Asparagus in the Oven
When in doubt, toss however much asparagus you have with some olive oil and a sprinkle of salt and pepper, then pop them into a hot oven. You simply can't ever go wrong with lightly charred and crispy roasted asparagus.
Source: Read Full Article