It's no secret that we LOVE cauliflower here at Delish. From cauliflower baked ziti to cauliflower grilled cheese, no weird or wacky preparation has gone untried. Of all the different ways to prepare this lovely vegetable, grilling might be our favorite. The steaks still have a bit of crunch, and the smoky flavor plays well with melty cheese and creamy ranch dressing. 😍 It's a must-try. Read on to make your grilled cauli the best it can be.
1. Cut Them Thin.
Since we're not parboiling our cauli steaks, you want to make sure to cut them thin enough so they cook at just the right speed. (That's 3/4″ inch if you missed it in the recipe.) Too thick, and they'll be burnt on the outside before they're cooked on the inside. Too thin, and they'll cook too fast and you won't get those lovely char marks.
2. Leave The Core In.
I know this may seem counterintuitive, but it's true! The core cooks at the same rate as the florets and is perfectly good to eat when tender. It's also the only thing holding all the florets together—without it, you'll be flipping tiny pieces of florets instead of one big steak!
3. Season Generously.
Don't forget to salt both sides! No one likes a flavorless slab of cauliflower. No one.
Made it? Rate it and comment below!
Editor's Note: This introduction to this recipe was updated slightly on July 31, 2020.
Yields: 4
Prep Time: 0 hours15 mins
Total Time: 0 hours50 mins
Ingredients
2 large heads cauliflower
1/4c. extra-virgin olive oil
1/2tsp. garlic powder
1/2tsp. paprika
Kosher salt
Freshly ground black pepper
2 c. shredded cheddar
Ranch dressing, for drizzling
8 slices cooked bacon, crumbled
2 tbsp. finely chopped chives
This ingredient shopping module is created and maintained by a third party, and imported onto this page. You may be able to find more information about this and similar content on their web site.
Directions
Remove and discard leaves from each cauliflower head, then trim stem so that the cauliflower can lie flat on cutting board. (Leave the core intact!)
Cut each cauliflower into thick "steaks" about 3/4″ thick. Reserve any loose florets to cook with the steaks. In a small bowl, whisk together olive oil, garlic powder, and paprika. Season mixture with salt and pepper.
Heat a grill or grill pan to medium. Brush one side of each steak with olive oil mixture and place the brushed side down on the grill. Brush the top sides with olive oil mixture and cook until tender and both sides are charred in spots, about 8 minutes per side. Top each cauliflower with cheese and cook until melted.
Toss any extra florets in the olive oil mixture and grill, turning often, until charred and tender, about 6 minutes.
Drizzle cauliflower with ranch dressing, then sprinkle cooked bacon and chives on top.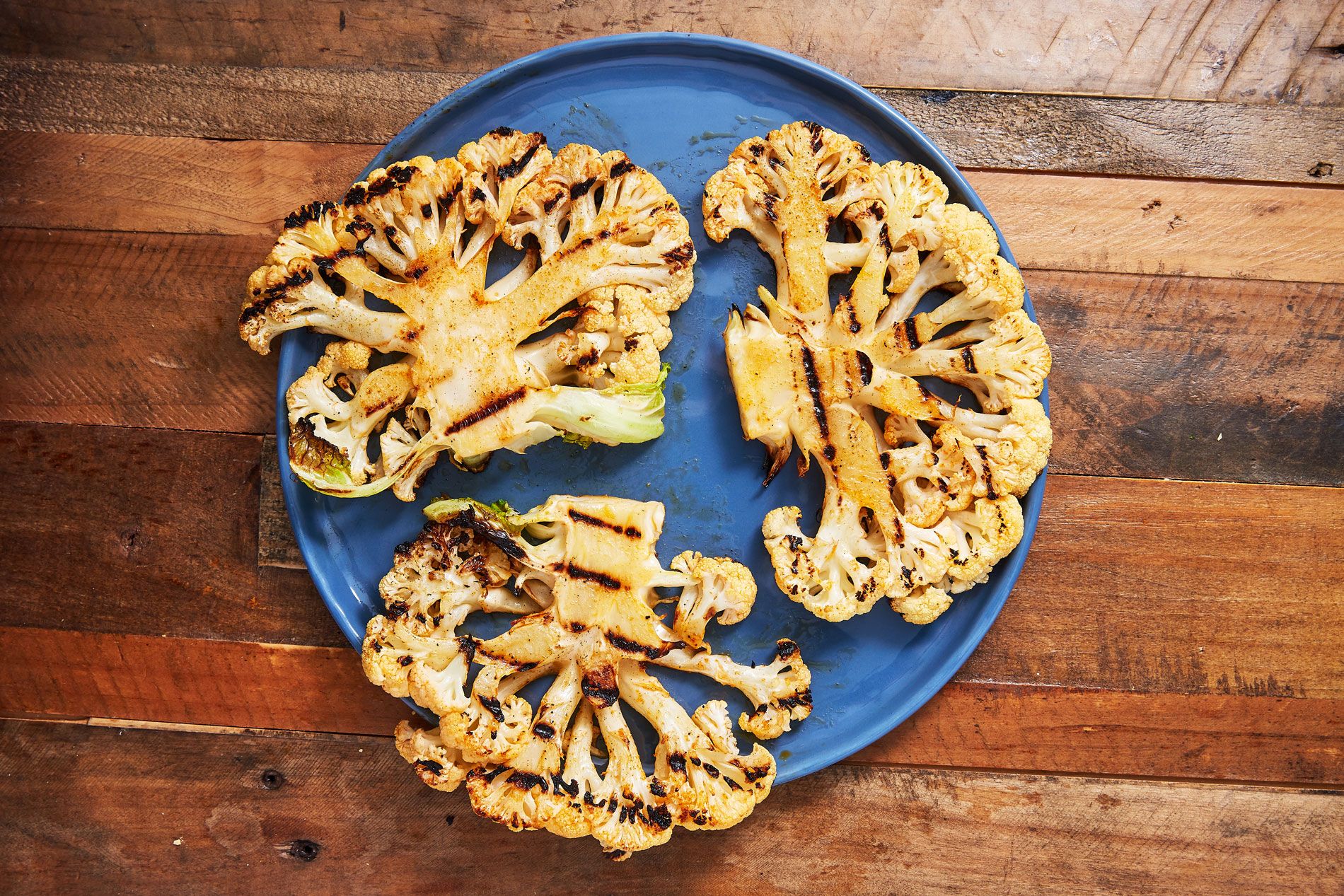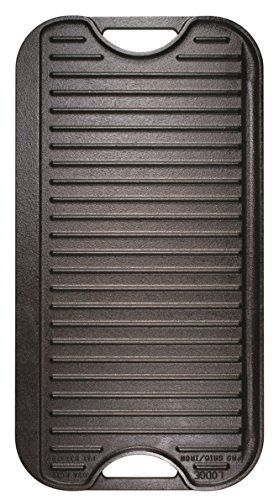 Lodge LPGI3 Pro-Grid Cast Iron Reversible 20
Source: Read Full Article