In this category, we tasted the classic peanut butter spreads that most of us grew up on: the Jif, the Skippy, the smooth, smooooooth spoonfuls that tasted like peanut frosting, pure comfort, true nostalgia. Usually, these jars have some sort of added stabilizing fats to prevent the oil separation that occurs in natural peanut butter.
Back in the day, that stabilizing agent used to be mainly hydrogenated vegetable oils, which contain trans fat, which we now know to not be very healthful for us to ingest. For this taste test, I opted for the more contemporary alternative: palm oil. Unfortunately, palm oil's prevalence in many of these packaged foods has led to several environmental concerns. The increased demand for palm oil leads to rising monocultures which then triggers a ripple effect: deforestation leads to loss of natural habitat leads to diminishing biodiversity; soil degradation, pollution, and increased greenhouse gas emissions are all side effects of intensifying palm oil production. If you'd like to read more on this matter, Alicia Kennedy has a wonderful newsletter devoted to this topic.
Having said that, based on a poll I put out on Instagram, many of us still cling to the undeniable appeal of these classic spreads. Who doesn't like eating borderline frosting? What surprised me was that my favorite jar was also a jar I'd never tasted before. HomePlate was created by former professional baseball players: "Made by athletes for athletes," the jar states.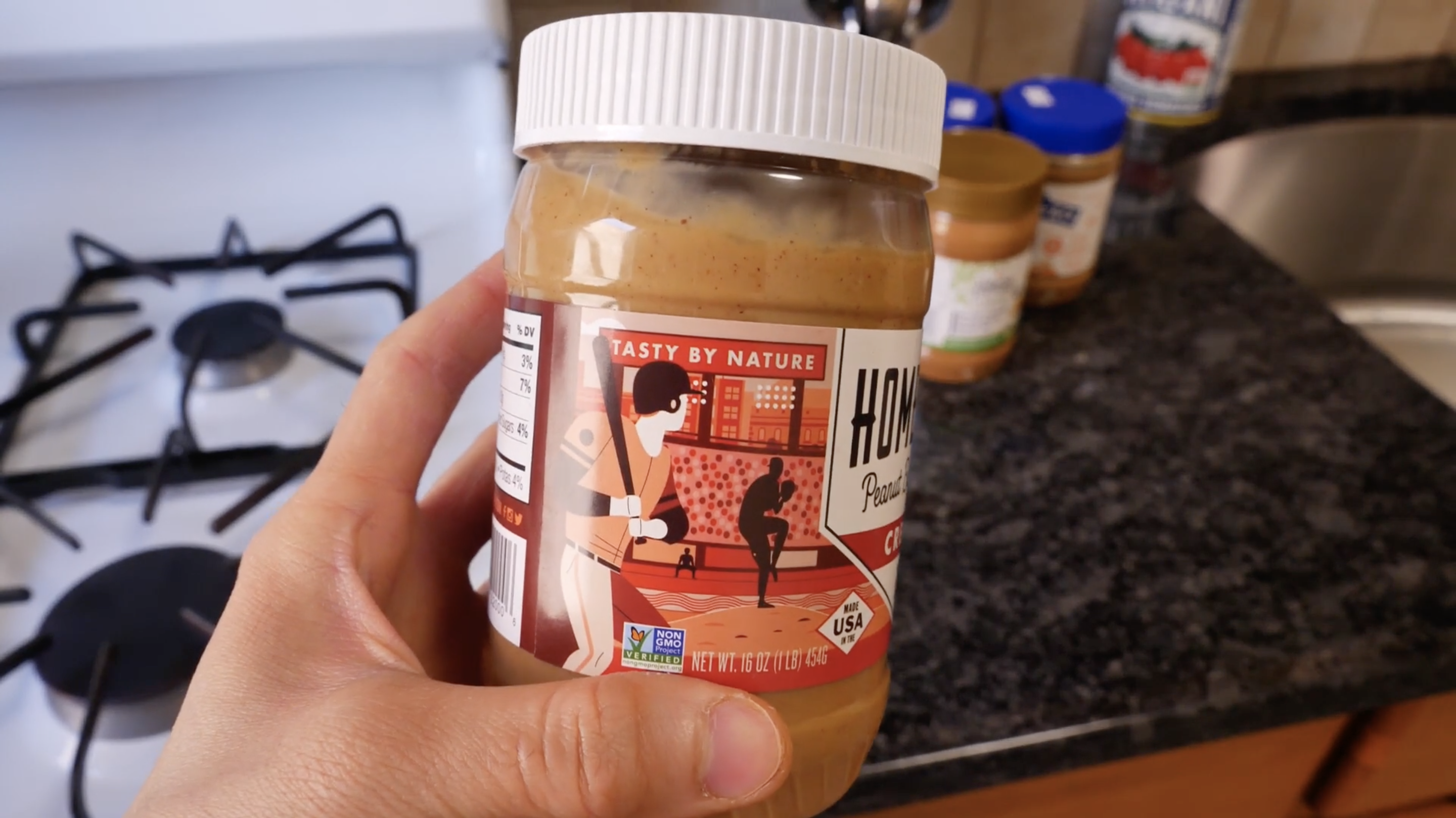 Well, I'm no athlete, but I did quite like this "adventure ready" and "tasty by nature" treat that is proudly "made in the USA" and contains "no hydro oils" (all quotes from the jar's very cute label). It uses palm fruit oil and unlike other more stabilized offerings in this first round, was relatively runny. Unctuous, one might say, in the best way possible. It contains sugar and salt but is just short of both to feel like junk food. Somehow, it treads that fine line between "nourishing food" and "guilty pleasure" perfectly.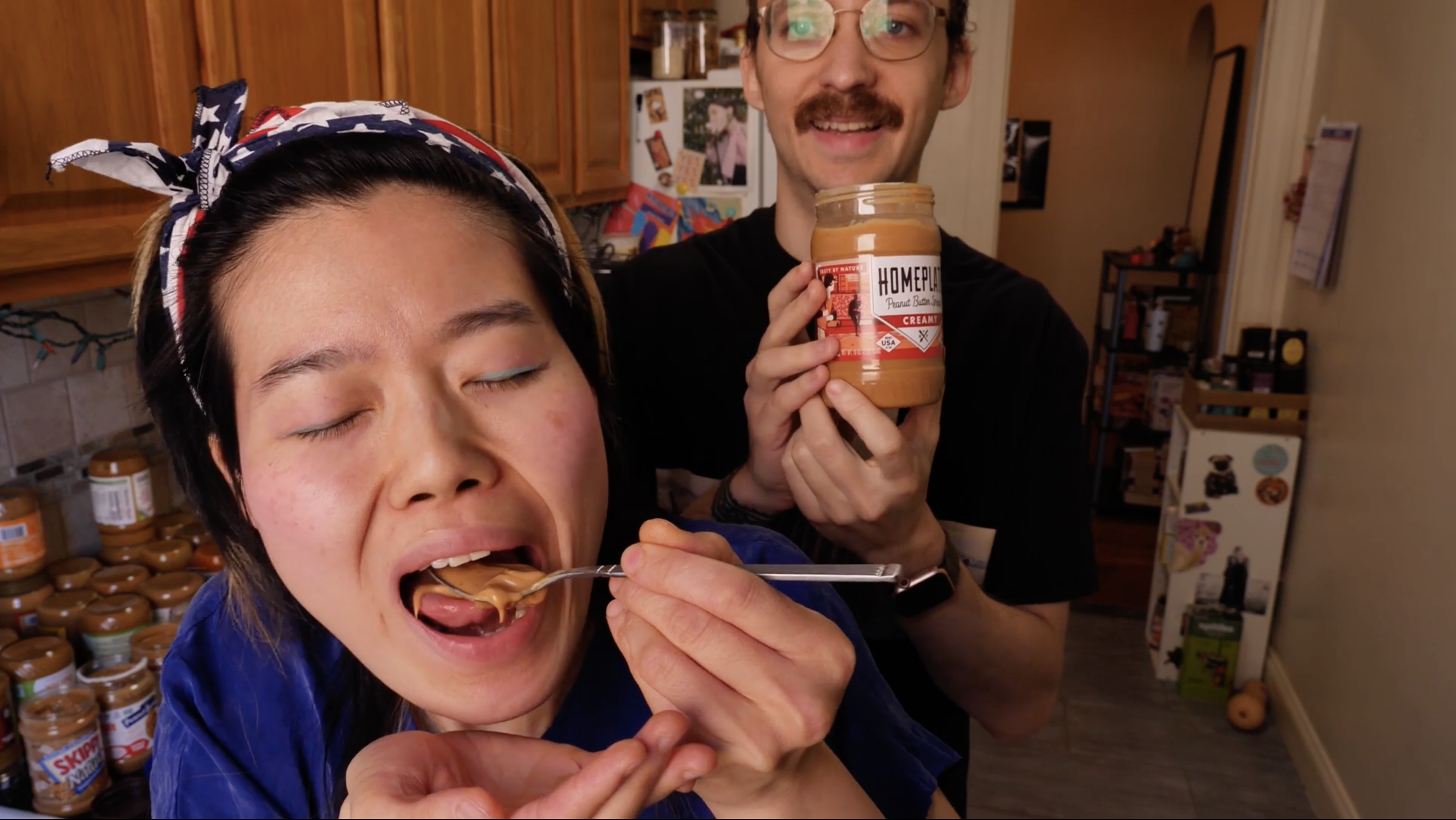 Arbitrary score: 8.5/10.
Best Crunchy: Sweet Ella's Crunchy Organic Peanut Butter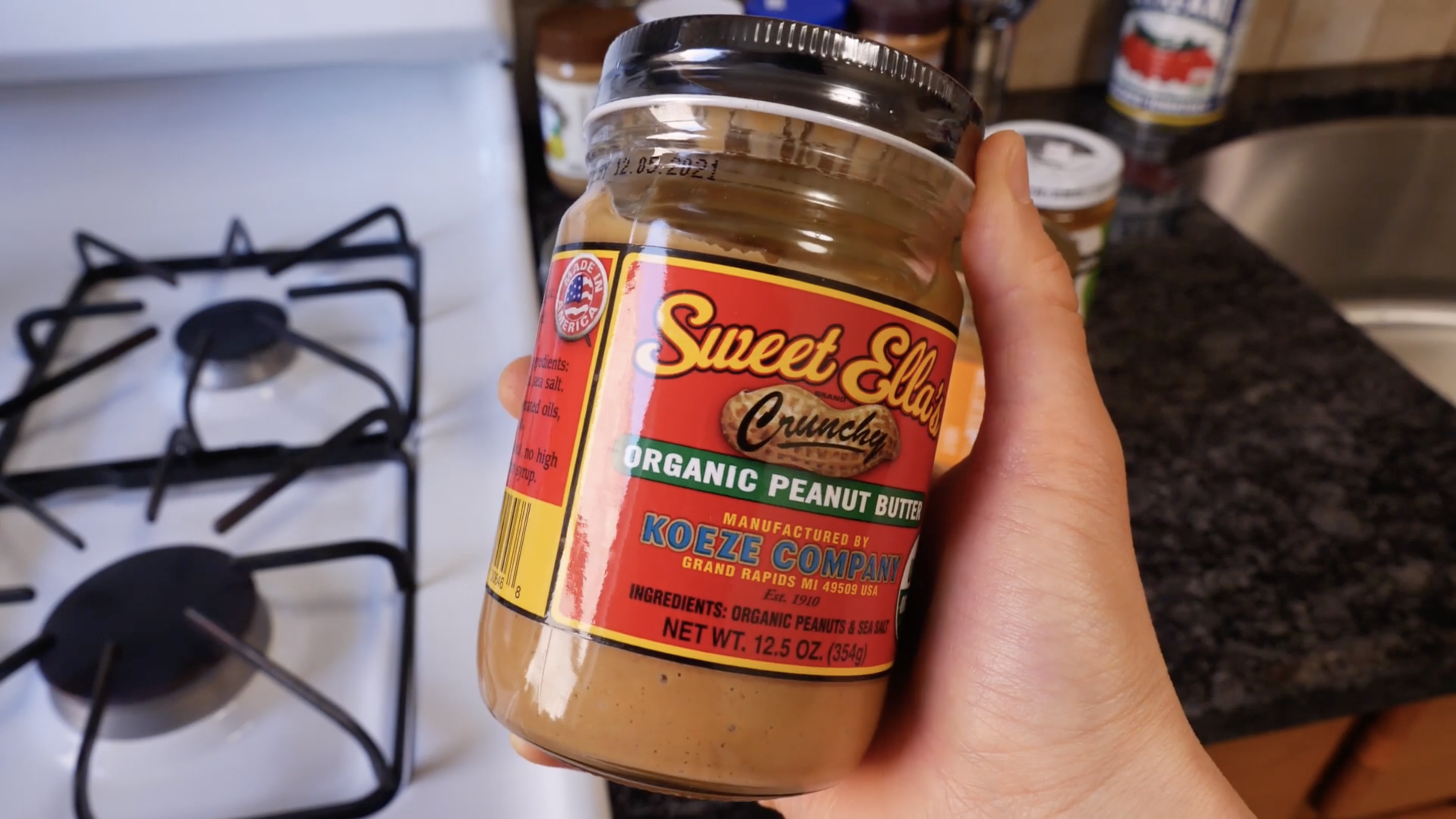 Between the crunchy vs. smooth camp, I pick no sides. All I care about is quality, texture, and overall enjoyability. When it came to the natural crunchy round, a few came close to being as good as Sweet Ella's but she was undeniably better than the rest.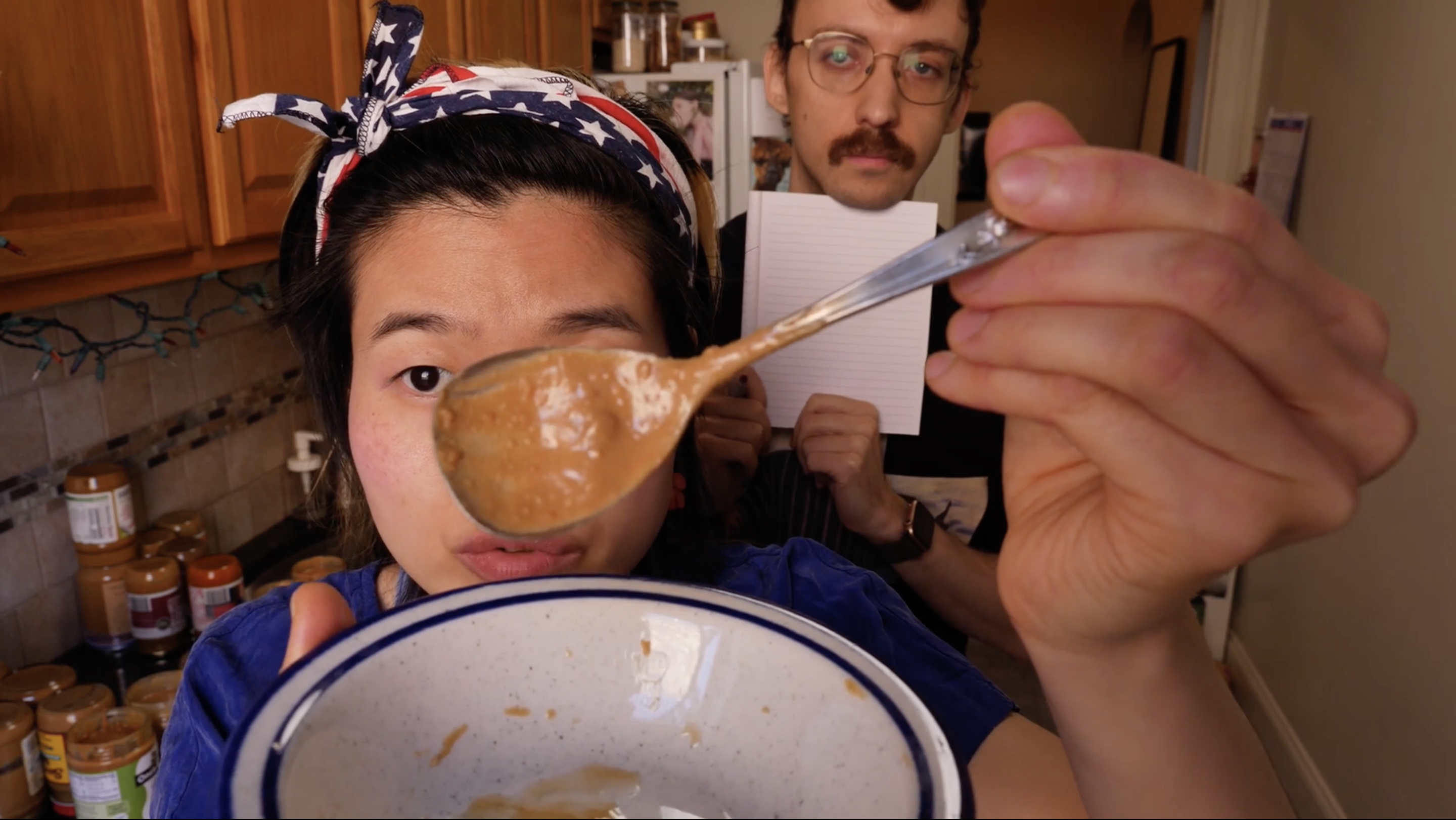 With just organic peanuts and sea salt as the ingredients, this jar reached the platonic ideal heights of "natural peanut butter": nutty, earthy, savory, ripe with irregularly grains of gritty ground toasty peanuts. The taste was hearty but not overwhelming; the mouthfeel was luxuriously thick but not asphyxiating, pleasantly textured and mildly gritty. I thought it smelled like sweet praline handmade by really friendly folks, and that heartwarming olfactory vibe made my day.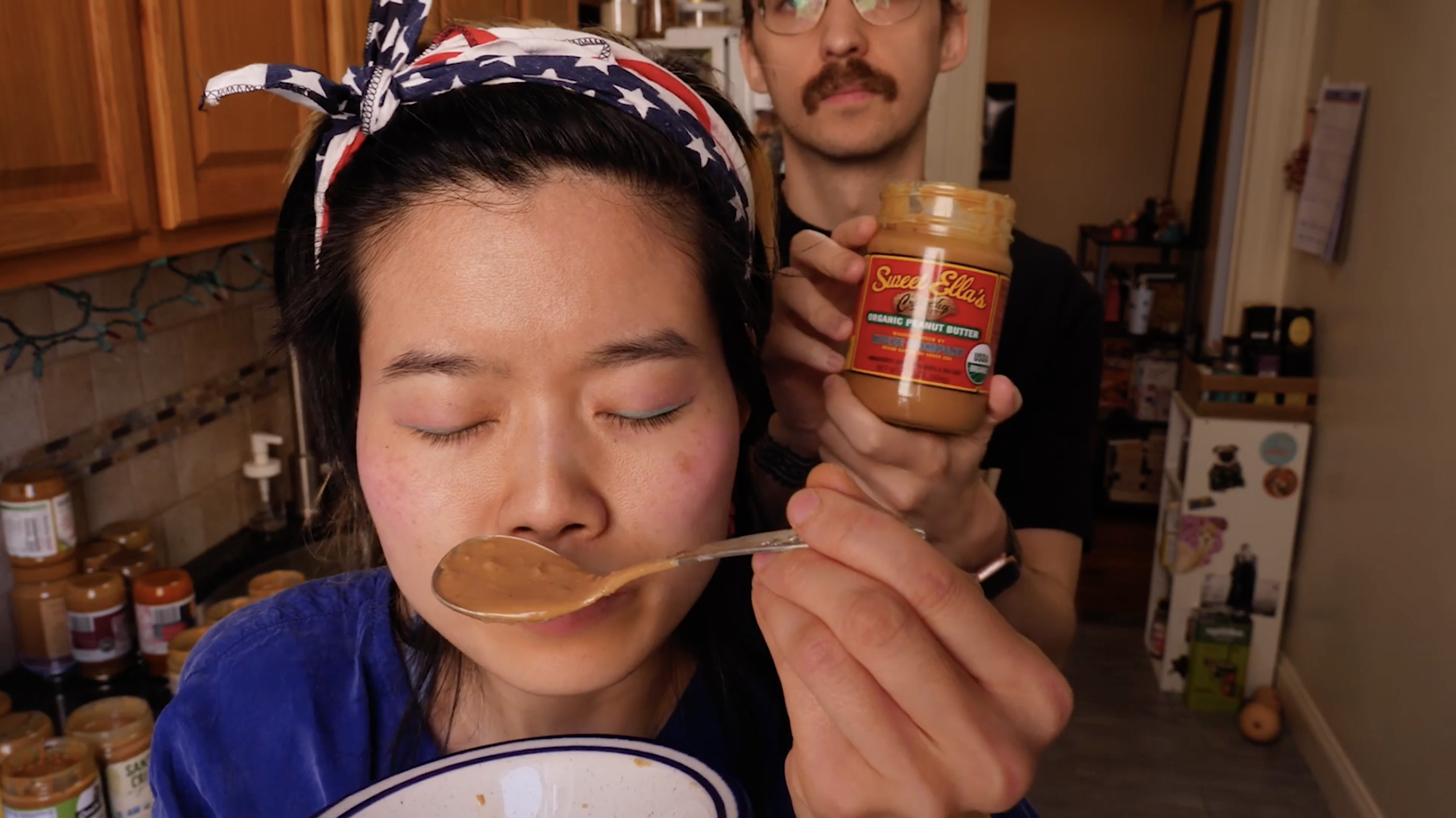 Arbitrary score: 9.3/10.
Best Creamy: Smucker's Creamy Natural Peanut Butter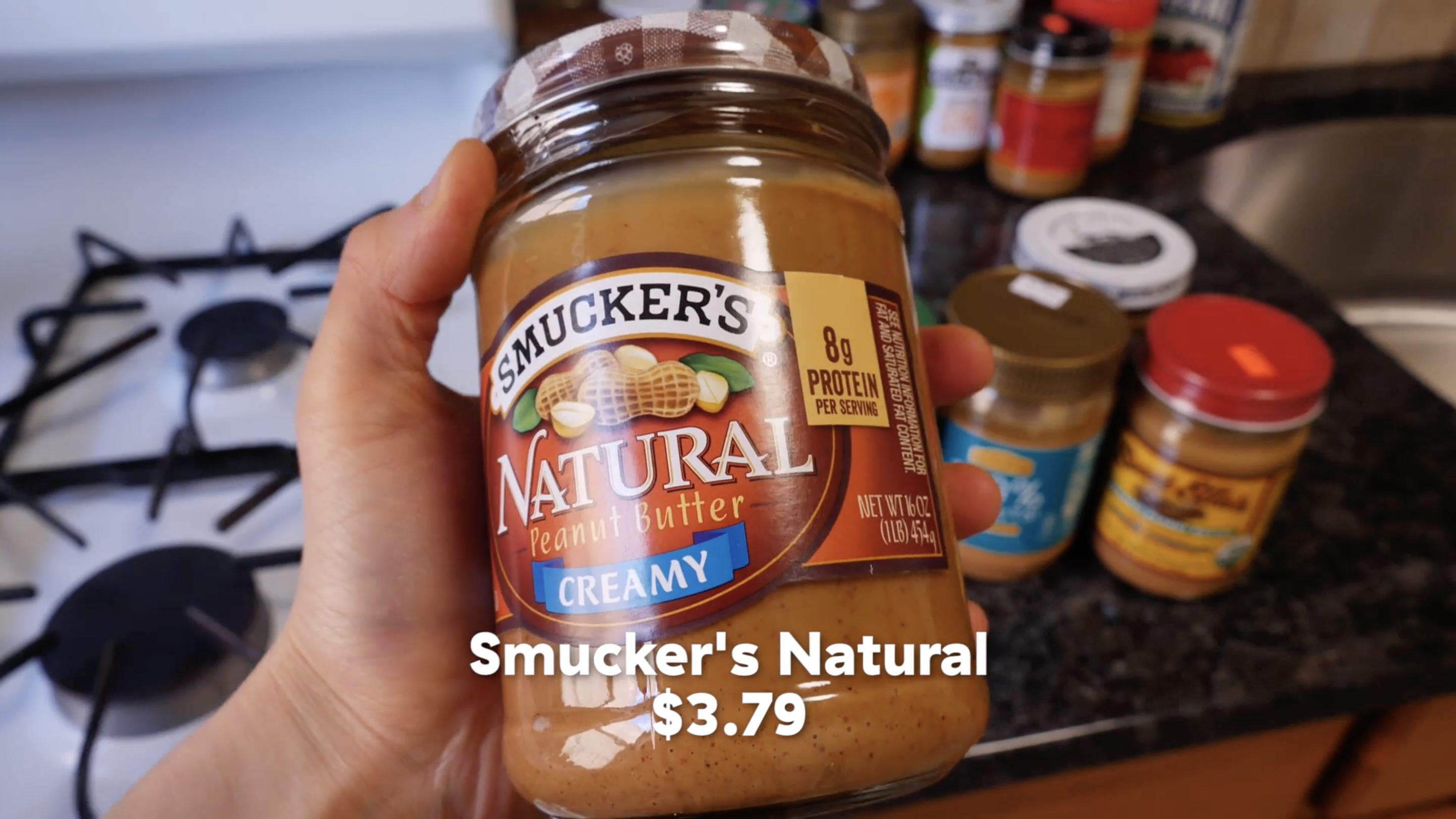 You'd think that Sweet Ella's would win this category too, because I certainly expected that—but you and I would both be so sorely wrong with this upset of a victory by Smucker's.
Owned by the same parent company as Jif peanut butter, Smucker's is pretty accessible: It's found in all the grocery stores around me and is as affordable as they come. I did not see this victory coming at all when I had jars that cost three times its price in competition.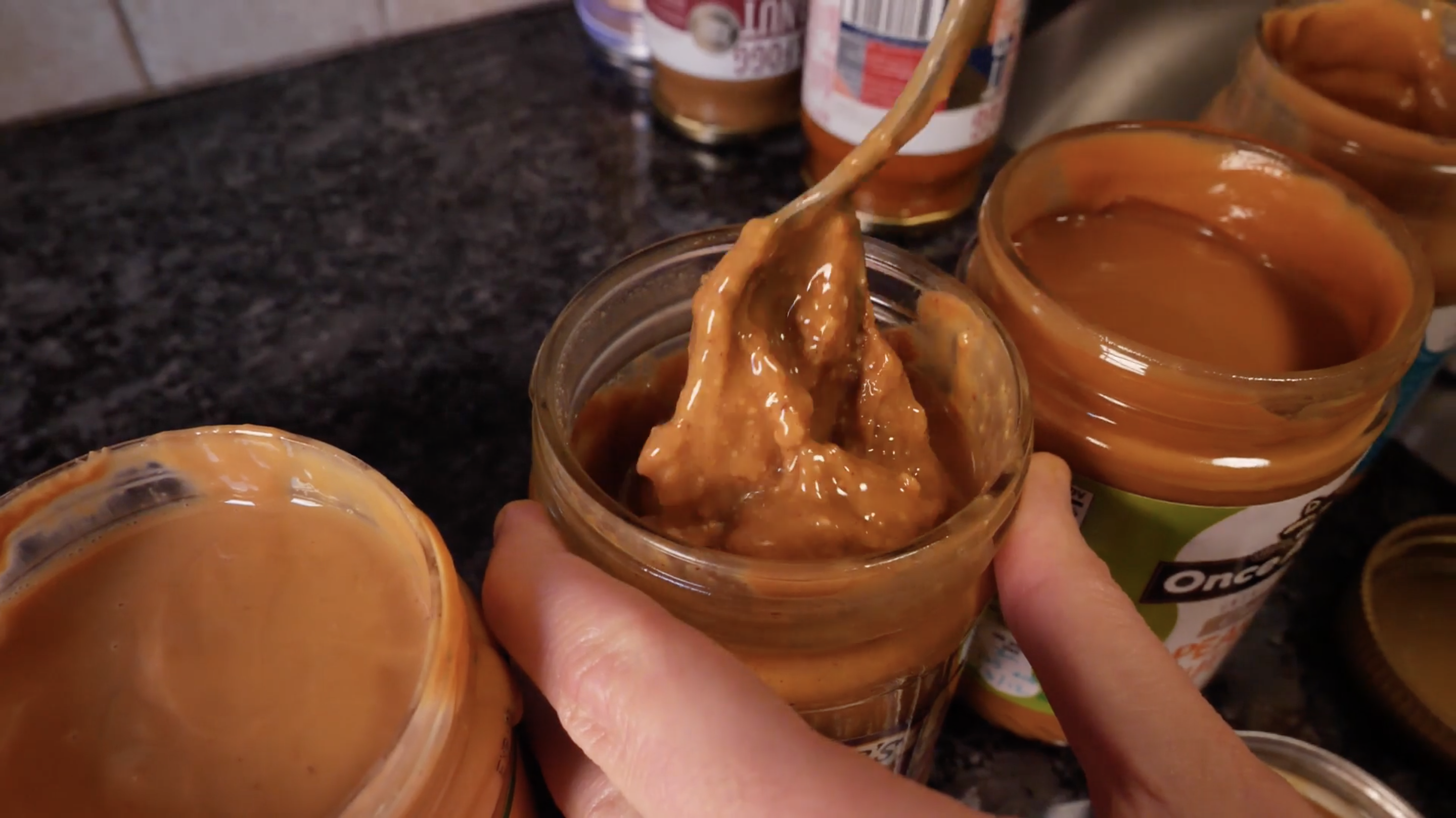 The taste immediately placed me somewhere fancier than I've ever been in real life: a dark and velvety speakeasy where the drinks cost $24 and the patrons don't bat an eye tipping $20 on top of that. The texture is the epitome of natural peanut butter for me: a medley of crunchy pieces of varying sizes with just-barely discernible kisses of salt throughout the mixture. The taste of the peanuts are perfectly roasty toasty, neither astringently raw nor borderline burnt.
I don't know if it's because I was getting super high on peanut butter by this point in the tasting, but I exclaimed that this jar was "transformative" for me.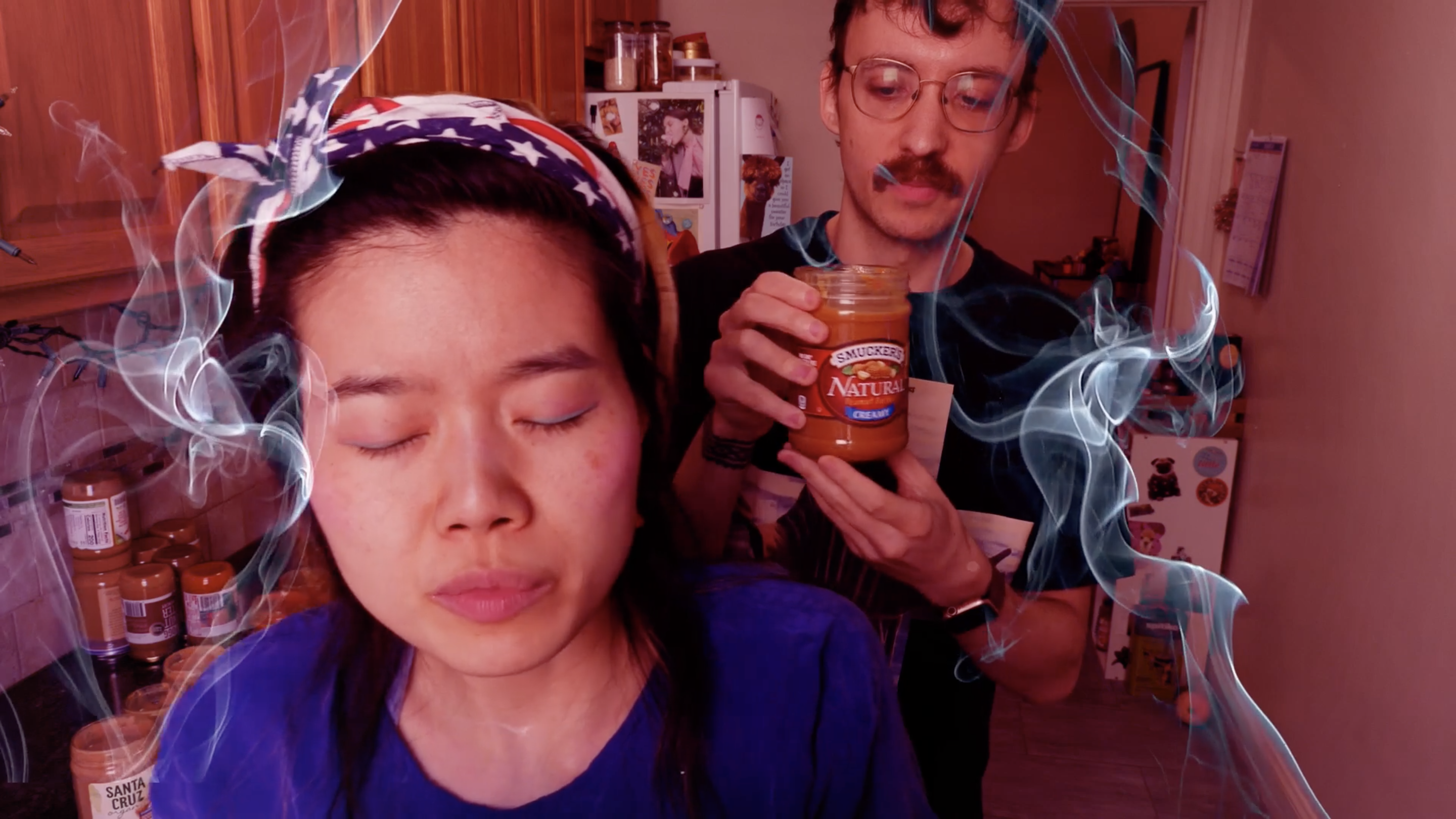 Arbitrary score: 9.8/10.
Best Fancy: Fix & Fogg Coffee & Maple Peanut Butter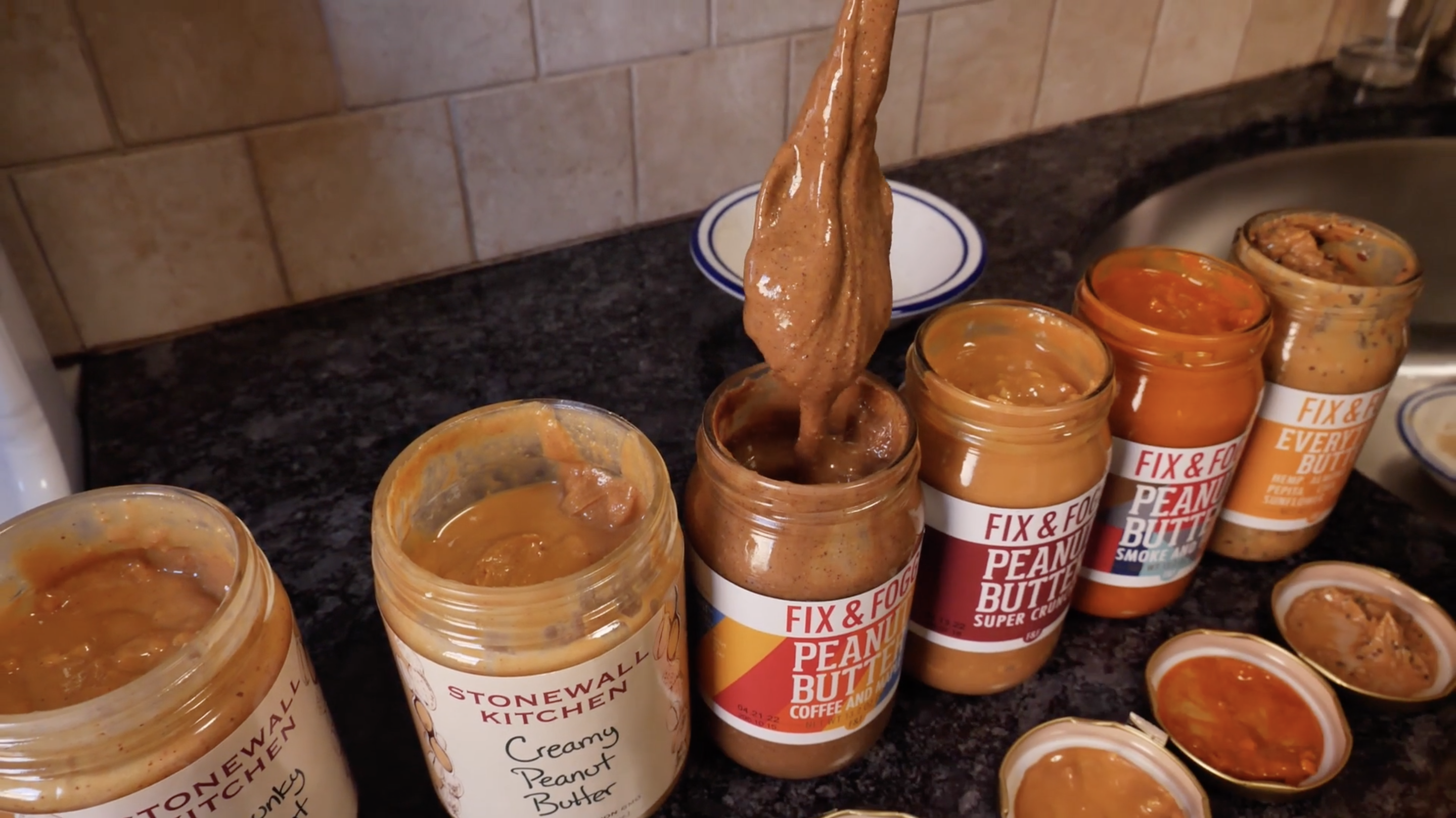 Oh my, oh my, was this a treat or what! We sampled four different peanut butters from Fix & Fogg but this was by far the most addictive one. The tagline for this particular flavor is "breakfast in a jar," but I never have breakfast taste this much like a fancy pastry.
Fix & Fogg uses hi-oleic peanuts, which have a naturally longer shelf life than most other peanuts after roasting. While there is no added palm oils or hydrogenated fats in this jar, there is a little added peanut oil, which seems to result in minimal separation and made mixing a breeze as far as natural peanut butters go.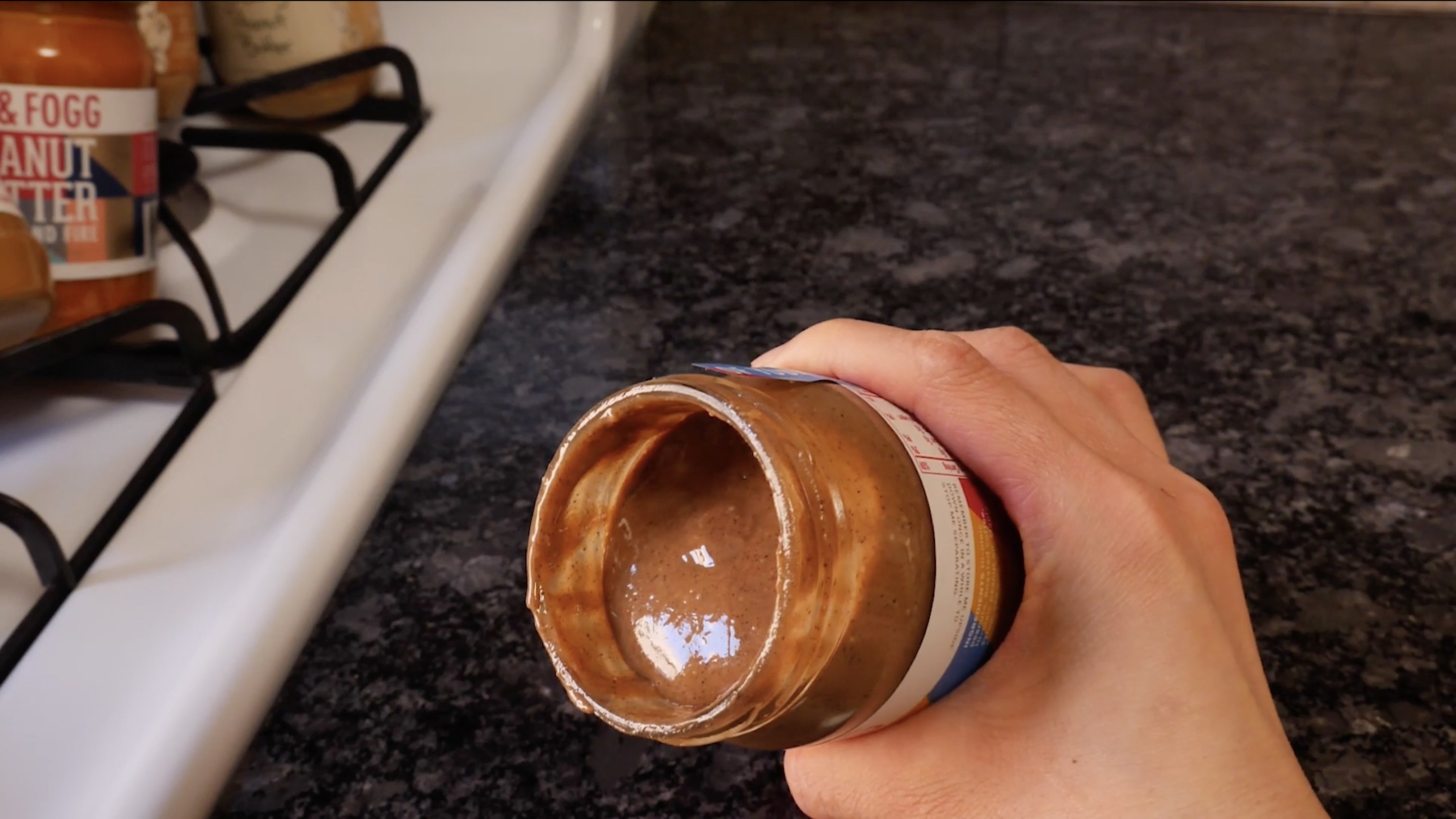 These hi-oleic peanuts also seem particularly fatty, which made for a very smooth and satisfying mouthfeel but made some other flavors from this brand taste a little bland. With the added roasted coffee (yup, straight up coffee, you can see the specks!) and maple syrup, however, the flavors come alive in the richness of the peanuts. Every spoonful is a lick of dessert.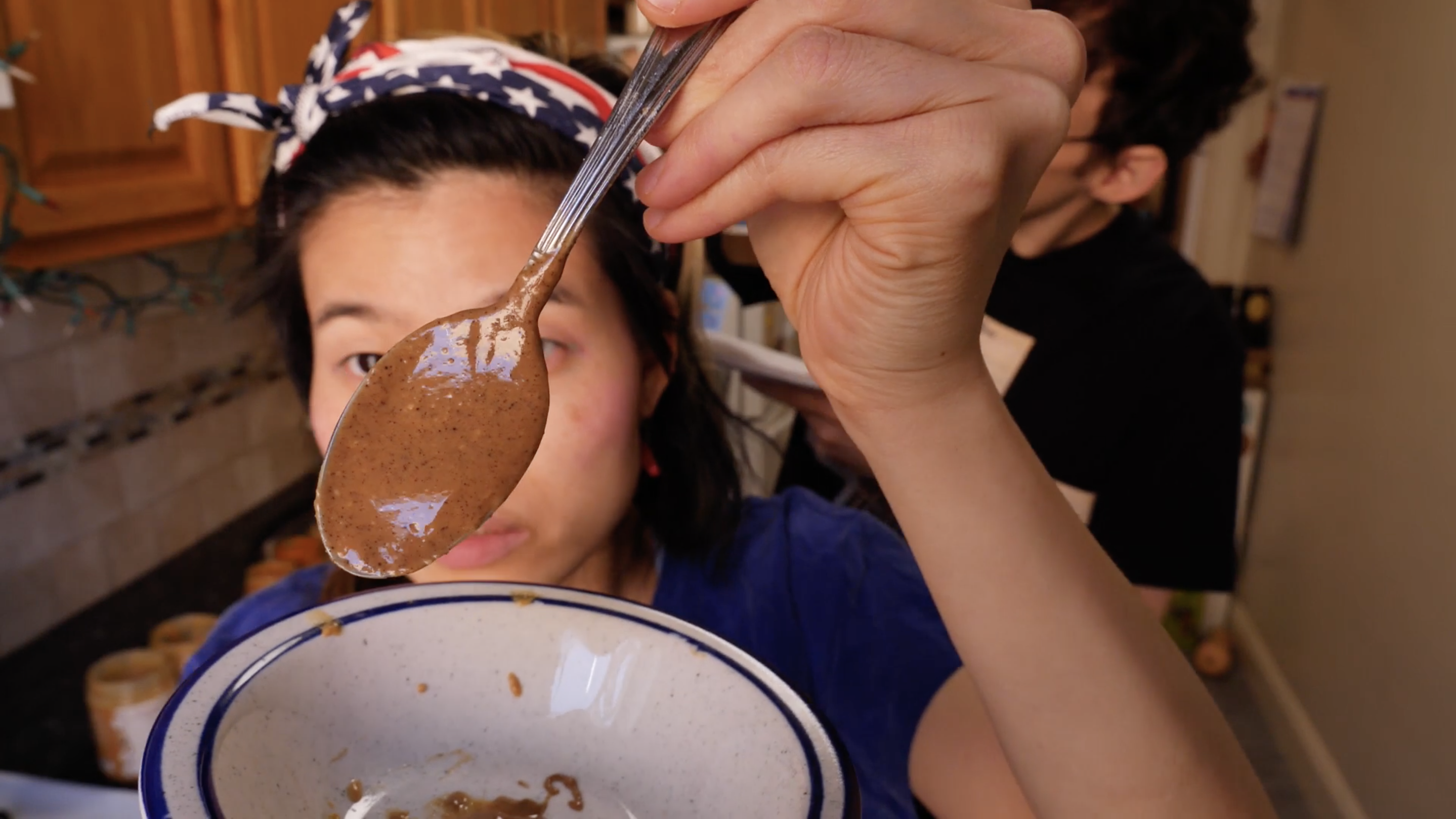 Arbitrary score: 8.9/10.
Honorable Mention: WOWBUTTER Crunchy Peanut Free Soy Butter Spread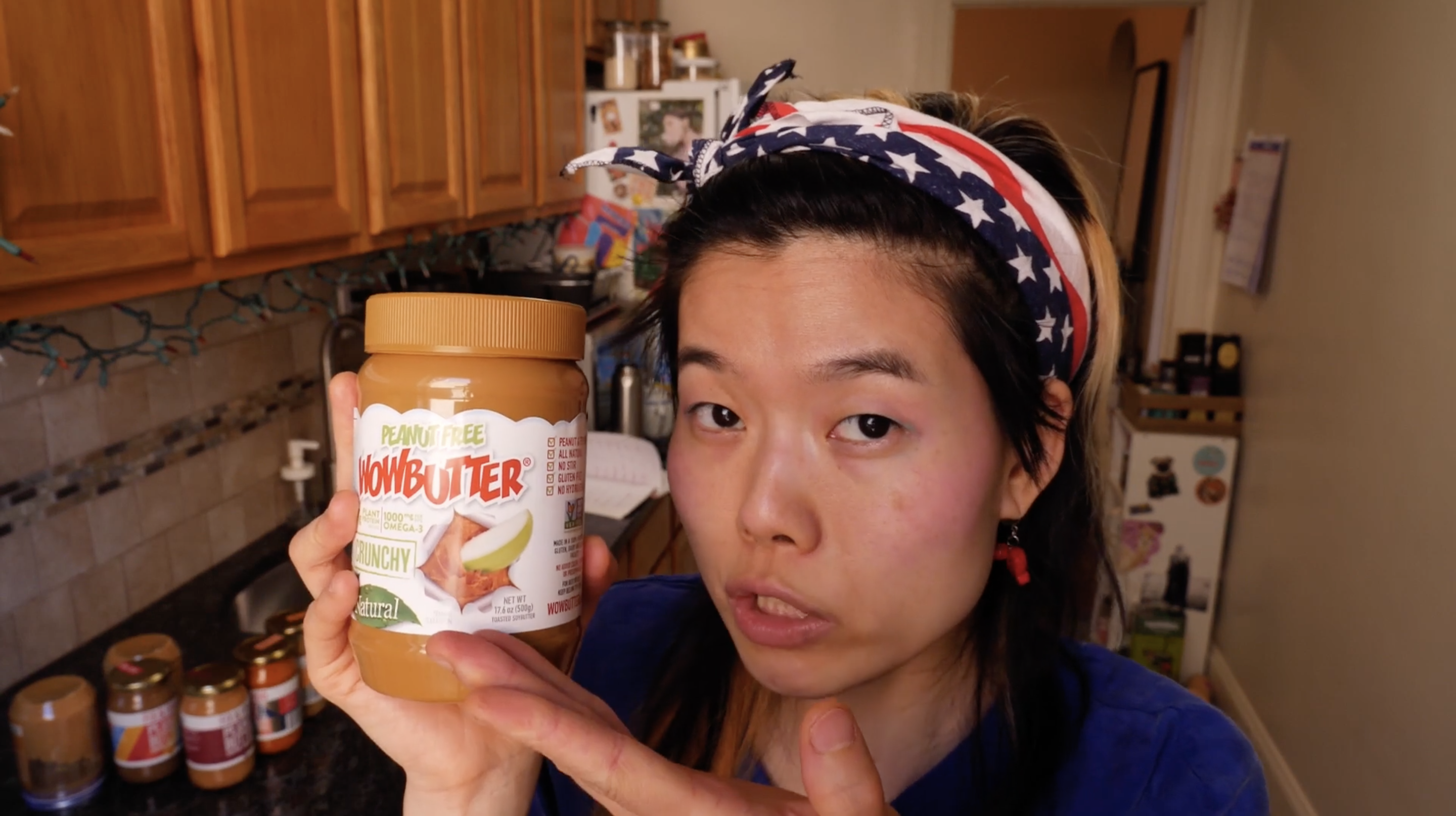 I gave this an arbitrary score of 6/10 during the taste test because I was expecting peanut butter, and it was not peanut butter. But to be honest with you, I returned to snacking on this jar in the days following the taste test more than I returned to other jars.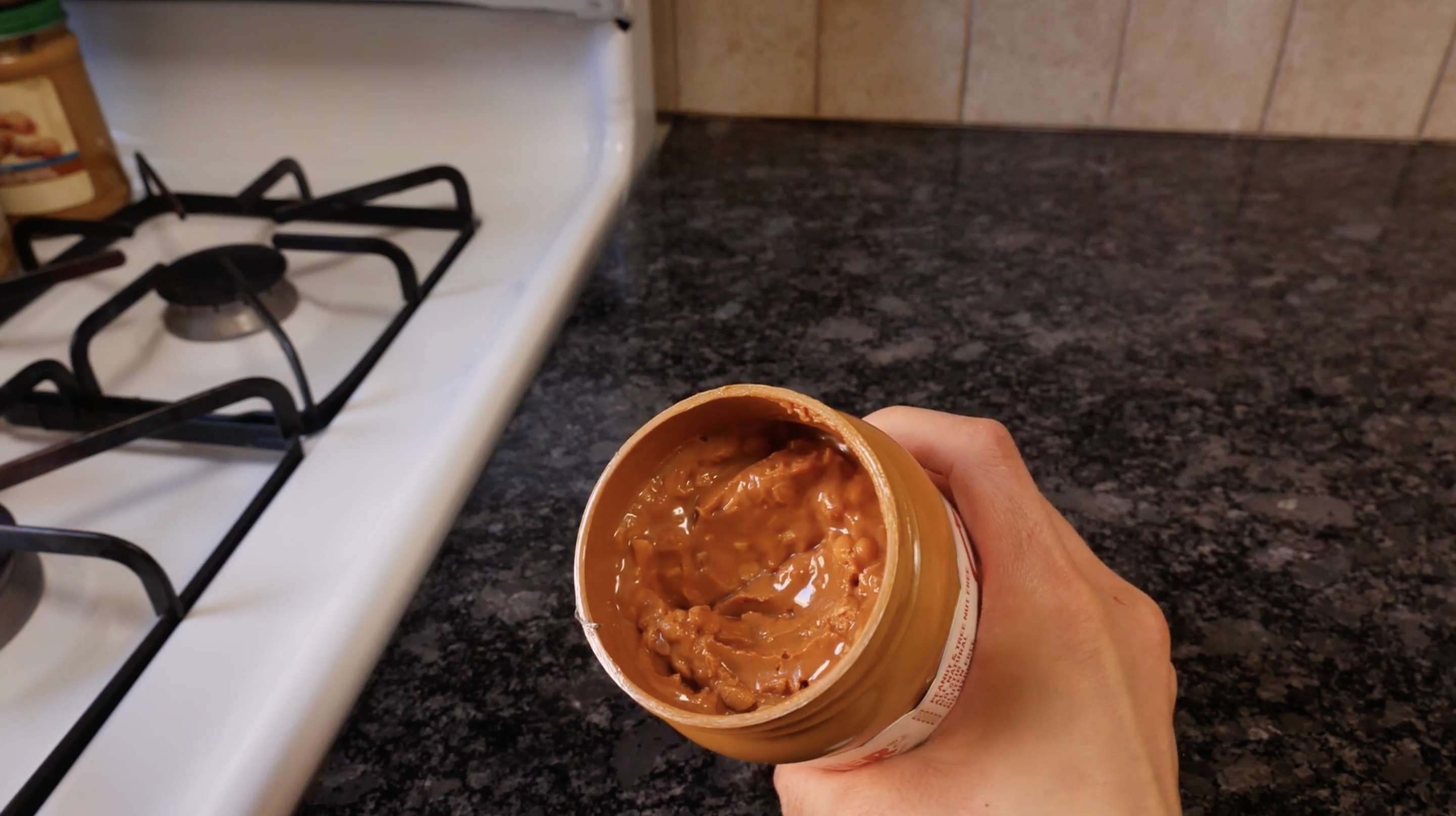 If you've ever had toasted soynuts and liked them, I think you'd enjoy this product. It's also a great alternative for people with peanut allergies who might want to have a somewhat uncanny facsimile of the real thing. (The jar also comes with hidden stickers behind the label so you can slap one on for your kid's school lunch, just in case your school prohibits peanut butter.)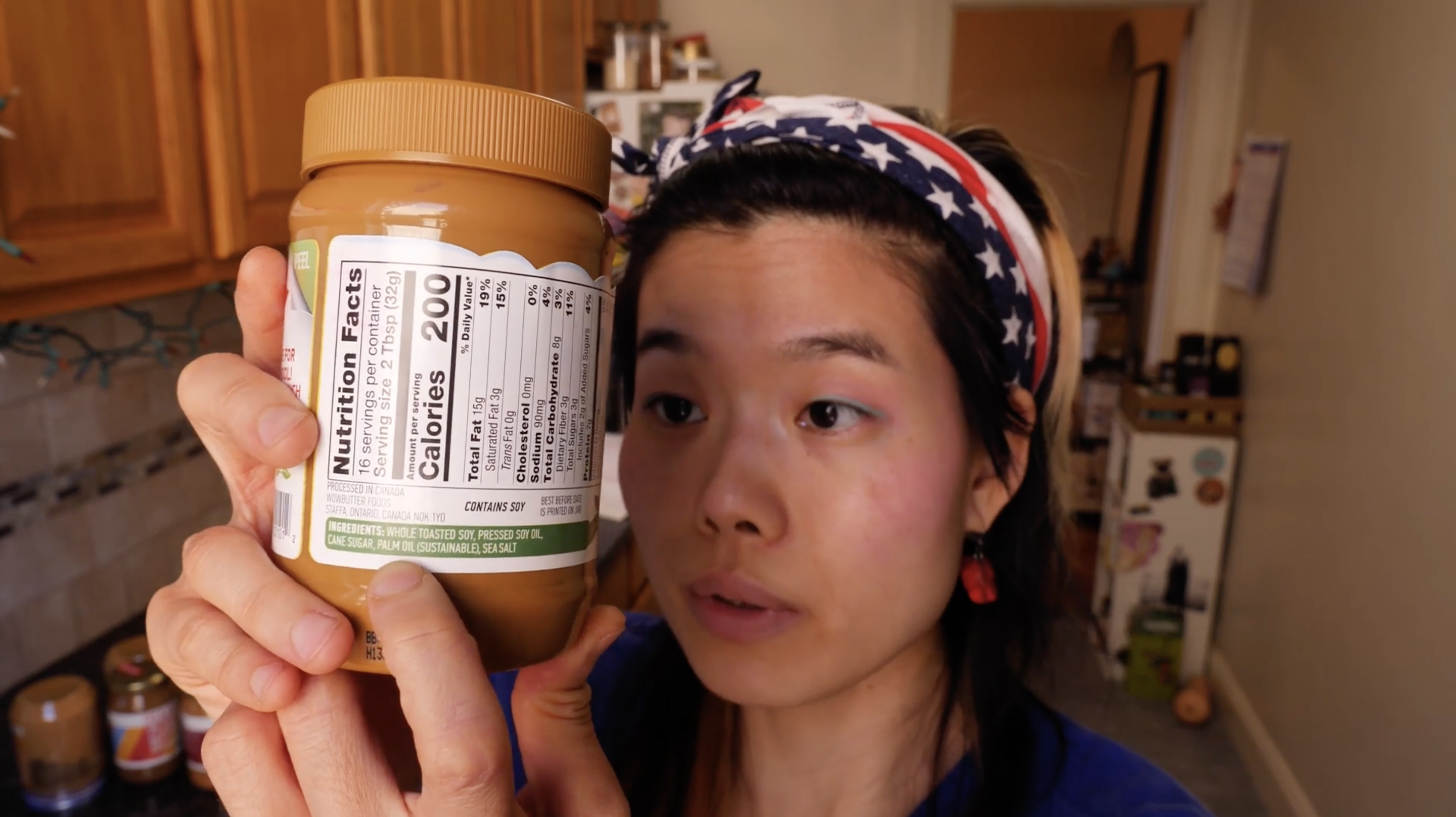 Made from whole toasted soy, pressed soy oil, cane sugar, palm oil (the label claims it's "sustainable"), and sea salt, it has the appeal of that classic peanut butter spread in terms of look, but there is an inherent added layer of grittiness and crunchiness due to soynuts not being as fatty and soft as roasted peanuts. If you're expecting peanut butter, this isn't it—but if you're expecting soy butter, it's a thumbs up from me!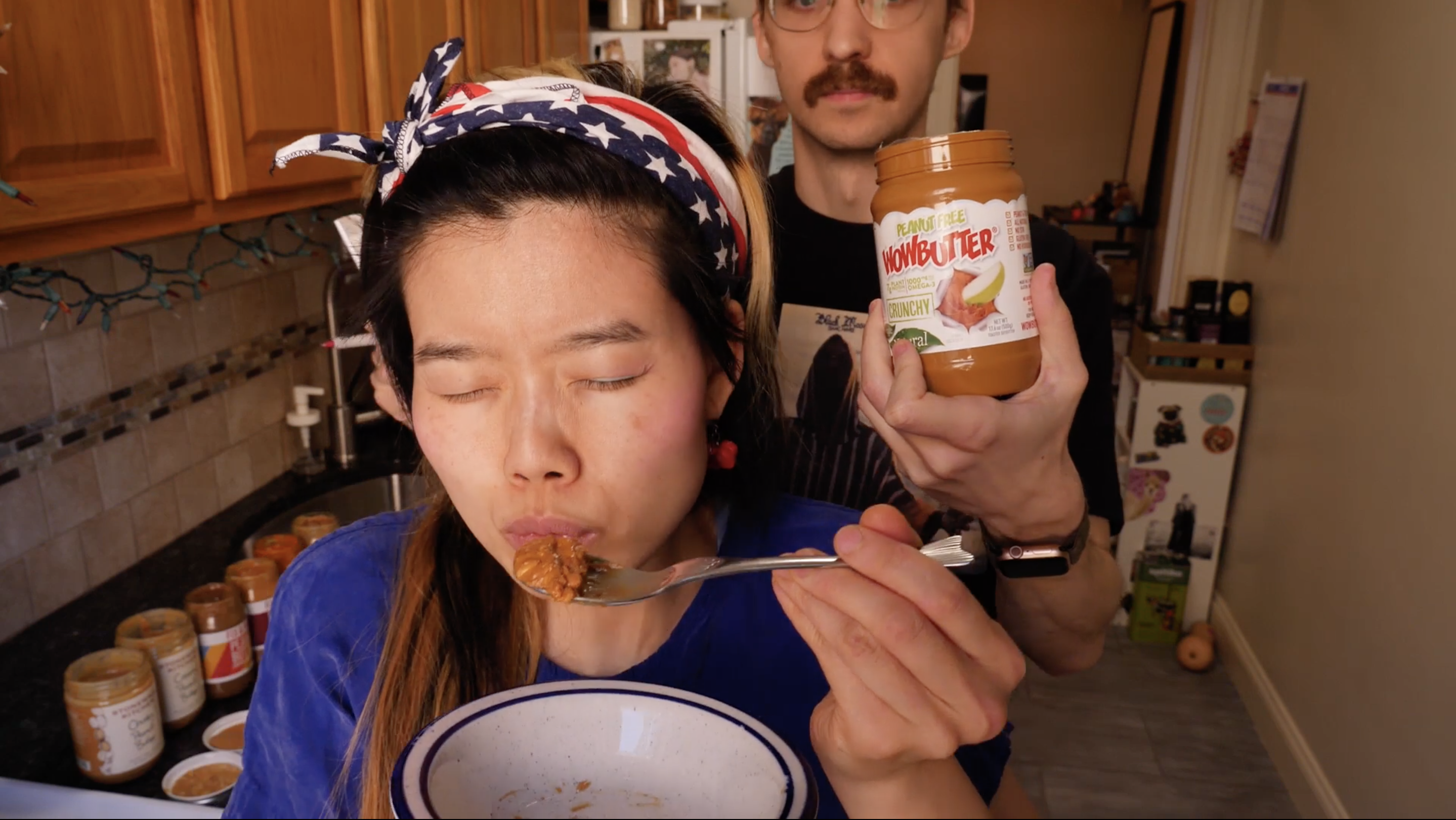 Source: Read Full Article