Total:

45 min

Active:

25 min
Ingredients
Directions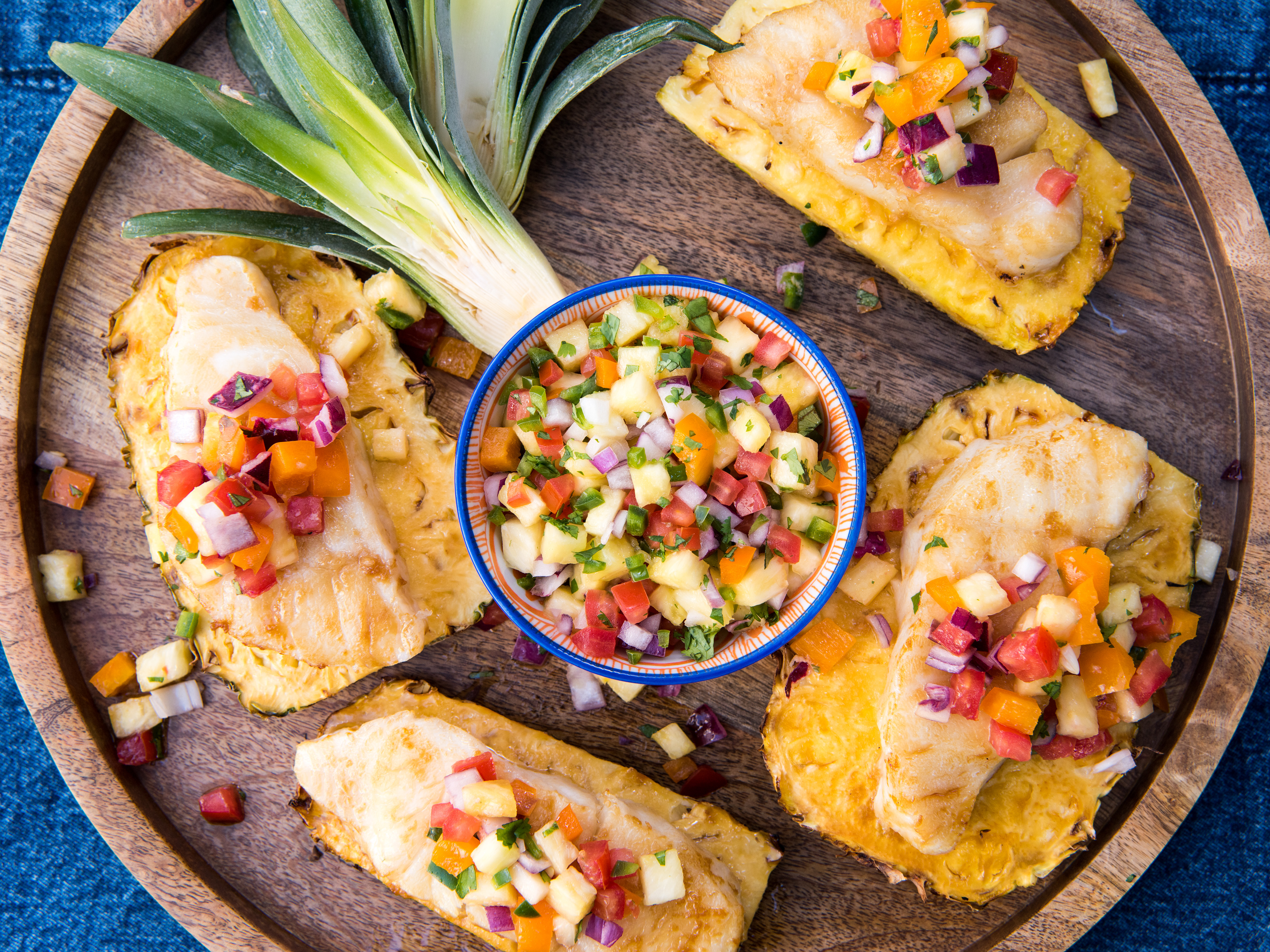 Prepare a grill for medium-high heat. Cut the top from the pineapple and discard. Cut the sides off to make 4 flat planks. Finely dice the pineapple flesh (discard the core) and put it in a medium bowl.
Finely grate the ginger and add half to the bowl with the pineapple; reserve the rest. Add the cilantro, oil, tomatoes, bell pepper, jalapeno, lime juice and onion to the diced pineapple. Season with 1/4 teaspoon salt, then toss well and refrigerate while you make the fish.
Stir the soy sauce and honey together with the remaining ginger in a small bowl. Brush the fish with oil and sprinkle lightly with salt. Brush the tops (the flesh side) of the pineapple planks with some of the soy sauce mixture and place the fish fillets on top of the planks. Brush the remaining soy sauce mixture on the tops of the fillets, folding the thinner part of the fillets under if needed to fit on the plank.
Place the pineapple planks on the grill, cover and cook until the fish is just cooked through, 15 to 20 minutes. Serve the fish on the planks topped with some of the salsa. Serve the remaining salsa on the side or reserve to serve with chips. 
Source: Read Full Article