Total:

30 min

Active:

30 min
Ingredients
Directions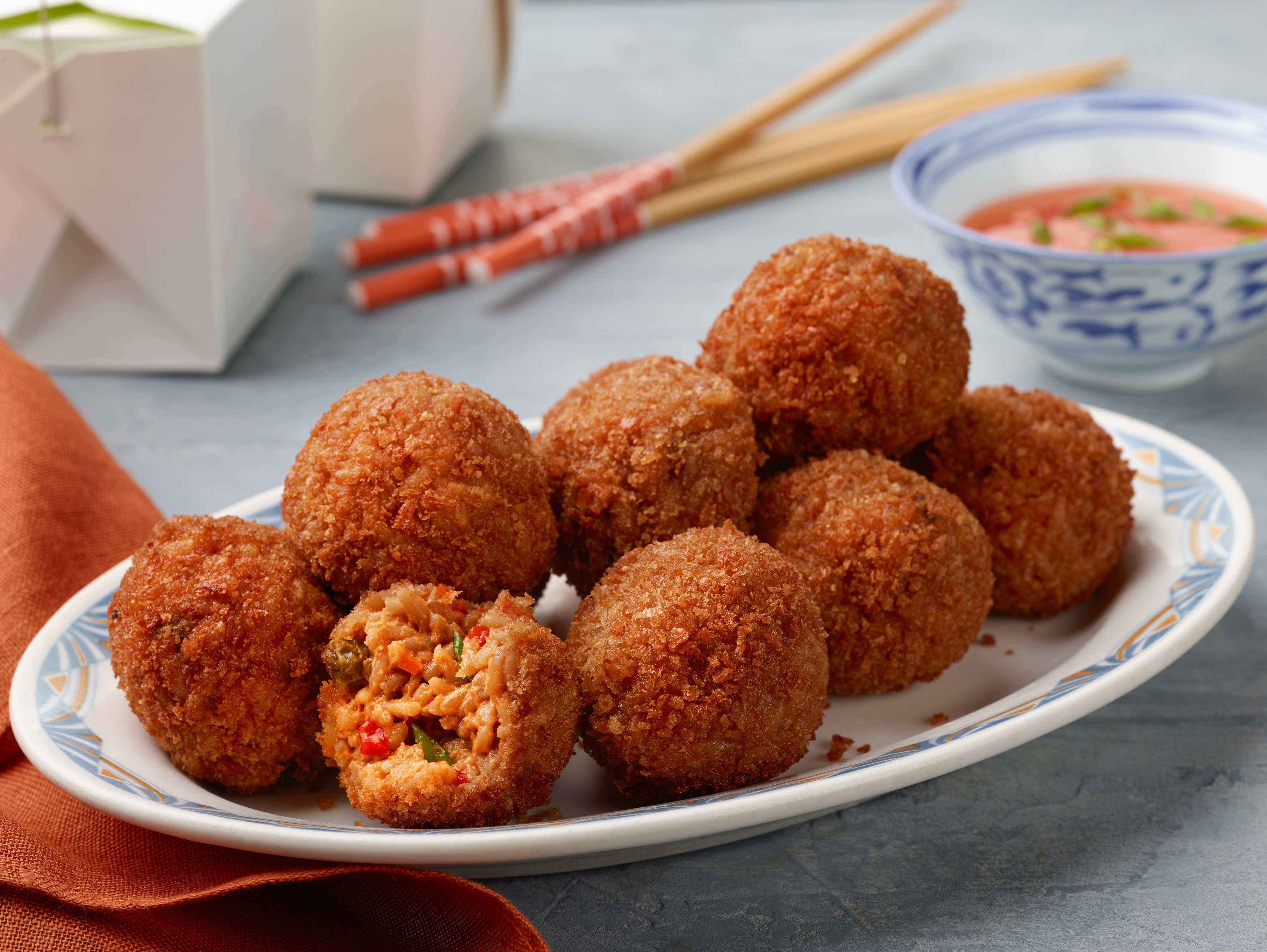 Special equipment:
Fill a large pot halfway with oil and attach a deep-fry thermometer to the side. Heat over medium high to 350 degrees F. Line a plate with paper towels.
Mix the panko and 1/4 teaspoon salt in a small bowl.  
Mix together the fried rice, flour, chile sauce, soy sauce and egg in a large bowl until creamy and very well combined. With damp hands, form the mixture into eight 1 1/2-inch balls.
Roll each ball in the panko mixture and transfer to a plate. Working in batches, carefully fry the balls until golden brown and crispy, about 5 minutes. Remove with a slotted spoon to the prepared plate to drain. Sprinkle with salt and serve with duck sauce for dipping, if desired.
Source: Read Full Article