Total:

40 min

Active:

30 min
Ingredients
Directions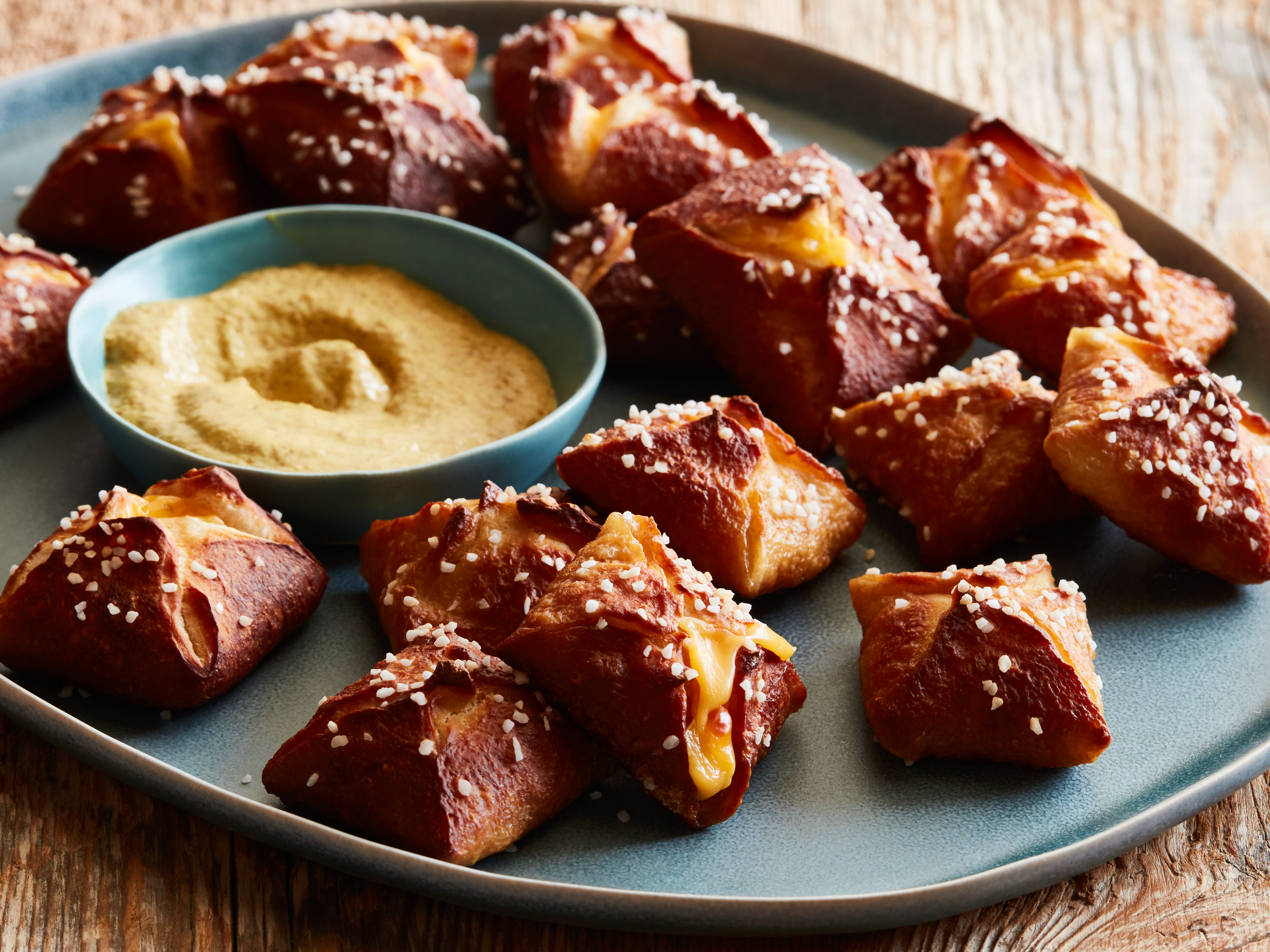 Position an oven rack to the top third position and preheat to 450 degrees F. Coat a baking sheet with nonstick cooking spray.
Press and stretch the dough into an 11-by-16-inch rectangle. Cut the rectangle into twenty-four 2 1/2-inch squares. 
Put a piece of cheese in the center of a square. Pinch two opposing corners of the dough together over the cheese. Do the same with the other two corners to create a bundle. Pinch the folded sides together to secure the cheese. Repeat with the remaining dough and cheese.  
Heat 6 cups water in a medium saucepan and over high heat. Whisk in the baking soda and bring to a boil. Working in batches, boil the dumplings 30 seconds. Transfer them to the prepared baking sheet seam-side up and quickly sprinkle with salt. 
Bake the dumplings, rotating halfway through, until dark brown, about 10 minutes. Serve with spicy mustard.
Source: Read Full Article