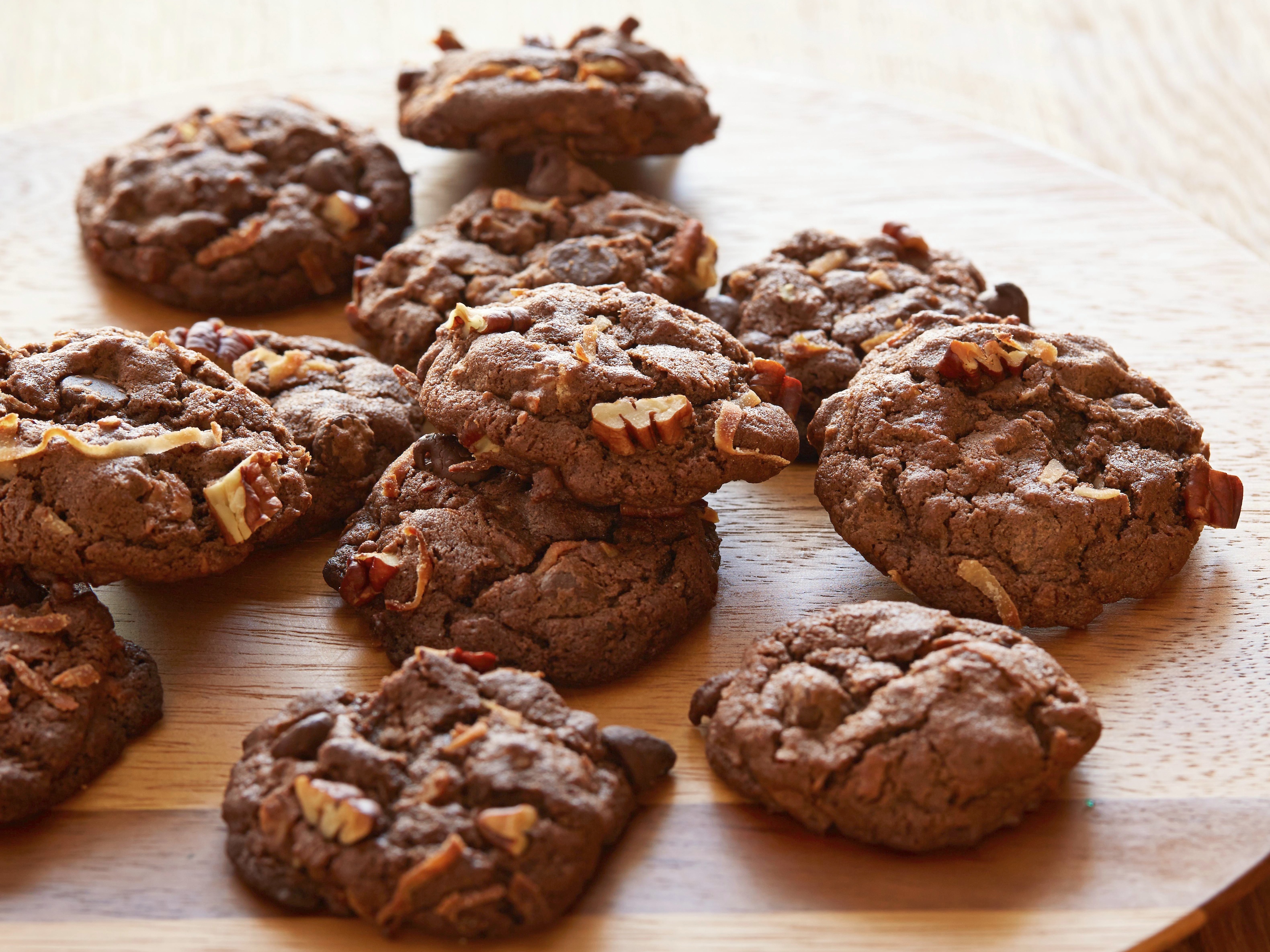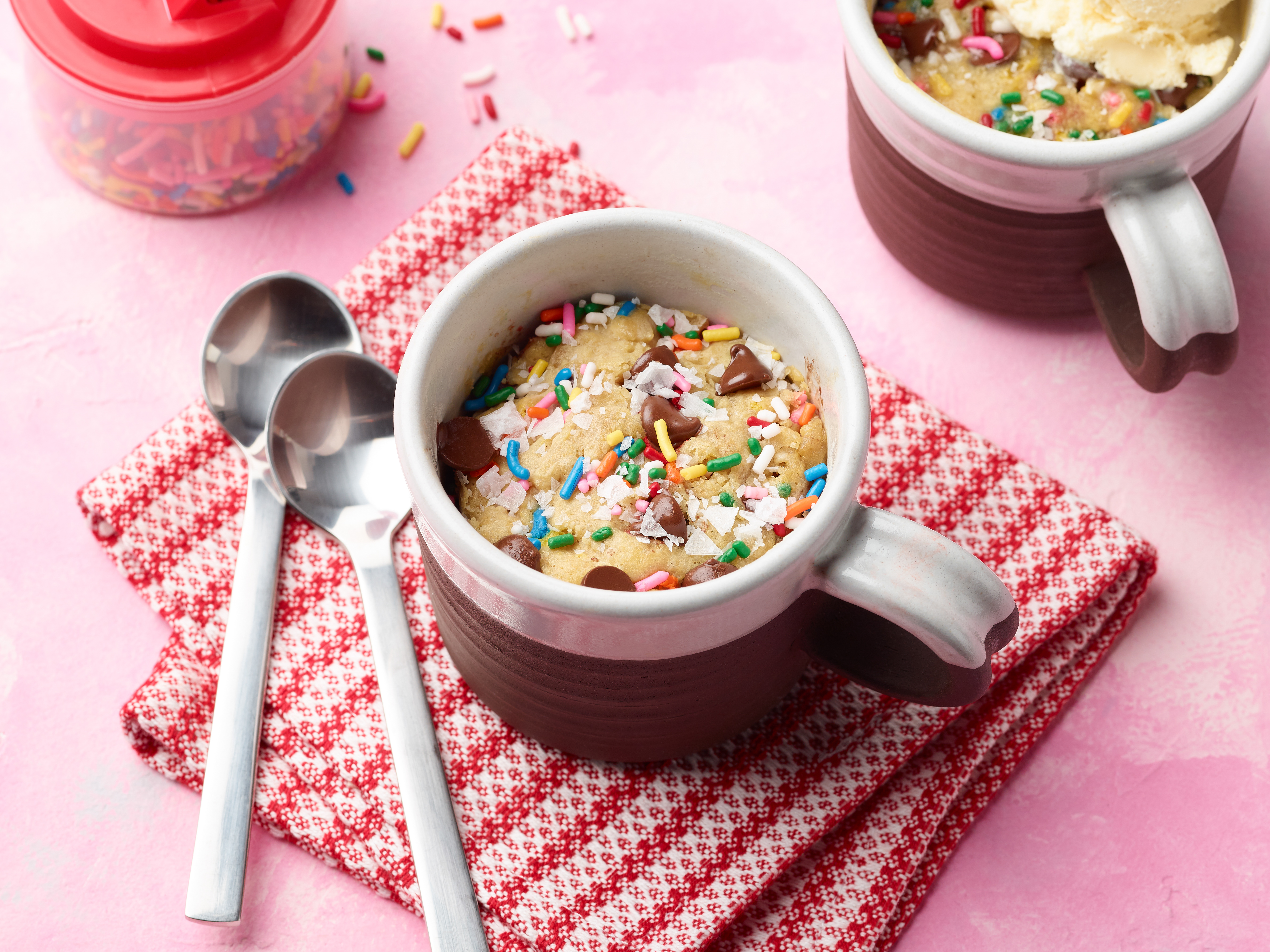 Photo By: Renee Comet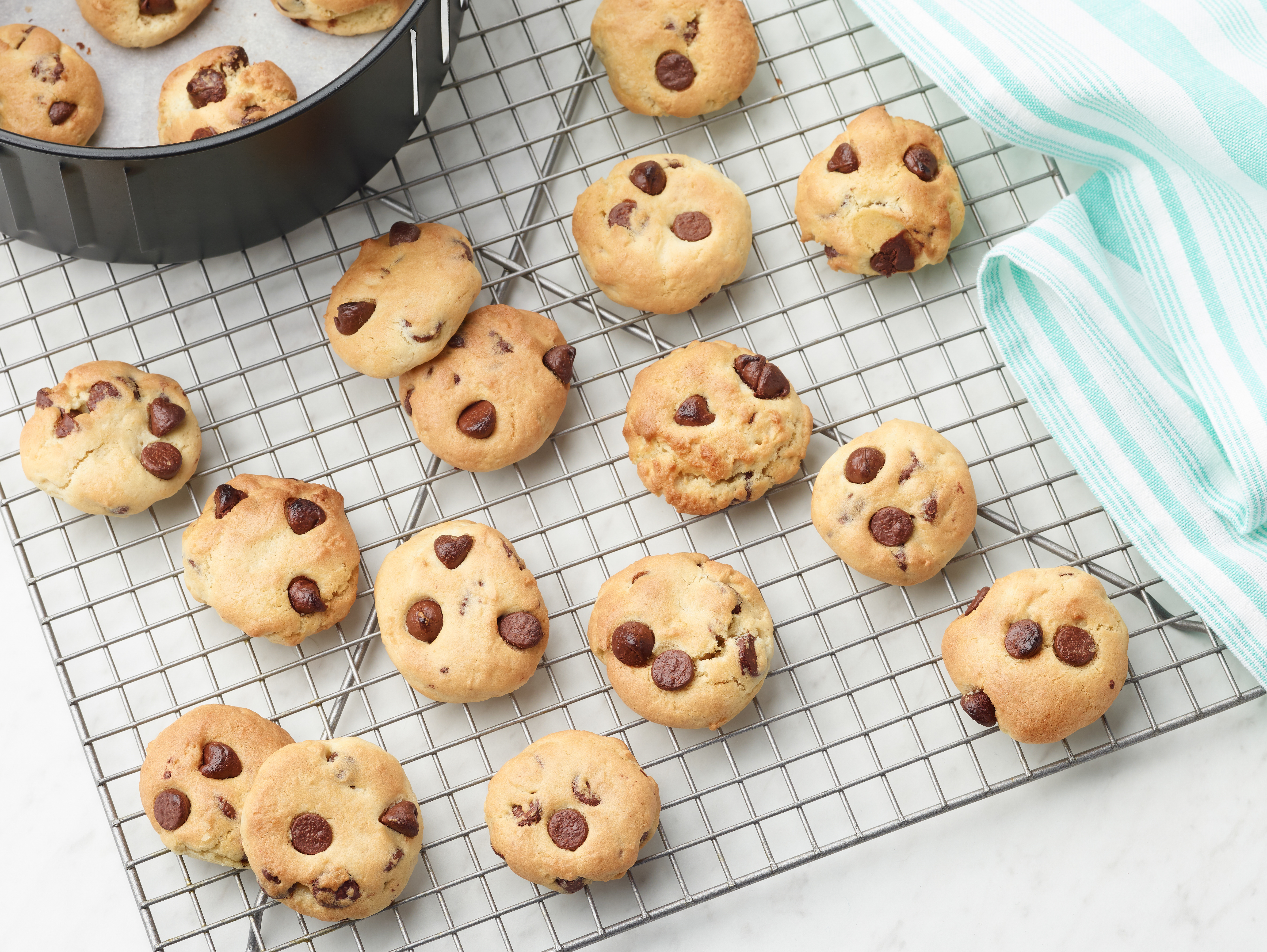 Photo By: Renee Comet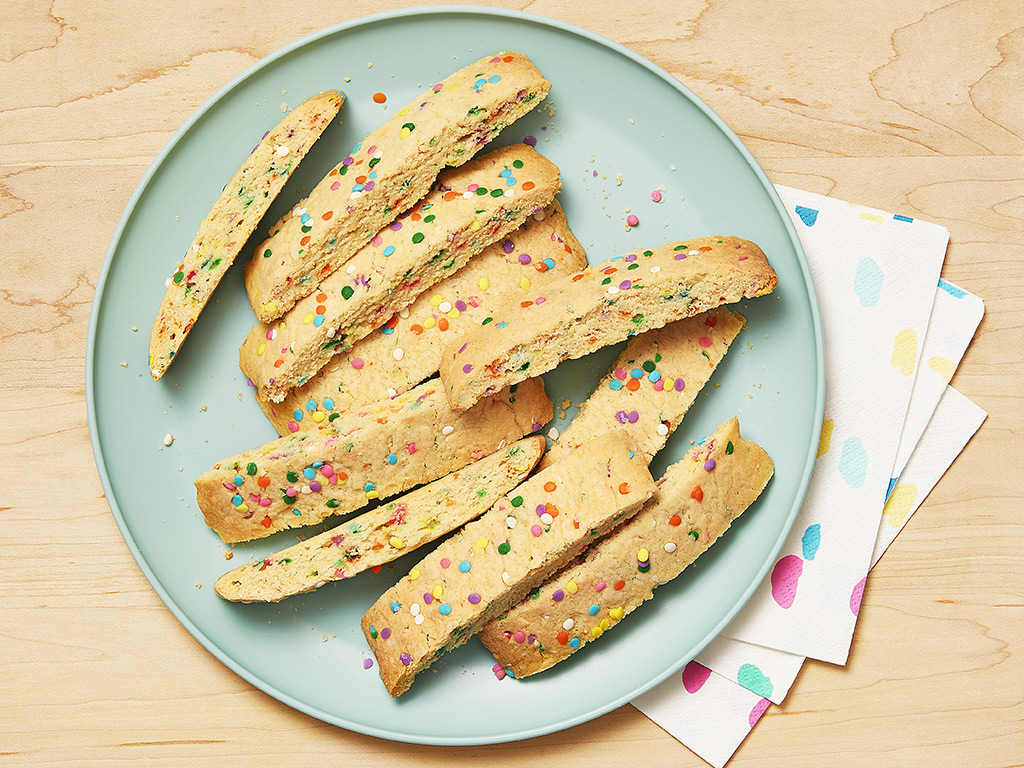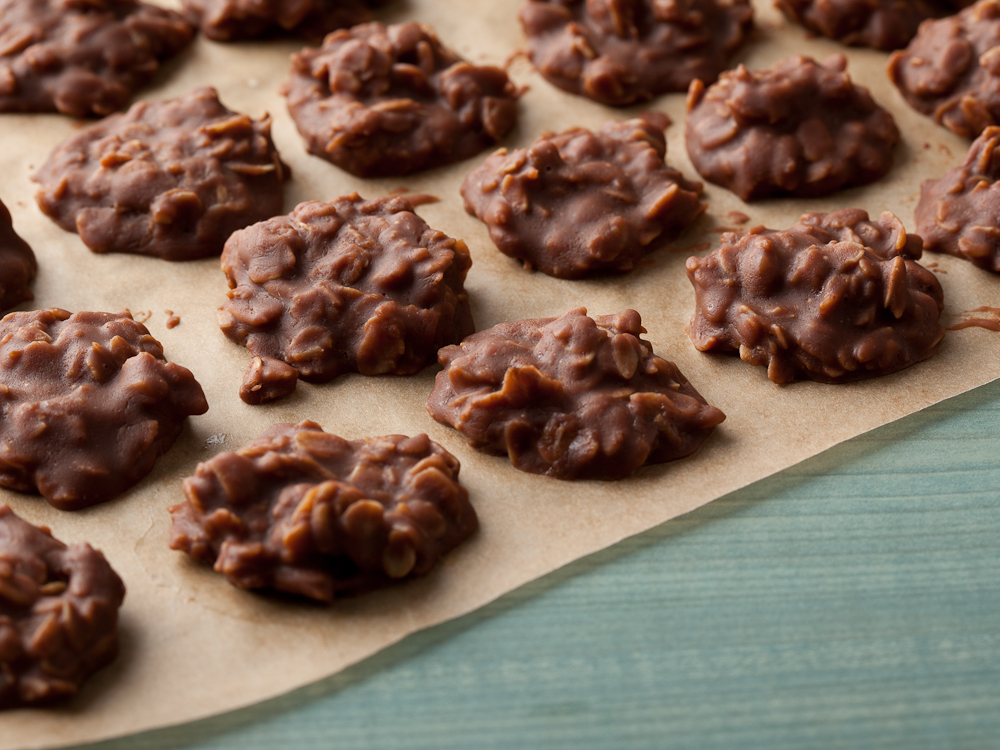 Photo By: Tara Donne©Tara Donne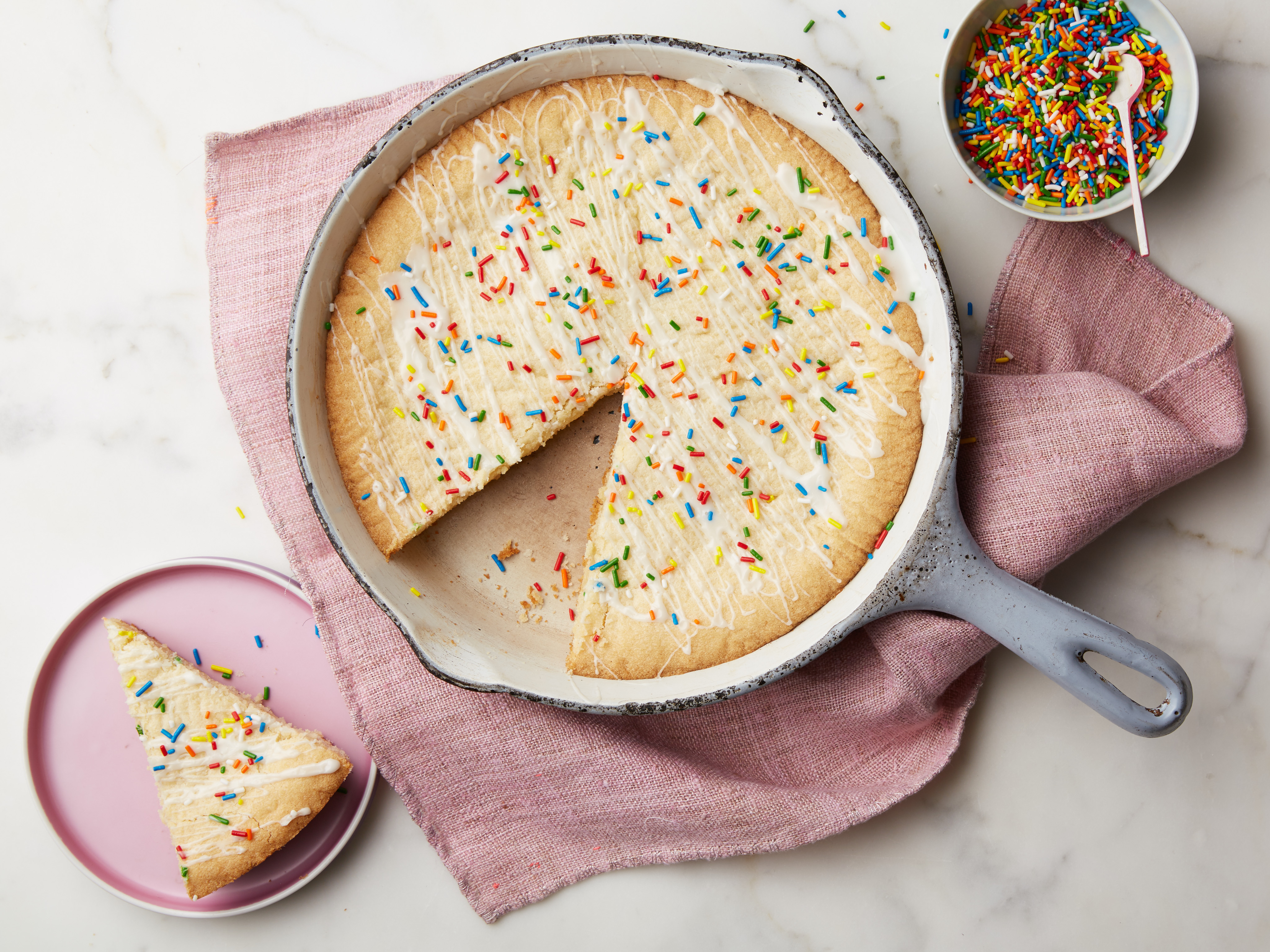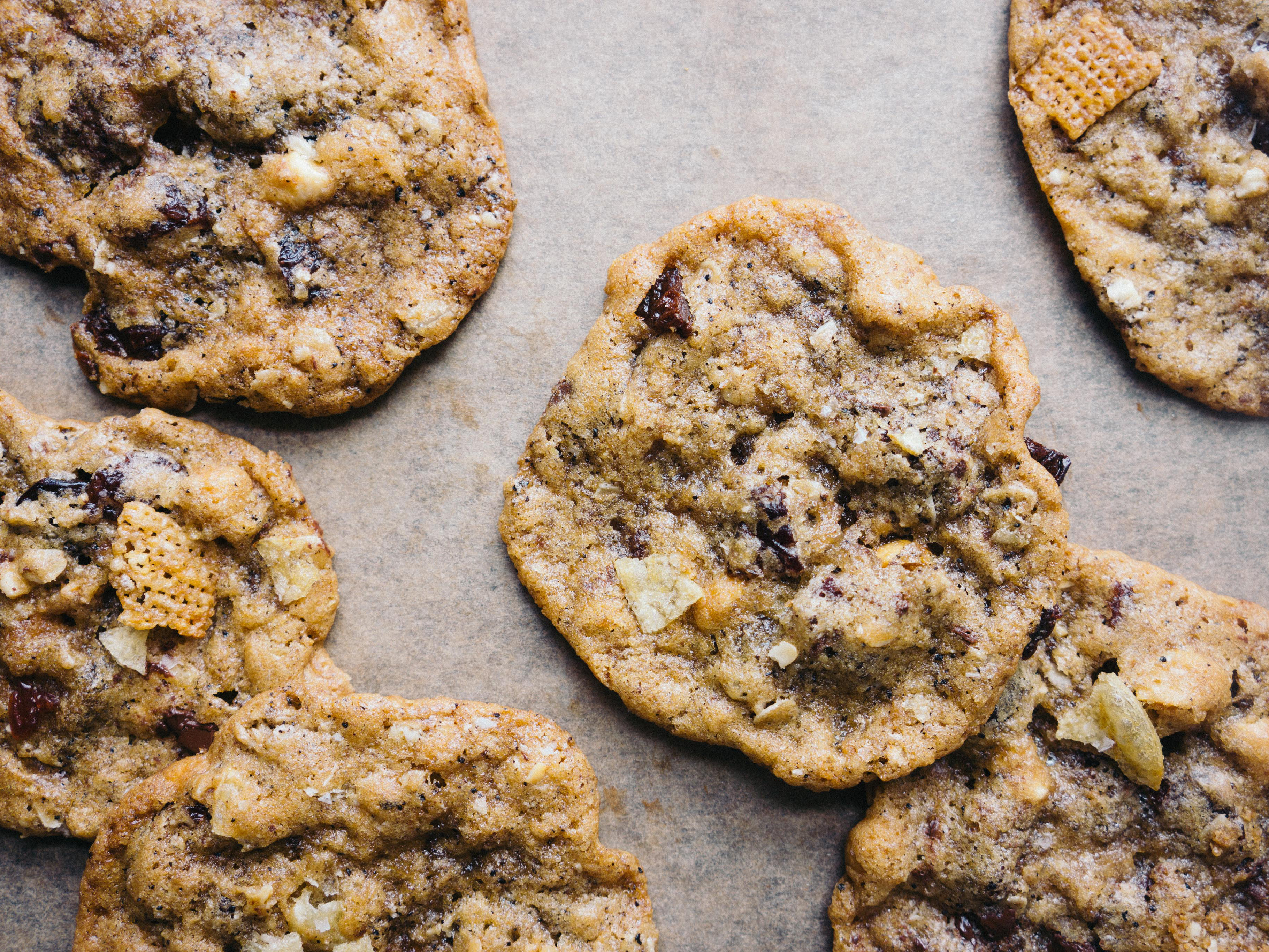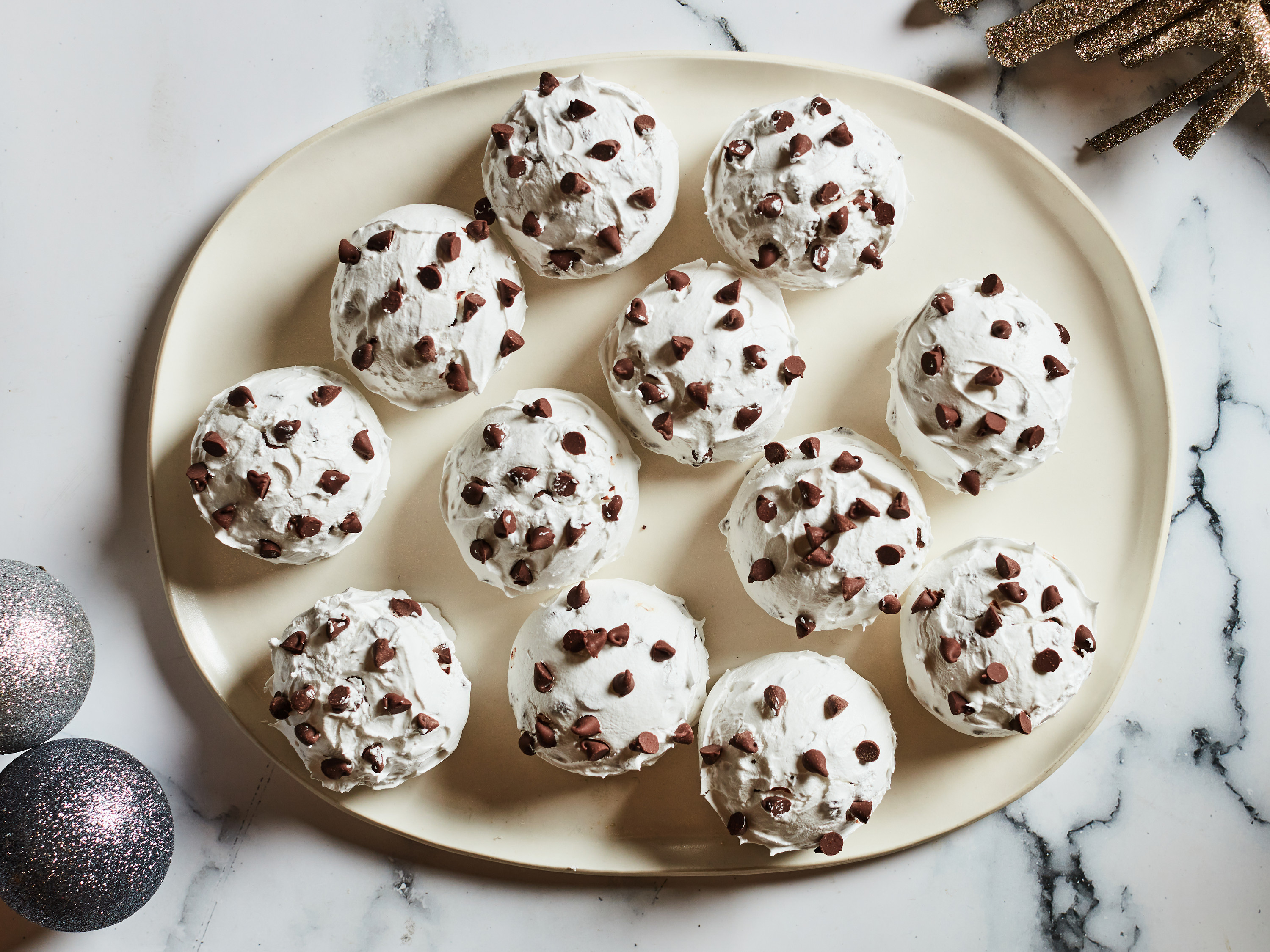 Photo By: Matt Armendariz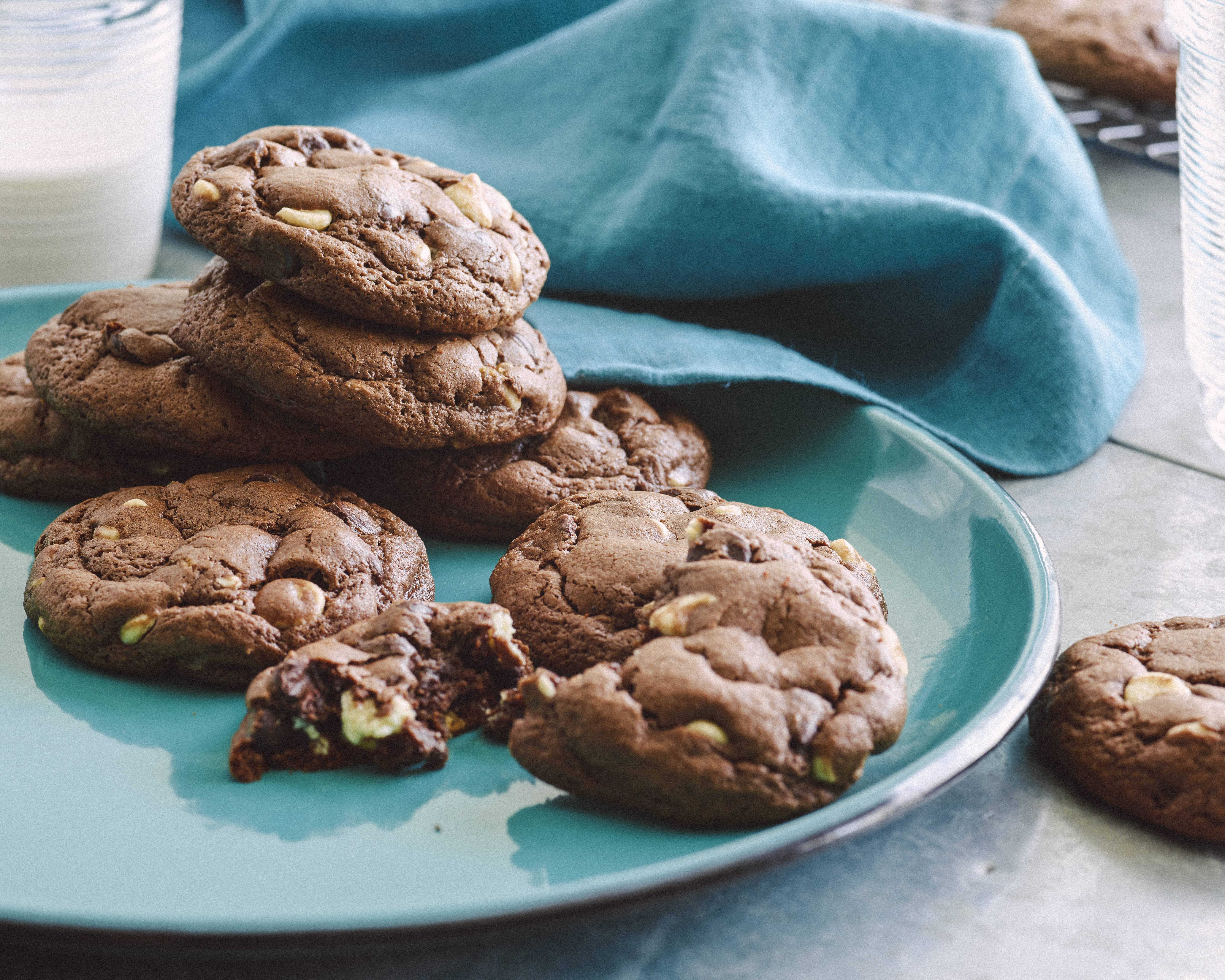 Photo By: Matt Armendariz©2014, Television Food Network, G.P. All Rights Reserved
Photo By: Renee Comet©© 2016, Television Food Network, G.P. All Rights Reserved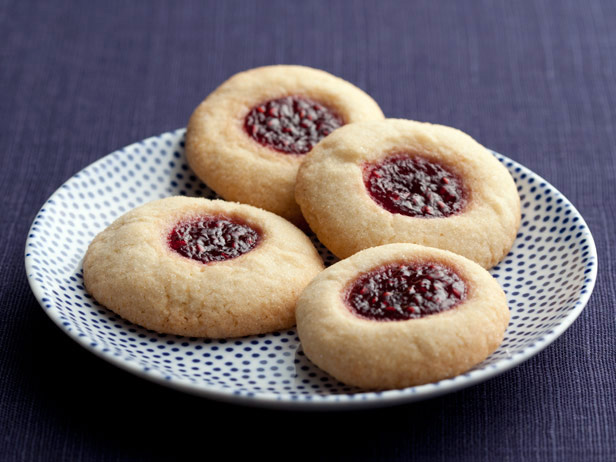 Photo By: Tara Donne©Tara Donne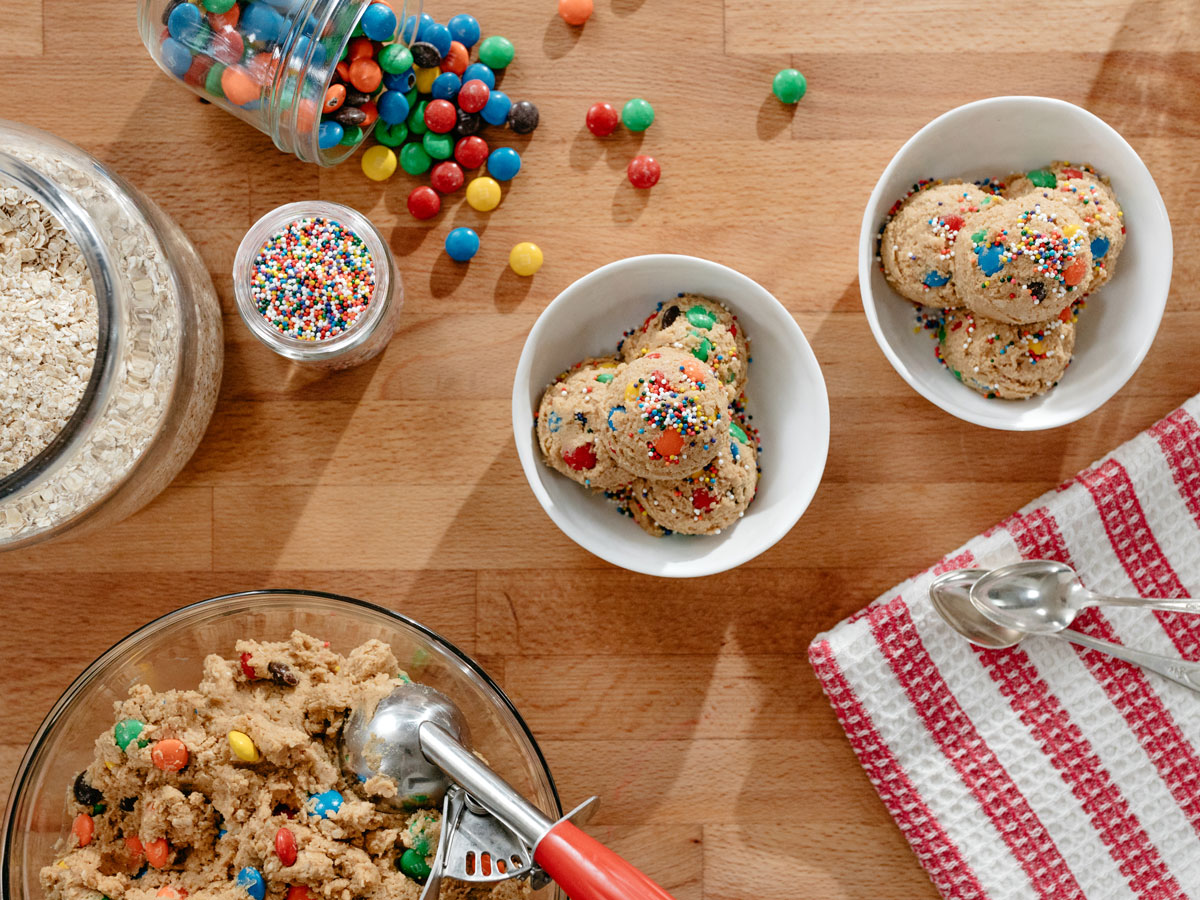 Photo By: Chantell Quernemoen | Brett Quernemoen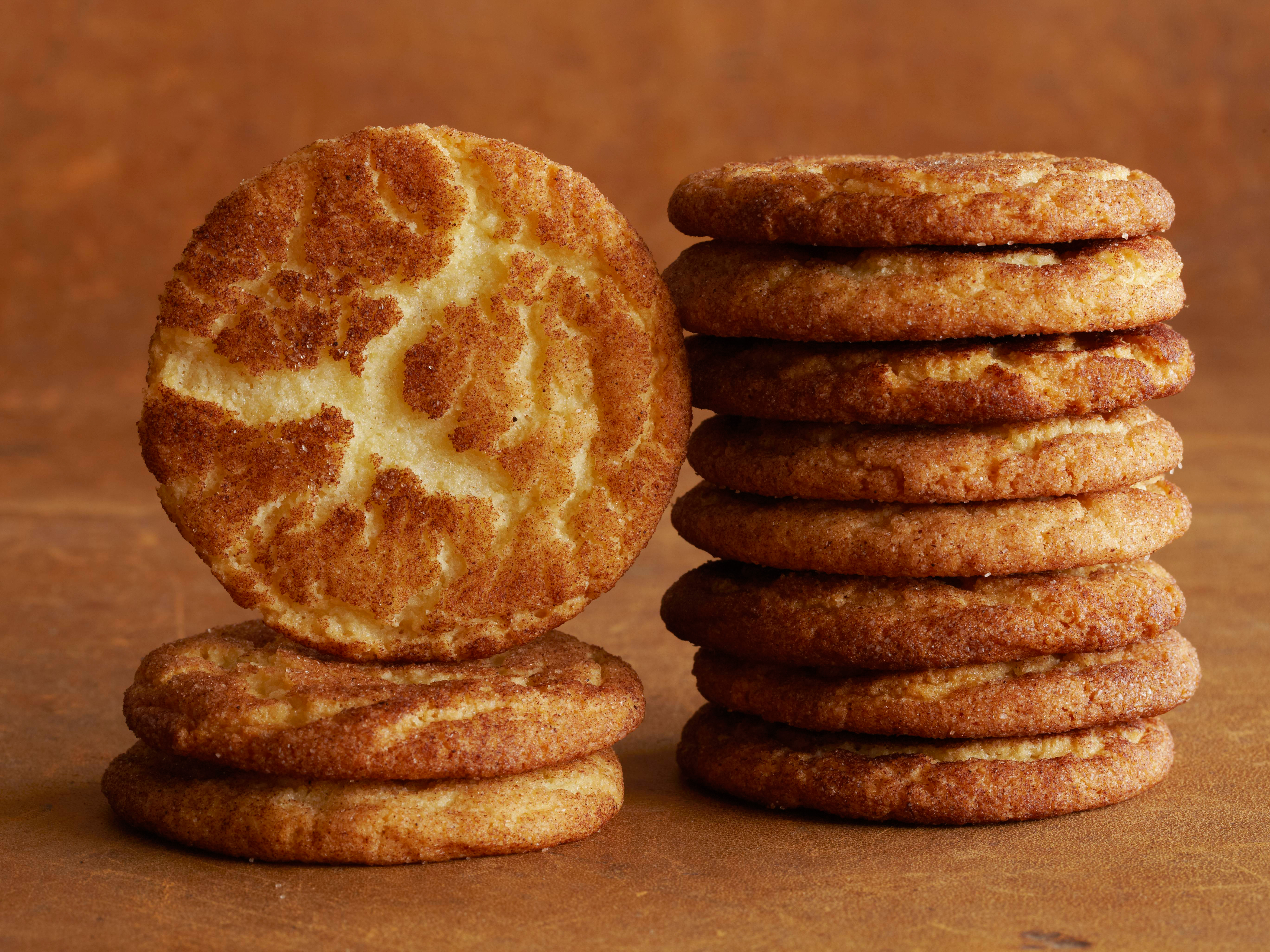 Photo By: Matt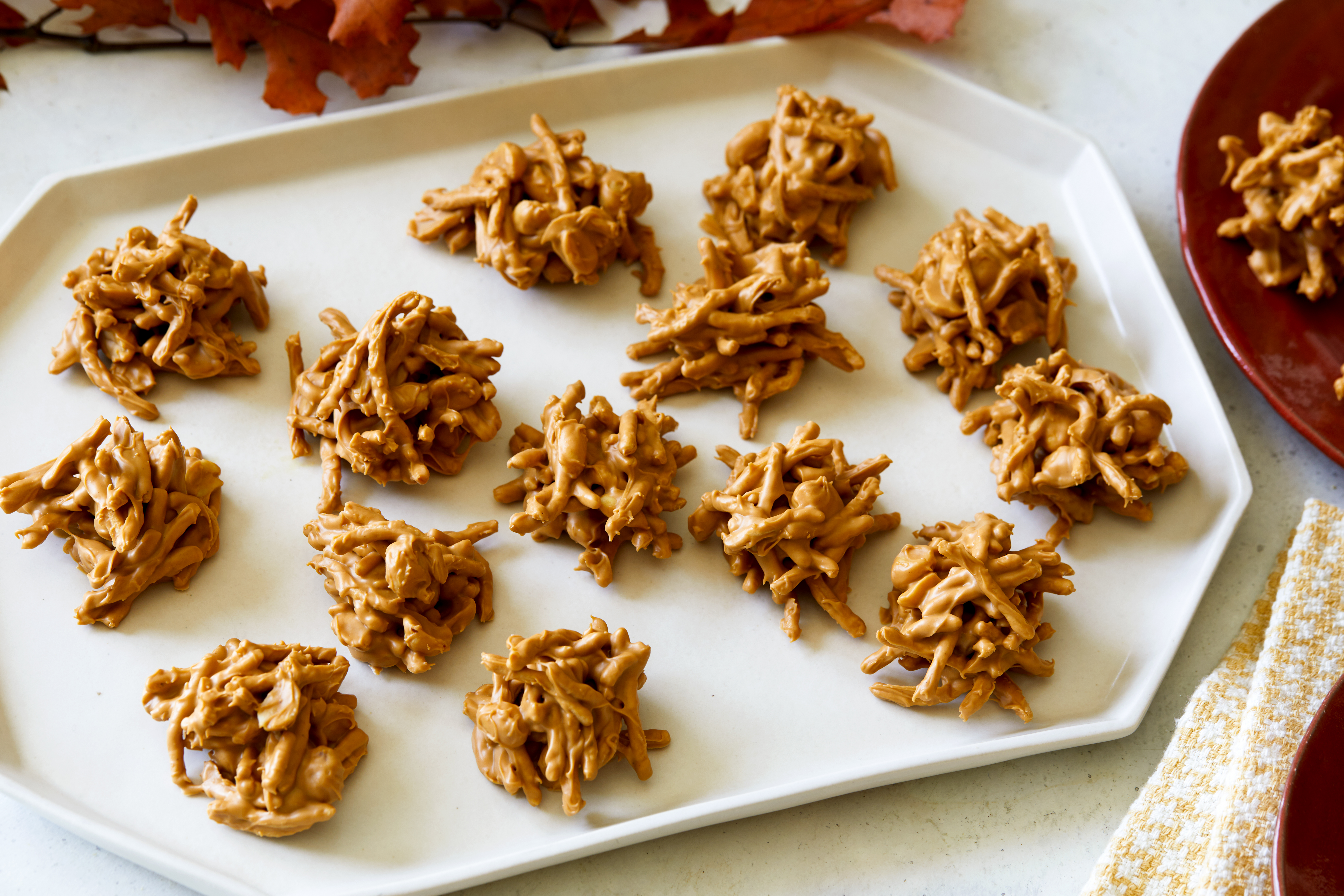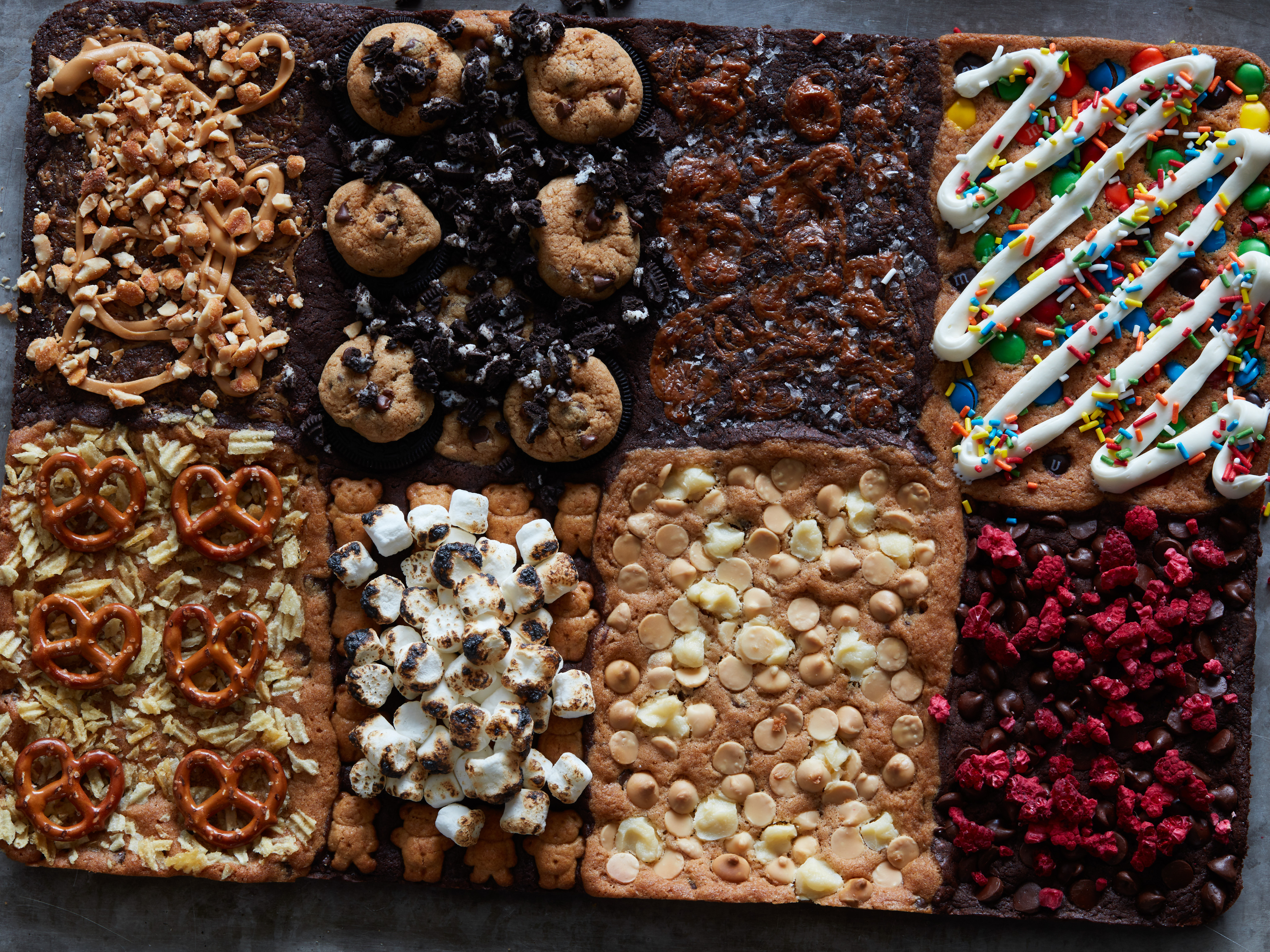 Photo By: Matt Armendariz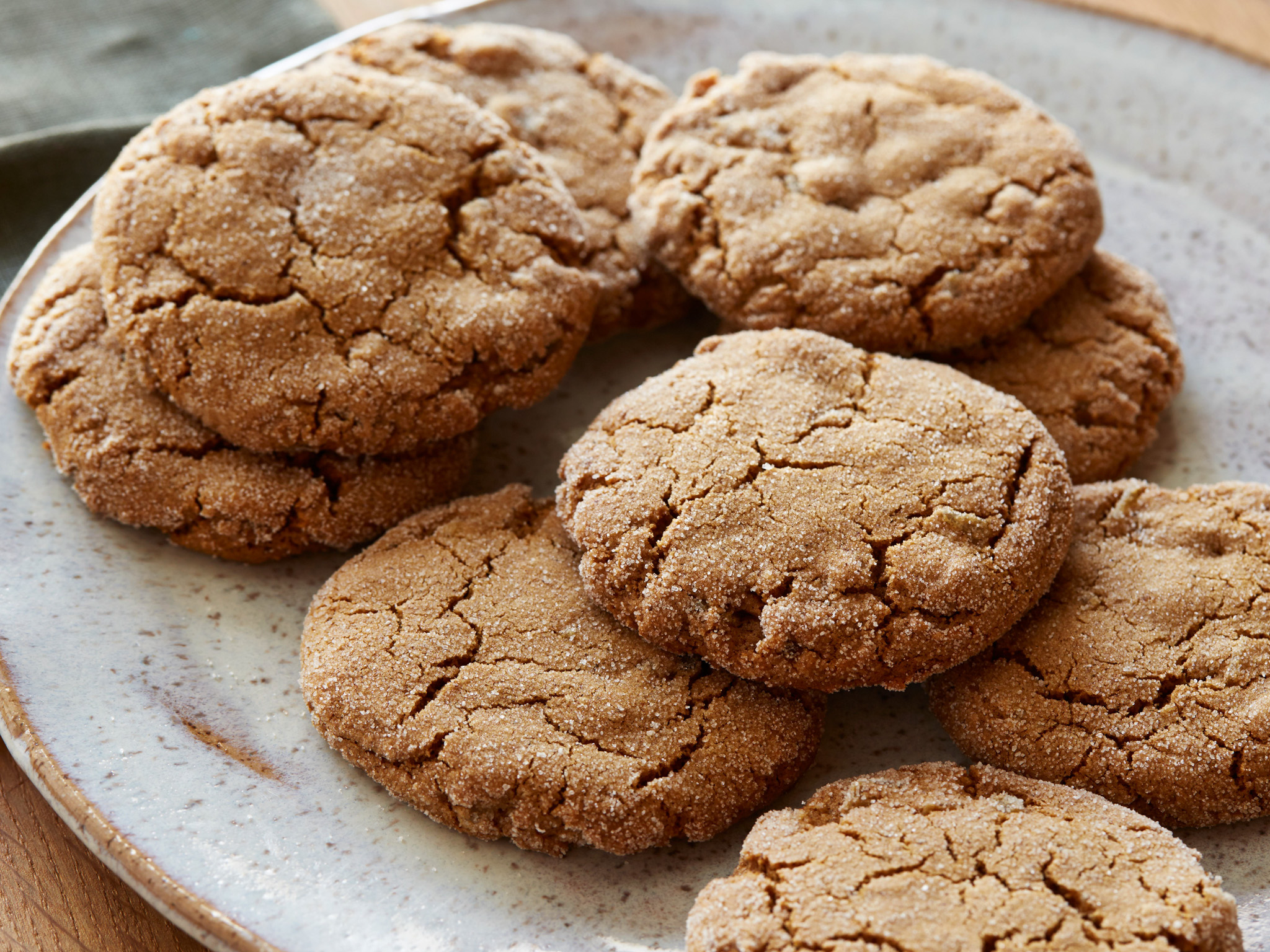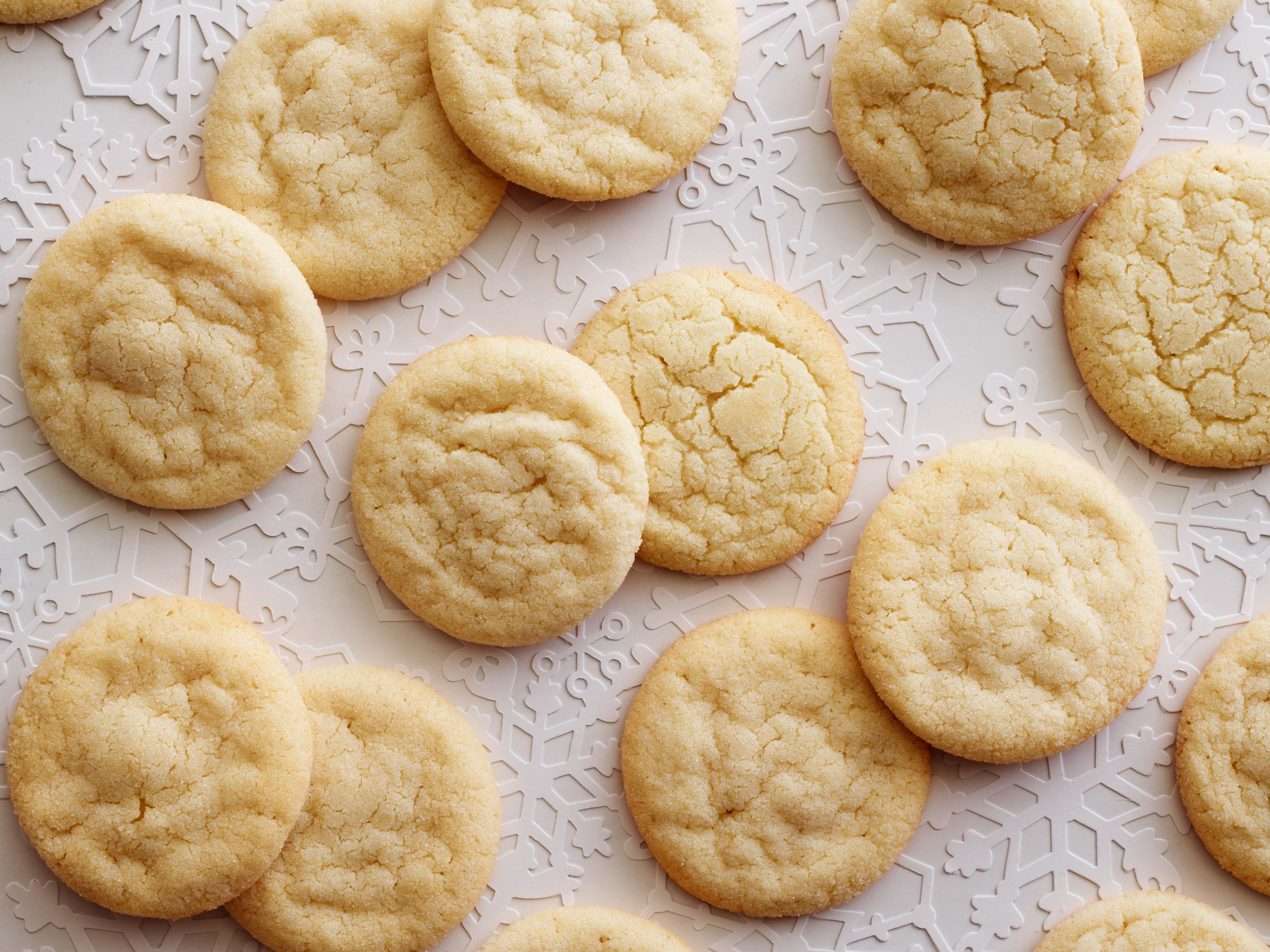 Photo By: Matt Armendariz©2014, Television Food Network, G.P. All Rights Reserved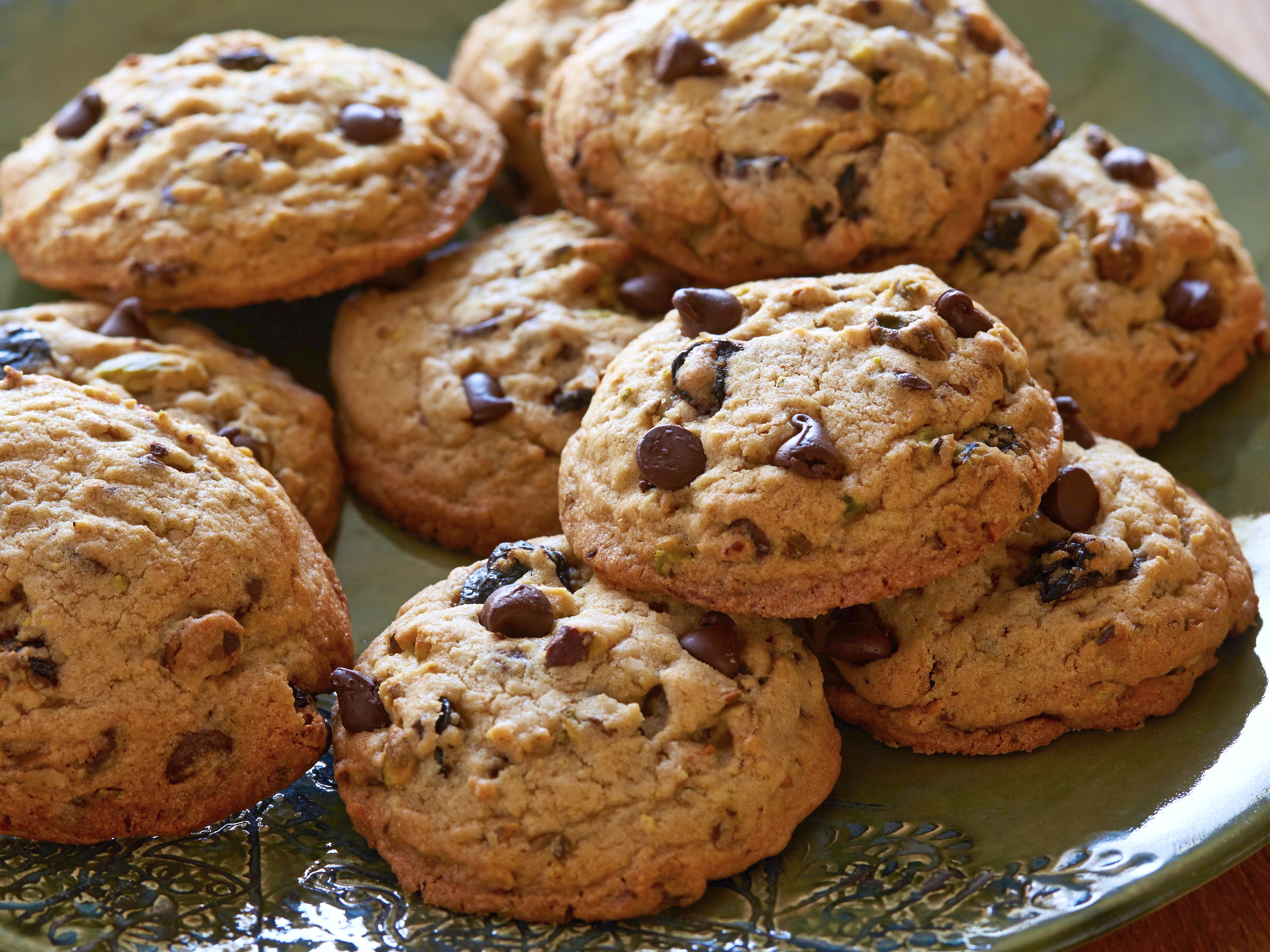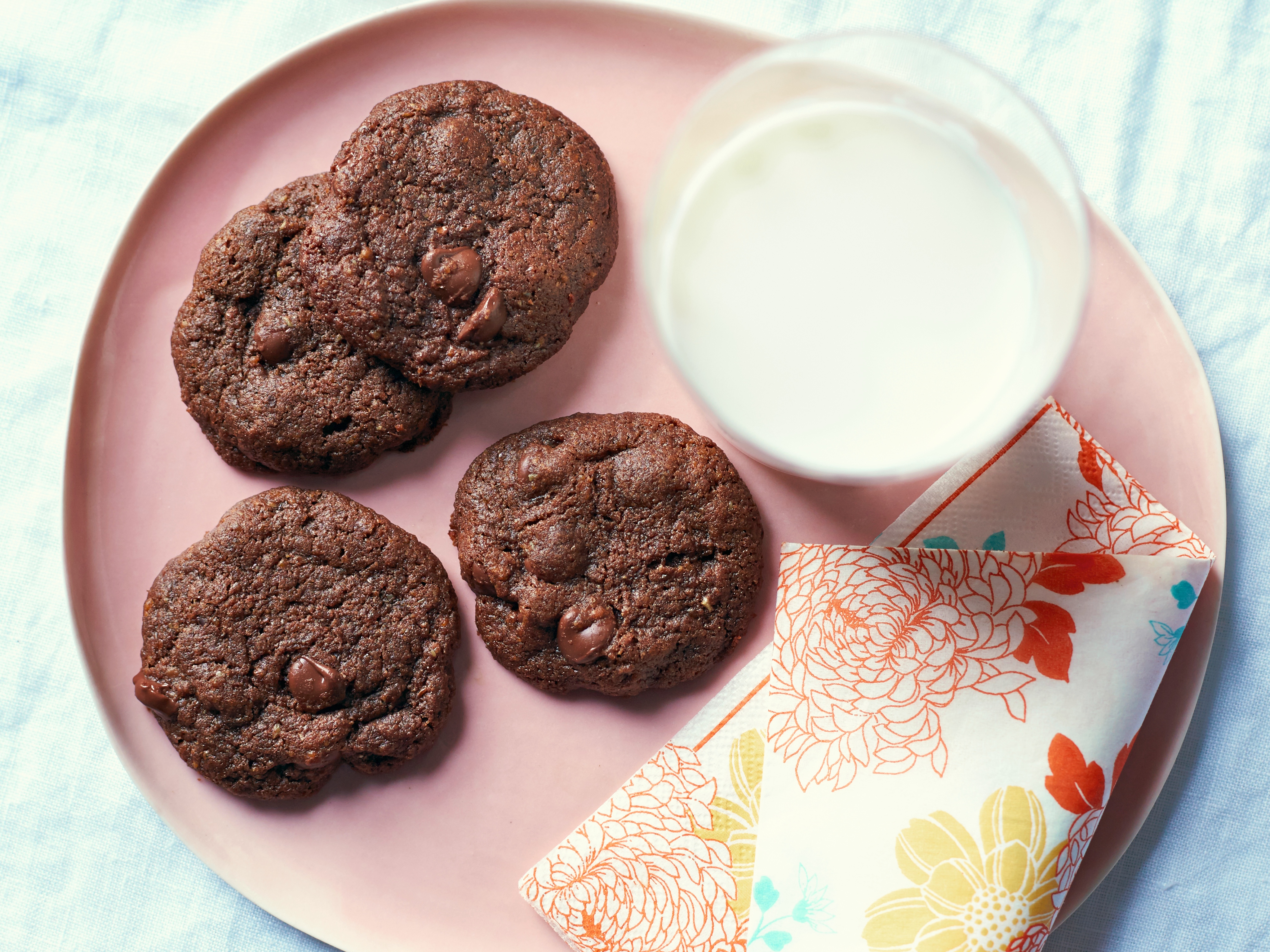 Photo By: Stephen Johnson©2014, Television Food Network, G.P. All rights Reserved
Photo By: Matt Armendariz©2014, Television Food Network, G.P. All Rights Reserved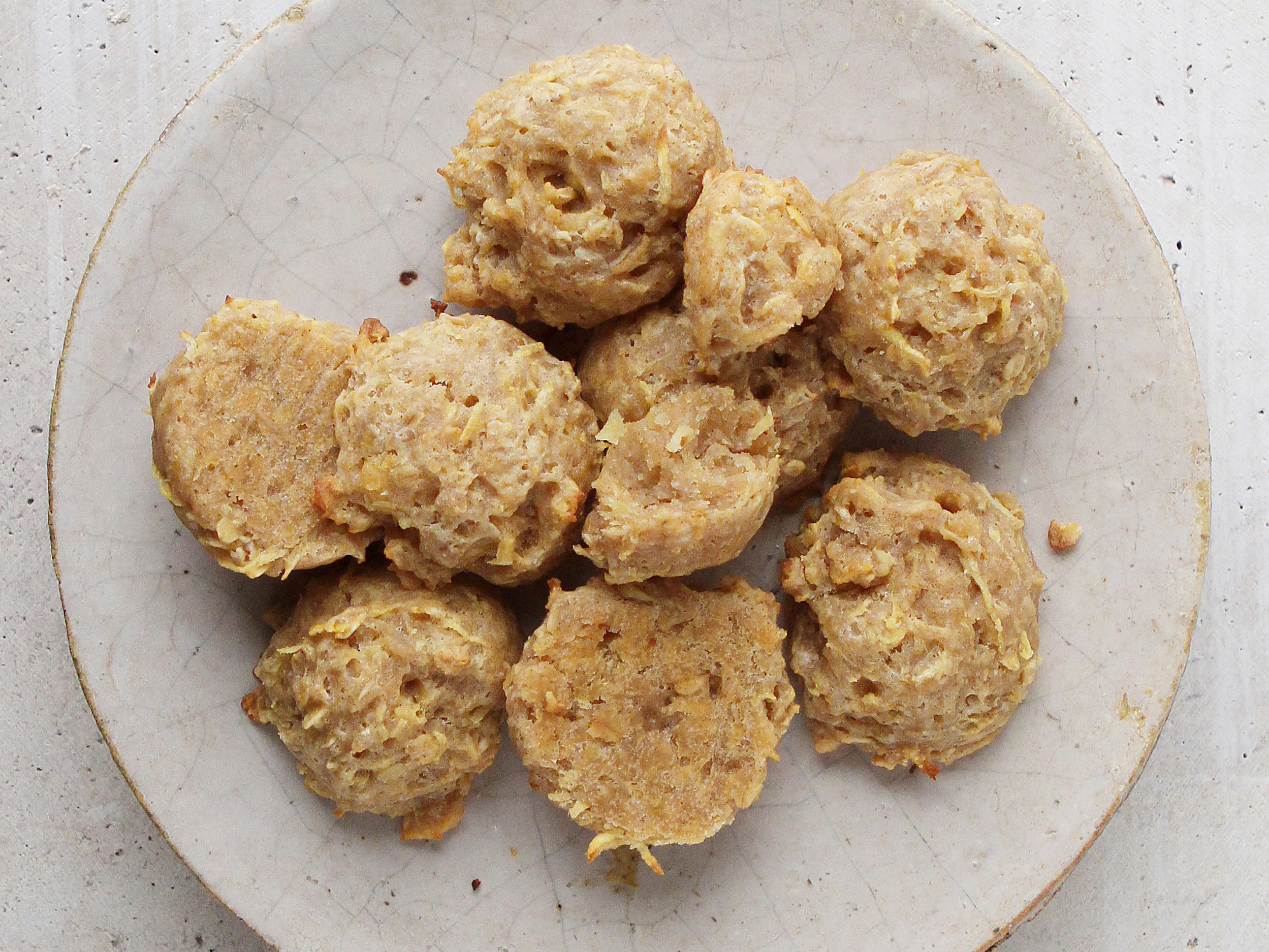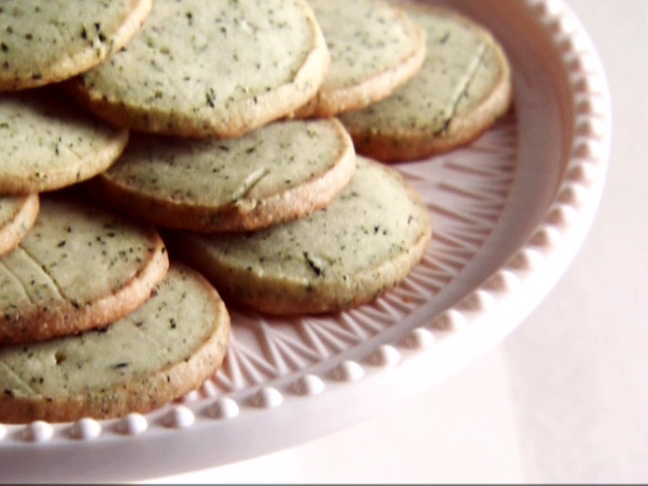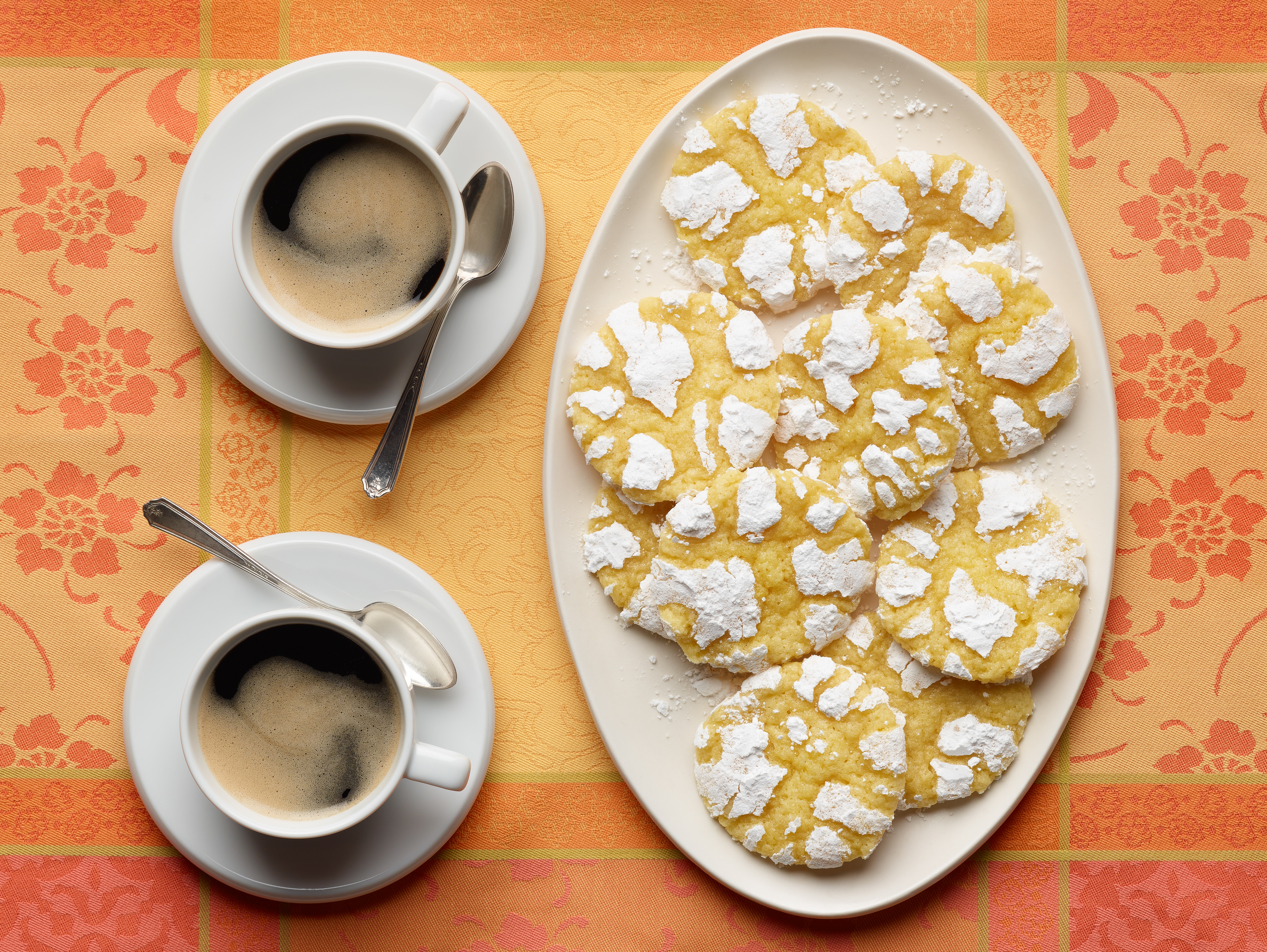 Photo By: Renee Comet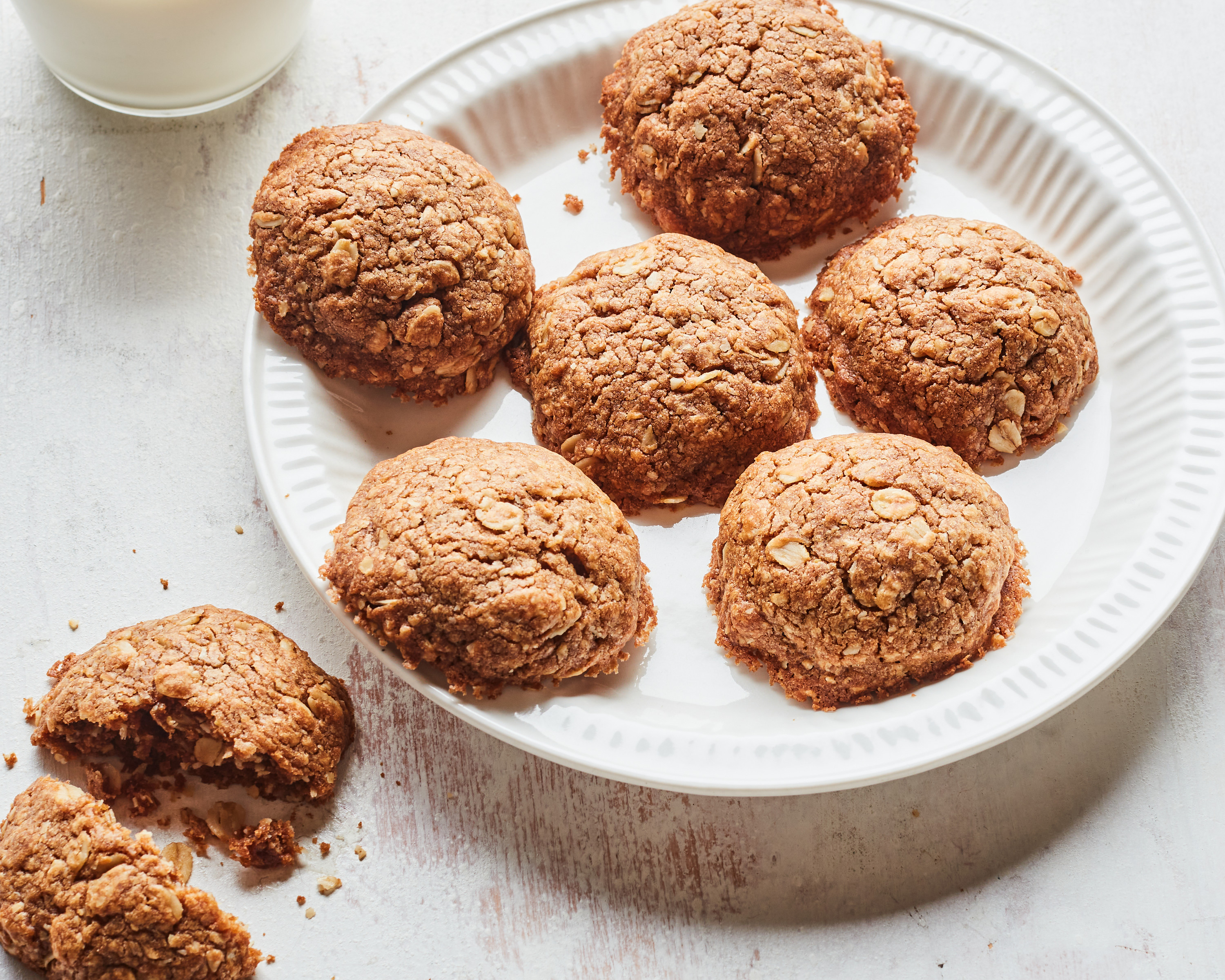 Photo By: Matt
Something for Everyone
Whether you seek something gooey, chewy, ultra-chocolatey, loaded with fun sprinkles, or just want to eat straight-up cookie dough, these easy recipes are the solution whenever the dessert craving hits. You'll find creative ideas (mug cookie, anyone?) as well as plenty of the classics — chocolate chip cookies included — all of them so tempting you'll be running to the kitchen to preheat the oven.Best of all, none of these recipes are difficult to make. Some are no-bake, some come together with limited ingredients or equipment and others are simply un-fussy. No matter what kind of baker you are, there's something in this roundup for you! Craving a full-on chocolate overload, packed with cocoa powder and semisweet chips? Try Sunny's rich and tender treats that taste just like a slice of German chocolate cake.
Get the Recipe:Sunny's German Chocolate Cake Cookies
Mug Cookie
Leave the sheet trays and pans in the cabinet. Don't crank up the oven. Instead, pull out a coffee cup and clear your microwave because we're making a mug cookie. This single-serving decadence earns a tender, gooey dough from a single egg yolk (save the whites for a morning omelet!) and it forms the base for whatever mix-ins – chocolate, rainbow sprinkles, nuts, dried fruit — your sweet tooth desires.
Get the Recipe:Mug Cookie
Air Fryer Chocolate Chip Cookies
These cookies are brilliantly baked in the air fryer, the end product being a treat that, in less than 10 mins per batch, hits the bliss point between crisp edges and a gooey center. They bake up in a flash — and they're a blast to eat. Keep a few dough balls in the freezer so you can make dessert at any moment!
Get the Recipe:Air Fryer Chocolate Chip Cookies
Sprinkle Biscotti
Seeing as how rainbow sprinkles bring a smile to so many of our faces, it's no surprise that Molly transformed round sugar cookies into a crunchy, sprinkled, easy-to-make biscotti. A generous amount of confetti sprinkles are folded into a fragrant coconut-vanilla dough. Big slabs of biscuits are baked on a sheet tray, then they are cut into thick pieces and baked once more for extra crispiness. Molly says, "I love these because the texture is so satisfyingly crunchy!" Us too, Molly. Us, too.
Get the Recipe:Sprinkle Biscotti
Peanut Butter-Chocolate No-Bake Cookies
For the quickest cookie, skip the oven entirely and go the no-bake route instead. After a super fast boil (How fast? 1 minute! That's how fast!), you just dollop the dough onto a tray to let them chill out — and voilà!
Get the Recipe:Peanut Butter-Chocolate No-Bake Cookies
Sprinkled Sugar Skillet Cookie
If you're a sucker for thick caramelized edges, your best bet is to make this giant skillet cookie.
Get the Recipe:Sprinkled Sugar Skillet Cookie
Compost Cookies
Pastry chef Christina Tosi's compost cookies were so ingenious, they once broke the internet. Now, you can make a batch of the famous cookies from the comfort and ease of your own kitchen. Plus, the no-mixer recipe is endlessly adaptable — work with any myriad of candy, chips and cereal tucked inside your snack cabinet.
Get the Recipe:Compost Cookies
Forgotten Cookies
The name of these one-bowl meringue cookies works twofold. First, you pop them into an inactive oven for 4 hours or overnight — meaning you can set it, forget it, and wake up to fresh, crispy-outside-melty-inside cookies. Second, you'll make them once and never forget to make them again (and again…and again!).
Get the Recipe:Forgotten Cookies
Chocolate Chocolate Chip Cookies
Cocoa plus chocolate chips makes the ultimate fudgy cookies. The best part? The recipe comes together in under 30 minutes without an electric mixer. Rich flavor doesn't get much easier than this.
Get the Recipe:Chocolate Chocolate Chip Cookies
Chocolate Chip Cookie Bars
The classic cookie gets a remix into a treat that's all the more snackable and easily shareable. As the recipe has you mixing by hand, take caution to mix the batter until just combined or else too much gluten can develop, and the final cookie bars will turn out tough and dry — not extra gooey and rich, as they should be!
Get the Recipe:Chocolate Chip Cookie Bars
Butter and Jam Thumbprints
If you're a fan of slathering jam on top of everything, here's your new favorite cookie recipe: a buttery rich dough that's scooped, pressed, filled and baked until edges turn golden.
Get the Recipe:Butter and Jam Thumbprints
Monster Cookie Dough
Good news! It can be safe and delightful to eat raw cookie dough. The trick is to shock your flour in the microwave which will heat-treat it and as a result, get rid of any bacteria that may otherwise cause food-borne illness.
Get the Recipe:Monster Cookie Dough
Snickerdoodles
How can you go wrong with snickerdoodles? The mixing method to Trisha Yearwood's treats delivers a fluffy crumb, while the cinnamon sugar lacquers each cookie with sweet crackly spice. Enjoy with a cup of tea or glass of milk for a nice afternoon pick-me-up. Or, simply enjoy a couple as-is.
Get the Recipe:Snickerdoodles
No-Bake Cookies
Thanks to no-bake cookies, warm weather baking has never been cooler.
Get the Recipe:No-Bake Cookies
Haystacks
These stir-and-scoop crunchers rely on four simple ingredients you probably have in the pantry as we speak, and not one of them is flour.
Get the Recipe:Haystacks
Eight-Flavor Sheet Pan Brownie-Cookie Bars
A tube of store-bought cookie dough and boxed brownies join forces to build the easiest sheet pan bars. The recipe also gives you not only one, but eight unique and equally simple-to-bake dessert slabs, each dotted with the most delightful toppings. From pretzels over crushed potato chips, M&M's drizzled in zigzags of creamy icing and showered with sprinkles, to graham cracker bears and toasted marshmallows that teleport you to summer campfires, you'd be hard-pressed to find a cookie fan who wouldn't want to break off a hunk of this epic treat.
Get the Recipe:Eight-Flavor Sheet Pan Brownie-Cookie Bars
Ultimate Ginger Cookie
Not a regular ginger cookie, the ultimate ginger cookie. What takes it to the next level? A whole lotta chopped crystallized ginger; folded into the ground ginger-spiked batter. It makes for a complex sweet treat. The addition of vegetable oil instead of butter saves the cookie from developing too much gluten and, to lend a helping hand, the molasses further tenderizes the cookie's plush belly.
Get the Recipe:Ultimate Ginger Cookie
Chewy Sugar Cookies
Sweet, sugary, and simple with plenty of chew to boot. Better make a double batch!
Get the Recipe:Chewy Sugar Cookies
Italian Spumoni Cookies
Leave it Jeff Mauro to smush cherries, pistachios, and almonds — the classic flavors embodied in Spumoni, the classic triple-layered gelato dessert — into gooey big-scooped, one-bowl cookies that rely on pantry fixings.
Get the Recipe:Italian Spumoni Cookies ("Spumookies")
Gluten-Free Double Chocolate Chip Cookies
Even the most gluten-enthused cookie connoisseurs will be head over heels for baker Erin Mckenna's double chocolate chip cookies. Did we mention they're also vegan?
Get the Recipe:Gluten-Free Double Chocolate Chip Cookies
Magic Bars
Anyone who ever said cookie-making is hard, clearly hasn't gotten to try out the easy alchemy that is these magic bars, also known as Hello Dolly bars or seven-layer bars. Each part of this cookie bar is built through piling one simple ingredient on top of the next, but how the components meld all together in the oven makes it look, feel and best of all, taste complex — and, well, like magic.
Get the Recipe:Magic Bars
Apple-Cinnamon Breakfast Cookies
Not only do these cookies come together fast using one bowl and without any special equipment, but they're packed with great energy to kick-start your day thanks to rolled oats, unsweetened applesauce and coconut oil. The applesauce lends a pleasant natural sweetness all the while stepping in place of eggs as a fantastic binding agent and keeping these breakfast cookies fully vegan.
Get the Recipe:Apple-Cinnamon Breakfast Cookies
Earl Grey Shortbread Cookies
From the outsider's perspective, a plate of Earl Grey shortbread cookies will look and taste like they come from a fancy tea shop in Scotland. Whether or not they find out they actually came together in your kitchen with a few quick pulses of a food processor, well that's up to you. Baker's tip: don't forget to chill the dough! As tempting as it is to bake it immediately, shortbread benefits from a rest in the fridge which in turn, firms up its butter pieces to yield a crumblier bite. It also brings out the sugar by evaporating some water from its dough.
Get the Recipe:Earl Grey Shortbread Cookies
Lemon Crinkle Cookies
You don't have to wait for life to hand you lemons. Chances are, you already have everything you need to make this juicy batch of crinkle cookies. Skip the yellow food coloring if you don't have it — the sunshine bright citrus flavor will beam through no matter what.
Get the Recipe:Lemon Crinkle Cookies
3-Ingredient Cookie Butter Cookies
Sugar, flour, butter, eggs. You can't make a cookie if any of these staples are missing, right? Wrong. Sometimes, if one ingredient has the right genes (read: the perfect amounts of starch, fat and sugar), it can step in and let most of those baking superstars take the day off. In this case, that one ingredient is creamy nut-free cookie butter. By getting coaxed with just oats and one egg, it quickly makes a fudgy, satisfying baked good that honestly, won't have you longing for a cookie made with the typical cast of characters.
Get the Recipe:3-Ingredient Cookie Butter Cookies
Source: Read Full Article