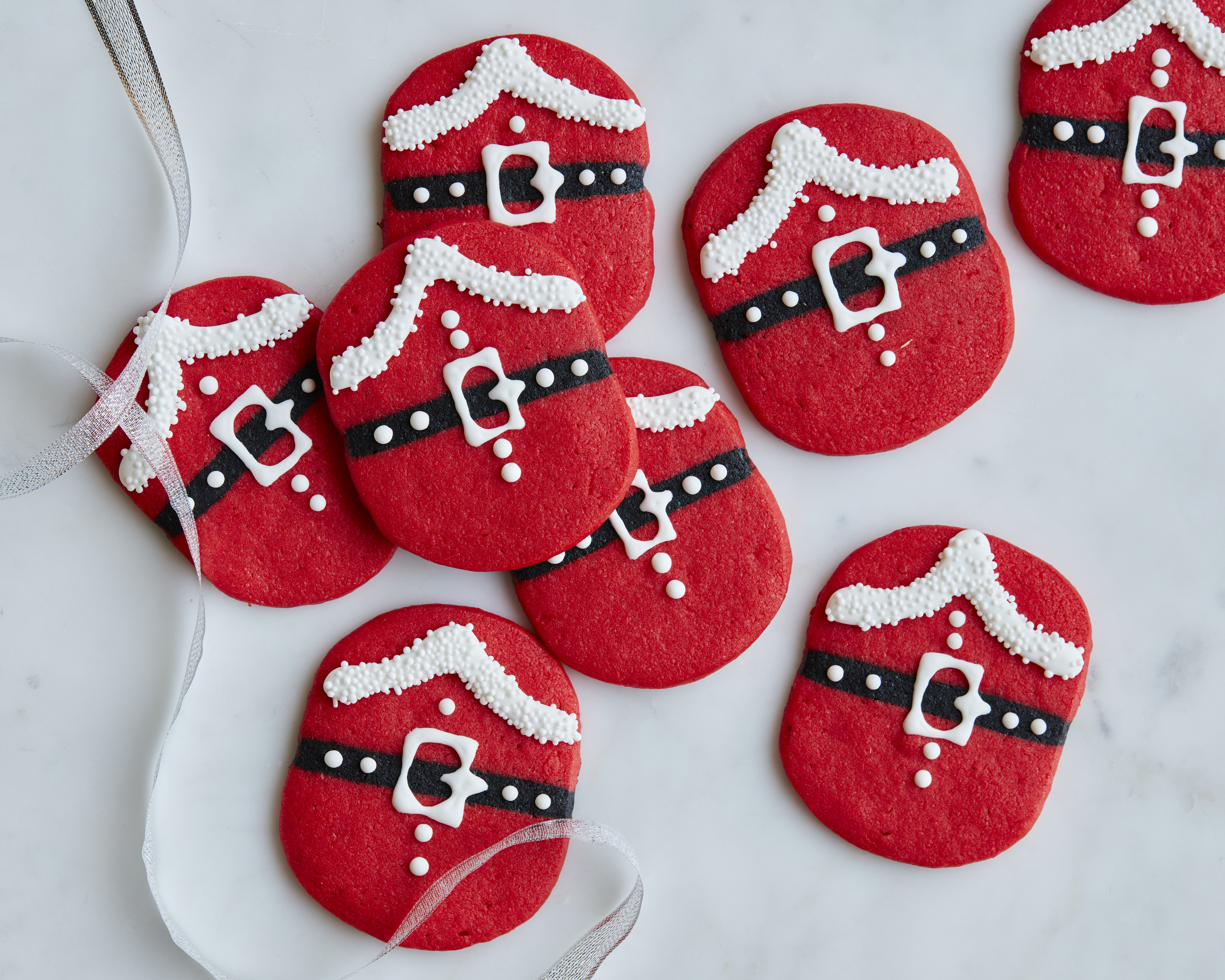 Photo By: Matt Armendariz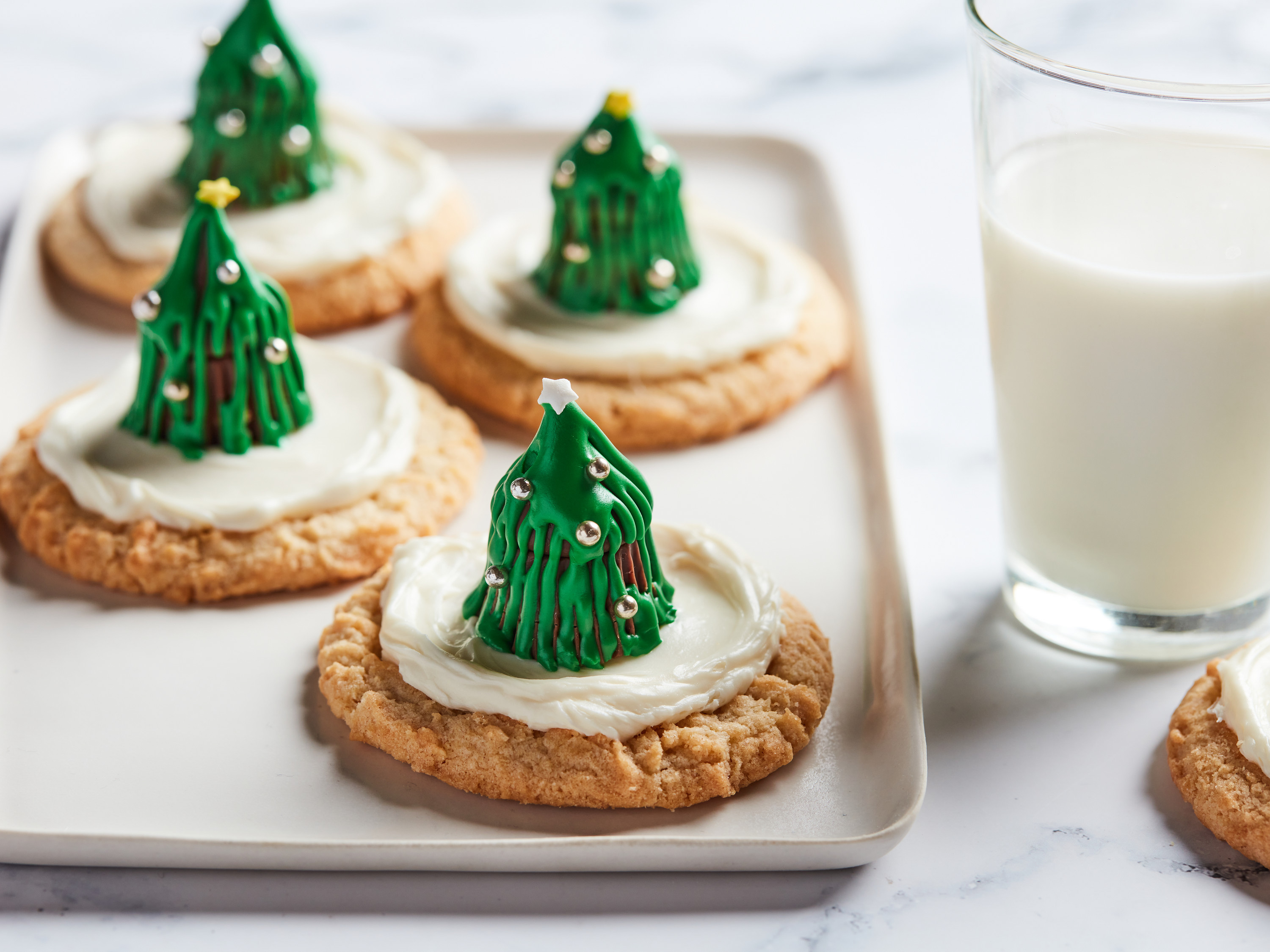 Photo By: Matt Armendariz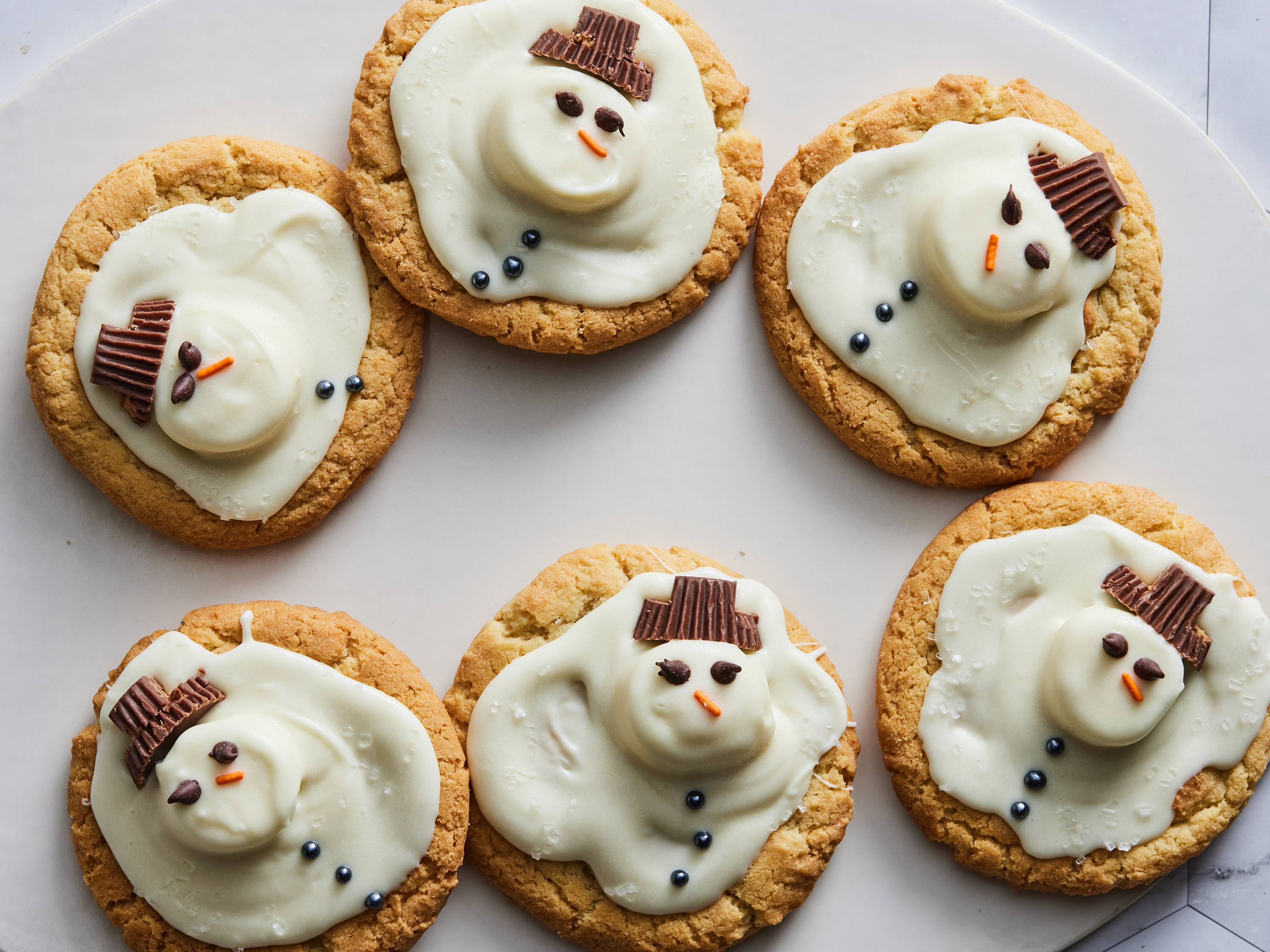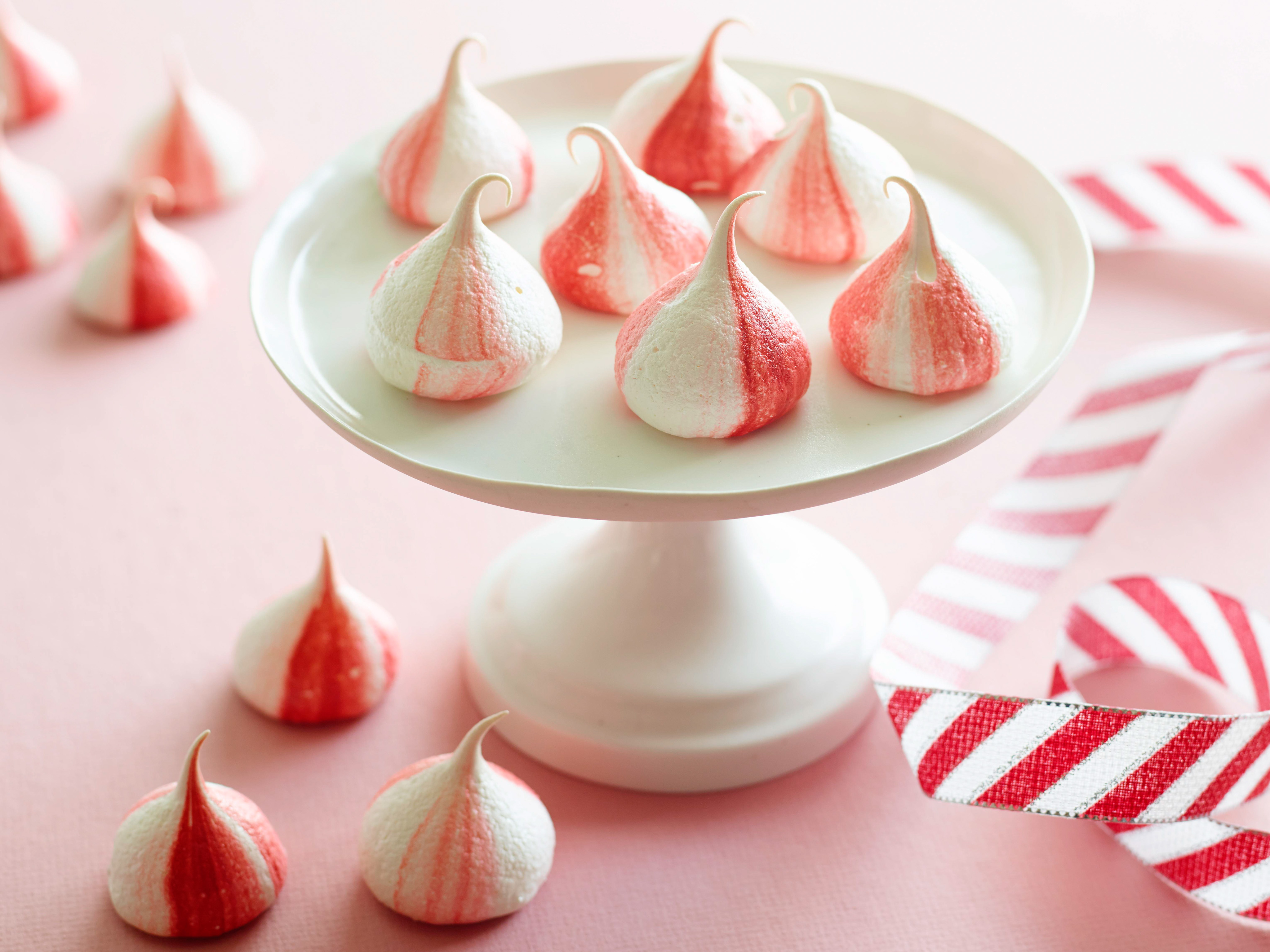 Photo By: Matt Armendariz©2014, Television Food Network, G.P. All Rights Reserved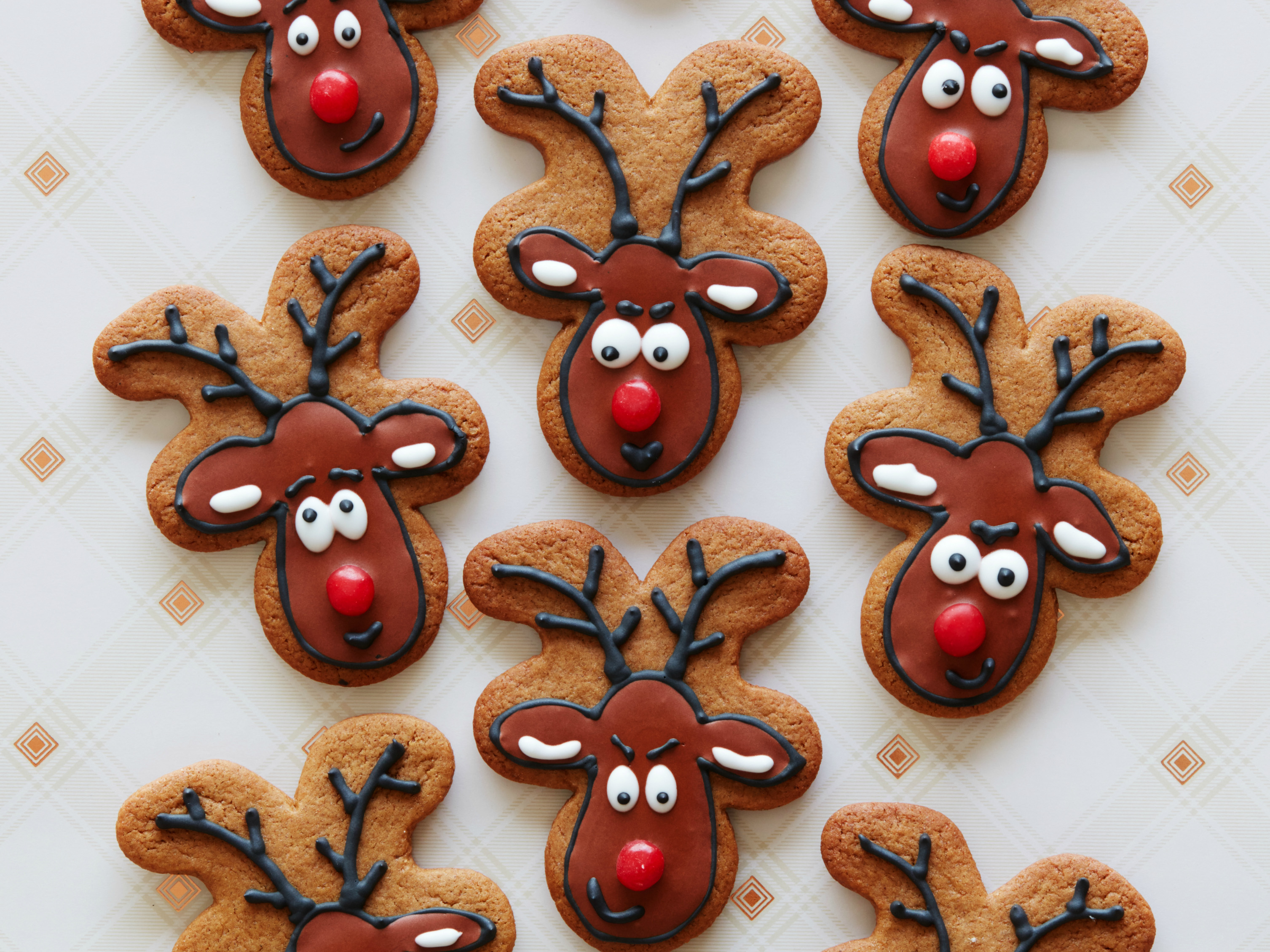 Photo By: Matt Armendariz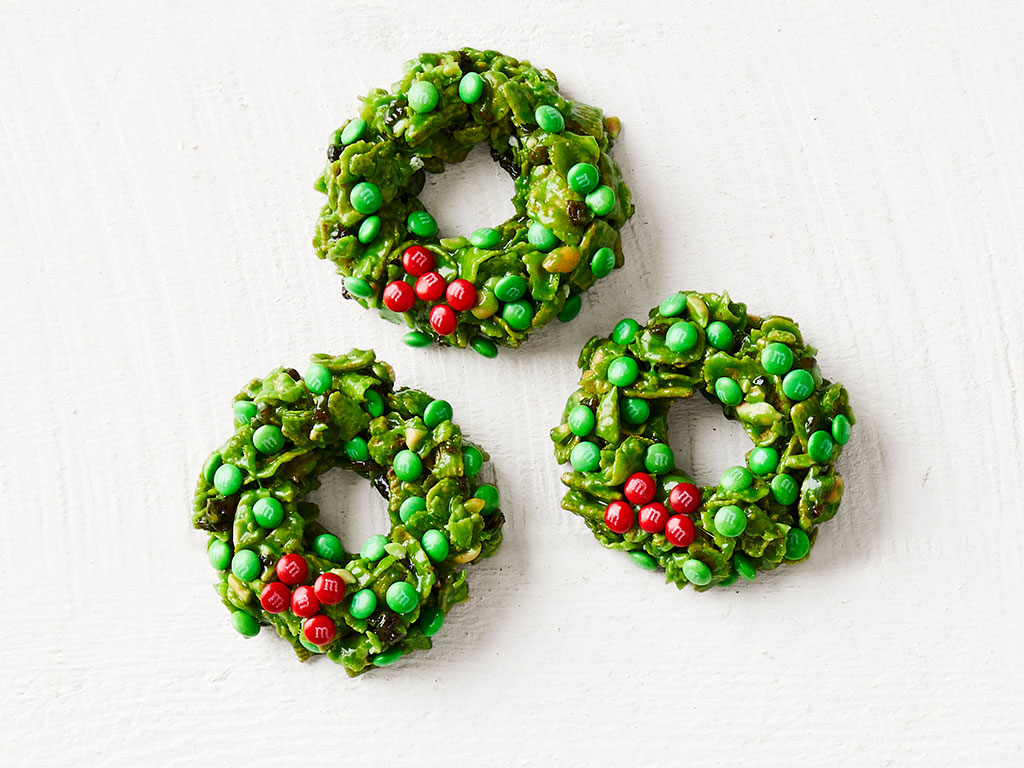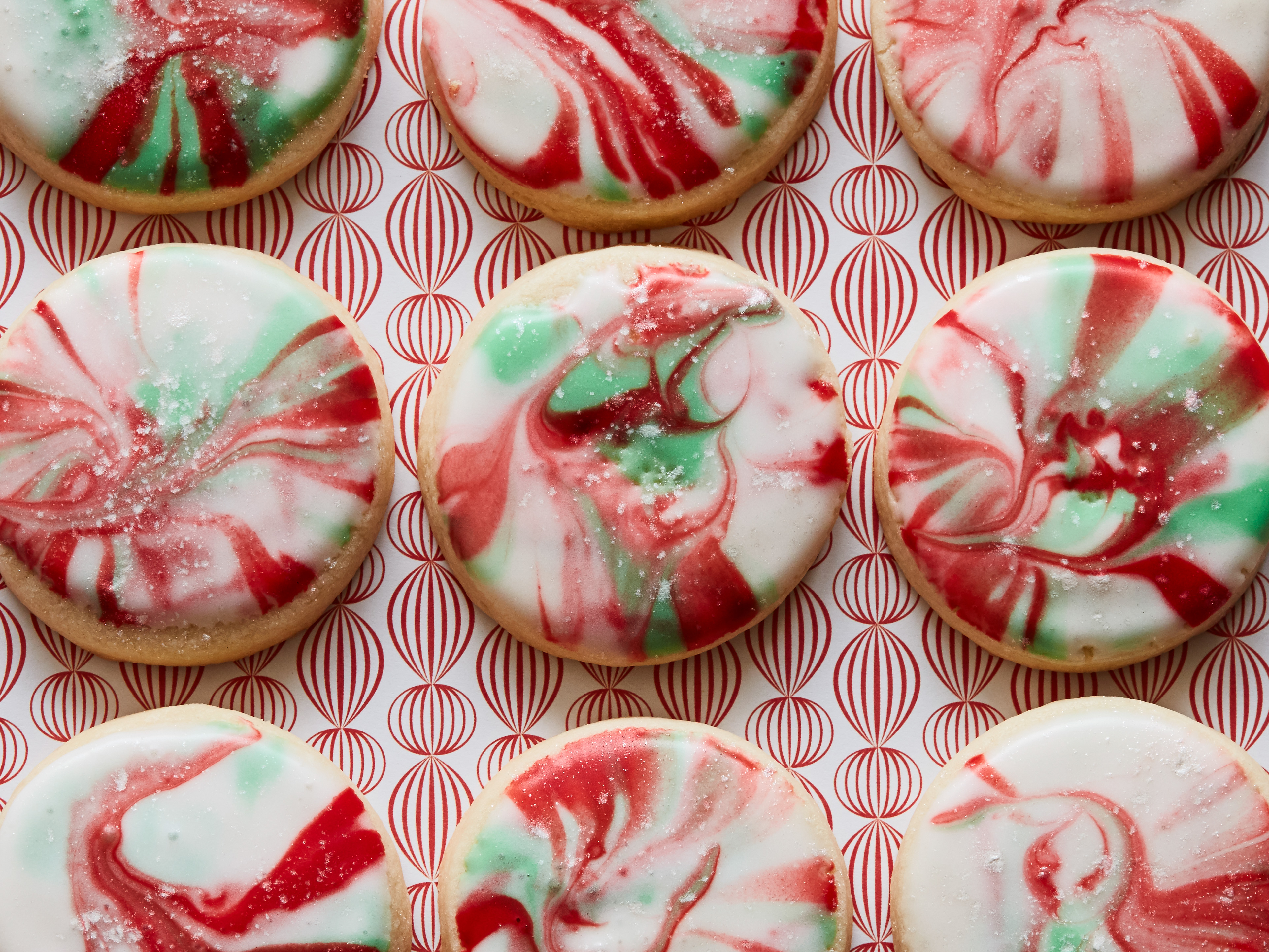 Photo By: Matt Armendariz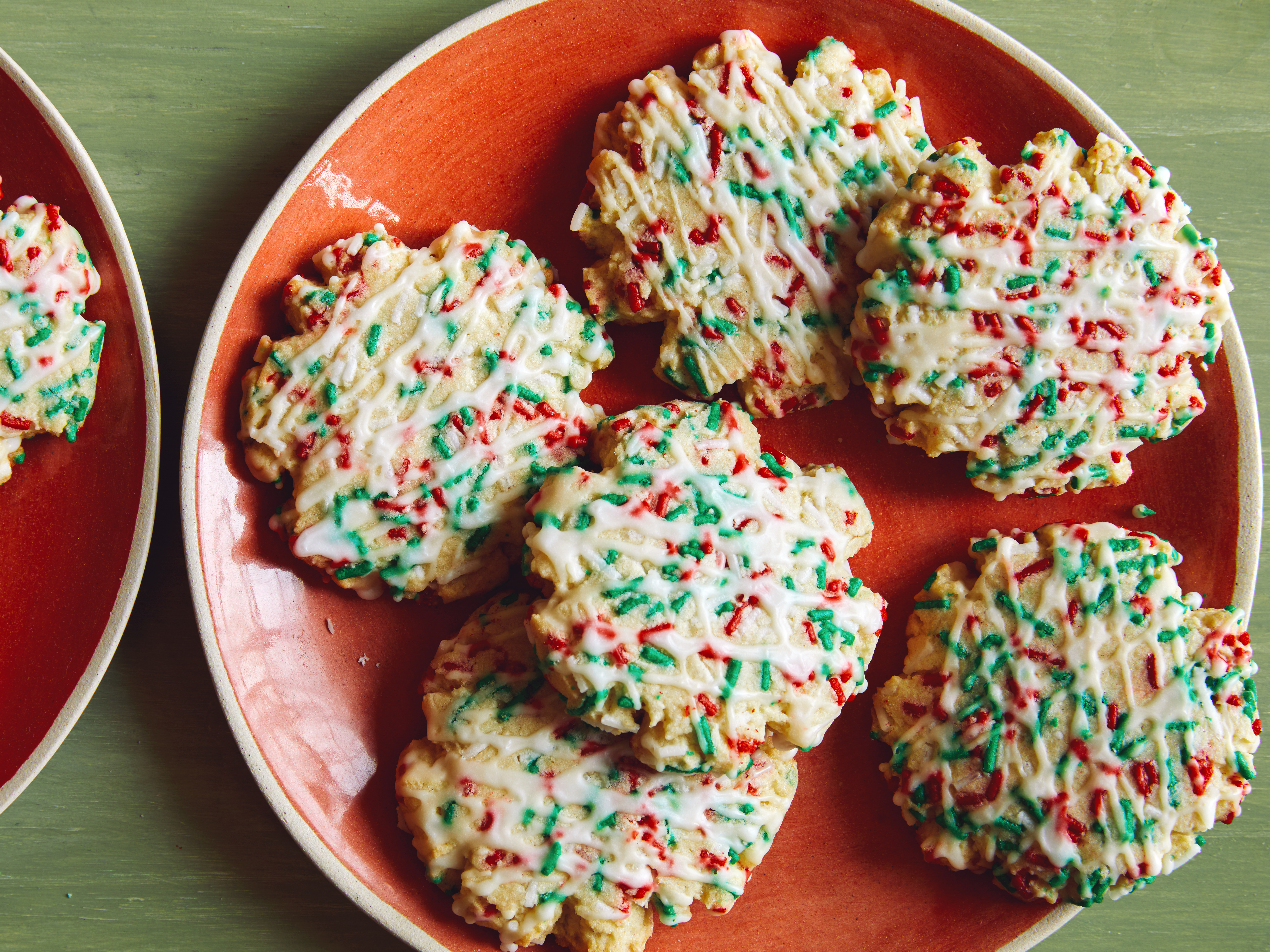 Photo By: Teri Lyn Fisher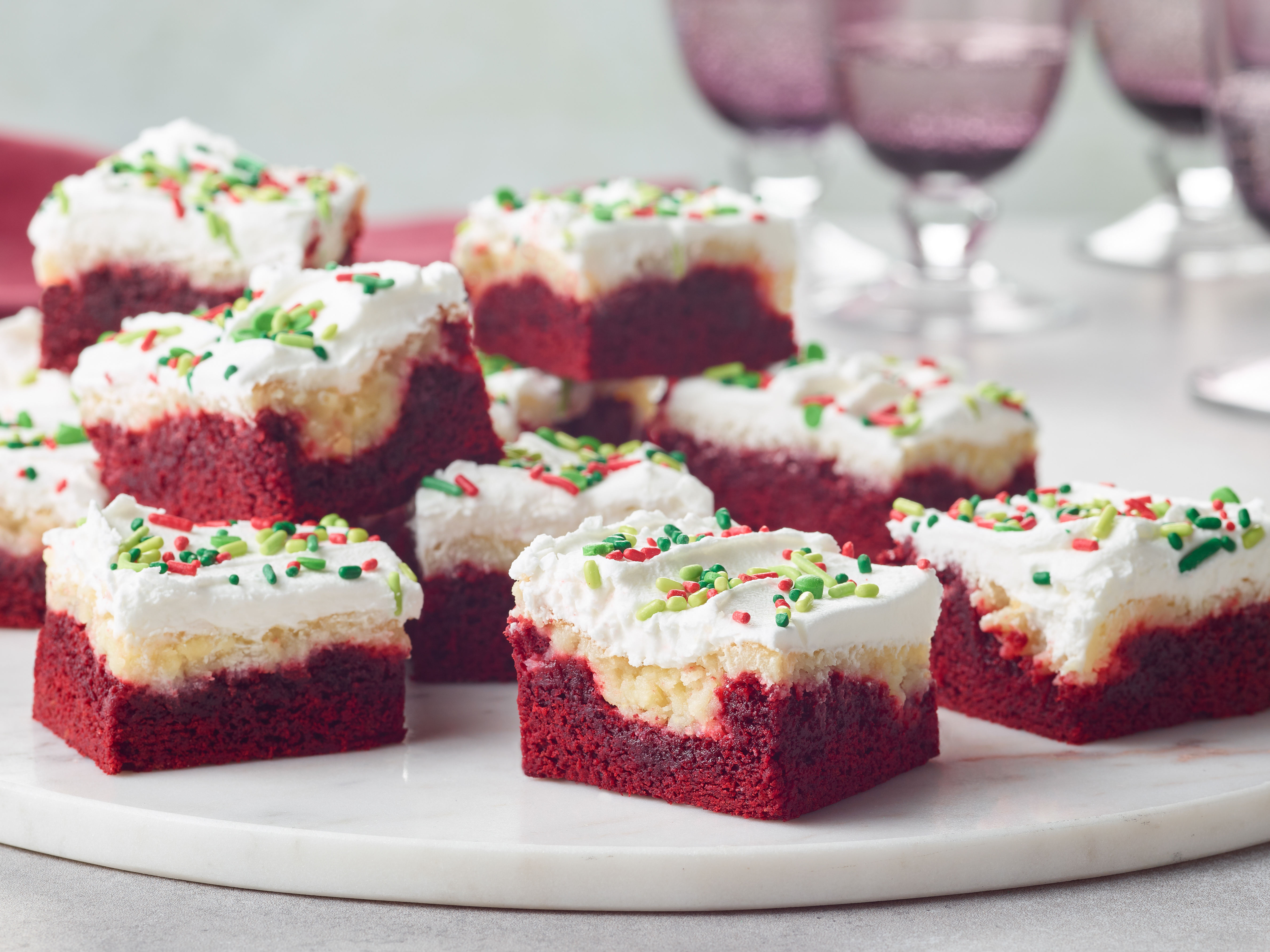 Photo By: Renee Comet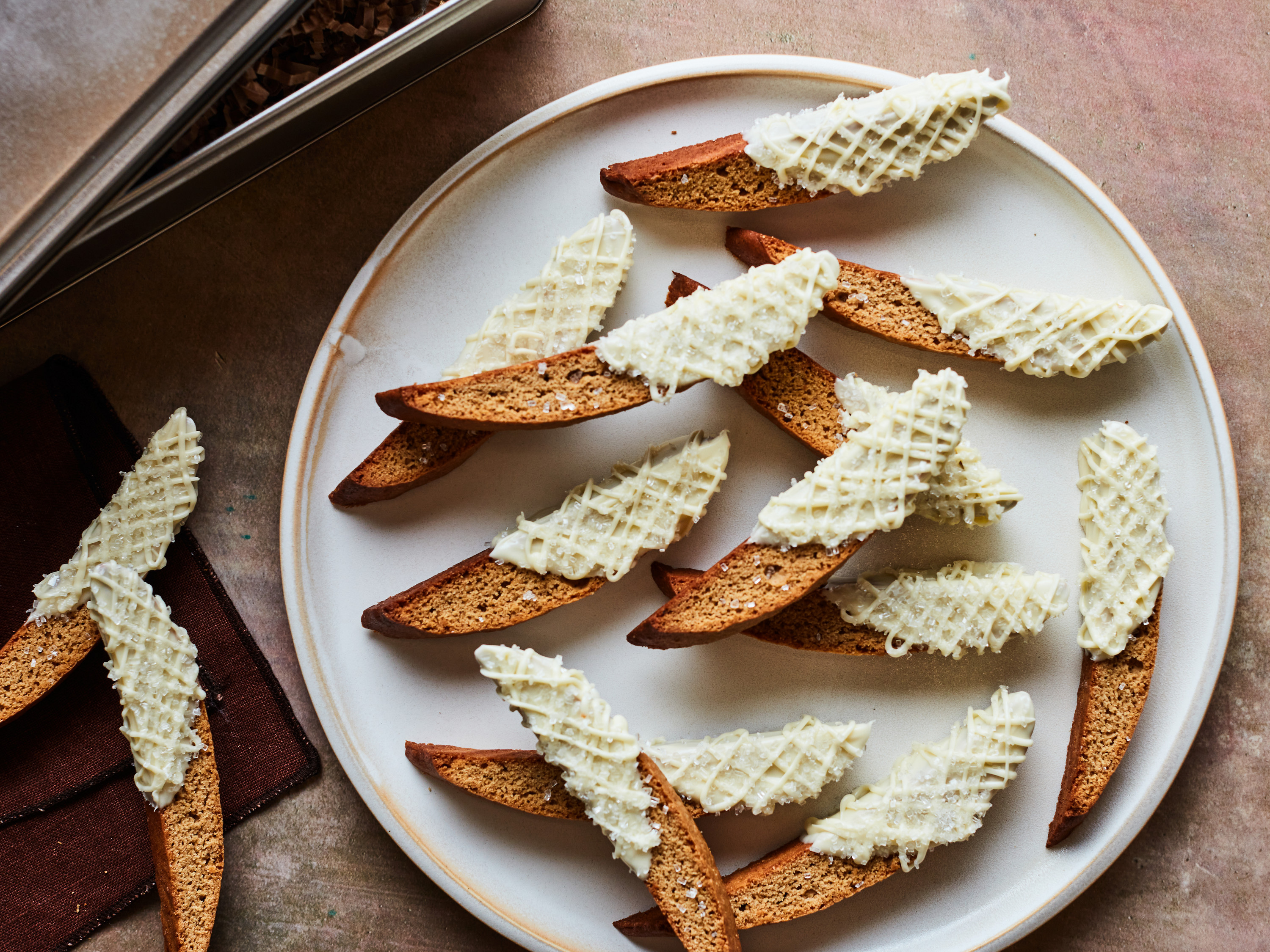 Photo By: Matt Armendariz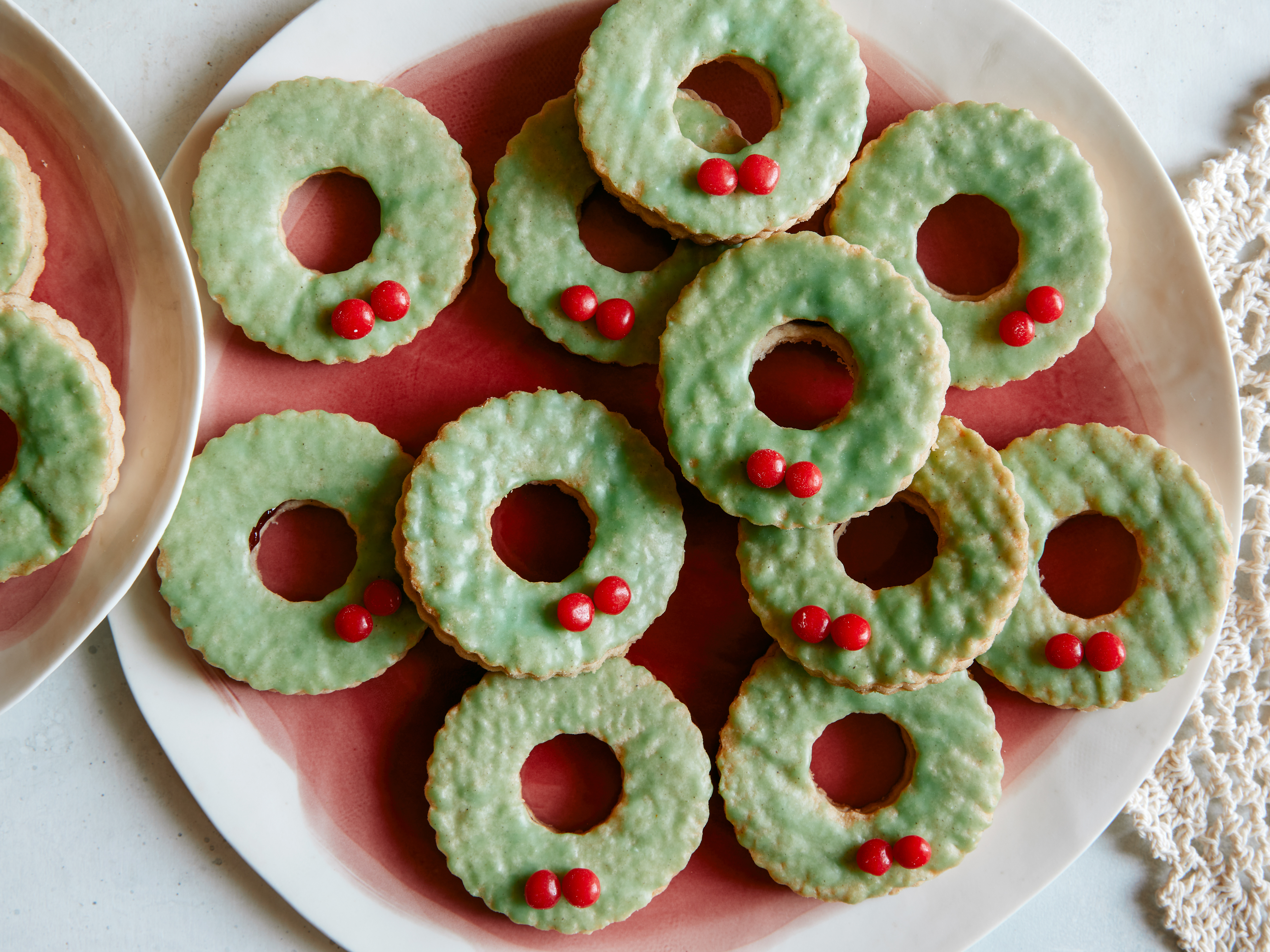 Photo By: Teri Lyn Fisher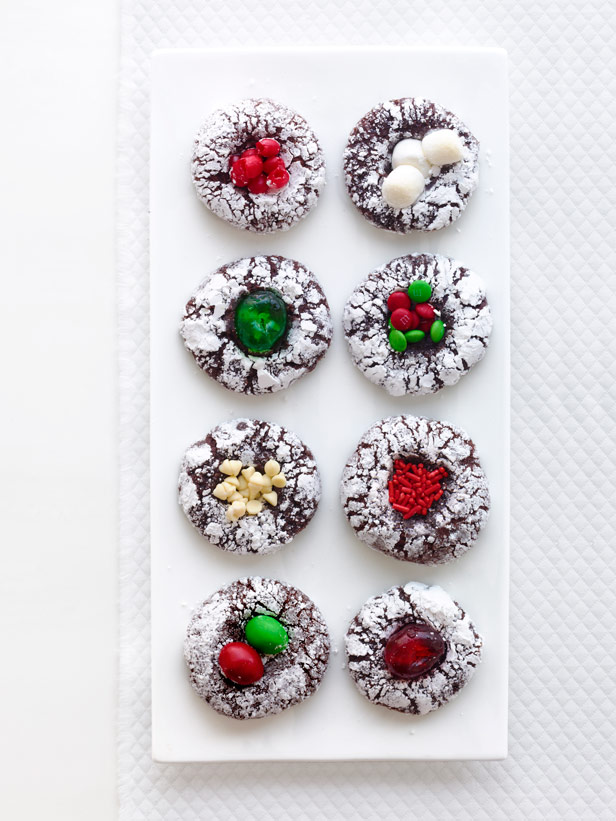 Photo By: Steve Giralt Prop Stylist: Marina Malchin 917 751 2855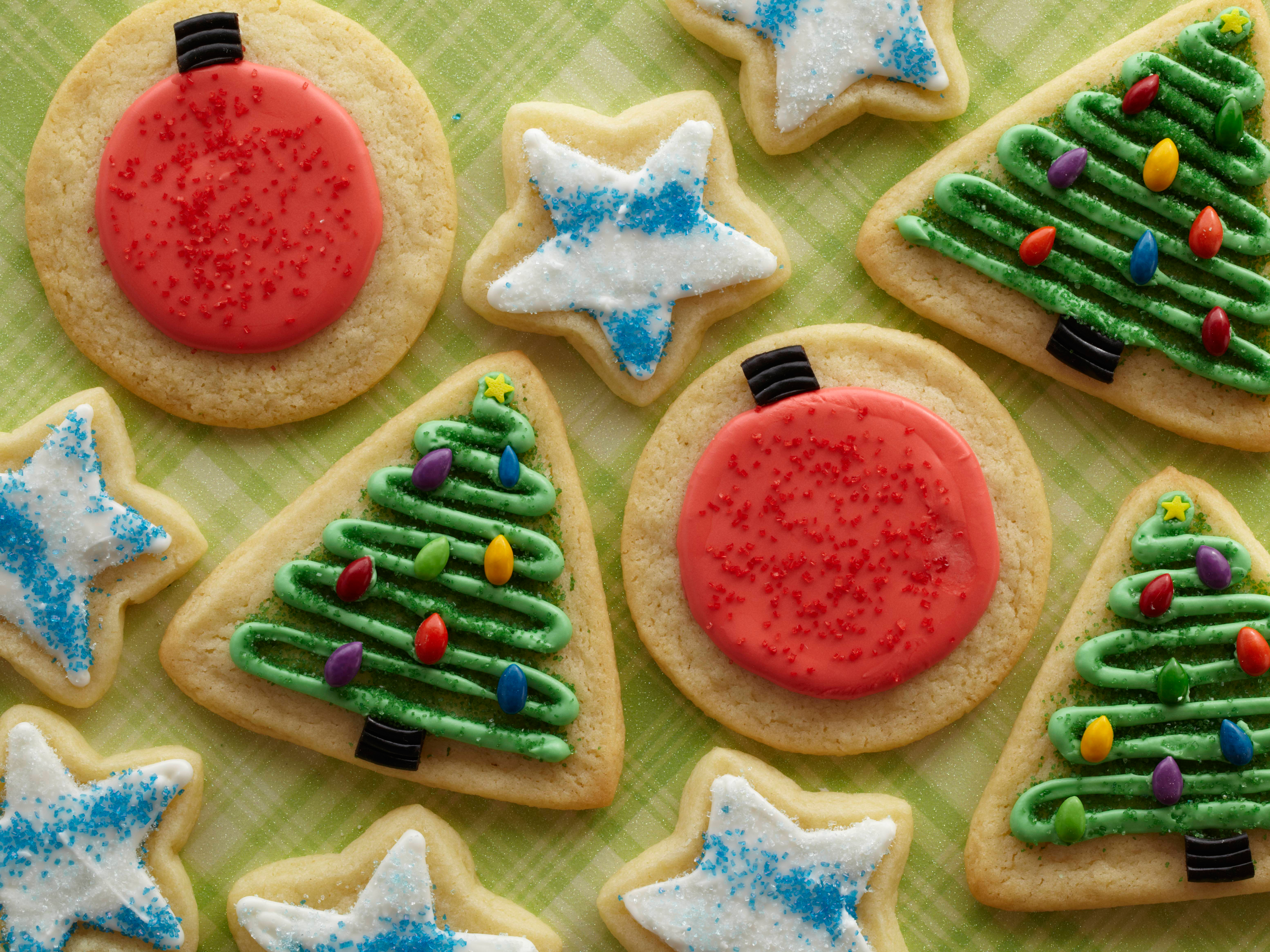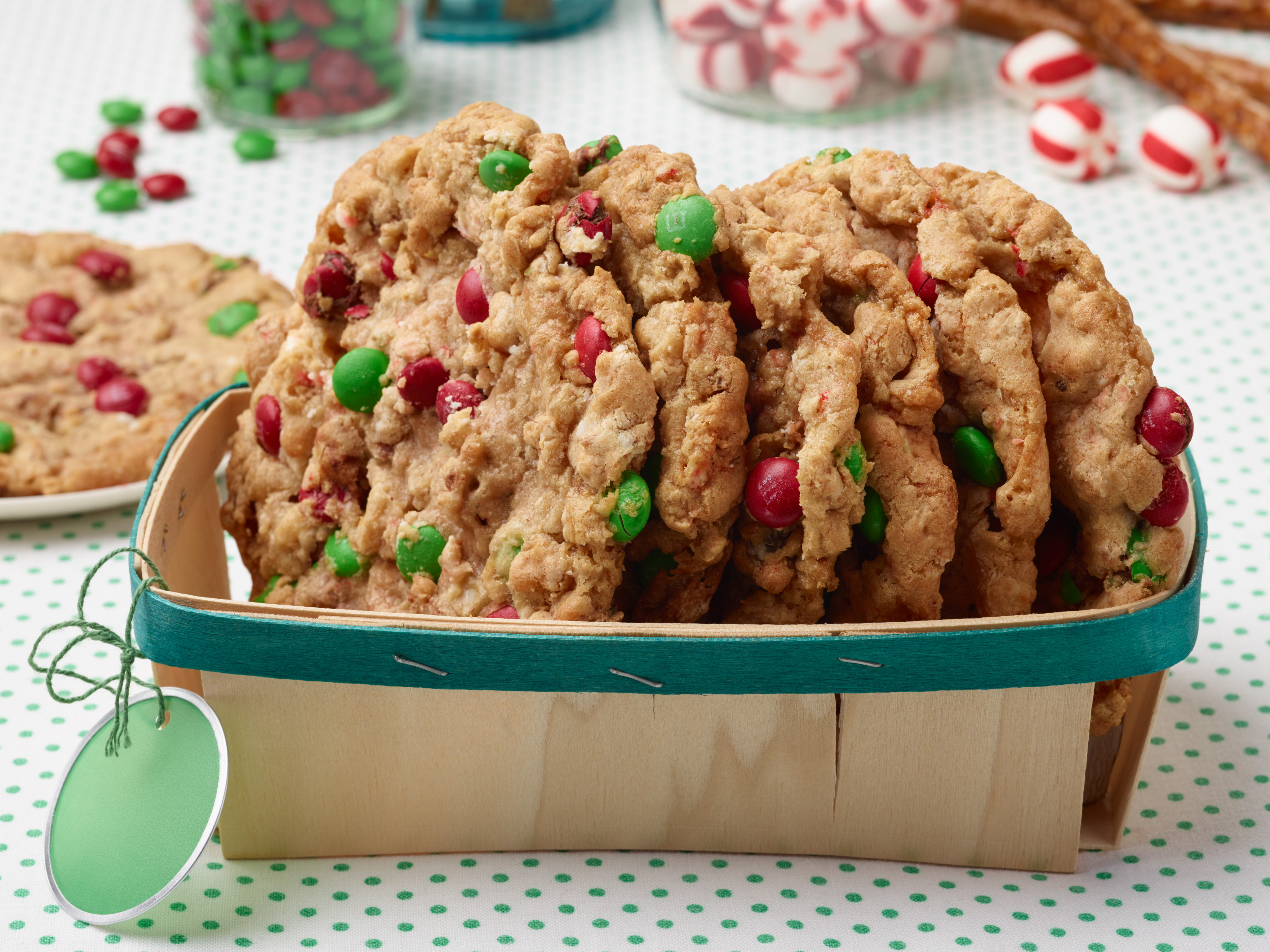 Photo By: Renee Comet©© 2016, Television Food Network, G.P. All Rights Reserved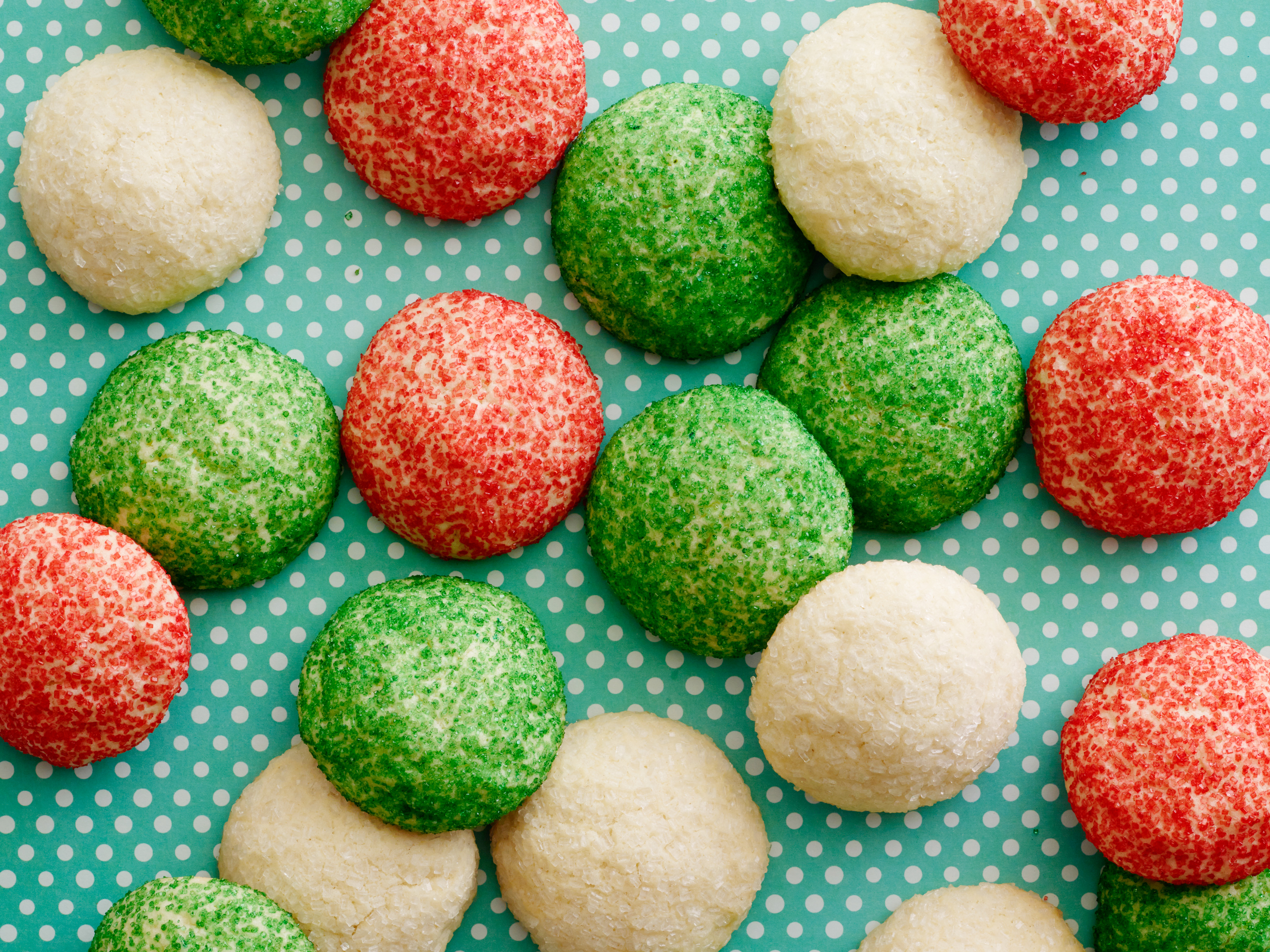 Photo By: Matt Armendariz©2014, Television Food Network, G.P. All Rights Reserved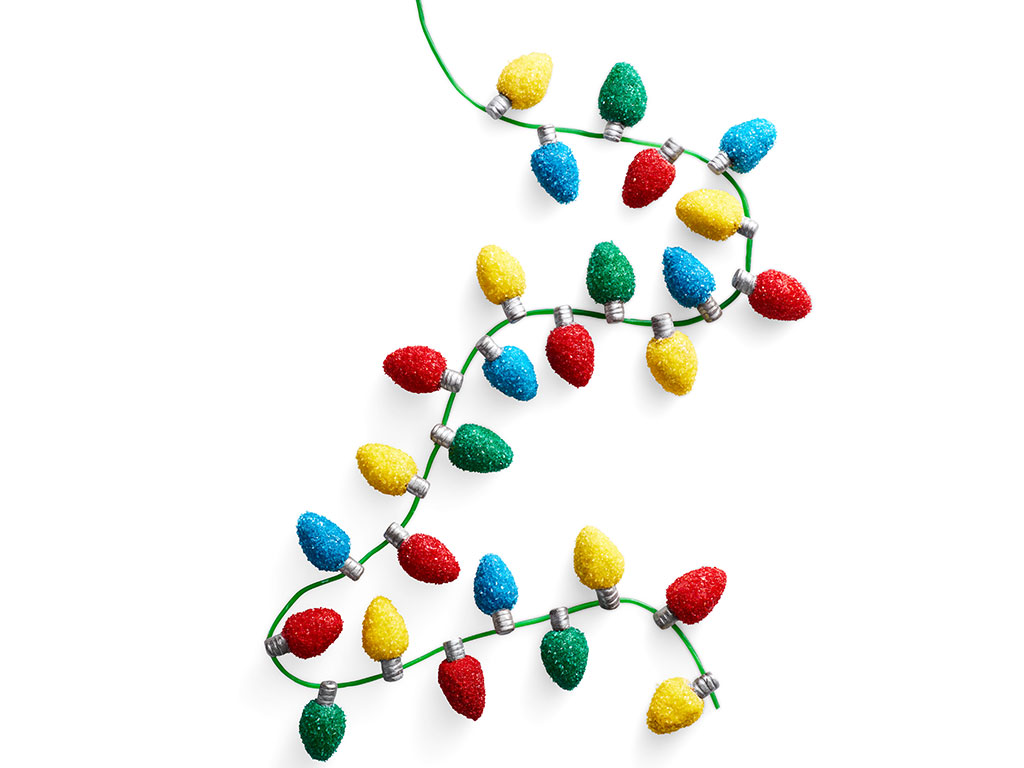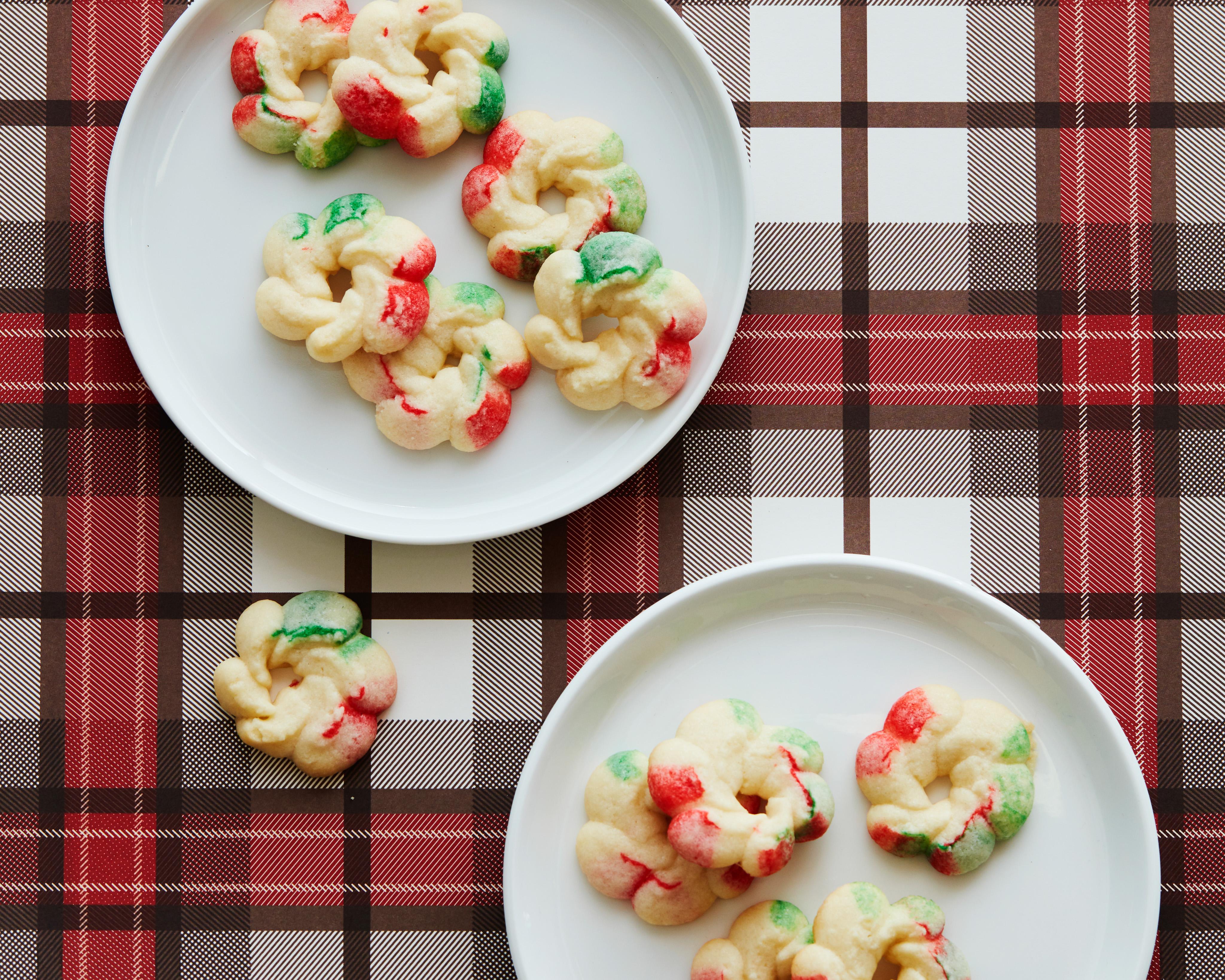 Photo By: Matt Armendariz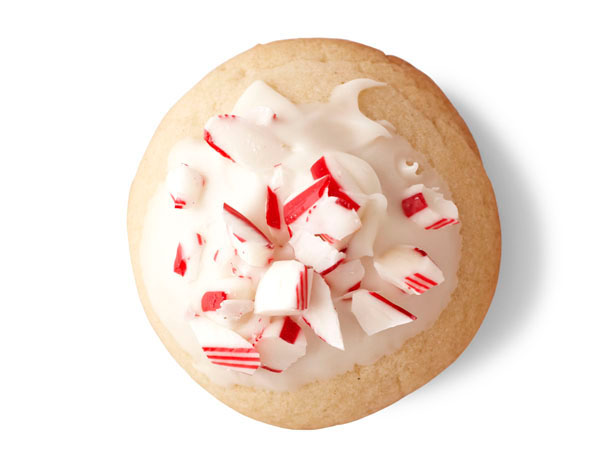 Photo By: Johnny Miller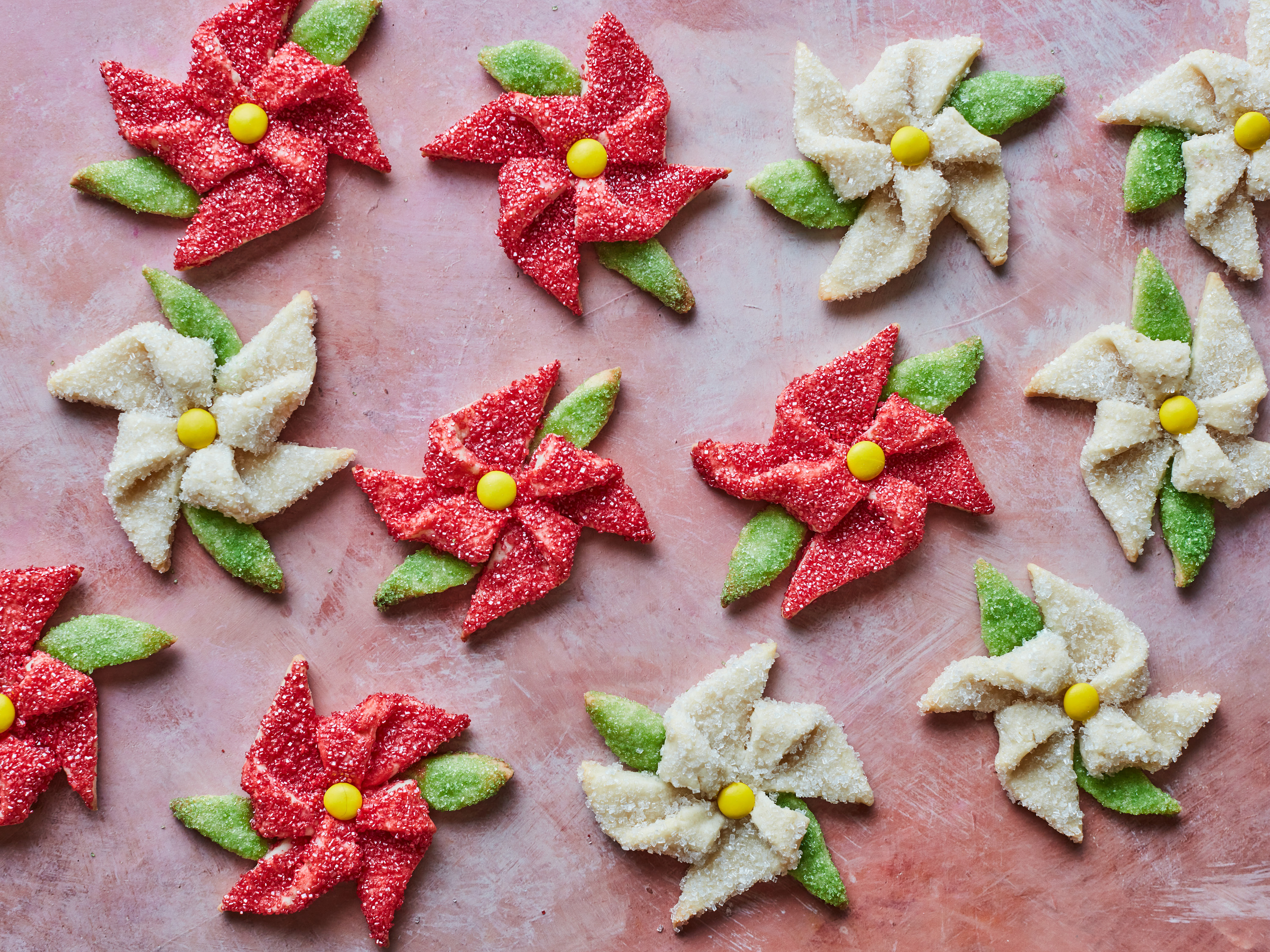 Photo By: Matt Armendariz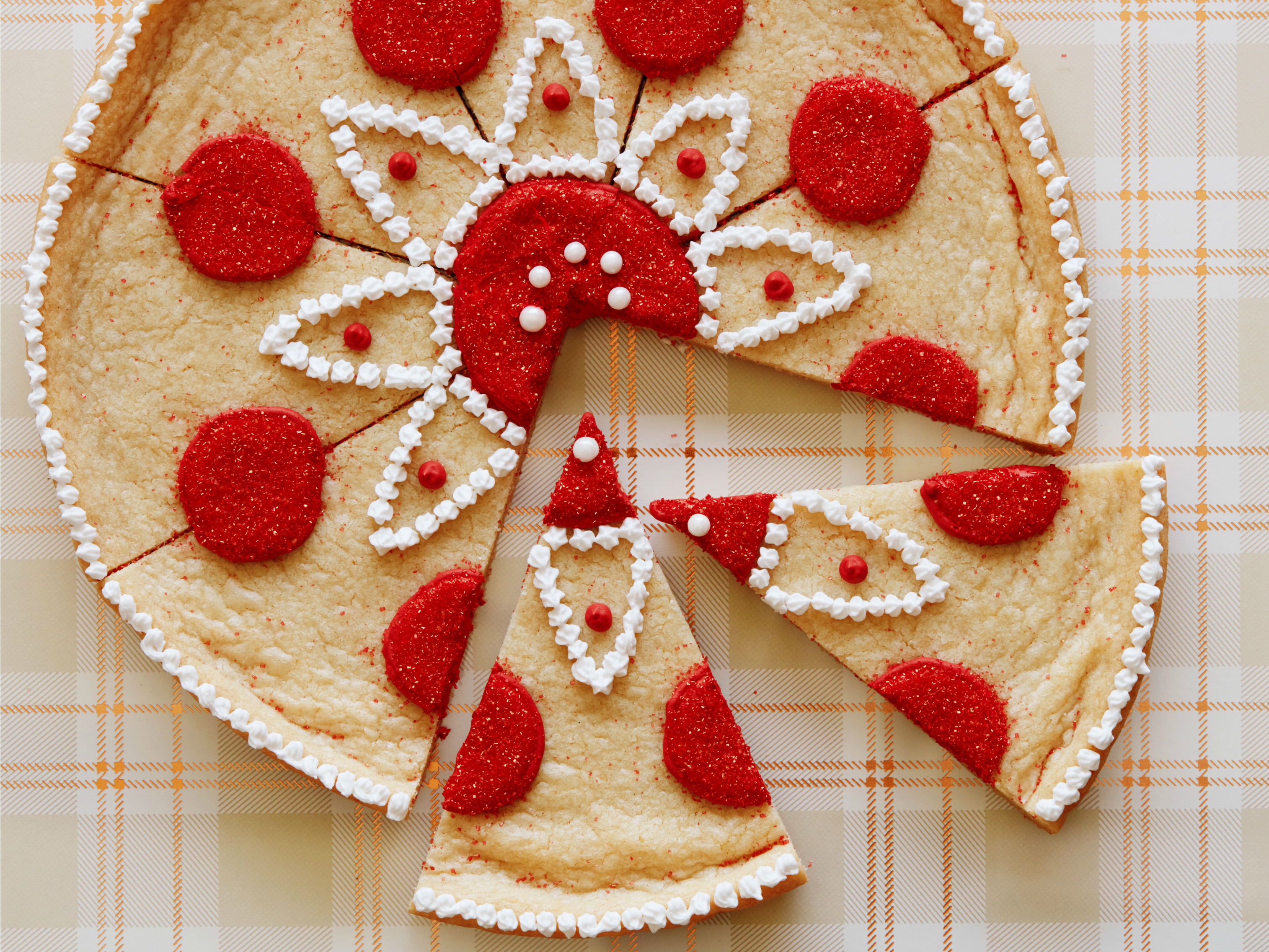 Photo By: Matt Armendariz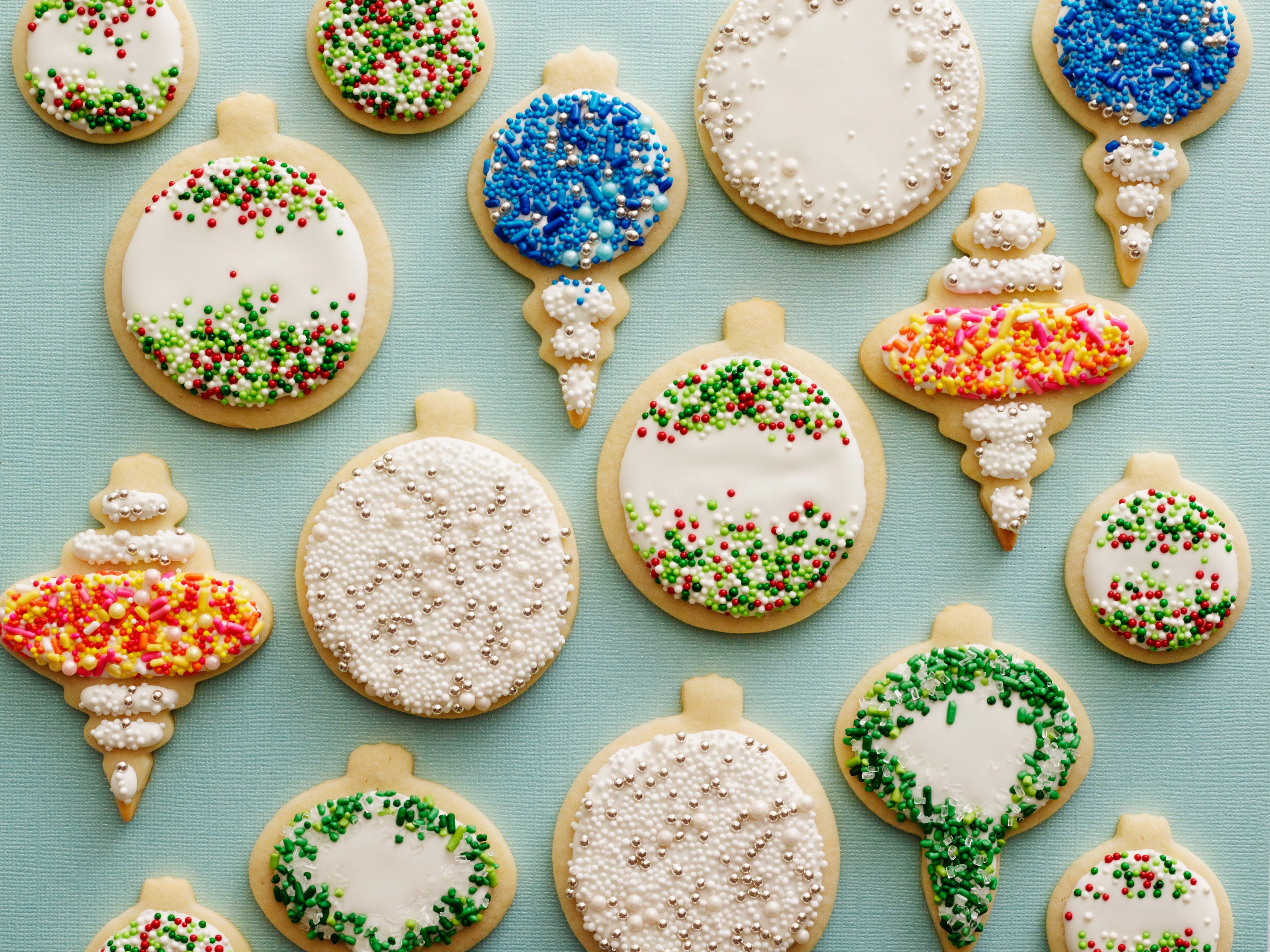 Photo By: Matt Armendariz©2014, Television Food Network, G.P. All Rights Reserved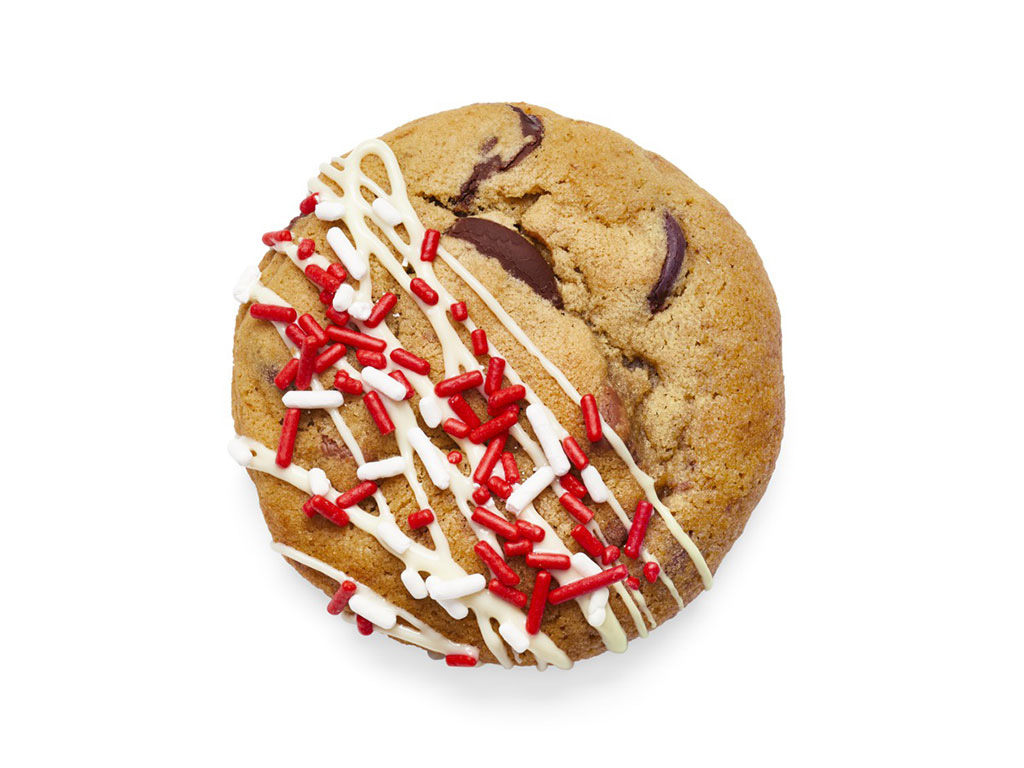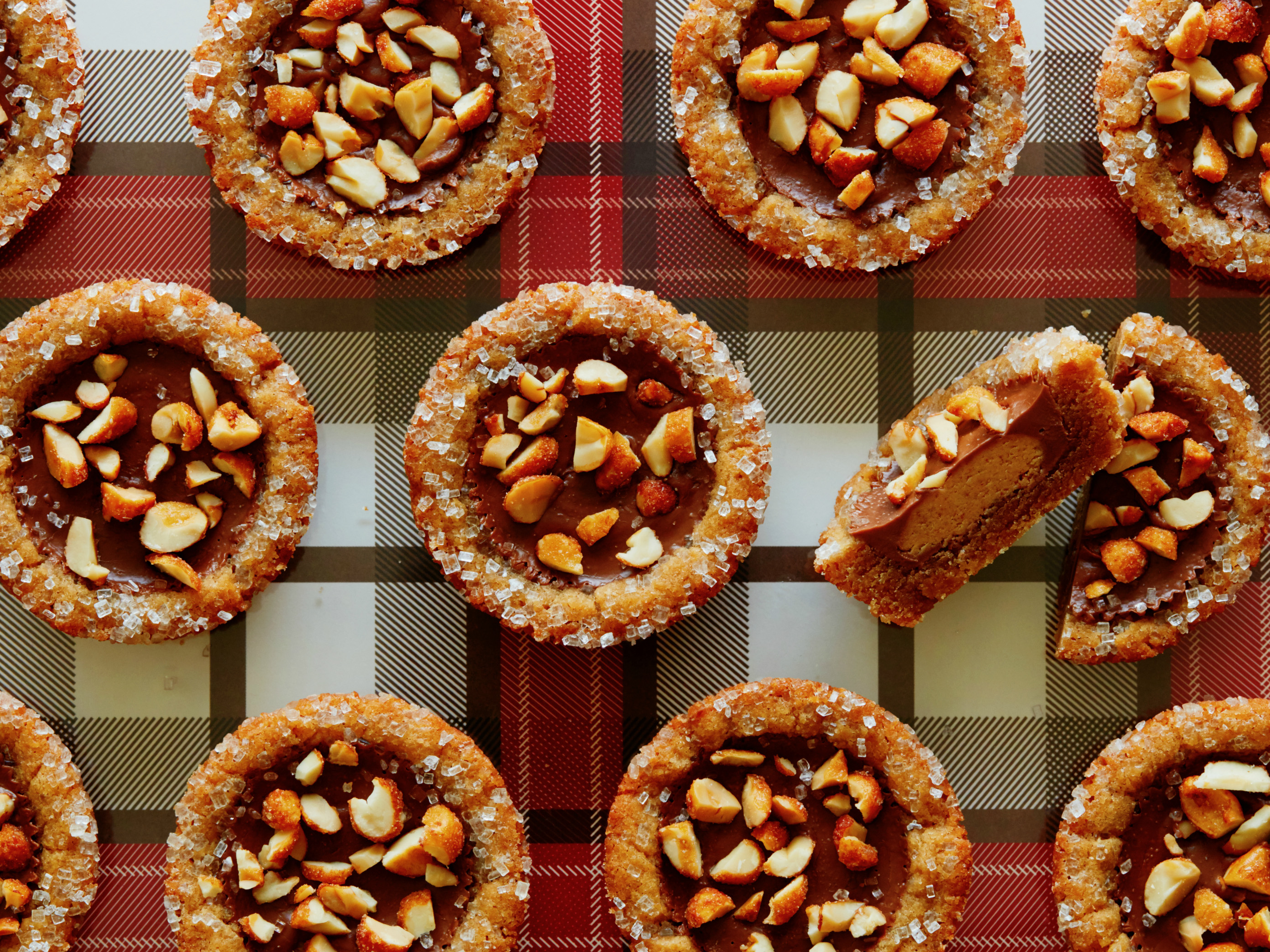 Photo By: Matt Armendariz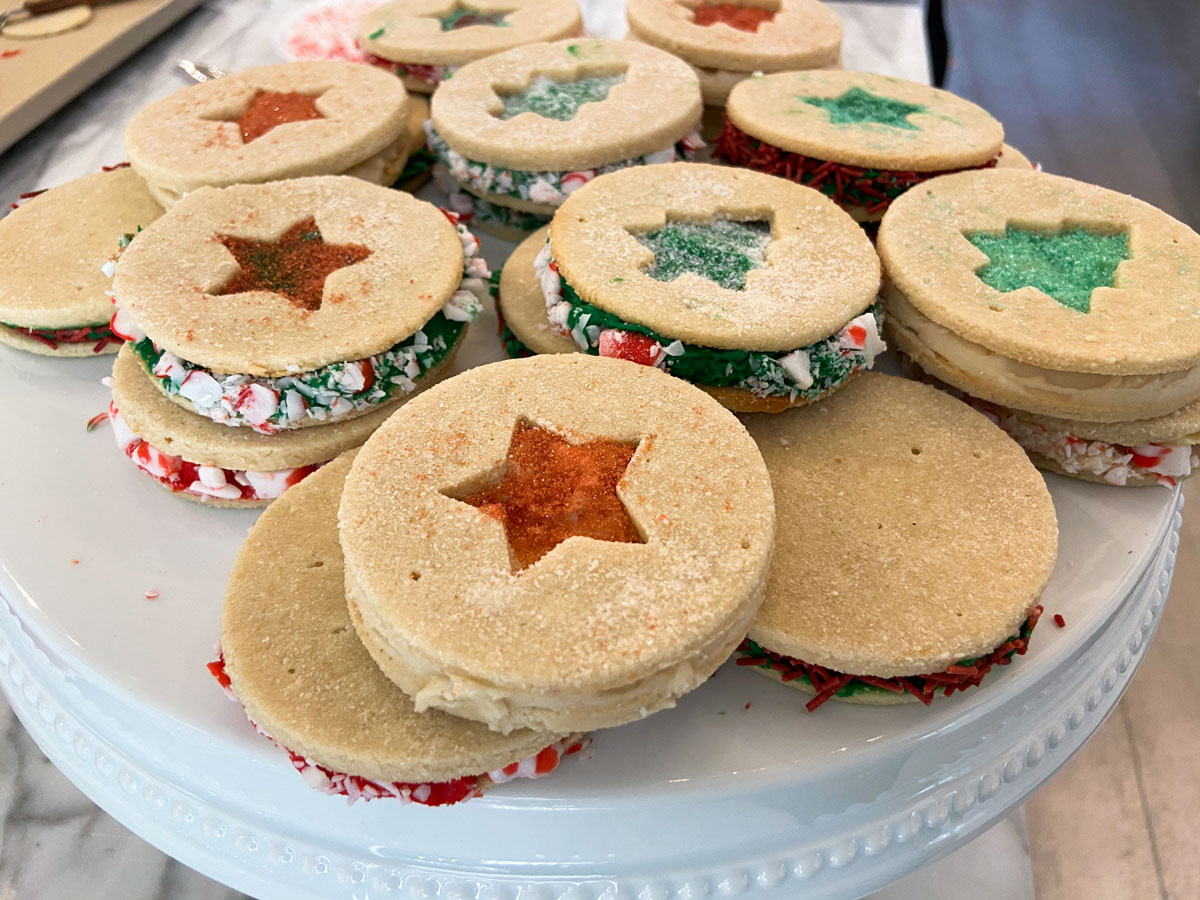 Our Best Ideas for Frosting and Decorating
We'll be honest, when the holidays roll around there's only one thing on our minds: Christmas cookies. From chocolatey treats to ones filled with nuts and spice (and everything nice!) we just can't get enough. We spend the weeks leading up to Christmas baking batches of easy-to-make cookies for family movie nights, decorating gingerbread people and filling tins with sugar cookies to ship to family and friends. But, when it comes time to make our cookie plate for entertaining (or for Santa on Christmas Eve) we're always looking for new decorating ideas, like the ones in this roundup. You'll find everything from simple solutions using store-bought ingredients to fancier techniques like the ones used in professional bake shops here — starting with a foolproof idea that anyone can pull off: embellishing simple slice-and-bake cookies. We know, we know. Some slice-and-bake cookies can be a real pain to assemble. (And don't even get us started on how the design gets squished if the dough hasn't chilled enough before slicing!) But, with only a simple stripe of black running down the middle, these ones are a breeze to make. Most of the decorating work happens after the cookies have been baked and cooled — and you'll be happy to know that the piping is nothing more than a few simple dots and lines. What could be easier?
Get the Recipe:Santa Slice-and-Bake Cookies
Rely on Store-Bought Staples
Each of these sugar cookies depicts a miniature holiday scene: a bed of freshly fallen snow with a perfect Christmas tree in the middle. The best part of these impressive treats? They come together quickly and easily with store-bought candy, icing and cookies. All you need to do is let your inner artist shine.
Get the Recipe:Chocolate Christmas Tree Cookies
Try Candy Melts
Candy melting wafers can be easier to work with than chocolate. You don't have to worry about tempering and the melted wafers set up again quickly, even without refrigeration. Plus, they melt down to a very smooth consistency, which makes them perfect for projects just like this one. Simply spoon onto your cookie and, with the help of a few other baking staples, you'll have a melting snowman in no time!
Get the Recipe:Melted Snowman Peanut Butter Cookies
Grab Your Paint Brush
These minty, pink-striped meringues are easy to make and use a clever decorating trick: Paint lines of food coloring gel up the sides of a pastry bag before filling it with meringue, and each cookie comes out striped as you pipe it. You can use this same trick with frosting for cupcakes.
Get the Recipe:Peppermint Meringues
Get Creative with Cookie Cutters
These cookies turn gingerbread on its head — literally. Flipping gingerbread men upside down provides the perfect shape to decorate the cookies to look like reindeer. Leave some out for Santa and his reindeer and they will most certainly be impressed.
Get the Recipe:Gingerbread Reindeer
Mimic Your Holiday Decor
A stretchy-chewy caramel is the glue holding these cereal treats together. Make sure to add the mini M&M's to the tops before the caramel sets for the appearance of festive holly berries!
Get the Recipe:No-Bake M&M'S Wreaths
Make a Marbled Glaze
The fun in this recipe is preparing the marbled icing: Release your inner abstract artist as you drizzle red and green icing across a canvas of white on a baking sheet. Instead of dipping cookies in a bowl or on a plate, the baking sheet allows you to marble many cookies at once — without the colors getting muddy.
Get the Recipe:Holiday Swirled Sugar Cookies
Go 3-Dimensional
With just a few clever cuts you can assemble an entire forest full of 3-dimensional evergreens, dusted with pillowy white snow. The key to this technique is making sure that your dough is very well chilled after cutting. This allows the cookies to keep their shape during baking — and fit together perfectly when it's time to assemble.
Get the Recipe:Christmas Tree Cookie Forest
Smash Them (Seriously!)
We love the imperfection of these festive cookies. The smashing process allows all of the bright, colorful sprinkles to really shine. Top with a simple confectioner's sugar glaze for a holiday treat perfect for any cookie tin.
Get the Recipe:Smashed Sugar Cookies
Reach for Red Velvet
Starting with a boxed red velvet cake mix is never a bad idea — it cuts down on prep time and adds to the festive color scheme. Many boxed mixes have instructions for cookies but we also love making other treats like these ooey gooey bars. A simple topping of snowy, white frosting and holiday sprinkles complete the look.
Get the Recipe:Red Velvet Ooey Gooey Bars
Dip 'Em in Chocolate
Shortbread, biscotti and even drop cookies are easily elevated by simply dunking one side of the cookie into melted chocolate (or white chocolate!). The key to this technique is to melt your chocolate to a perfectly smooth consistency. If you feel like your chocolate is too thick for dunking, you can thin it out by stirring in ½ teaspoon of vegetable oil. Whatever you don't add water — it will make the chocolate lumpy and unusable.
Get the Recipe:Gingerbread Biscotti
Add Texture
Rolling a woven doily over cookie dough leaves an impression which, after baking and glazing with a simple green frosting, looks like the fluffy pine needles of a holiday wreath. A paper doily doesn't provide enough of an indentation, so using a woven doily is a must —plus it can be washed and used year after year! Tart raspberry jam pairs well with the almond Linzer cookie, but feel free to mix it up with your favorite flavor.
Get the Recipe:Linzer Doily Wreaths
Personalize Your Thumbprints
We love a good jam-filled thumbprint as much as anyone else but when we look at these tiny, bowl-shaped cookies all we see are possibilities! Spoon jelly, nut butter or fruit curd into the centers before baking — or place a colorful piece of candied fruit into the center. Want to fill your thumbprints up with something that will melt in the oven? Bake the cookies without anything in the indentation and let them cool completely. Then add a dot of frosting and sprinkles, nuts or your favorite candy.
Get the Recipe:Cocoa Thumbprints
Flock Like a Pro
Flocking is a simple technique where icing is fully covered with sugar before it dries, to create a beautiful, sparkling texture. You don't need any special decorating skills to pull this pro technique off either. You can spread the icing onto the cookies with a spatula or pipe it in a series of swirls, swoops and zig-zags (like the trees shown here) to achieve different designs. Once you have your icing on the cookie simply dump sugar on top and then gently shake off the excess.
Get the Recipe:Jennifer's Iced Sugar Cookies
Festive Add-Ins FTW
These giant, saucer-sized cookies are packed with holiday-themed candies, peppermint chunks, salty pretzels and white chocolate chips, giving them a fun, festive vibe. Serve them as part of a cookie swap, for dessert on Christmas Day or as the special treat left for Santa — with a really big glass of milk!
Get the Recipe:Holiday Monster Cookies
Roll Cookie Dough in Colored Sugar
This technique couldn't be simpler. Just roll unbaked balls of cookie dough into colored sugar and they'll have a pretty, sparkly finish when they come out of the oven. You can even dip each side of the cookie into a different color for a fun, half-and-half effect.
Get the Recipe:Soft Sugar Cookies
Indulge Your Inner Sculptor
Deck your holiday table with edible Christmas lights! Blogger Beth Klosterboer came up with the bright idea: You just form cookie balls (made from crushed Oreos and cream cheese) into the shape of bulbs, then cover them in melted candy melts and coarse sugar. The finishing touch: silver bases made of Tootsie Rolls and coated with luster dust, and a wire of licorice lace!
Get the Recipe:Cookie Ball Christmas Lights
Let Your Cookie Press Do All the Work
These cheerful spritz cookies are ready to brighten your holiday cookie table, no extra fussing, frosting or decorating needed!
Get the Recipe:Tri-Color Christmas Spritz Cookies
Crush Up Candy Canes
It may be the oldest trick in the book but it's one we keep coming back to year after year — and for good reason! A few crushed up candy canes (or peppermint candies) add amazing flavor and a nice pop of color to any holiday cookie. Sprinkle them over butter cookies, chocolate cookies or even on chocolate-dipped biscotti for a treat no one can resist.
Get the Recipe:White Chocolate-Peppermint Drops
Start Folding
Despite the intricate design, these festive pinwheels are simple to create. The cream cheese in the cookie dough adds just the right amount of pliability, so you can cut, fold and shape with ease. We decorated the cookies with white, red and green coarse sanding sugar, sometimes called pearlized sugar, but you can feel free to swap in plain confectioners' sugar. They'll look stunning either way!
Get the Recipe:Poinsettia Pinwheel Cookies
Pipe a Pattern
This simple, repeated pattern of circles and triangles is hiding a fun surprise! If you cut this super-size skillet cookie into 8 equal wedges, each one will reveal a cheerful, smiling Santa!
Get the Recipe:Santa Skillet Cookie
Go Crazy with Sprinkles
Who knew sprinkles could look so chic? And, this technique is completely foolproof, too. Simply spread white frosting to the edges of your favorite Christmas cookies and then use any variety of sprinkles to create your design. The more types of sprinkles, the merrier!
Get the Recipe:Classic Sugar Cookies
Drizzle It
Not feeling confident in your cookie-decorating abilities? Drizzled chocolate will become your new go-to technique. Paired with sprinkles, nuts or colorful sugar it will make your holiday treats look like they came straight from the bakery.
Get the Recipe:Coffee-Toffee Chocolate Chip Cookies
Make the Most of Your Muffin Tin
Press your cookie dough into a muffin tin to create a cute, little cup that can hold any of your favorite holiday treats. Here we've used peanut butter cups and topped with honey-roasted peanuts but you could just as easily use colorful sprinkles to up the festive factor (like we do in this peppermint version).
Get the Recipe:Peanut Butter Cup Cookies
Give a Sneak Peek
You may not be allowed to peek when it comes to presents, but that's definitely not the case with cookies! Use small cookie cutters to punch holiday shapes out of half your cookie dough rounds and you'll create the perfect window in your top cookie for looking in on the delicious frosting filling.
Get the Recipe:Holiday Sandwich Cookies
More from:
12 Days of Cookies
Source: Read Full Article