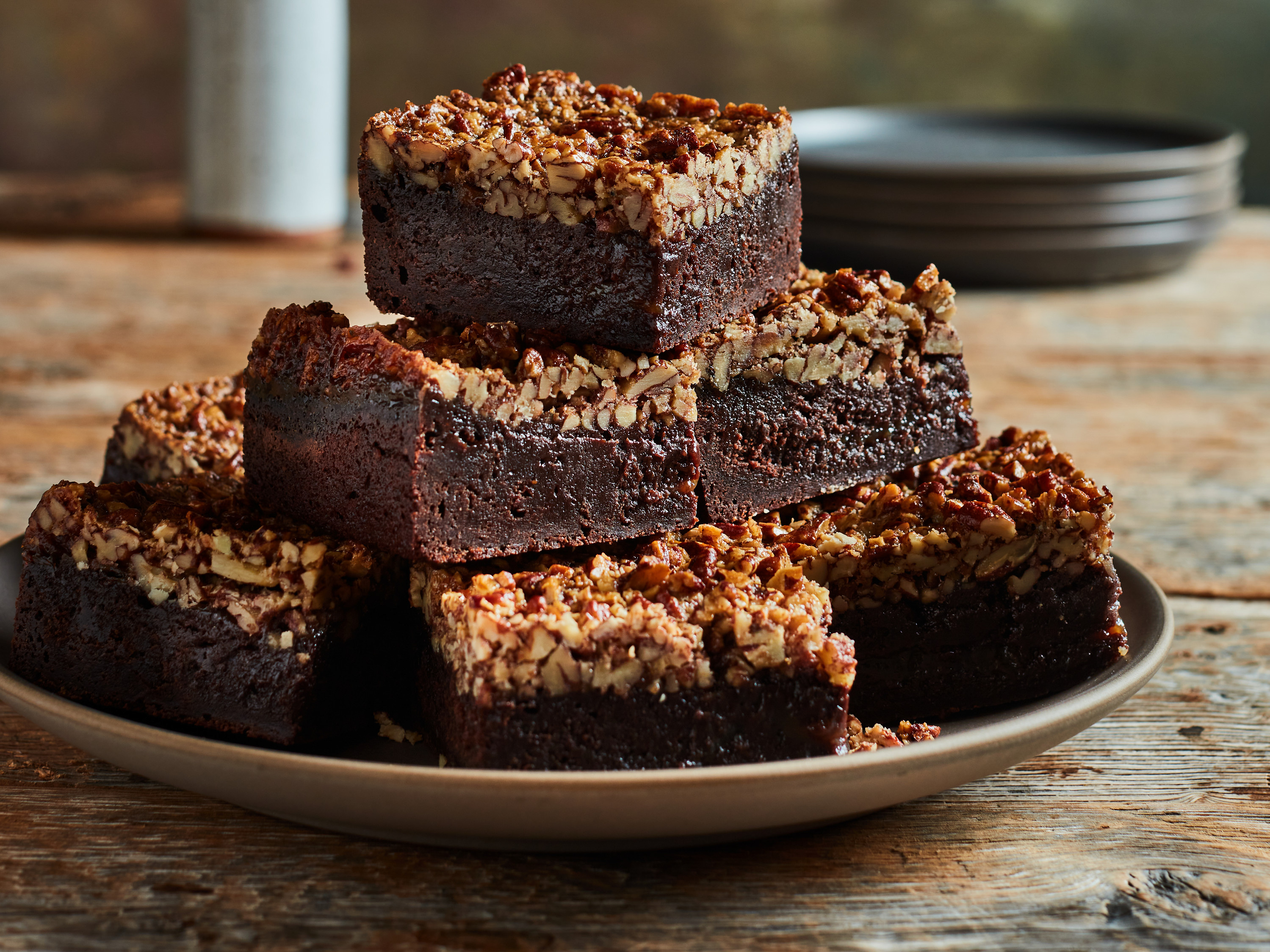 Photo By: Matt Armendariz
Photo By: Matt Armendariz©2014, Television Food Network, G.P. All Rights Reserved
Photo By: Armando Rafael; Armando Rafael©2015, Television Food Network, G.P. All Rights Reserved
Photo By: Teri Lyn Fisher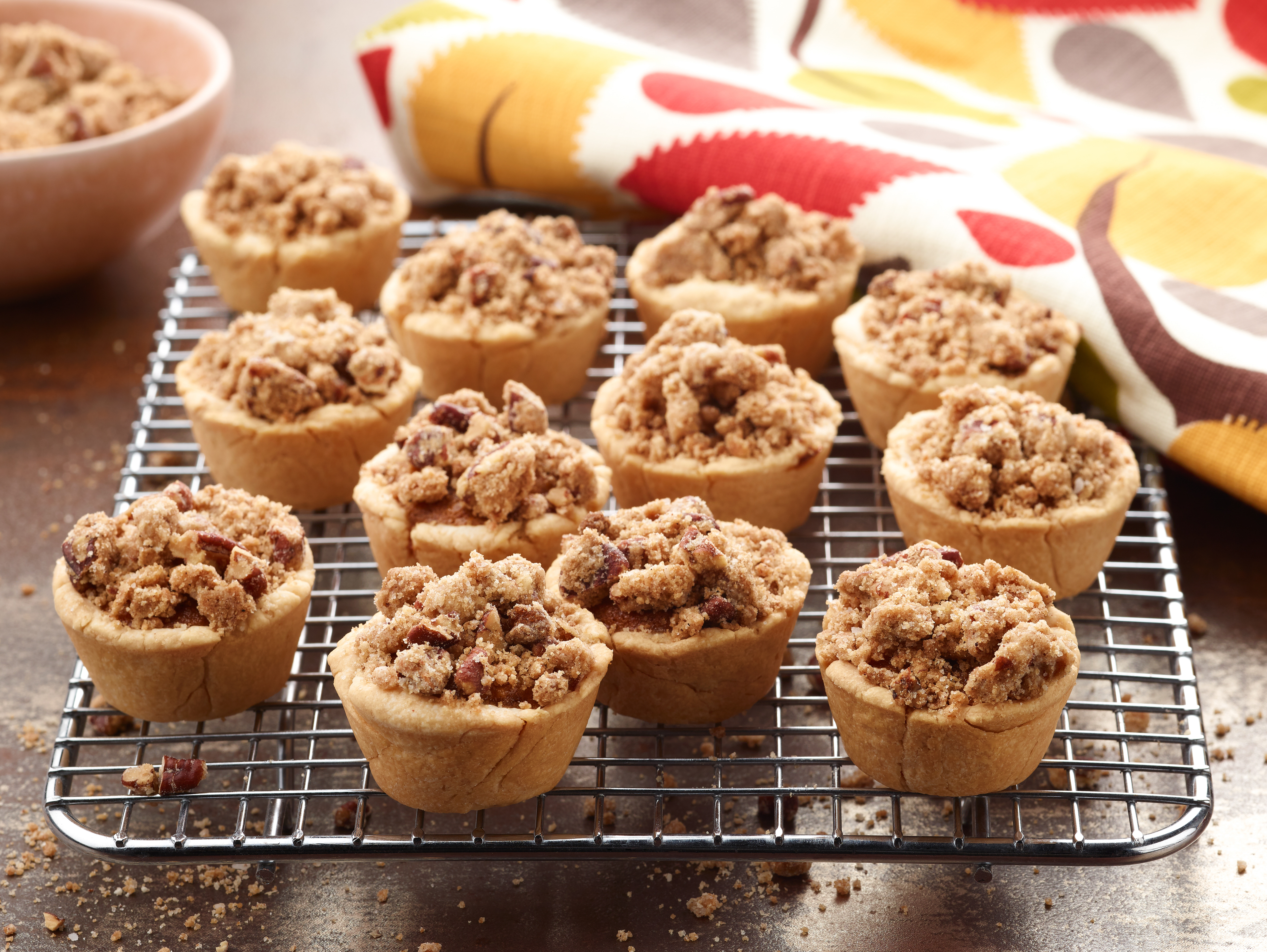 Photo By: Renee Comet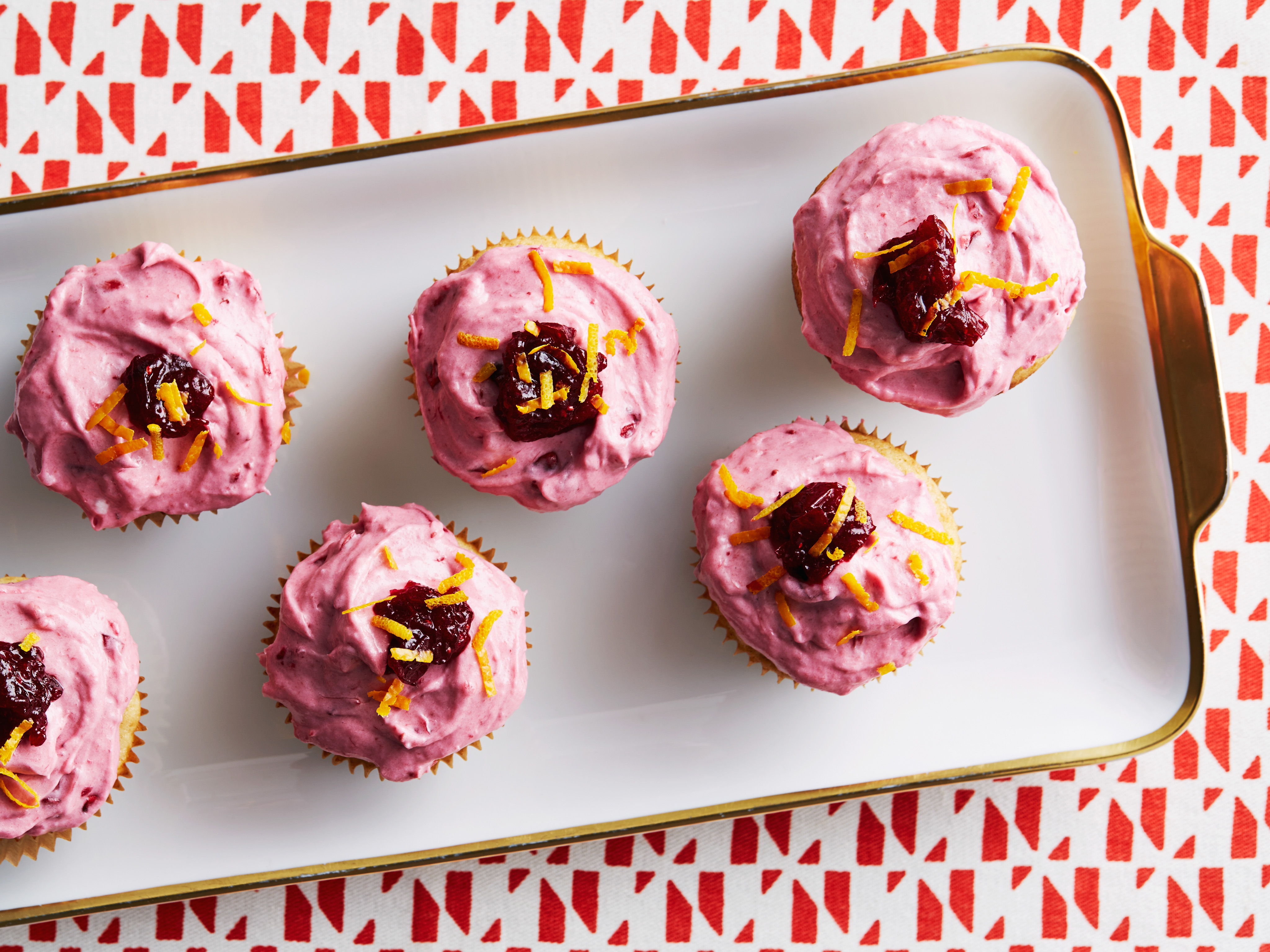 Photo By: Armando Rafael; Armando Rafael©2015, Television Food Network, G.P. All Rights Reserved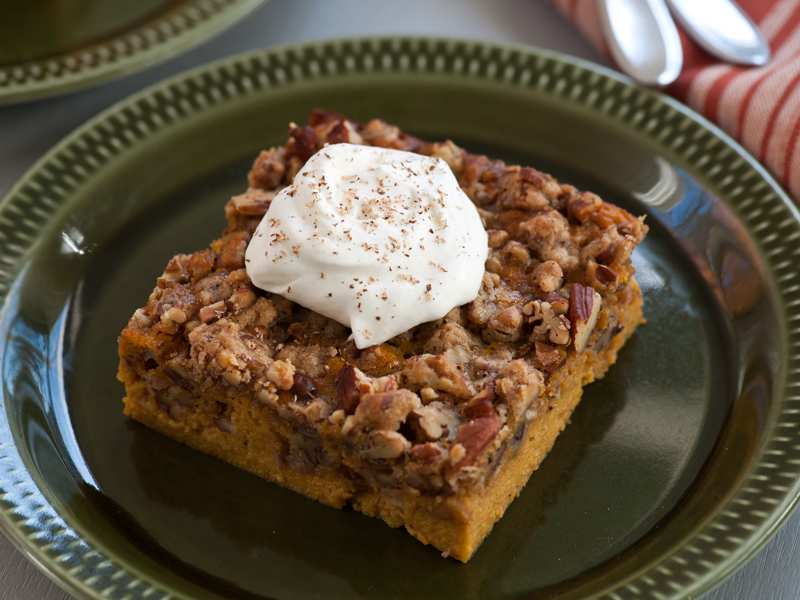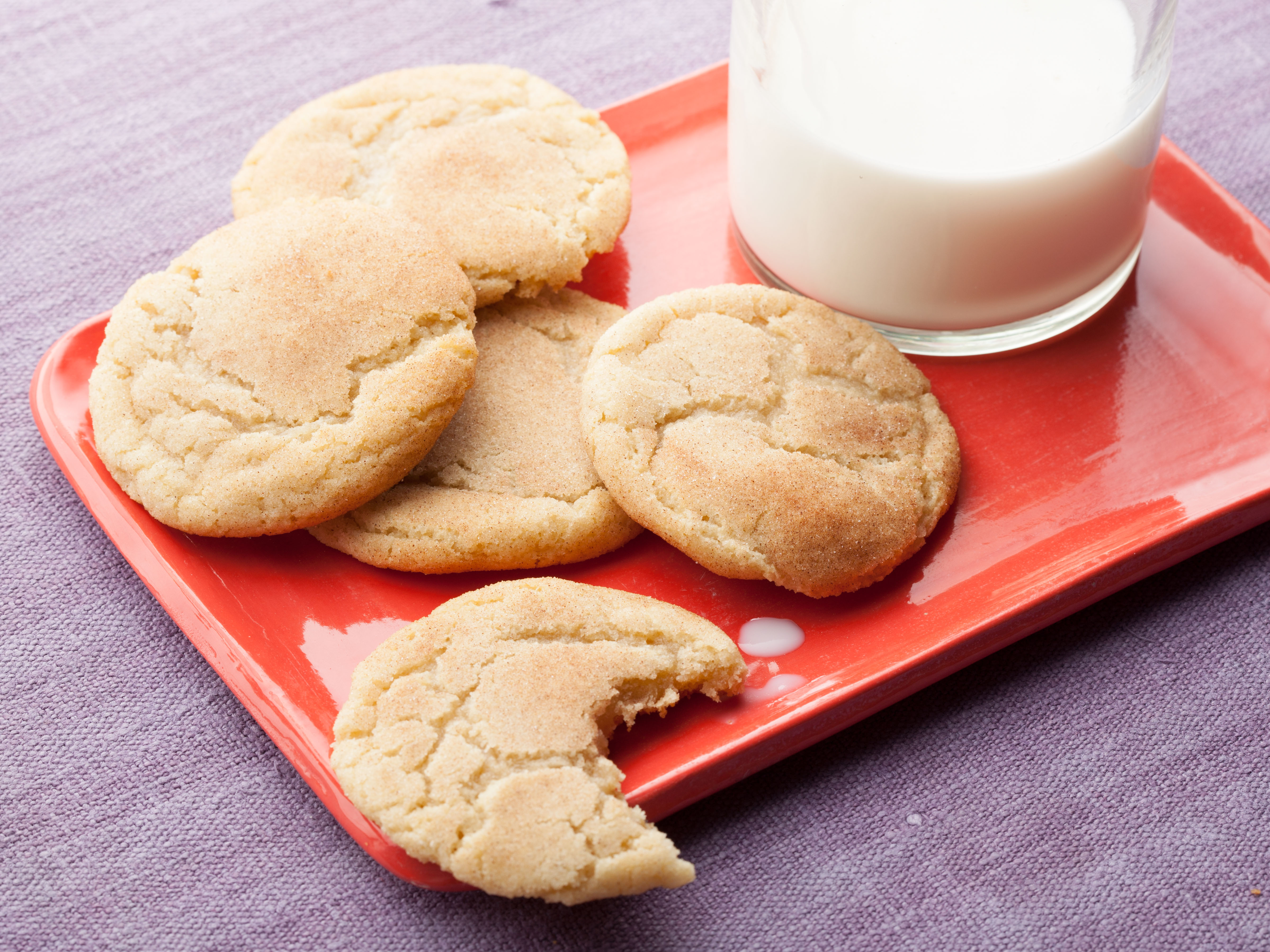 Photo By: Tara Donne©Tara Donne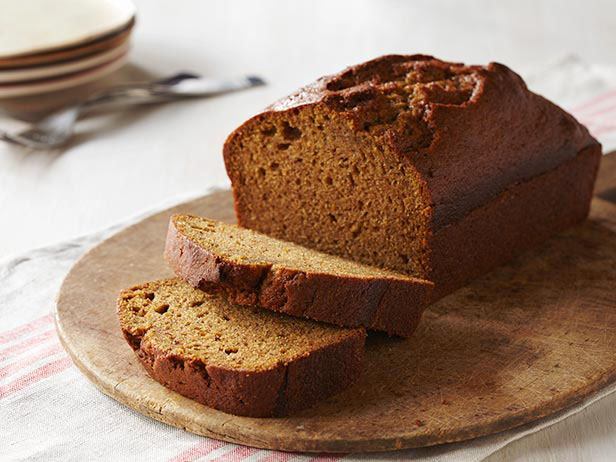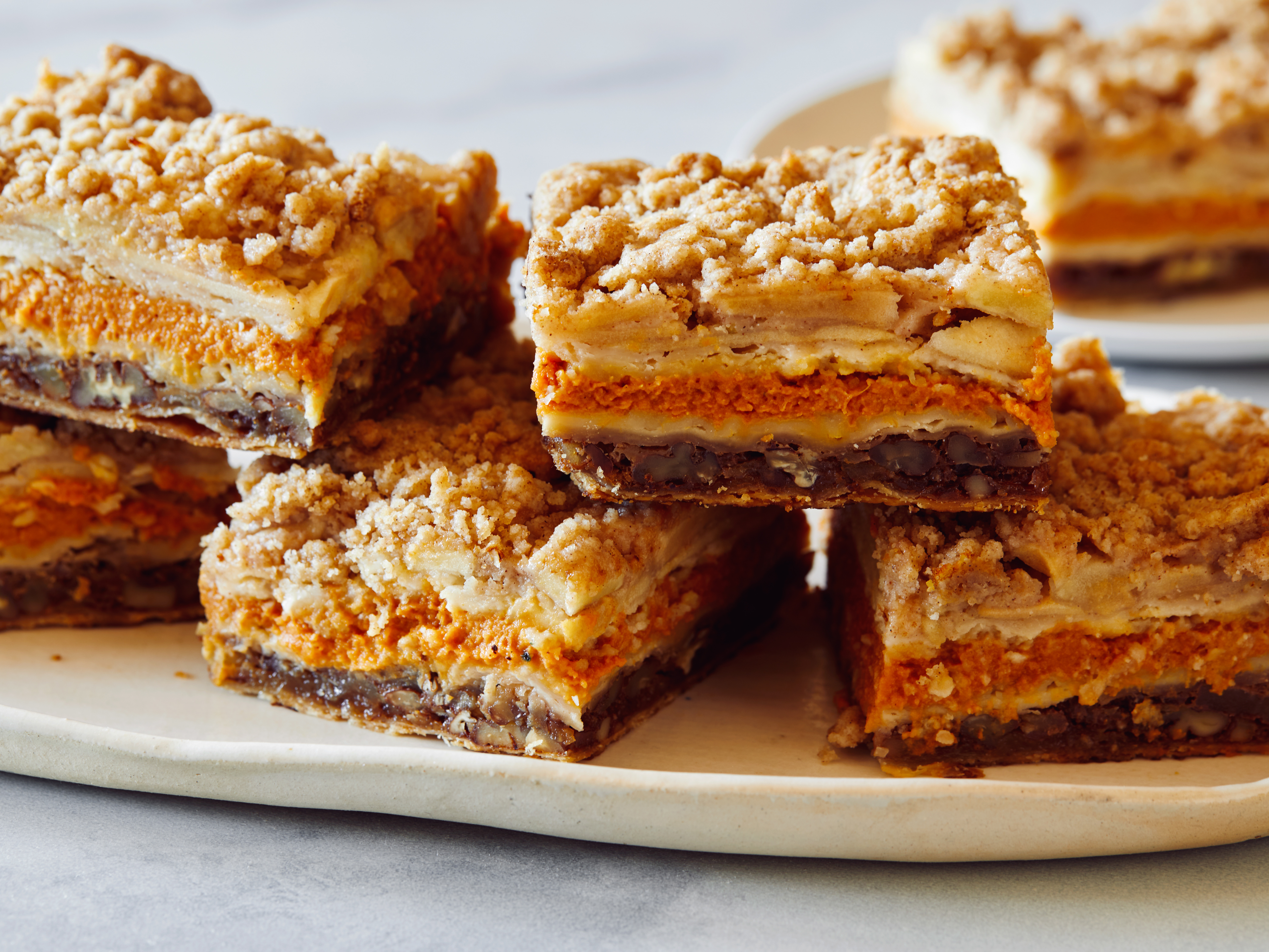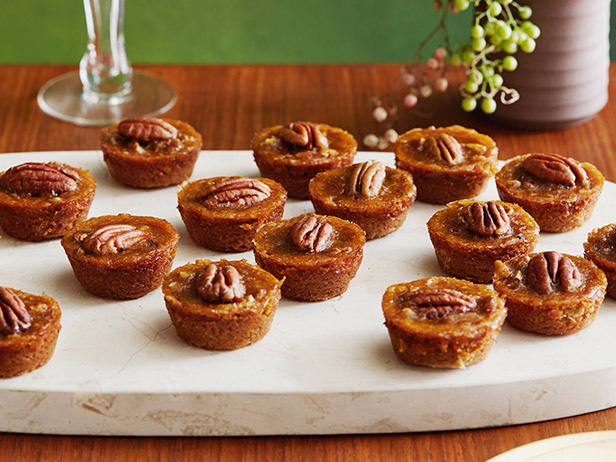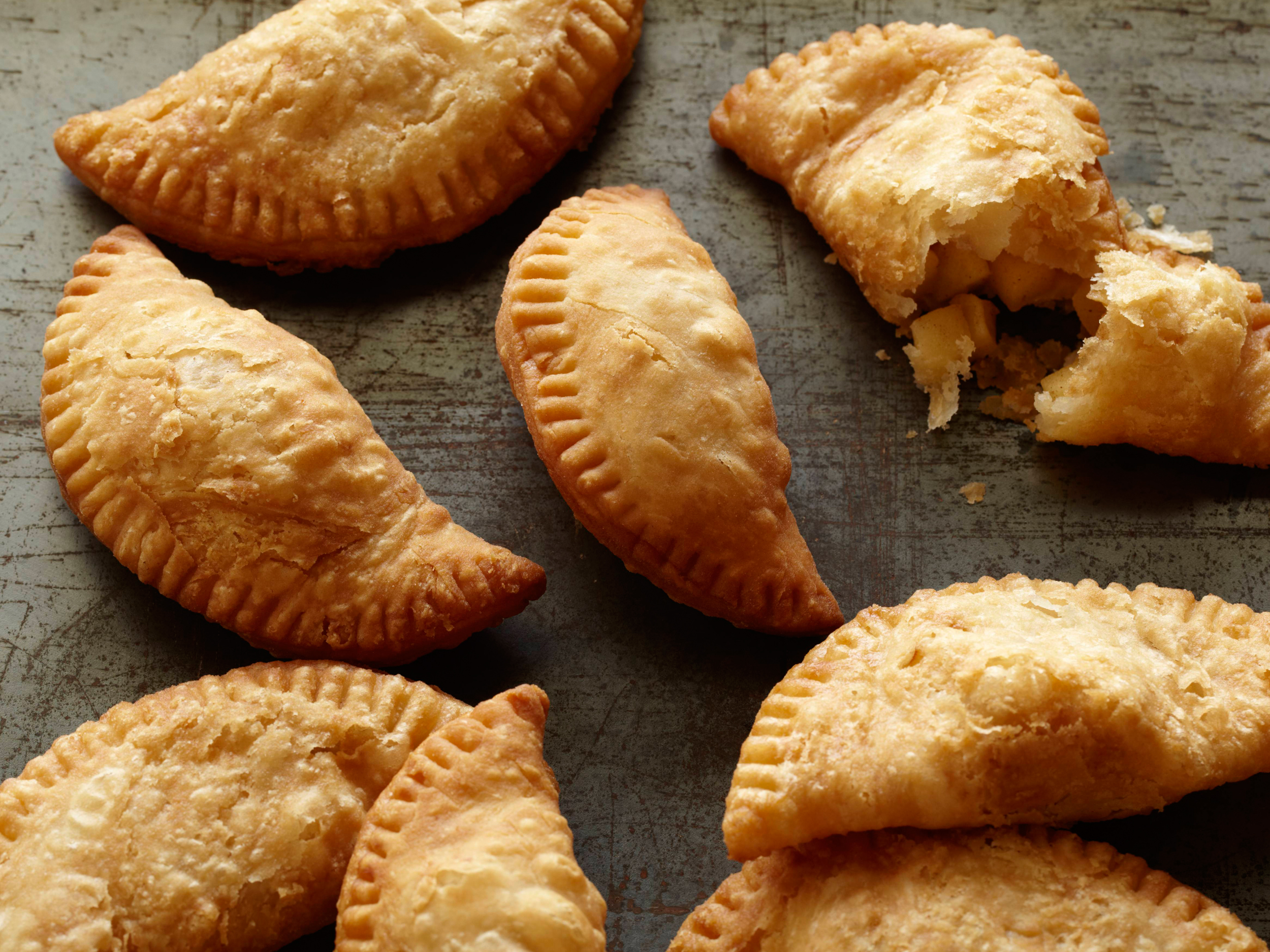 Photo By: Matt Armedariz©2012, Television Food Network, G.P. All Rights Reserved.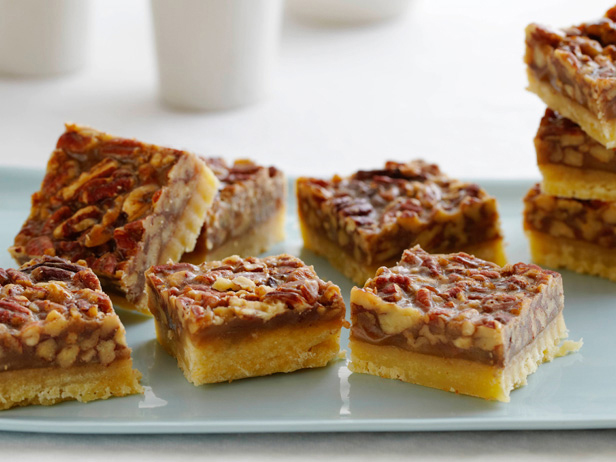 ©2012 Food Network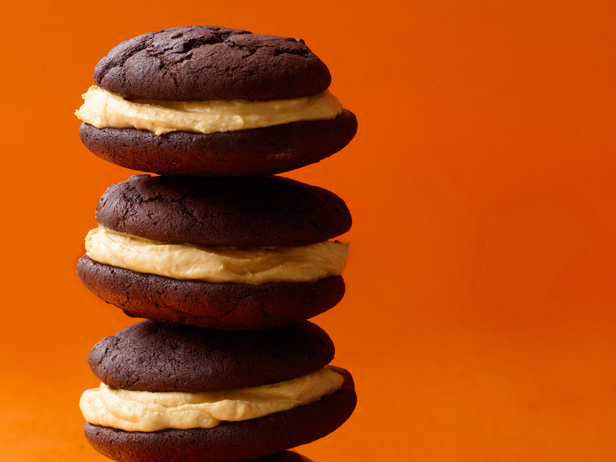 Photo By: Con Poulos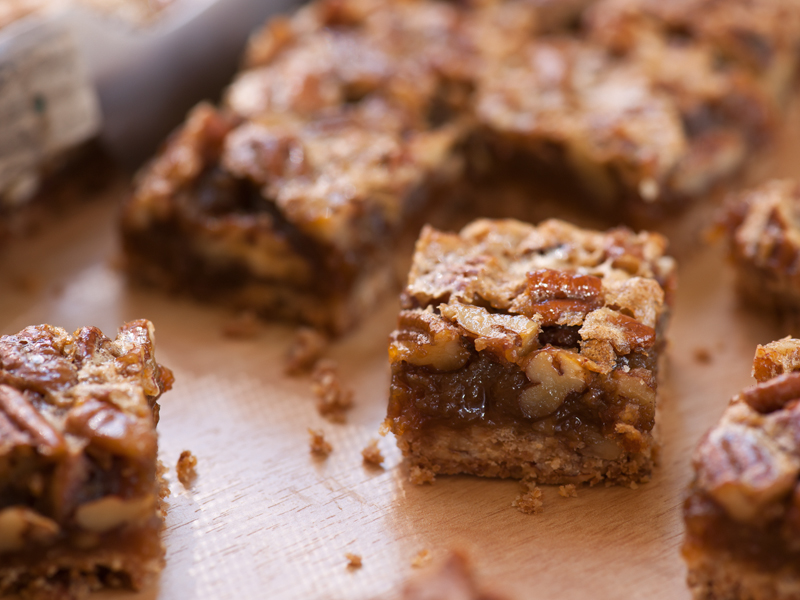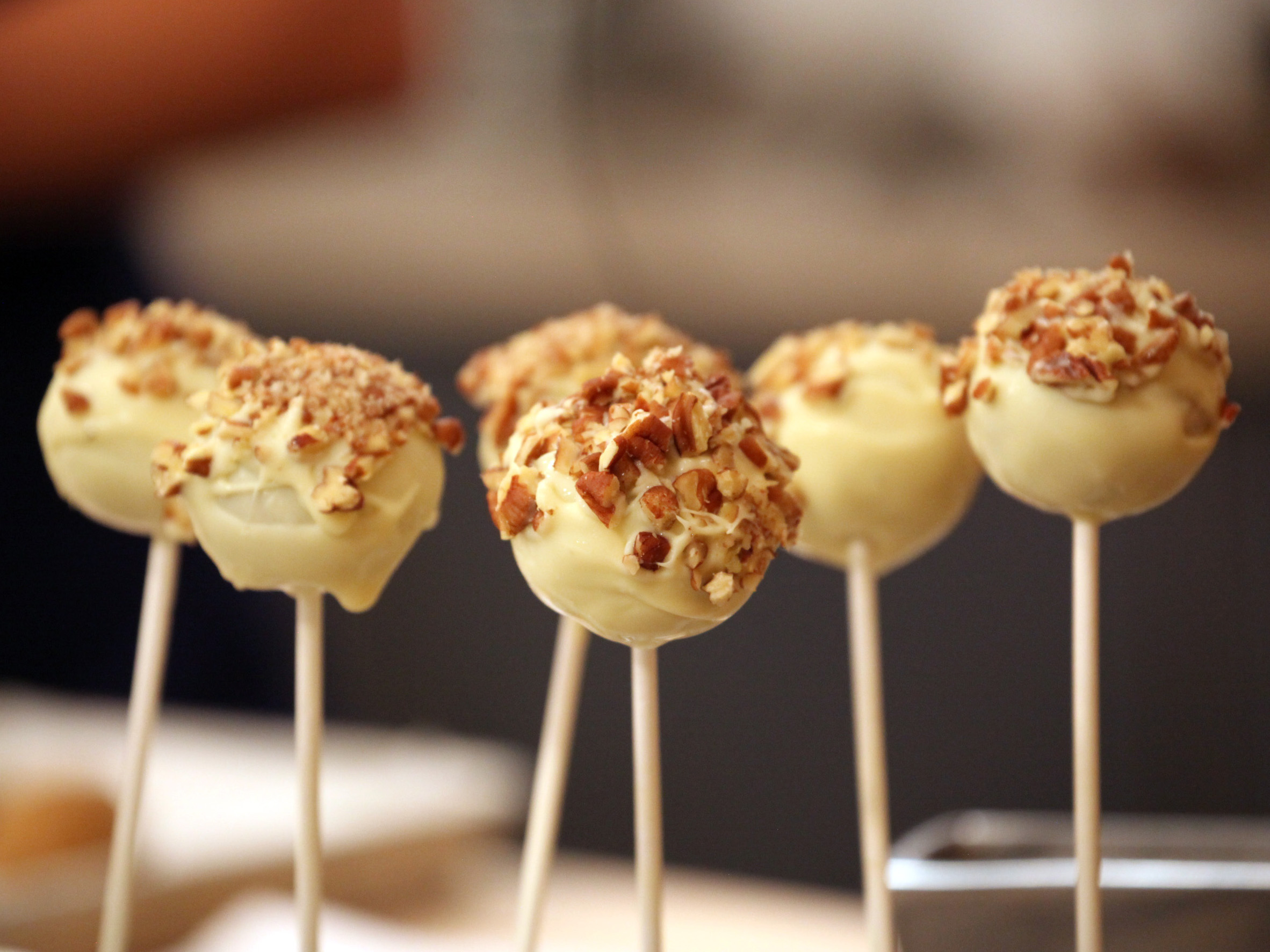 Photo By: Photographer: Corey Behnke©Monday Sessions Media Inc.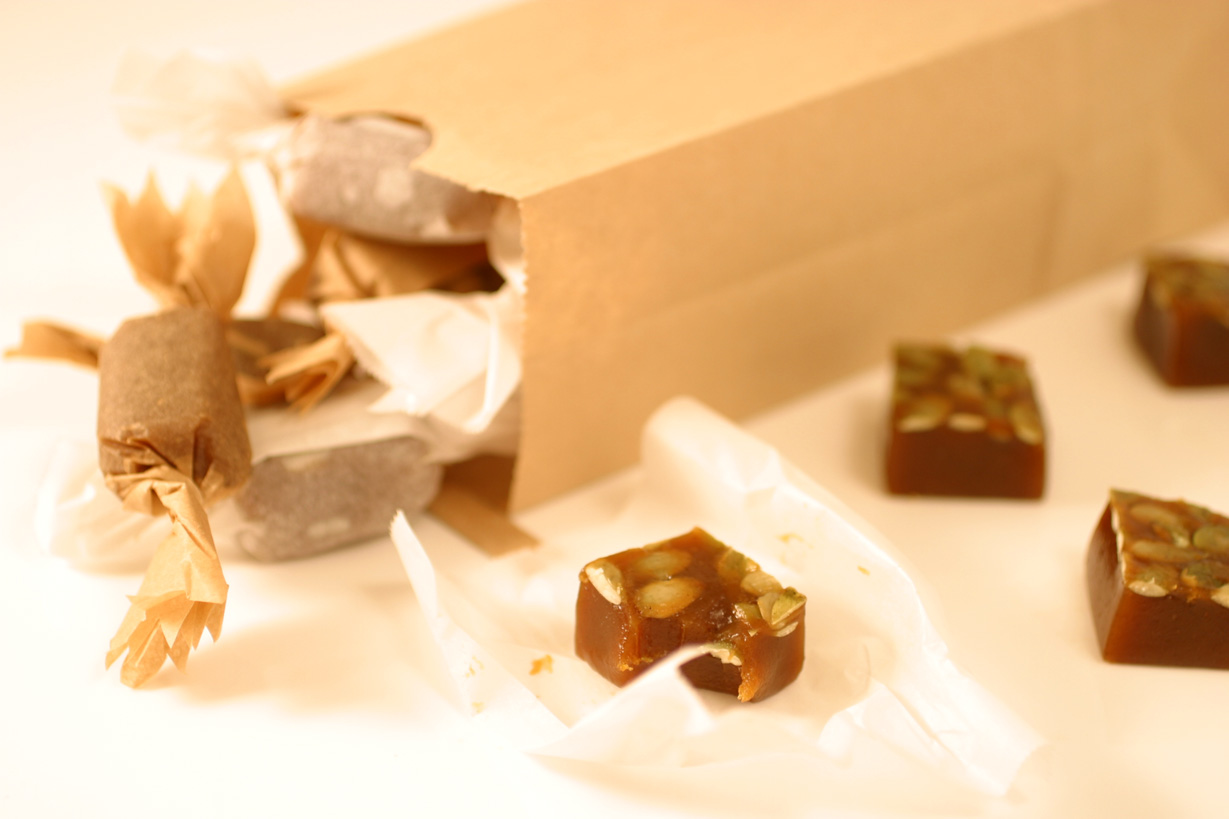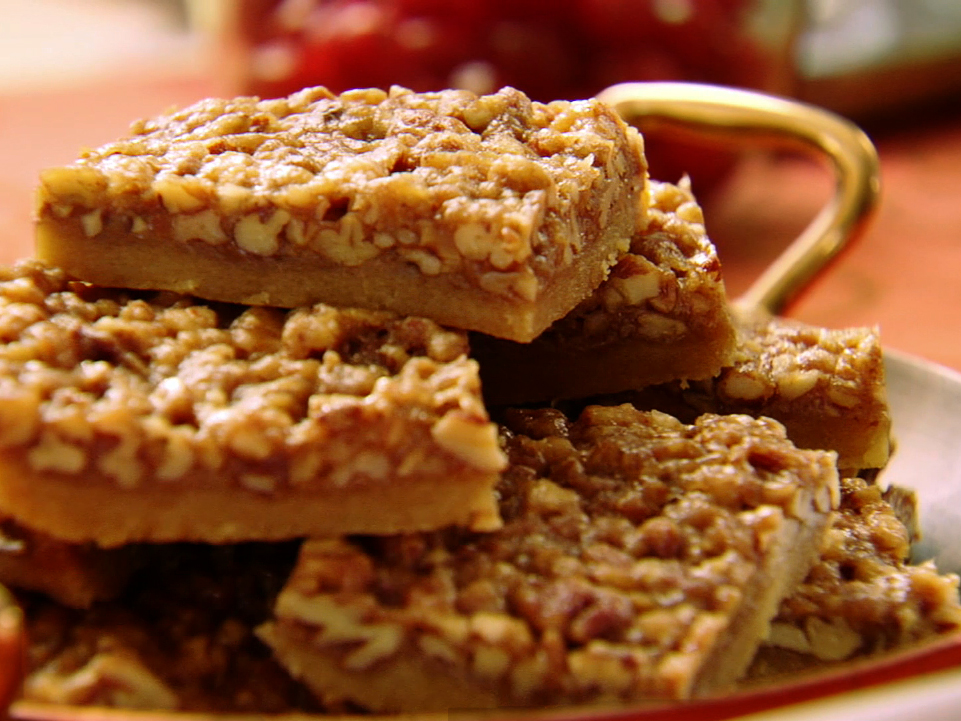 Bring a Sweet Treat
When you're planning to hit the road for the holidays, the last thing you want to deal with is figuring out how to transport a fussy dessert. Nobody wants to hold a pie plate on their lap the entire ride — or worry about a sheet pan or casserole dish sliding around in the trunk. But don't give up on gifting your host a homemade Thanksgiving dessert just yet. We've got plenty of travel-friendly ideas that you can make in advance and take on the go, including Thanksgiving cookies, fall-themed cupcakes and even pumpkin bread. One of our favorites? These decadent chocolate brownies, topped with a sweet and crunchy layer of pecan pie. To ensure the layers stay distinct when these two classic desserts come together, the brownie is baked first then the nut filling is layered over it and baked again. In the oven, the syrup seeps into the brownies, keeping them moist and rich.
Get the Recipe:Pecan Pie Brownies
Spiced Cutout Sugar Cookies
The dough for these spiced autumn cookies is easily made in a food processor, much like pie dough, but with softened butter. Get festive with the decorating by making fall leaves or turkeys using halved candy corns or pecans for the tail feathers.
Get the Recipe:Spiced Thanksgiving Sugar Cookies
Brown-Butter Pecan Pie Cupcakes
These cupcakes were inspired by one of our favorite holiday pies. We toasted the pecans and finely ground them into a flour (replacing some all-purpose flour) to make the cupcakes, and we topped the cupcakes off with a brown-butter frosting you'll want to make again and again (it's perfect on banana bread). Store-bought dulce de leche spooned on top is an easy way to bring on pecan pie's gooeyness.
Get the Recipe:Brown-Butter Pecan Pie Cupcakes
Pumpkin Pie Dip
We turned the fall staple into a cool and refreshing no-bake dip perfect for family gatherings.
Get the Recipe:Pumpkin Pie Dip
Sweet Potato Pie Cookies
If sweet potato is your pie of choice then these cookies are for you: They channel all the flavor of that Southern favorite in a fun two-bite package. The crust comes together quickly and gets pressed into a mini-muffin tin, no rolling necessary. We bake the crumble topping separately to keep it crisp and easy to put on the cookies after they come out of the oven. Any extra would be great on ice cream, yogurt or fruit — or make a double batch and keep it on hand for a quick topping for a future baked dessert.
Get the Recipe:Sweet Potato Pie Cookies
Cranberry-Orange Cupcakes
Celebrate the sweet-tart goodness of cranberry sauce with vibrant pink cupcakes at your holiday gathering.
Get the Recipe:Cranberry-Orange Cupcakes
Pecan Pumpkin Crunch
These crunchy pumpkin bars will be the star of any fall potluck party.
Get the Recipe:Pecan Pumpkin Crunch
Snickerdoodles
Get the Recipe:Snickerdoodles
Pumpkin Bread
Get the Recipe:The Best Pumpkin Bread
Every Flavor Thanksgiving Pie Bars
You can enjoy three of your favorite Thanksgiving pies in just one dessert with these tasty pie bars. Layers of prepared pie dough are baked until golden brown, then stacked among pecan pie, pumpkin pie and apple pie fillings, sprinkled with a super-simple crumb topping and baked to perfection. Serve the bars as is or a la mode like traditional pie for an impressive and fun holiday treat.
Get the Recipe:Every Flavor Thanksgiving Pie Bars
Mini Pecan Pumpkin Pies
Sunny mixes pecans into her pumpkin pies and makes them bite-size crowd-pleasers.
Get the Recipe:Mini Pecan Pumpkin Pies
Fried Apple Hand Pies
Get the Recipe:Fried Apple Hand Pies
Pecan Squares
Get the Recipe:Pecan Squares
Pumpkin Whoopie Pies
The Neelys give whoopie pies a fall makeover with this chocolate-pumpkin version.
Get the Recipe:Whoopie Pumpkin Pies
Pecan Bars
Get the Recipe:Pecan Bars
Pumpkin Cake Pops
These cake pops are kid friendly both to make and to eat. Get the little ones involved in tearing the cake into crumbs and then dipping the finished pops into white chocolate.
Get the Recipe:Pumpkin Cake Pops
Pumpkin Caramels
Get the Recipe:Pumpkin Caramels
Pecan Bars
Brown sugar does double duty in this five-ingredient bar cookie, adding sweetness and molasses flavor.
Get the Recipe:Pecan Bars
More from:
Thanksgiving Desserts: Pies and Beyond
Source: Read Full Article