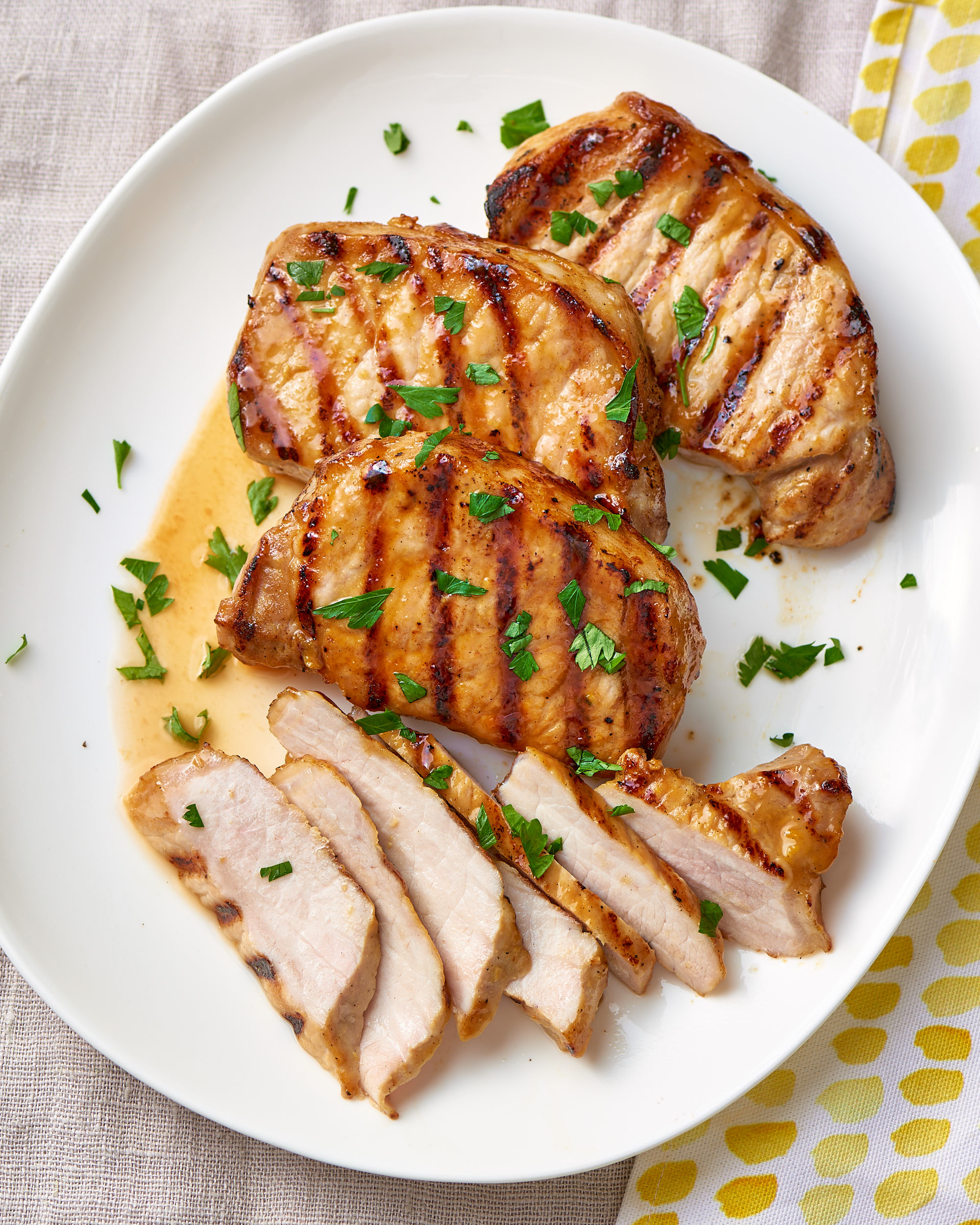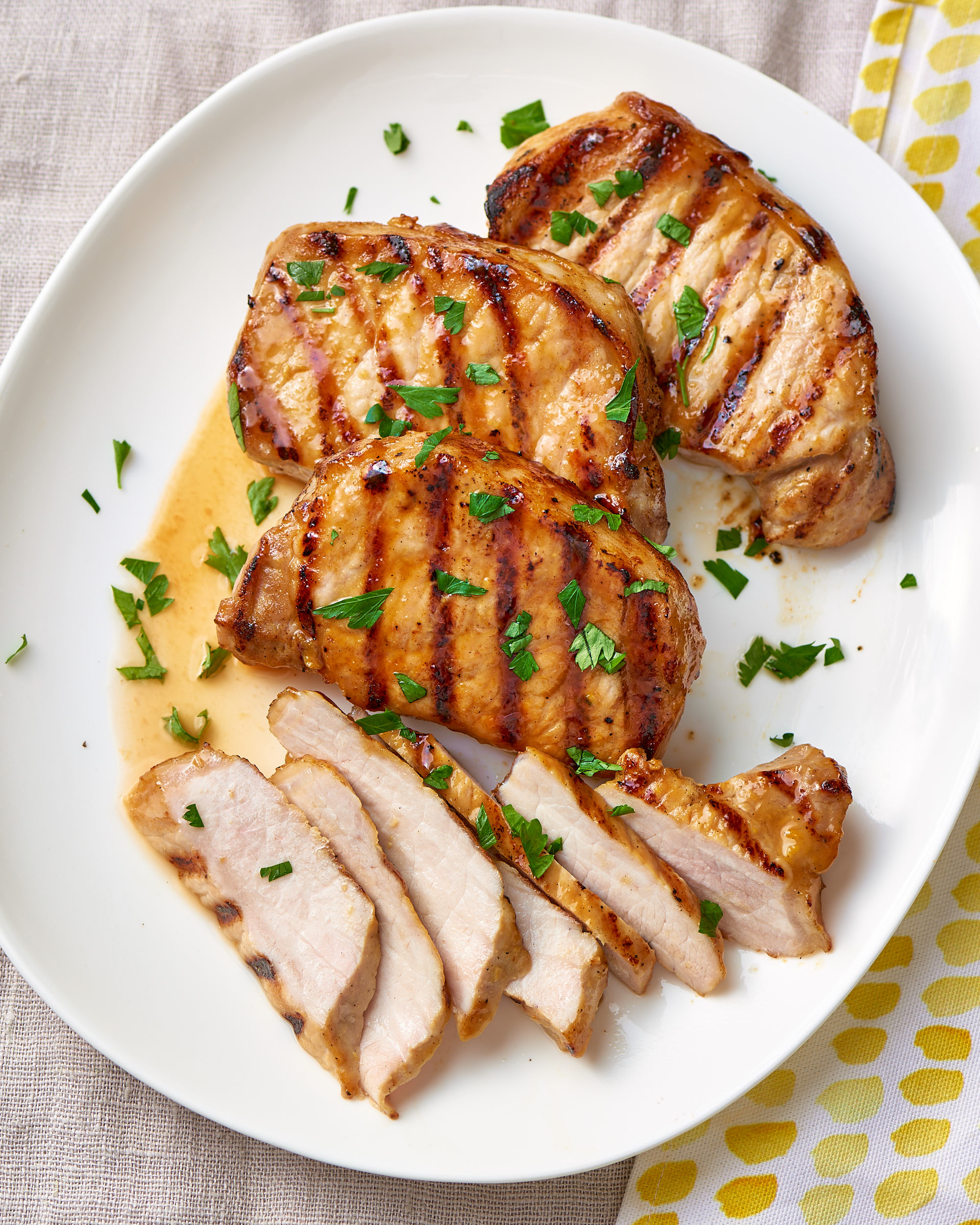 Now that warm weather is here, it's time to fire up the grill. But don't save all the fun for the weekend — our collection of easy grilled dinners, from shrimp skewers to spicy chicken breasts, are simple enough to make any day of the week. All our recipes are packed with expert tips, too, so you'll be serving a delicious dinner while mastering new grilling skills.
1. Easy Grilled Pork Chops with Sweet & Tangy Mustard Glaze
Brining pork chops in a flavorful salt-water mixture (made with bay leaf, garlic, and a pinch of brown sugar) allows them to soak up flavor before they hit the hot grill. Finishing the chops with a tangy glaze ensures these will be a hit all summer long.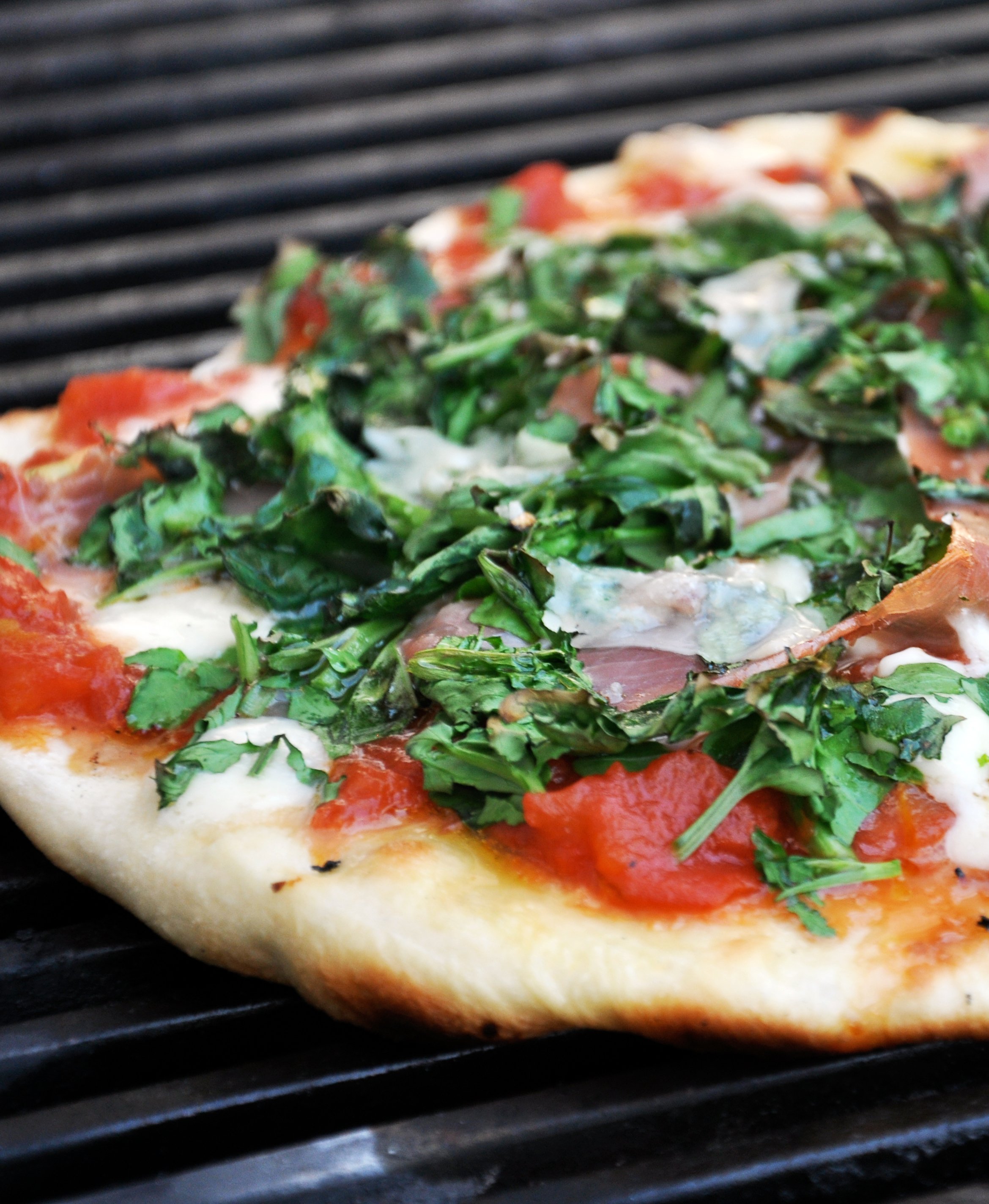 2. How To Make the Best Grilled Pizza
Keep the oven off and your kitchen cool by cooking your pizza on the grill this summer. The high heat makes for a deliciously charred crust, and adding the toppings at the very end keeps everything nice and crisp.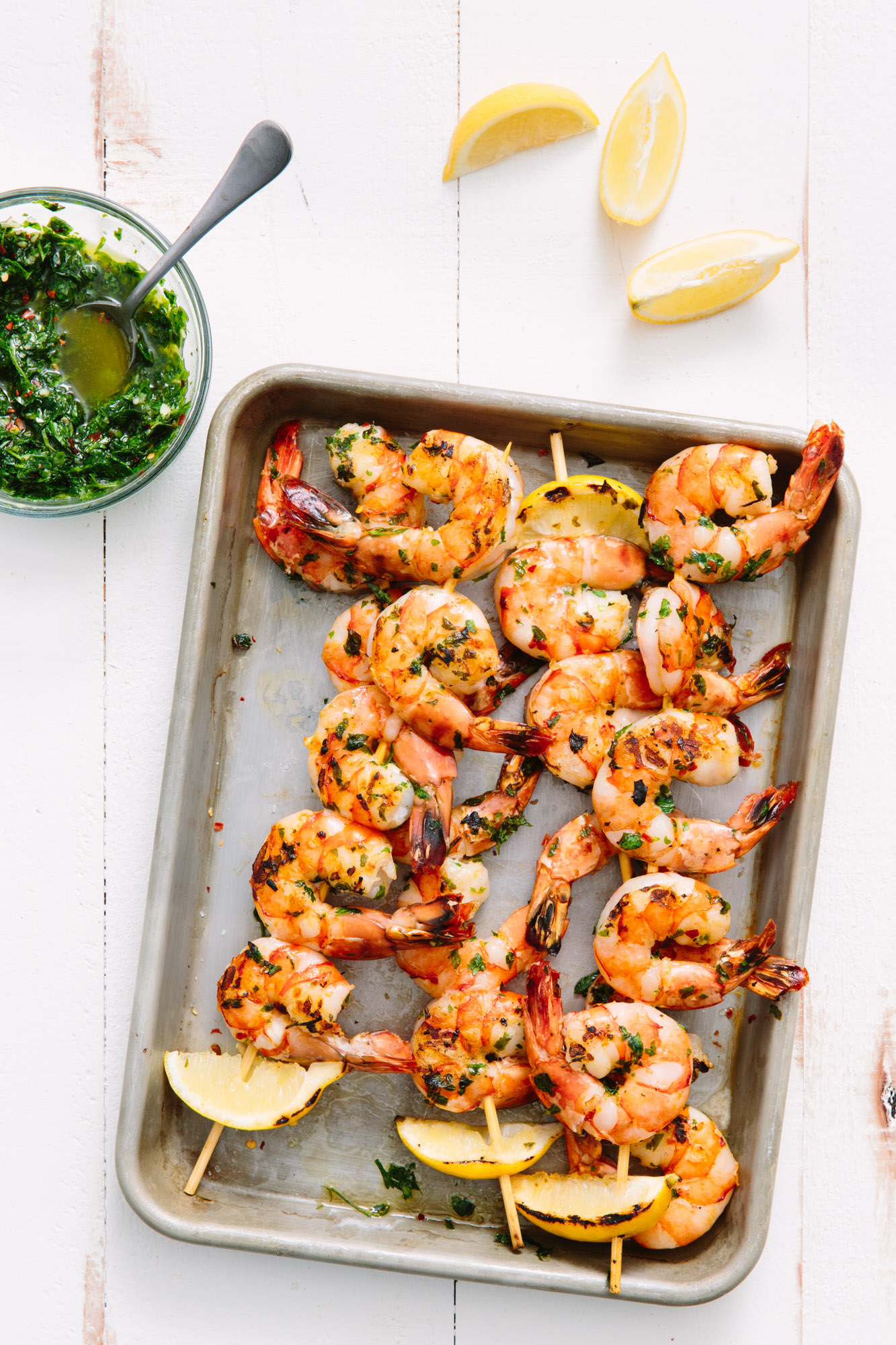 3. Grilled Shrimp Skewers with Chimichurri
This easy, herby chimichurri sauce plays double duty for dinner: It marinates the shrimp and acts as a dipping sauce, too. For extra flavor, thread a lemon wedge onto each skewer, which will caramelize on the grill and can be squeezed over the shrimp for serving.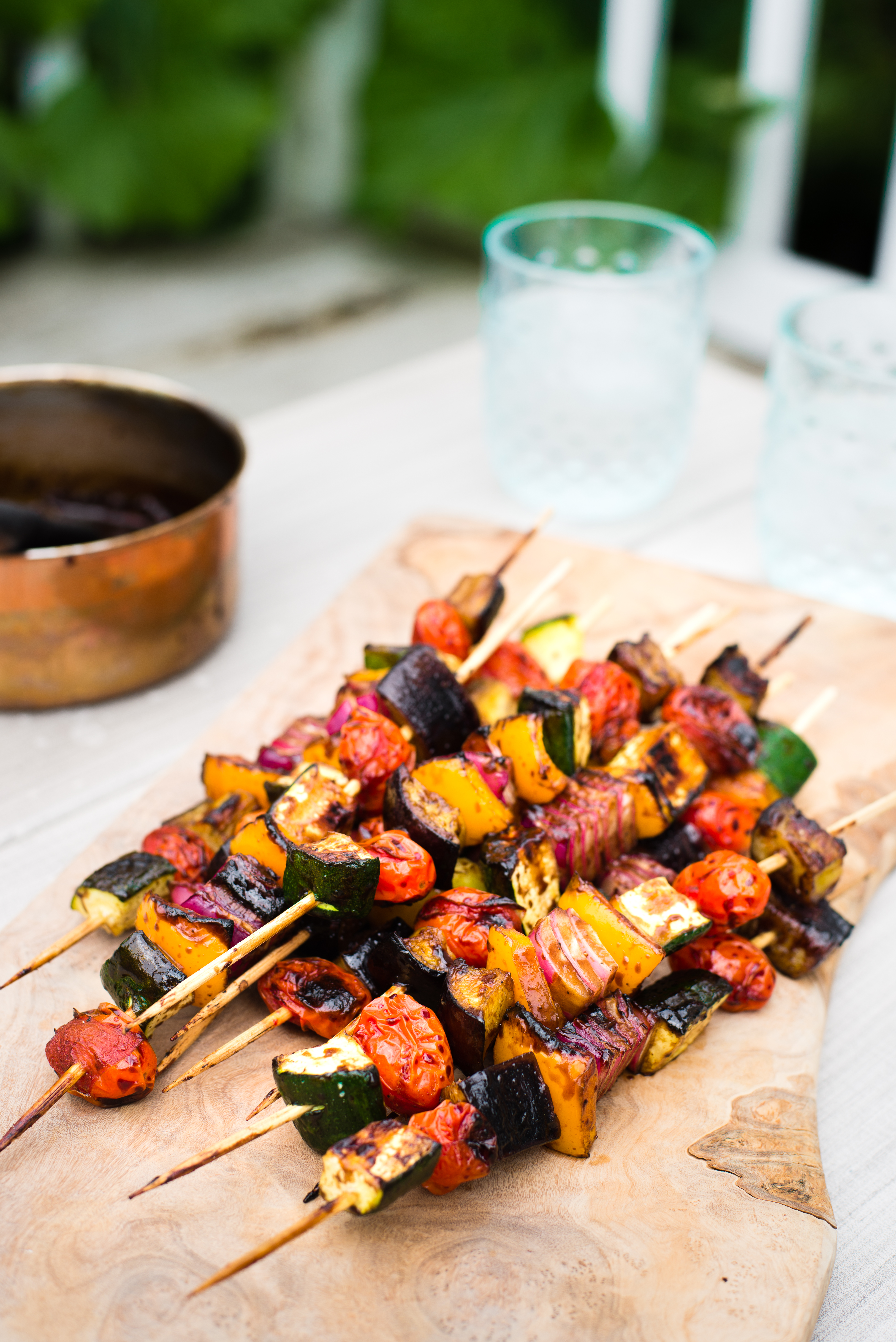 4. Balsamic-Glazed Veggie Kebabs
A quick glaze made of balsamic vinegar, Dijon, and garlic is great on pretty much any grilled veggie — although eggplant, tomatoes, summer squash, and red onion are our favorites. Leftover glaze is also great on grilled chicken, steak, or salmon.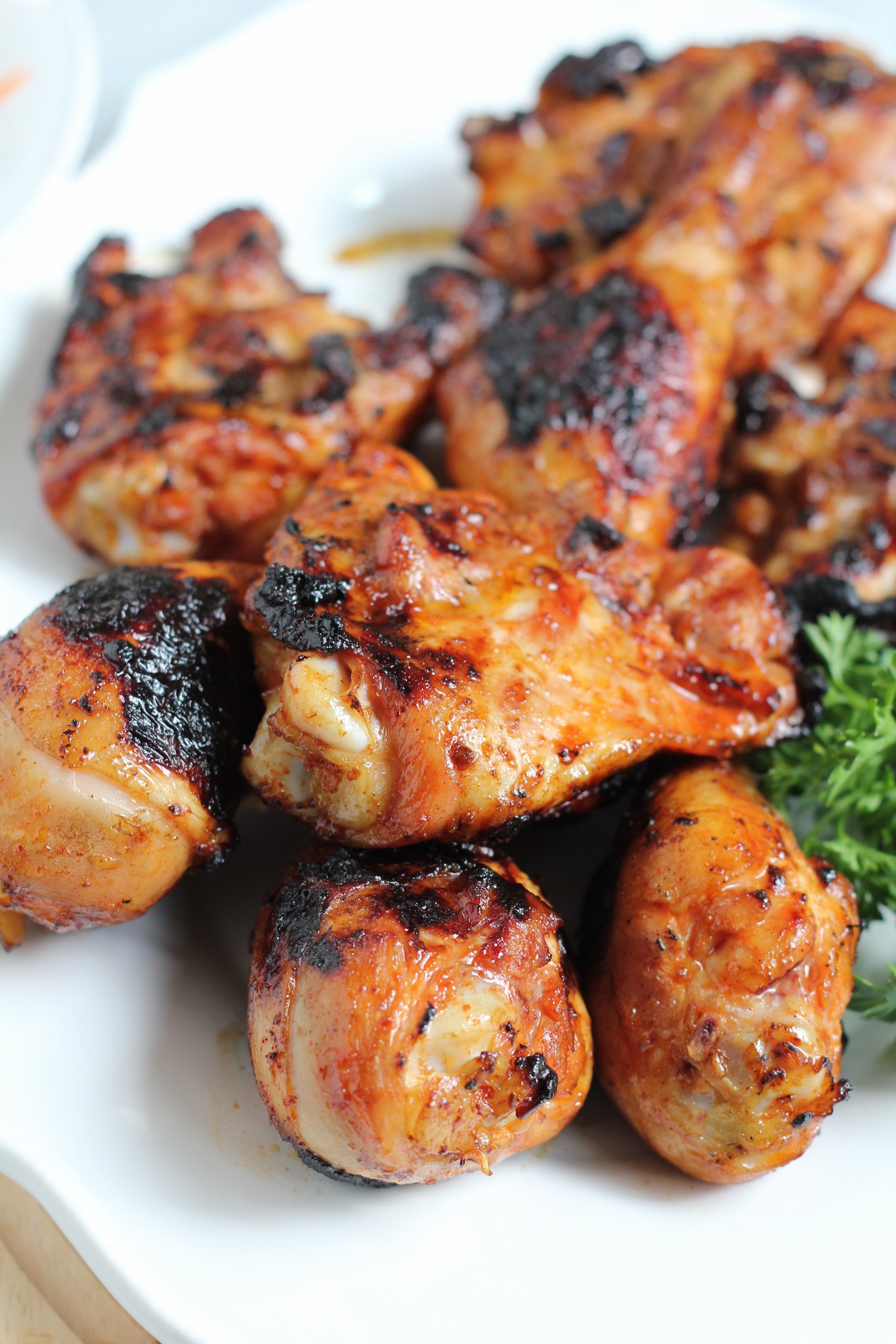 5. Spicy Korean Grilled Chicken
The combination of savory soy sauce, gochujang (a Korean hot pepper paste), and a touch of brown sugar makes for a spicy-sweet glaze for chicken. This recipe is best with a little planning — allowing the chicken to marinate overnight will infuse it with maximum flavor.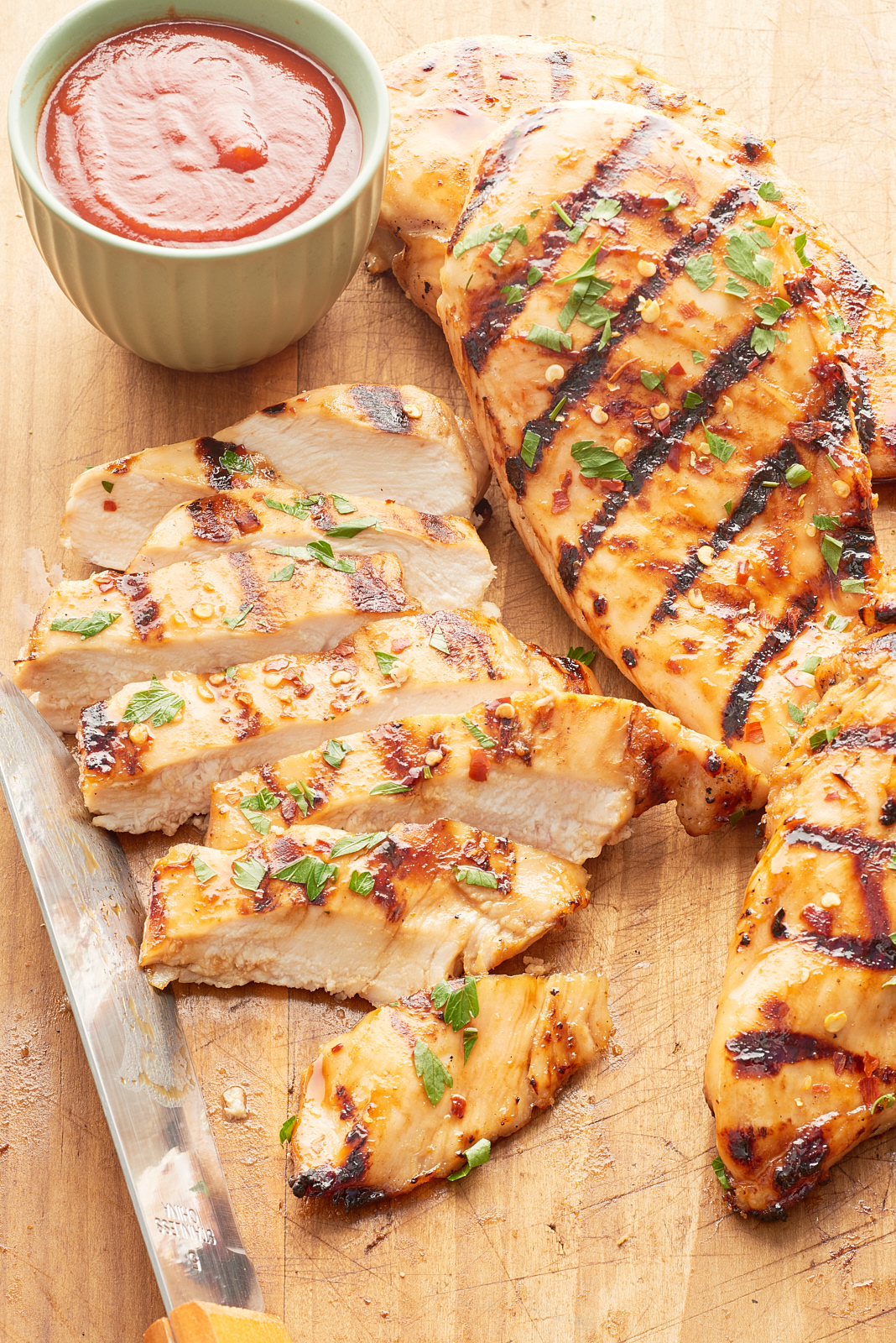 6. How To Make Juicy, Flavorful Grilled Chicken Breast
Once you've mastered juicy and tender grilled chicken breast, it will quickly become part of your weekly rotation. Leftovers can be made into delicious chicken sandwiches, or sliced and eaten with salad for lunch.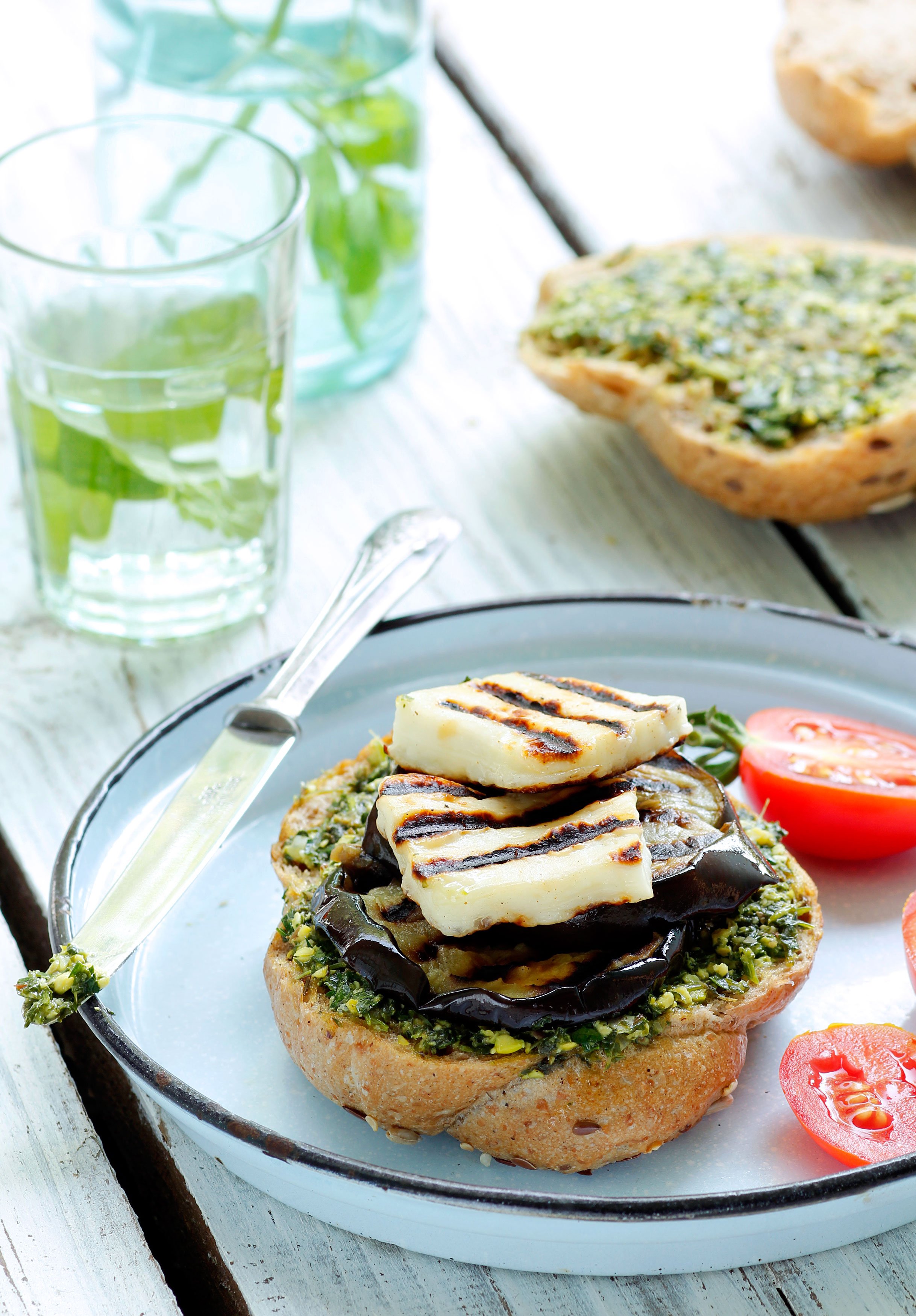 7. Grilled Eggplant Burgers With Halloumi Cheese
Because it's one of the sturdiest cheeses, halloumi begs for a turn on the grill. Paired with sliced eggplant and homemade pesto, this sandwich will be a favorite among vegetarians and meat-eaters alike.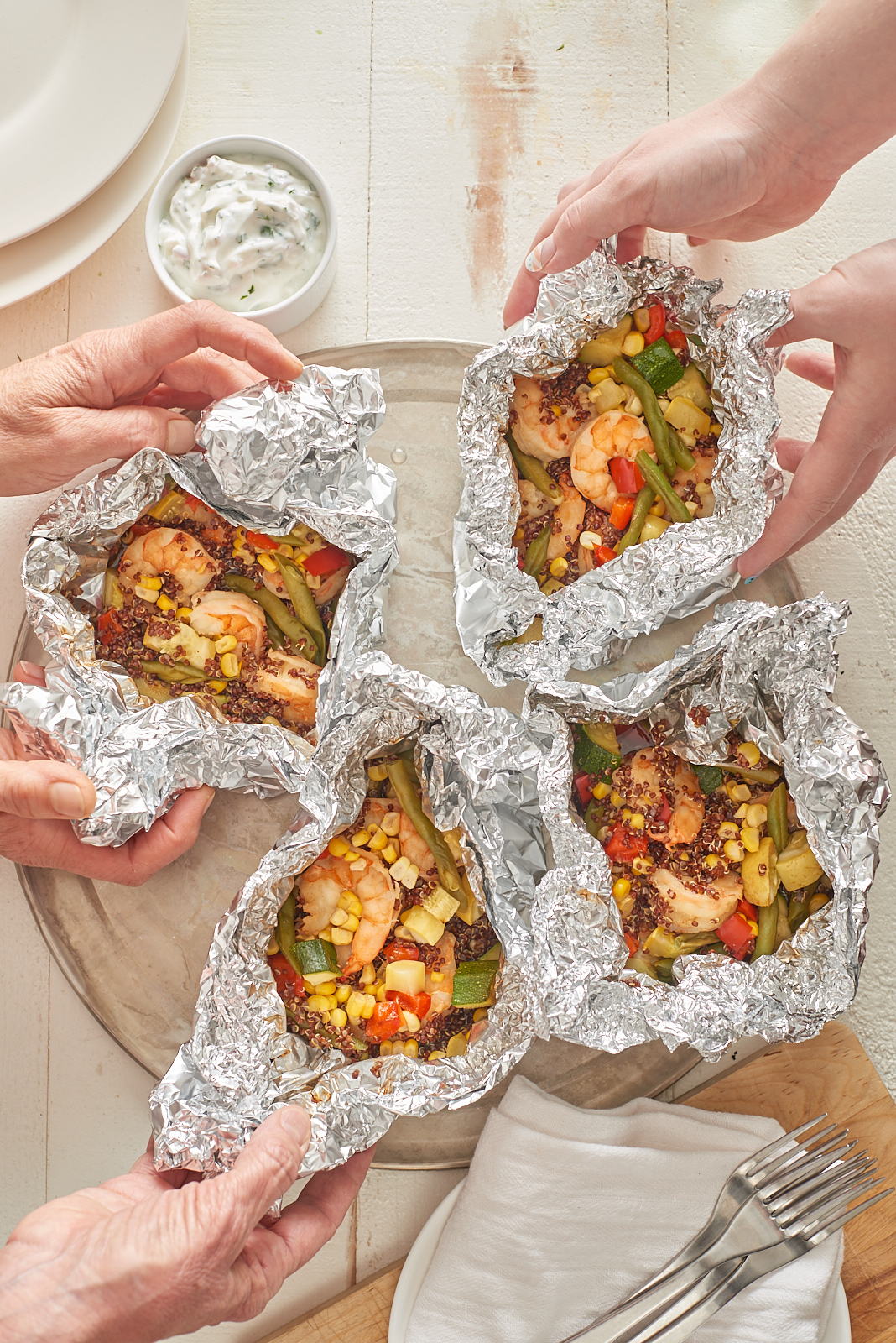 8. Grilled Shrimp and Vegetable Grain Bowls
We gave the trendy grain bowl a turn on the grill, resulting in these fun foil packets the whole family will enjoy. Everyone can personalize their own, beginning with a base of quinoa and shrimp and then choosing between an assortment of fresh veggies.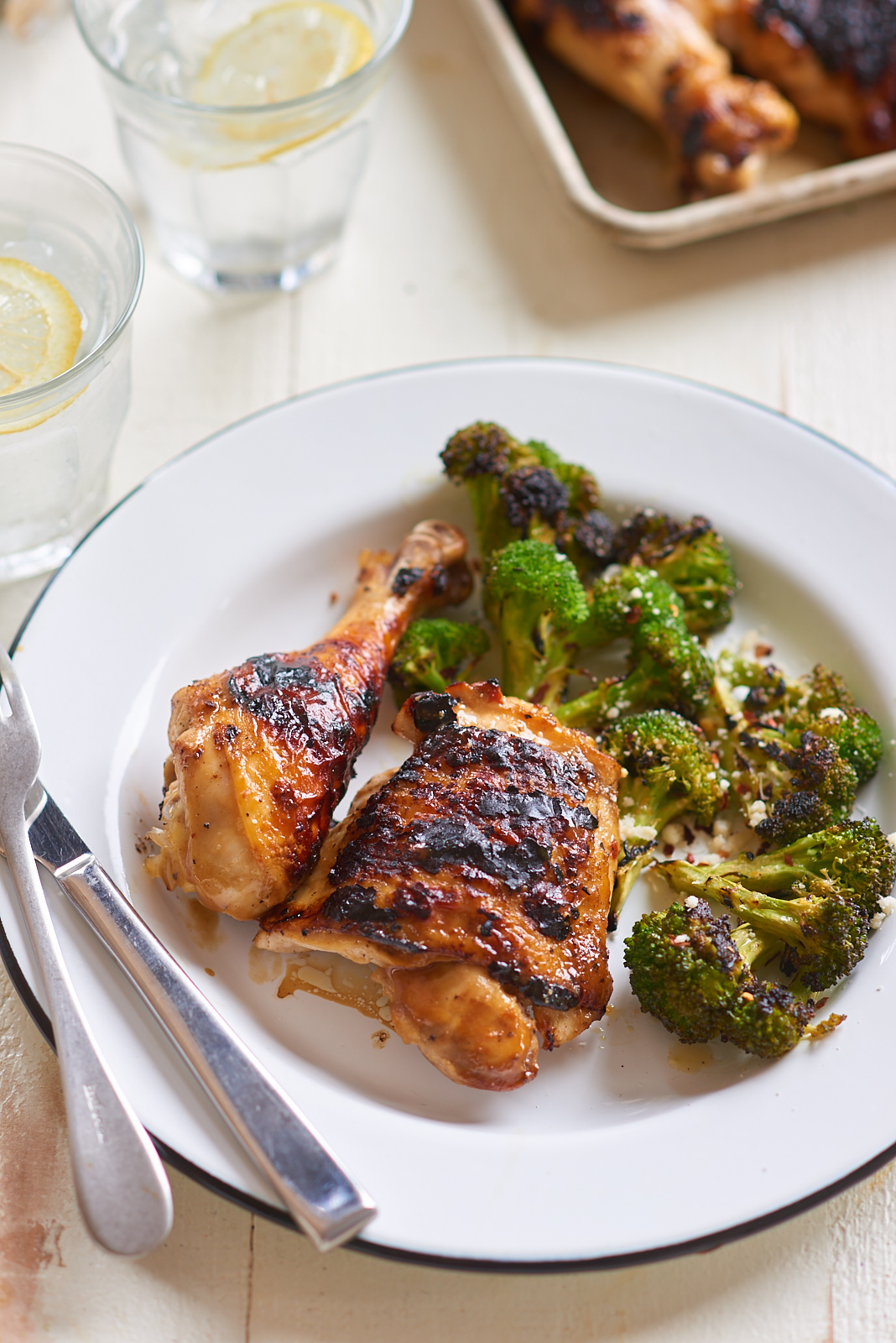 9. Buttermilk-Brined Grilled Chicken
A quick dip in a buttermilk brine adds fat and flavor to grilled chicken. Stash the marinated chicken in the fridge in the morning, then pull it out come dinnertime as you're heating up the grill. Starting it over indirect heat and finishing over direct crisps the skin and gives the chicken its signature char.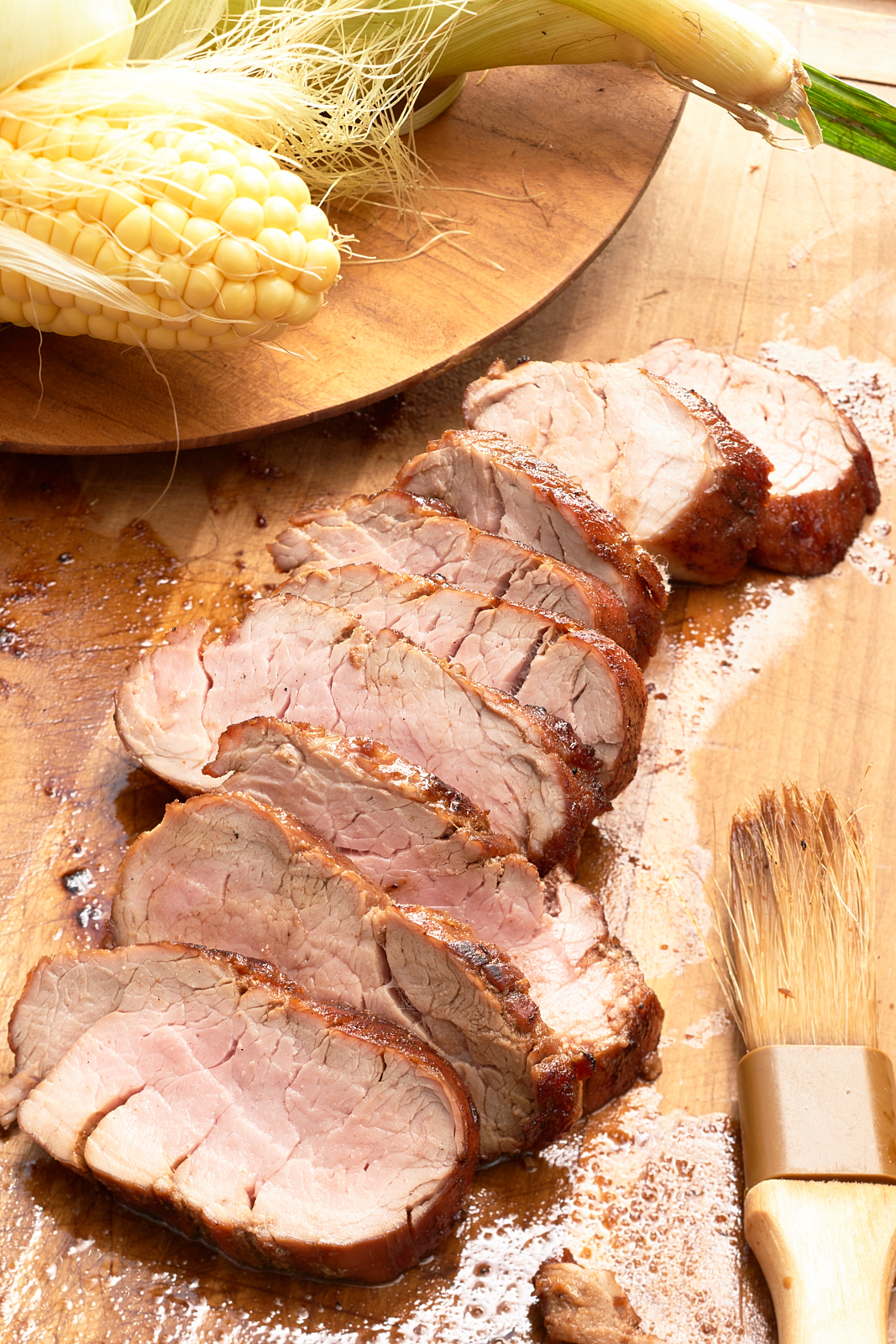 10. How To Grill the Juiciest Pork Tenderloin in Under 30 Minutes
A simple dry rub of sugar, salt, and spices (think: smoked paprika and garlic powder) makes for incredibly juicy and tender pork tenderloin with a thin, crisp crust. The best part? It takes less than half an hour on the grill.
11. Grilled Yogurt Flatbreads with Israeli Salad
Think of these flatbread as the grilled version of a hummus platter. The flatbread is just 5 simple ingredients and can be used as a base for all kinds of toppings.
12. Grilled Gnocchi with Summer Squash and Burst Tomatoes
You guys — this is how you can have pasta night from the grill! Skewering and grilling gnocchi makes it super crisp outside and tender on the inside. Partnered with burst tomatoes, basil and some cheese — it is a dinner winner.
Source: Read Full Article