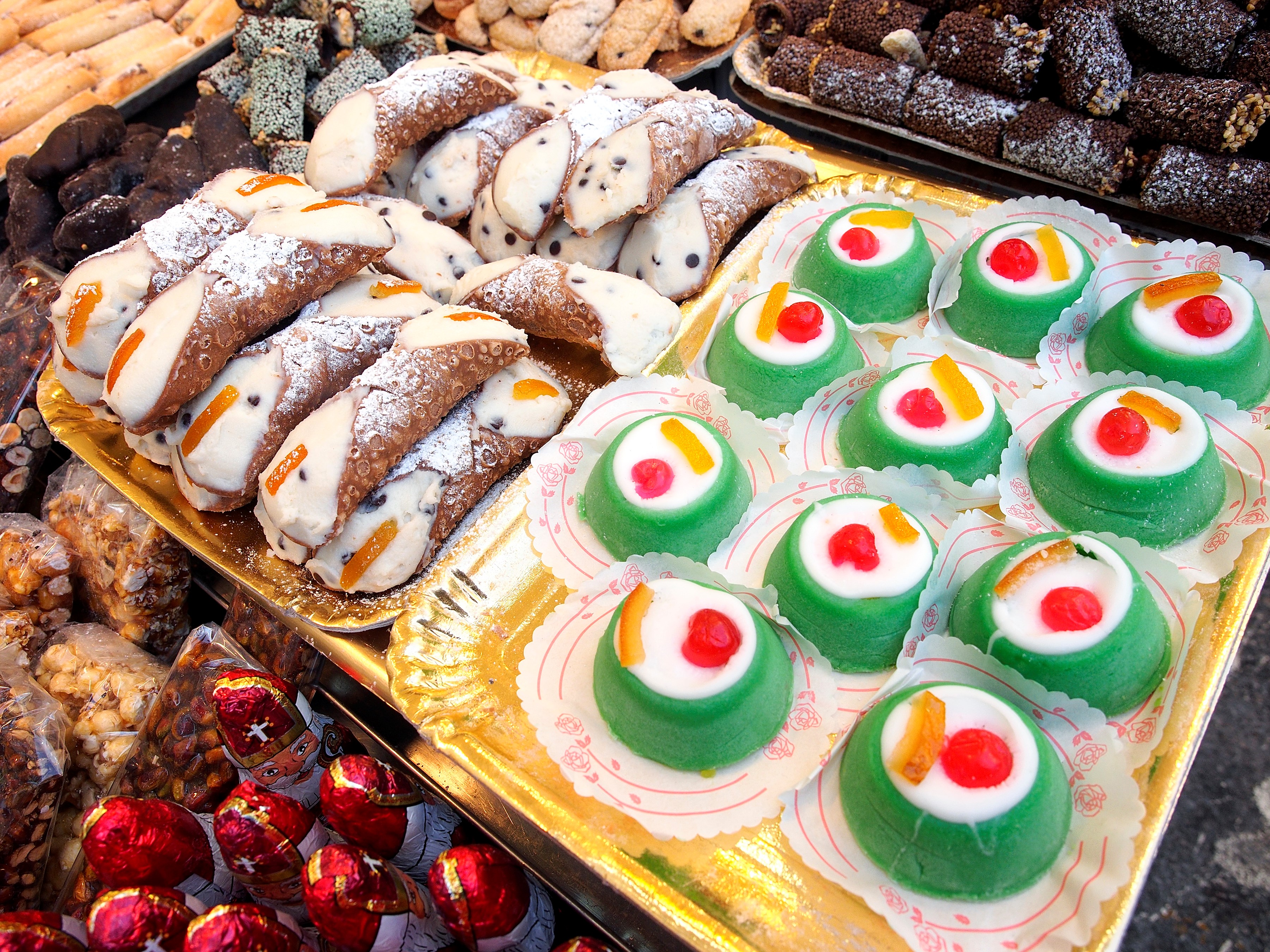 Photo By: Getty Image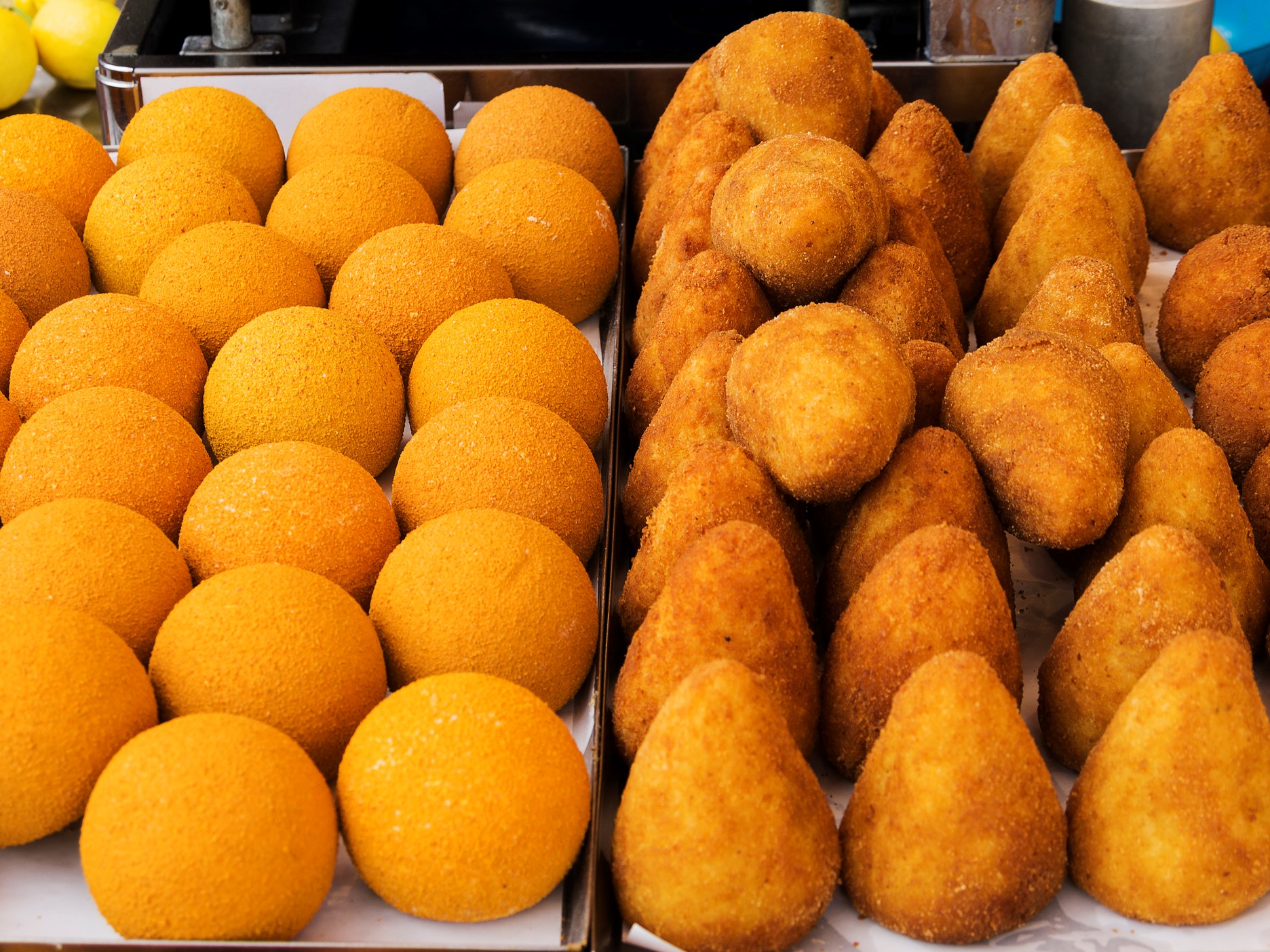 Photo By: Getty Image
Photo By: Getty Image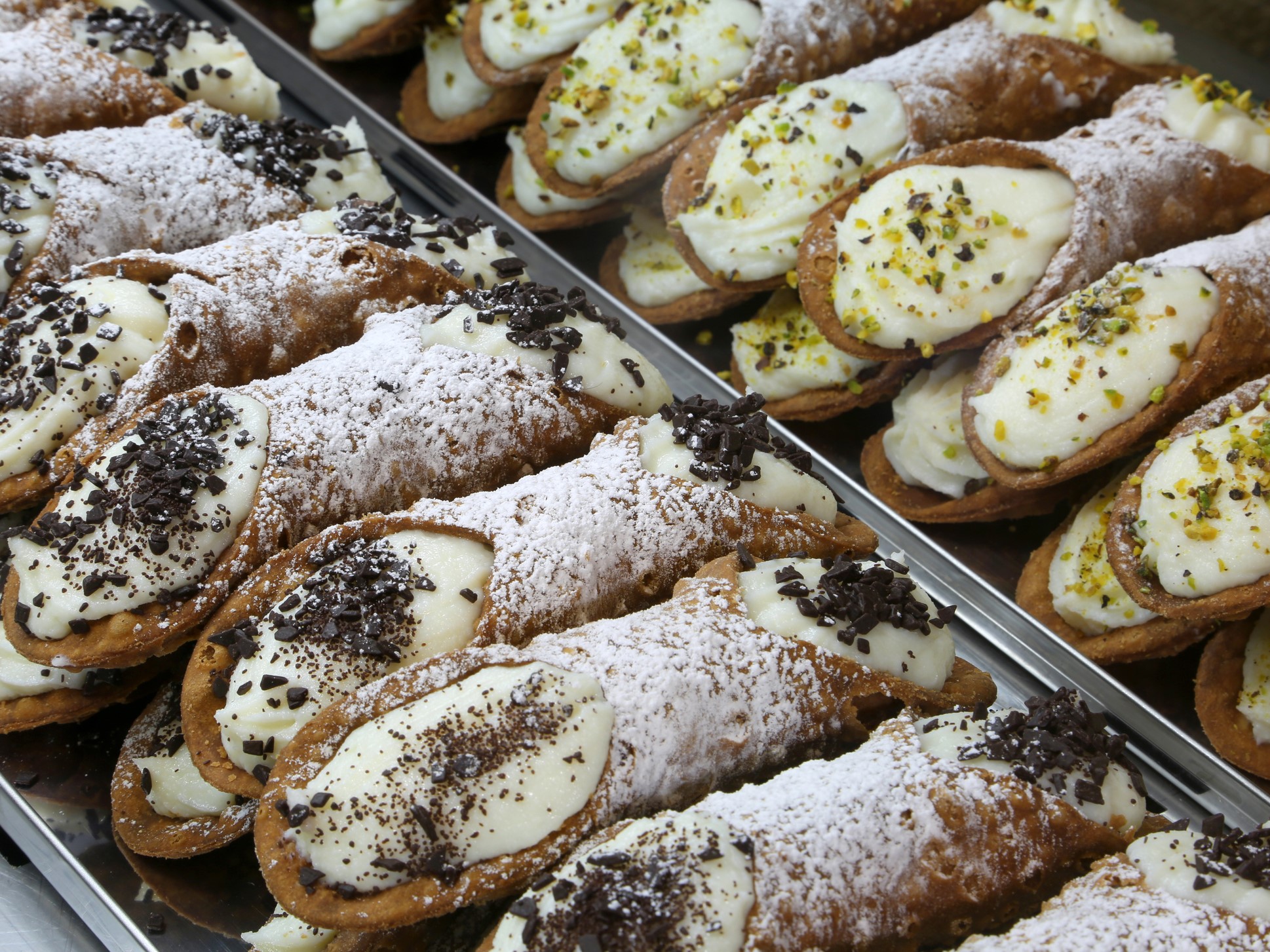 Photo By: Getty Image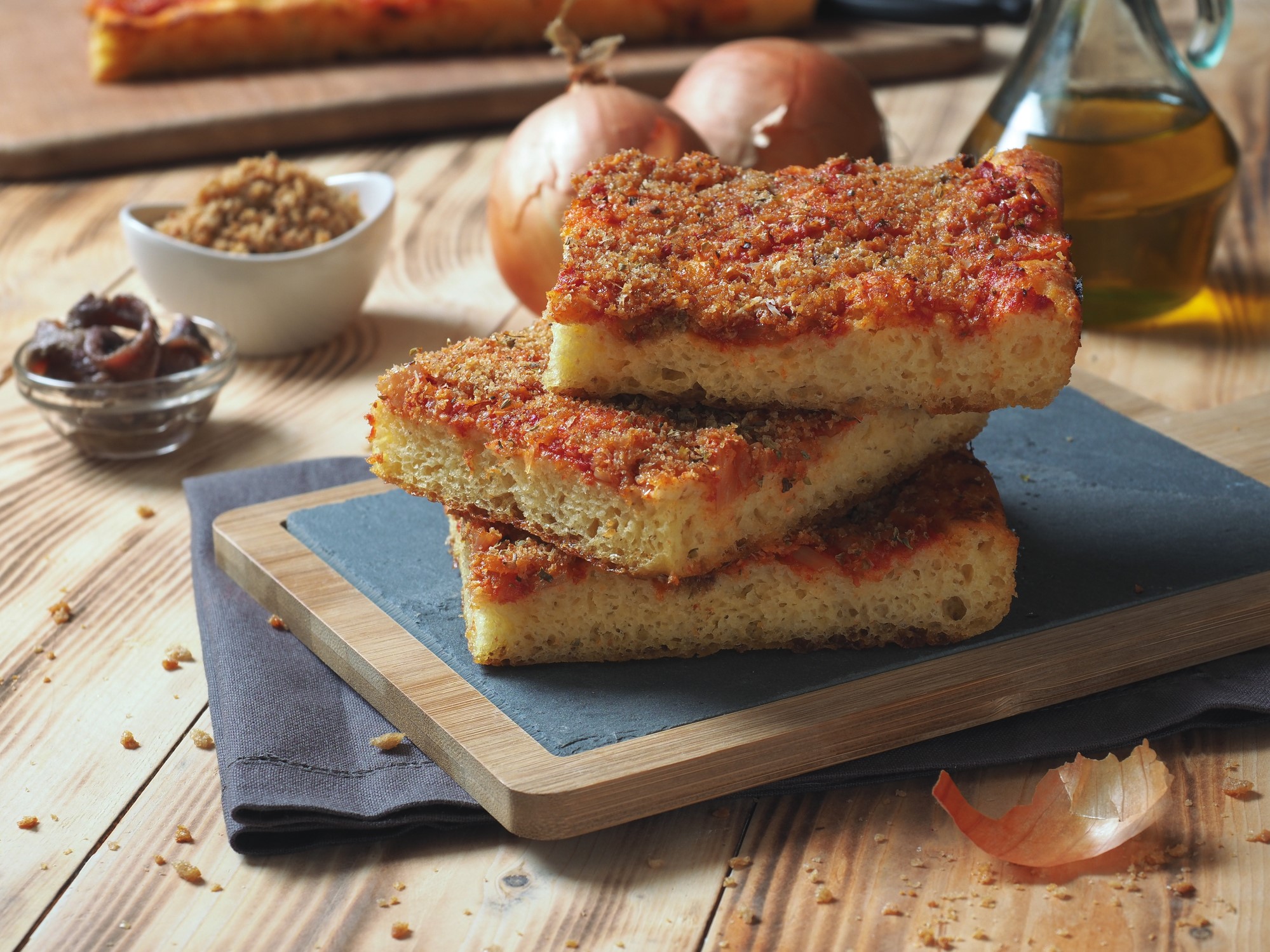 Photo By: Getty Image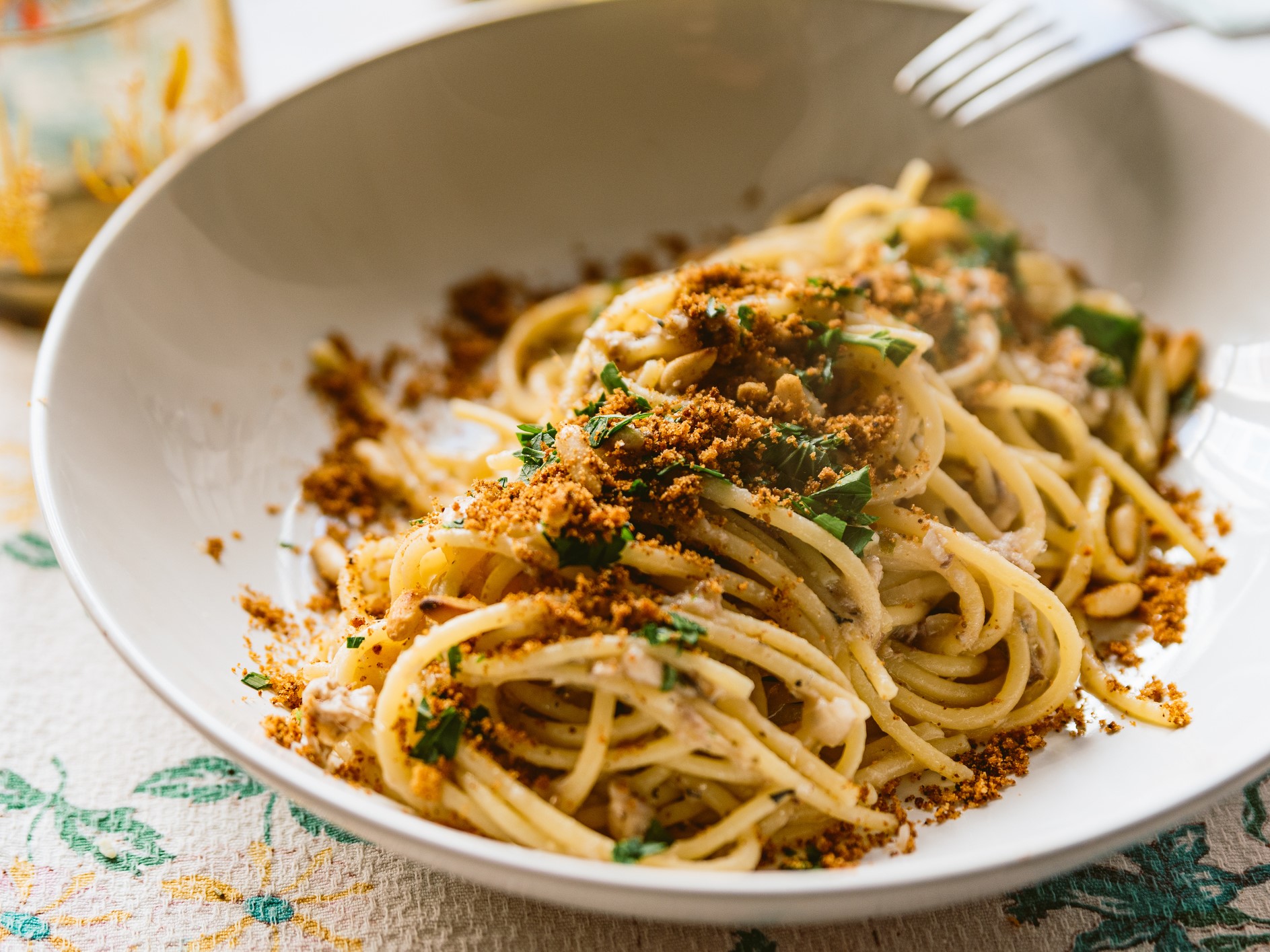 Photo By: Getty Image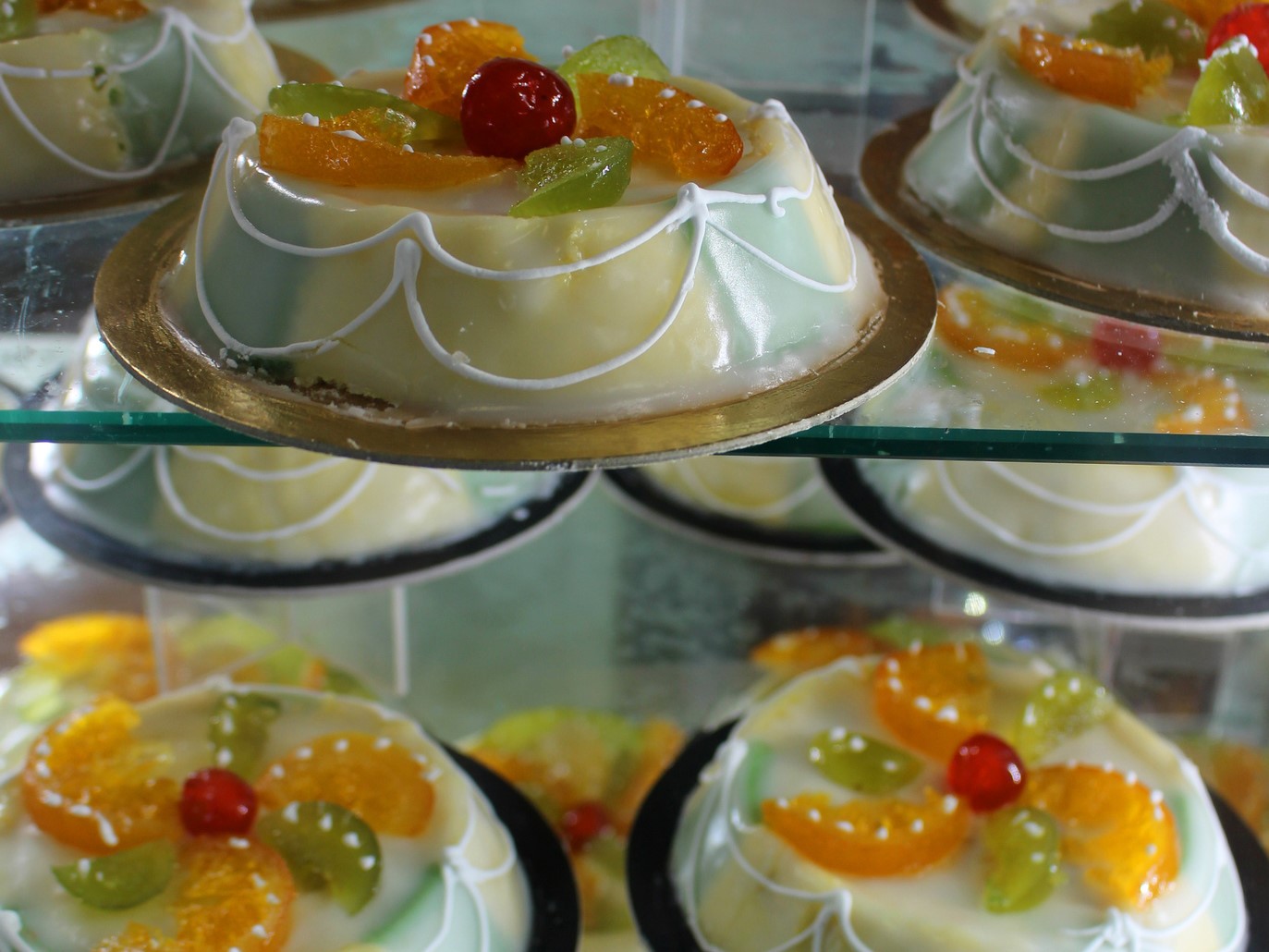 Photo By: Getty Image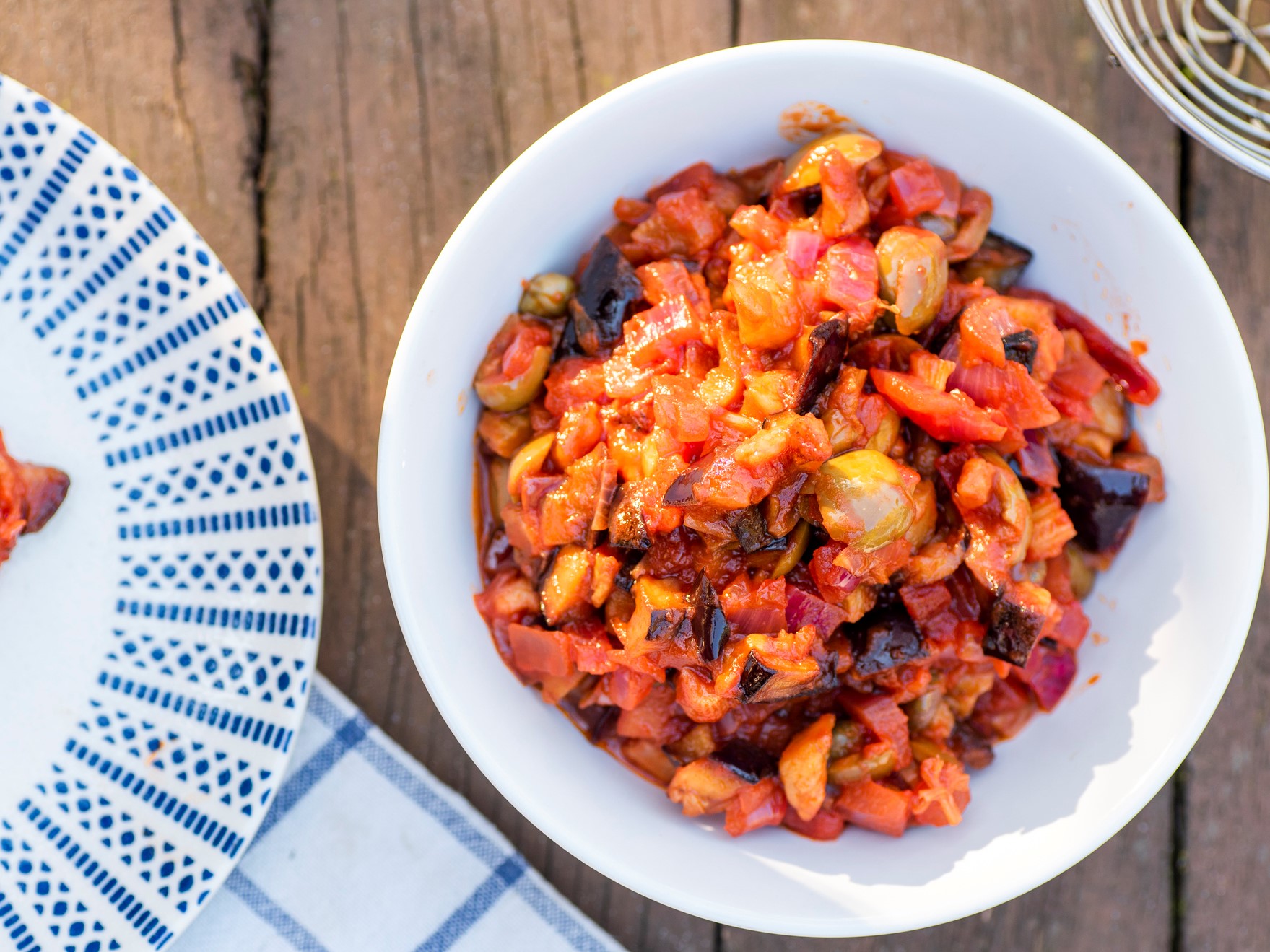 Photo By: Getty Image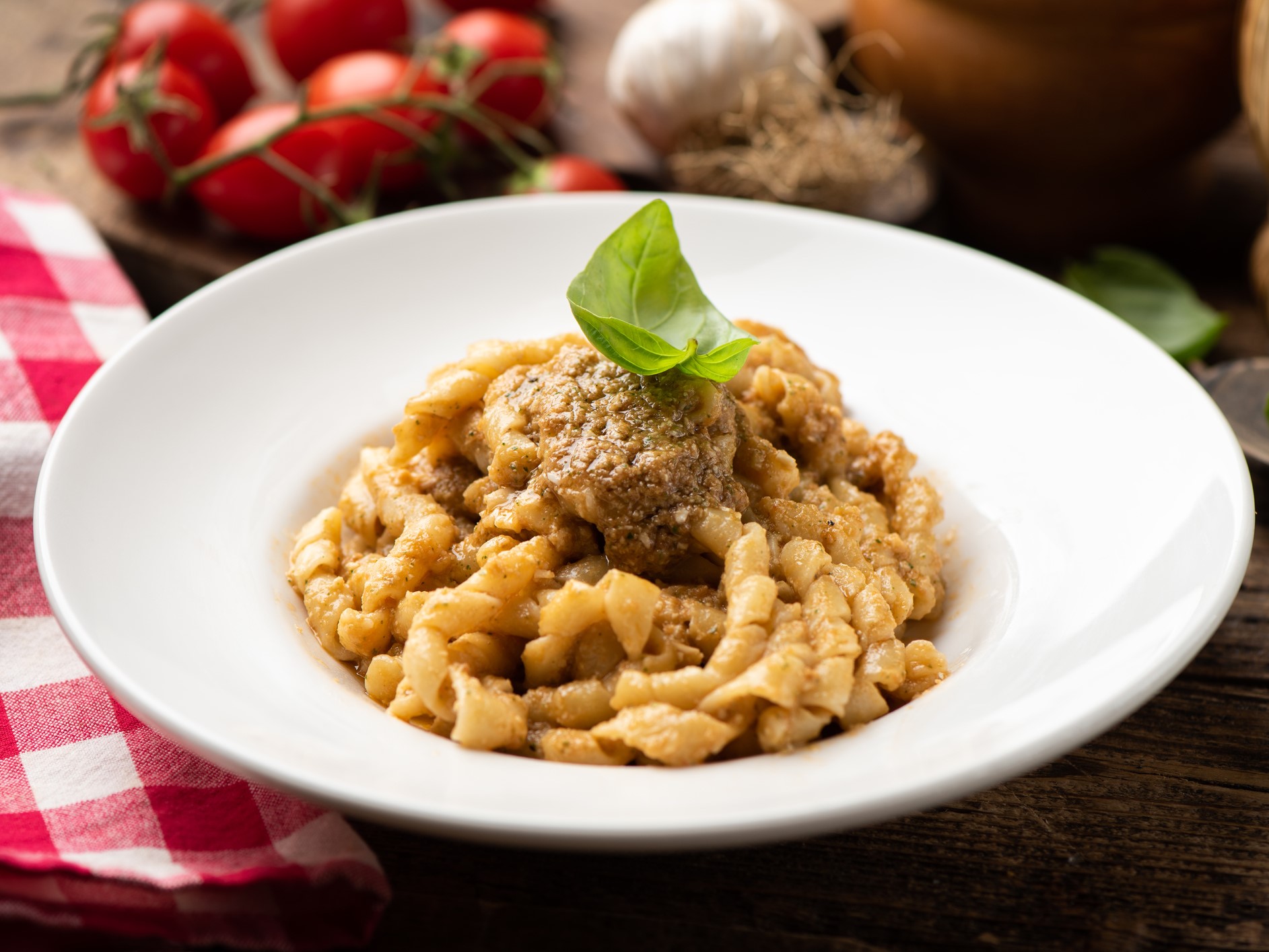 Photo By: Getty Image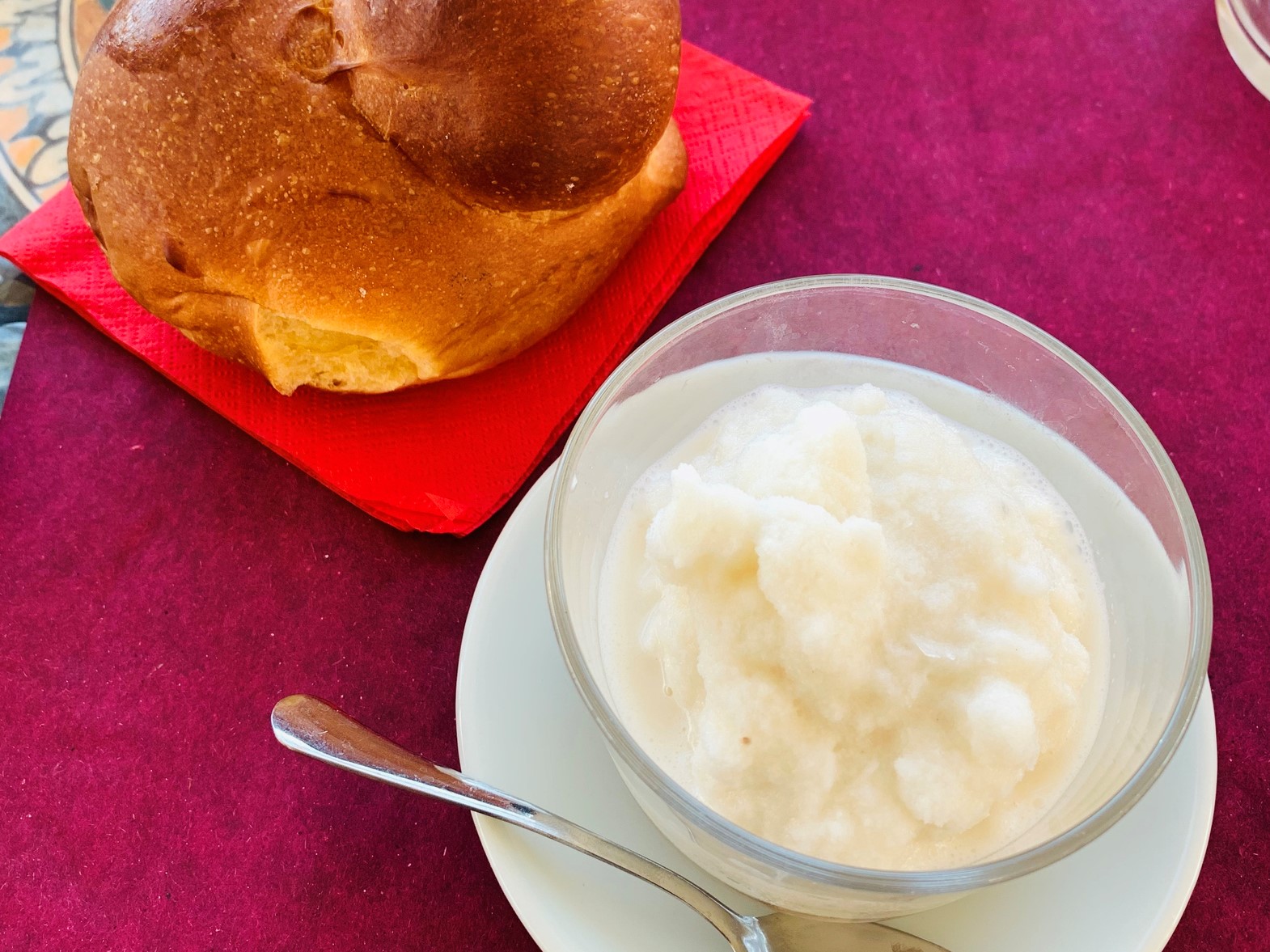 Photo By: Getty Image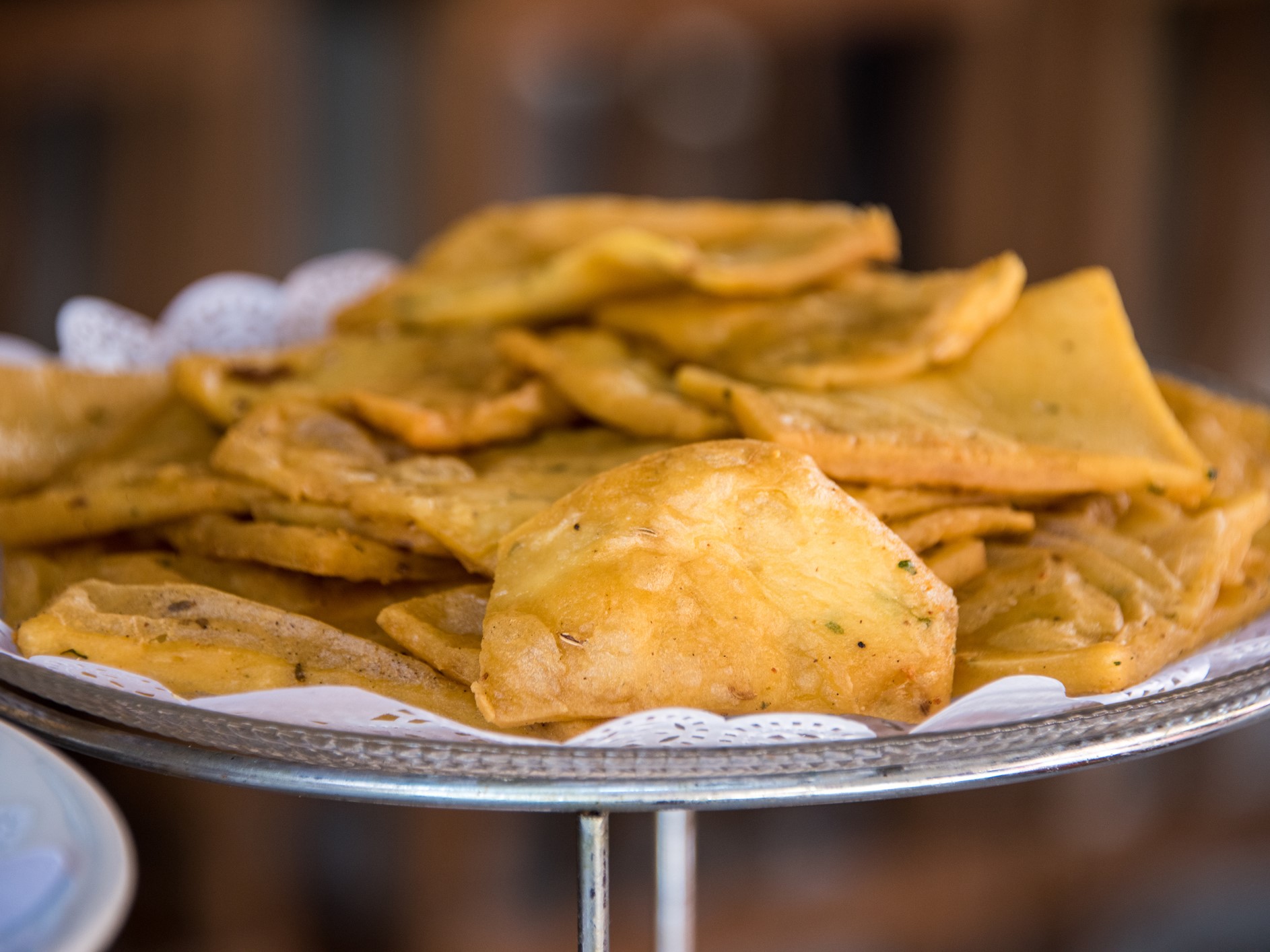 Photo By: Getty Image
What to Eat in Sicily
Located just 100 miles north of Tunisia and separated from the Italian mainland by the Strait of Messina, Sicily boasts a food culture that's rich, culturally complex and distinctly its own. Heavily influenced by its position on the Mediterranean, as well as its Greek, French, Spanish and North African neighbors, the island only became part of Italy in 1860, giving unique, classic dishes like arancini and cassata plenty of time to evolve in a delicious culinary bubble. Rather than the north's eggy pastas, cheese and cured pork, many of Sicily's most famous recipes feature local, sun-soaked ingredients, such as seafood, olives, raisins, eggplant, capers and tomatoes. Home of cannoli and granita, the region is also known for Italian sweets. Ready to plan your own food tour? Here are the top dishes you should try to get a taste of Sicilian cooking.
Arancini
Historically, arancini were likely influenced by rice dishes found during the period when Sicily was ruled by the Arabs, between the 9th and 11th centuries. Today, arancini are breaded and fried risotto balls, and can be filled with just about anything depending on what fresh ingredients are available, including tomato and mozzarella, ragu, and ham with béchamel. At Da Cristina located in the charming town of Taormina, grab a box of six and indulge in the perfect snack while wandering the ancient streets.
Pasta alla Norma
Inspired by Sicilian Vincenzo Bellini's 19th-century opera Norma, this celebrated dish — composed of sautéed eggplant, tomato sauce, fresh basil and ricotta salata — is arguably an even greater masterpiece than its namesake. Satisfying and herby, it's one of Italian cuisine's great pastas. To sample the best, head to La Pentolaccia Trattoria in Catania.
Cannoli
One of Sicily's most famous exports is undoubtedly cannoli, deep-fried pastry tubes piped full of fresh, creamy ricotta. Every town boasts a unique style of cannoli that claims to be king. Two that stand out are Piana degli Albanesi, where Extra Bar makes traditional cannoli on the sweeter side with extra sugar and candied fruit and chocolate crumbs, and Dattilo's Euro Bar. There, chefs bake massive, super crunchy shells that are roughly the size of a sandwich plate and then overstuff the pastries with thick homemade ricotta.
Sfincione
A cross between focaccia and deep dish pizza, you'll probably smell this carby treat before you see it. Served white or covered in tomato sauce and toppings like caciocavallo cheese, onions, and anchovies, sfincione serves as a traditional meal or mid-morning snack in Palermo and its surrounding villages. Grab one from a street vendor or bakery — and try not to spoil your appetite for the rest of the day.
Pasta con le Sarde
Seafood features prominently in Sicilian cuisine — perhaps most famously in pasta con le sarde. Cooked with fresh fennel, and of course, oil-packed sardines on long pasta like bucatini or spaghetti, it's a typical dish on the Palermo side of the island, where locals and travelers alike gather at La Cambusa to indulge into a heaping bowl. Saffron, pine nuts, and golden raisins are a reminder of the dish's North African origins.
Cassata Siciliana
This elegant Baroque-style dessert might look like Jell-o at first glance, but take one bite and you'll be begging for more. Traditionally served at Easter, a combination of ricotta cheese, pistachio-tinted marzipan, white icing, and candied fruit is layered over a liqueur-soaked sponge cake. Sicilians even have a proverb which translates to, "Sad is the one who does not eat cassata on Easter morning." Luckily, travelers can also try cassata year-round at bakeries like the 124-year-old Caffe Sicilia.
Caponata
Popular around the world, caponata showcases the best of the island's produce, including eggplant, tomatoes, onion and celery. Flavored with olives, capers, pine nuts, raisins, and sweetened vinegar, the dish's exact recipe can vary, but it's usually served at room temperature, and features a lovely balance of sweet and sour. Enjoy it as part of your antipasto at Trattoria U Fucularu in Catania.
Busiate al Pesto Trapanese
While northern Italy's pesto tends to get all the glory, the pesto trapanese is equally delicious. (A historic trade route between Genoa and Sicily most likely explains the connection).
The Sicilian variation is made with almonds, tomatoes, basil, garlic and Pecorino cheese, and most commonly dished over busiate, a short corkscrew-shaped pasta from Trapani. The town is full of restaurants serving its namesake dish, and Al Vicoletto tops the list.
Granita
Originally hauled by day laborers from the island's volcanic peaks, Sicilian ice — or granita — is much easier to find today. Made from water, sugar, nuts and fruit, this slushy treat can be eaten as a refreshing afternoon treat or even for breakfast with a brioche or coffee. (Talk about starting the day out right). Some popular flavors found at vendors like Catania's Pasticceria Savia include almond, coffee, lemon, peach and pistachio.
Panelle
Like many other Silician dishes, these chickpea flour fritters orginated during the period of Arab rule in Sicily; they and have a lot in common with other chickpea-based dishes like farinata and pakoras. While they can be enjoyed solo, they're best sandwiched between a bread roll. Snag one from a street vendor in Palermo and dig in while it's hot.
More from:
Global Flavors
Source: Read Full Article