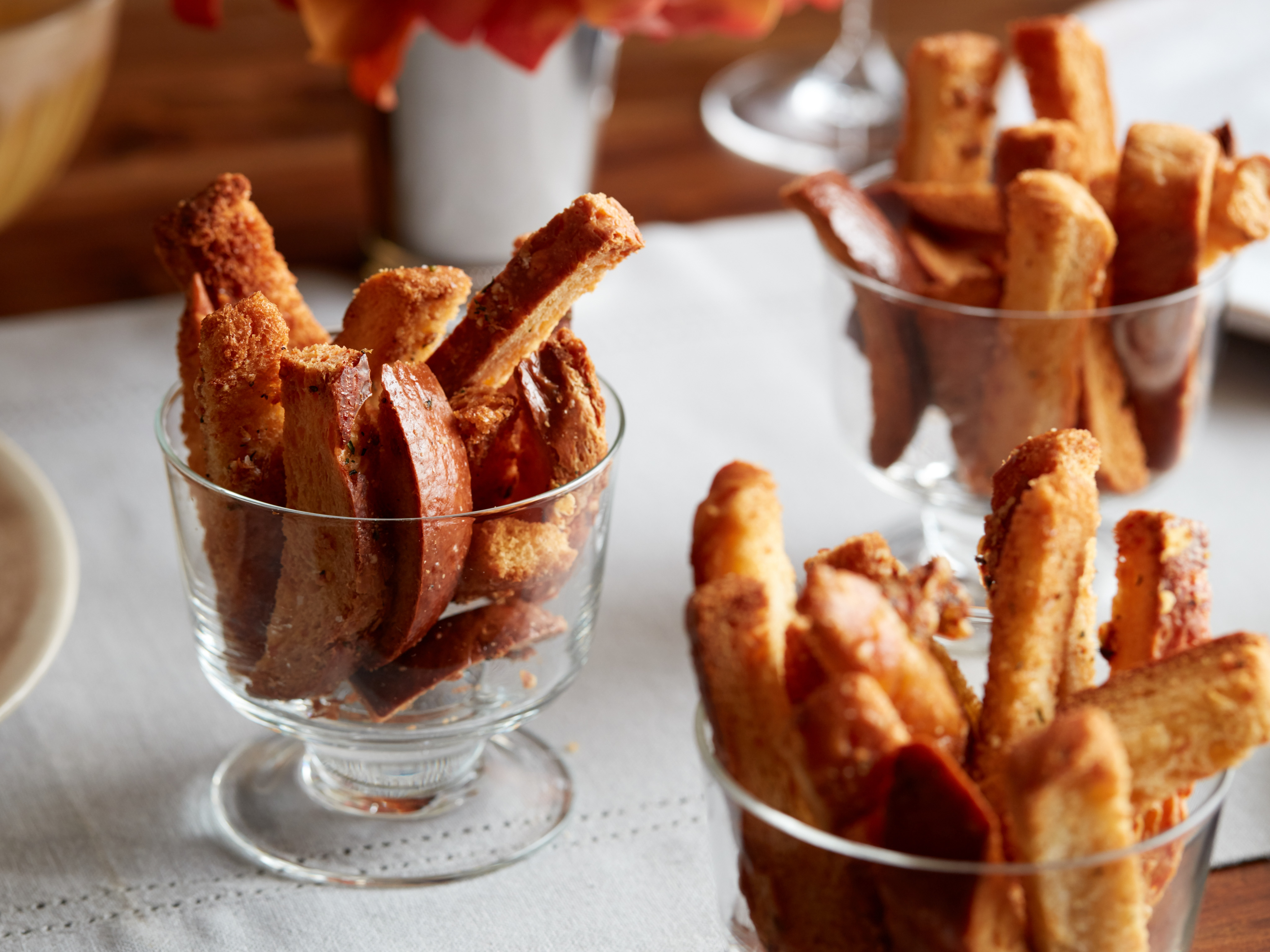 Photo By:Matt Armendariz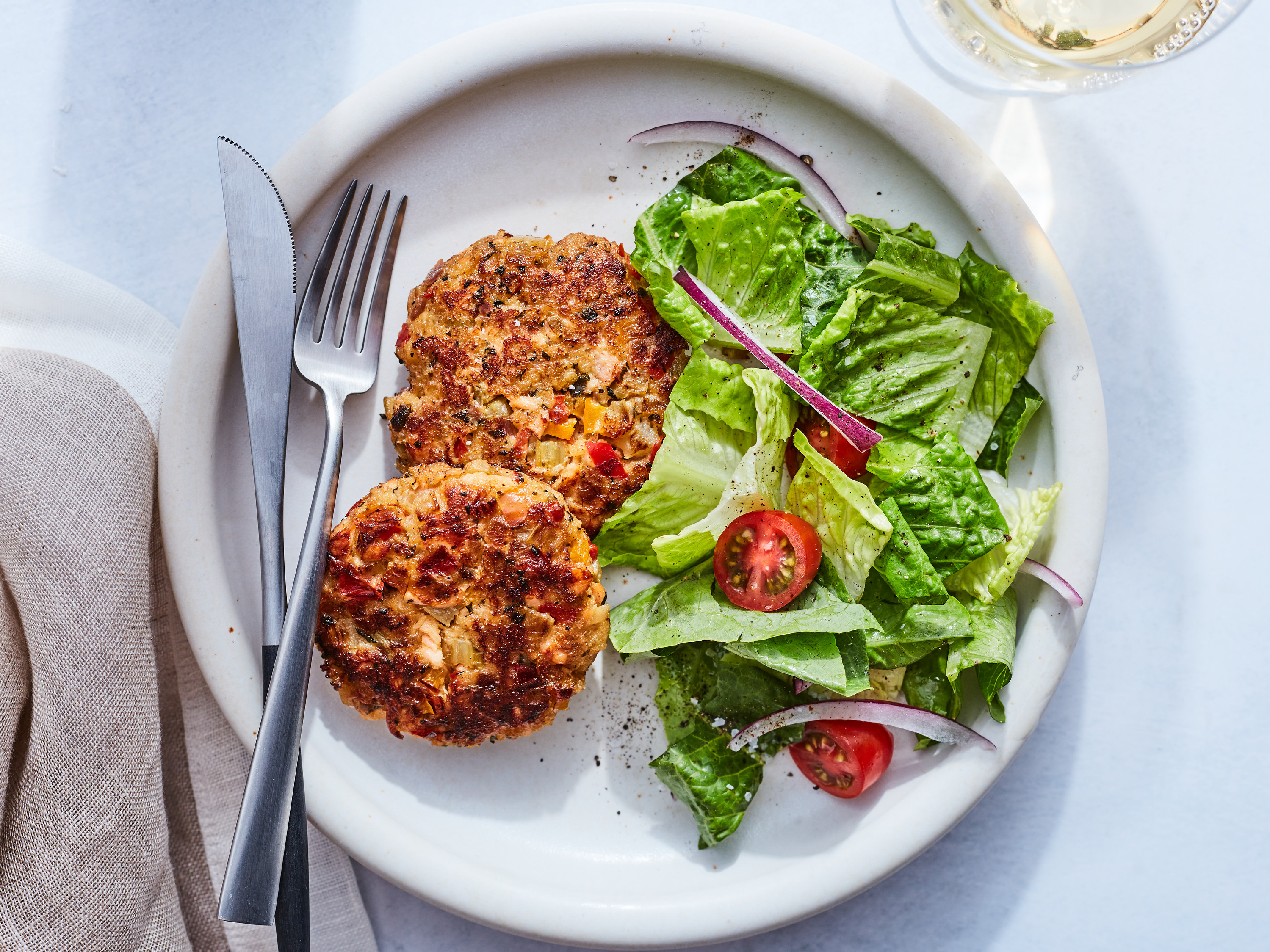 Photo By: Matt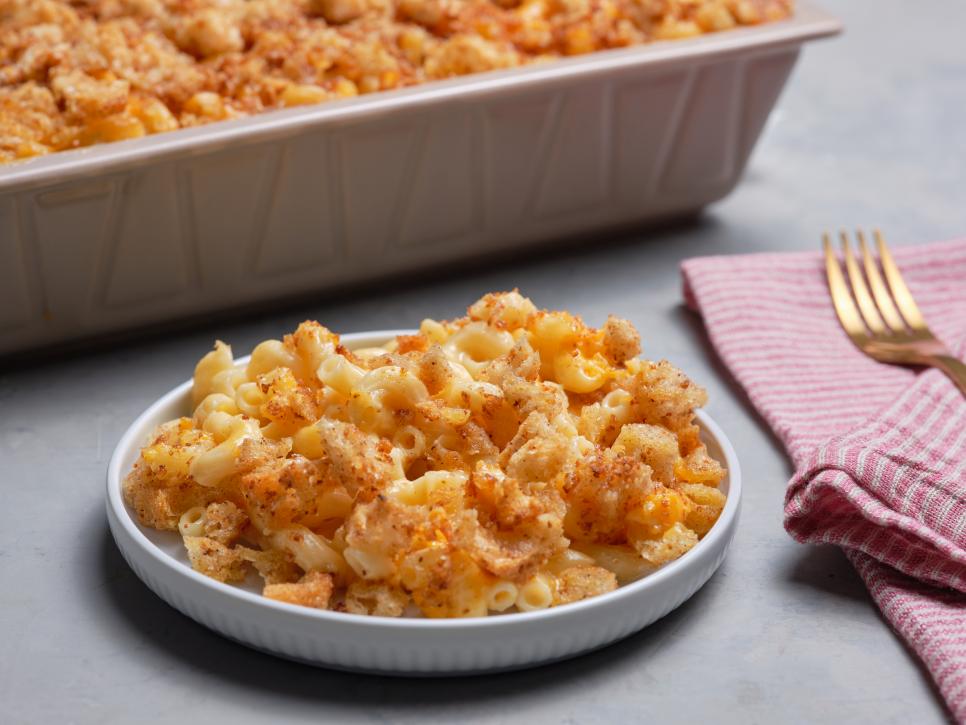 Photo By: Caitlin Ochs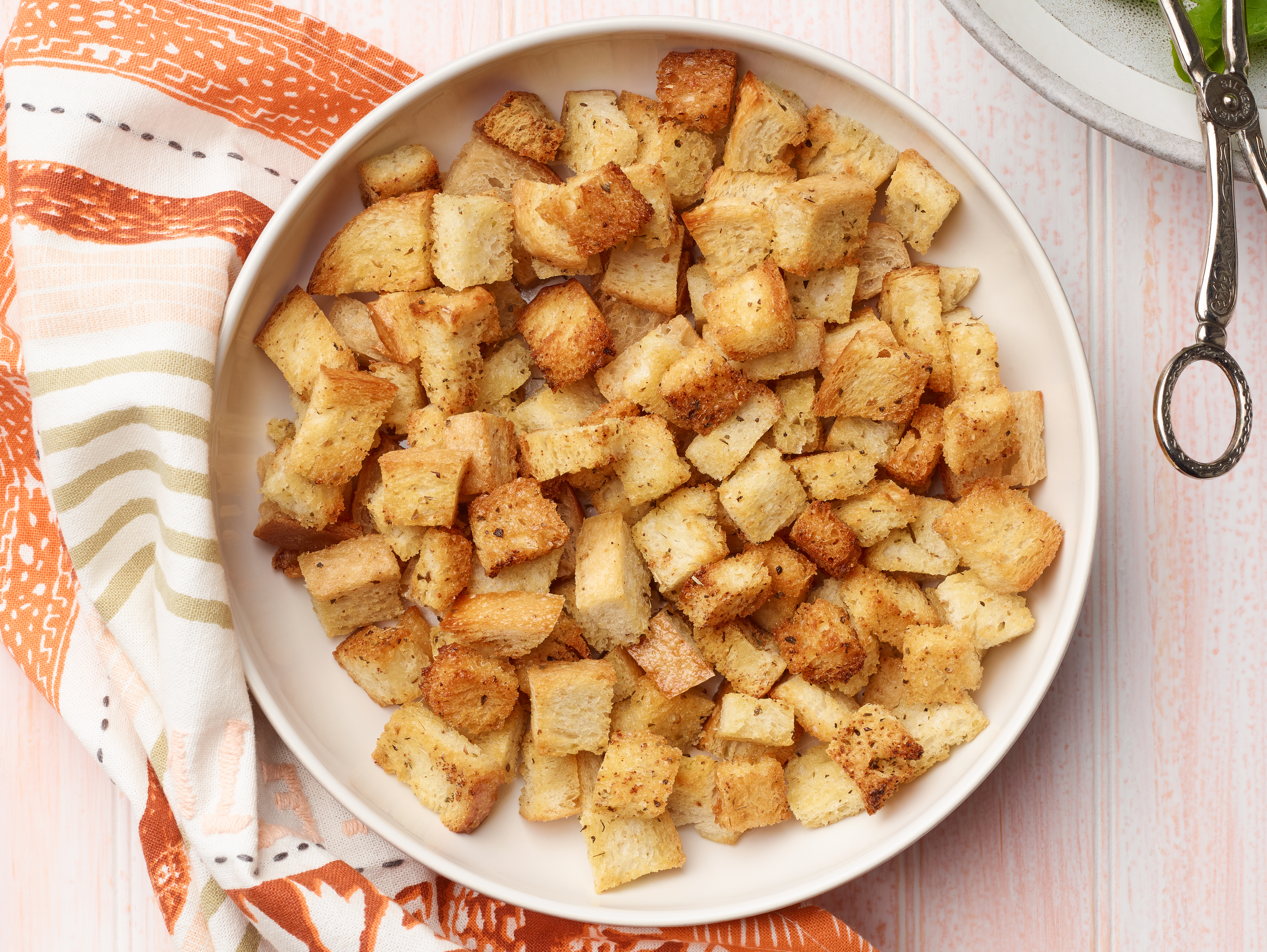 Photo By: Renee Comet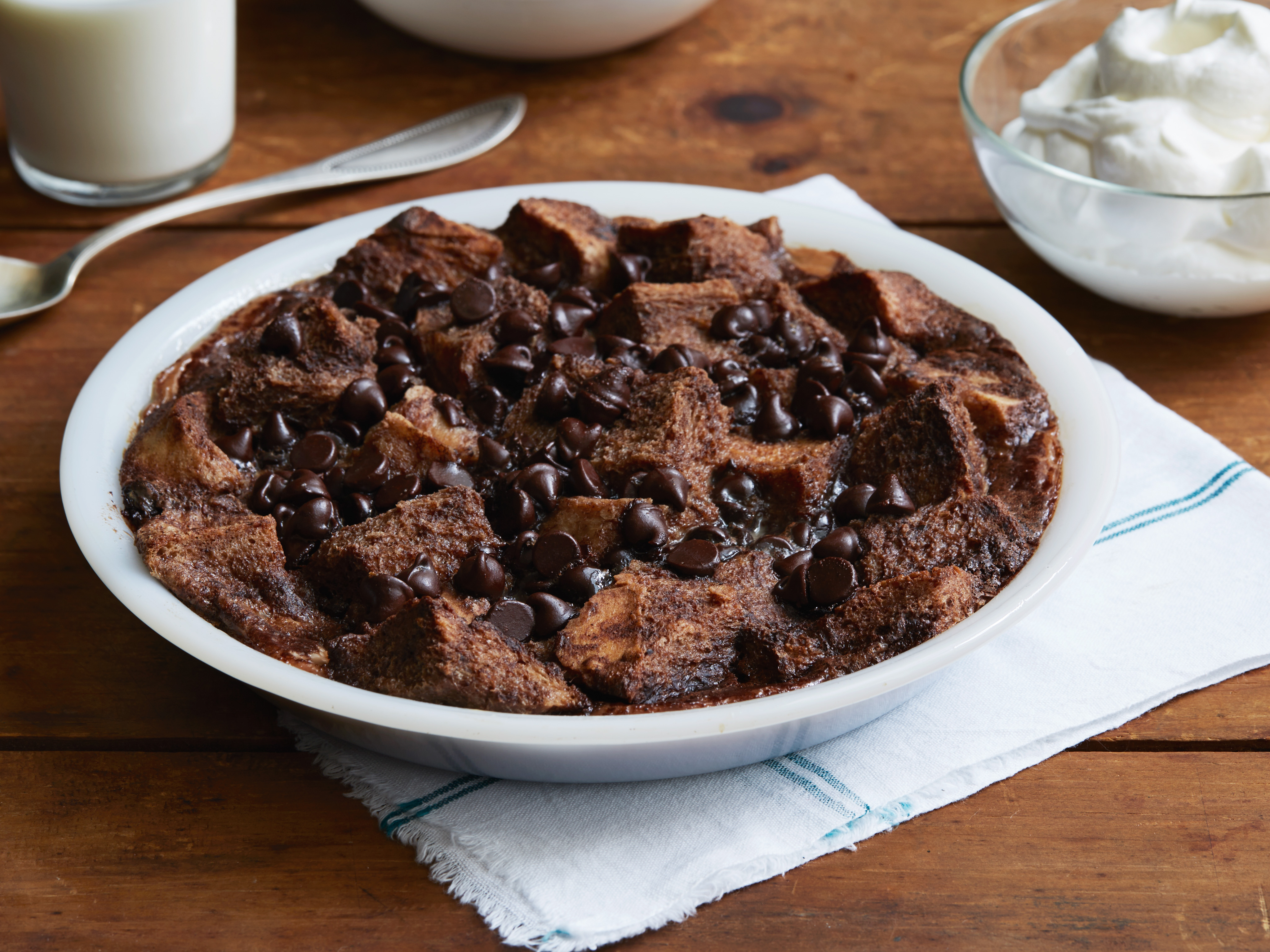 Photo By: Armando Rafael Moutela©2014, Television Food Network, G.P. All Rights Reserved2014, Cooking Channel, LLC All Rights Reserved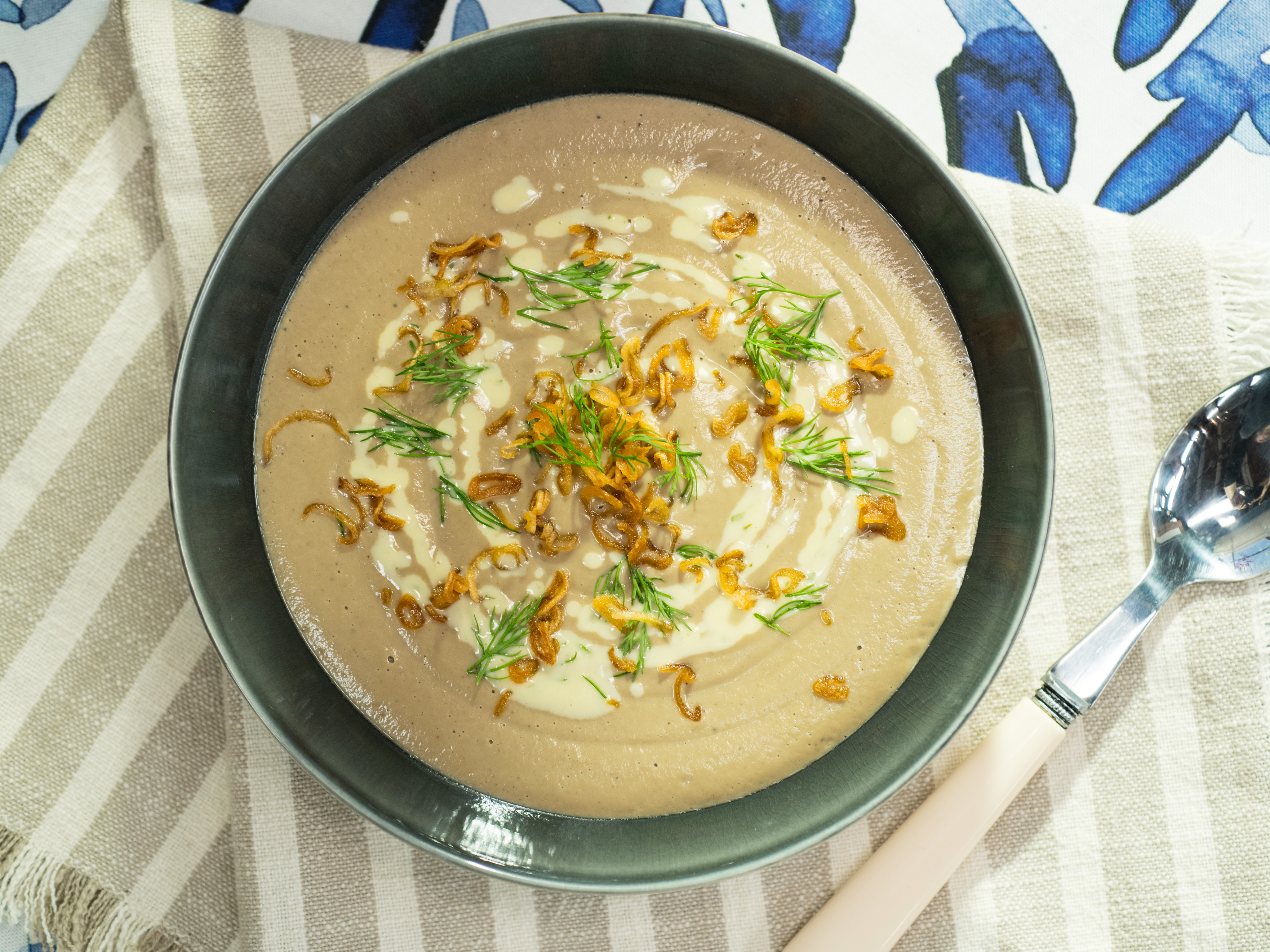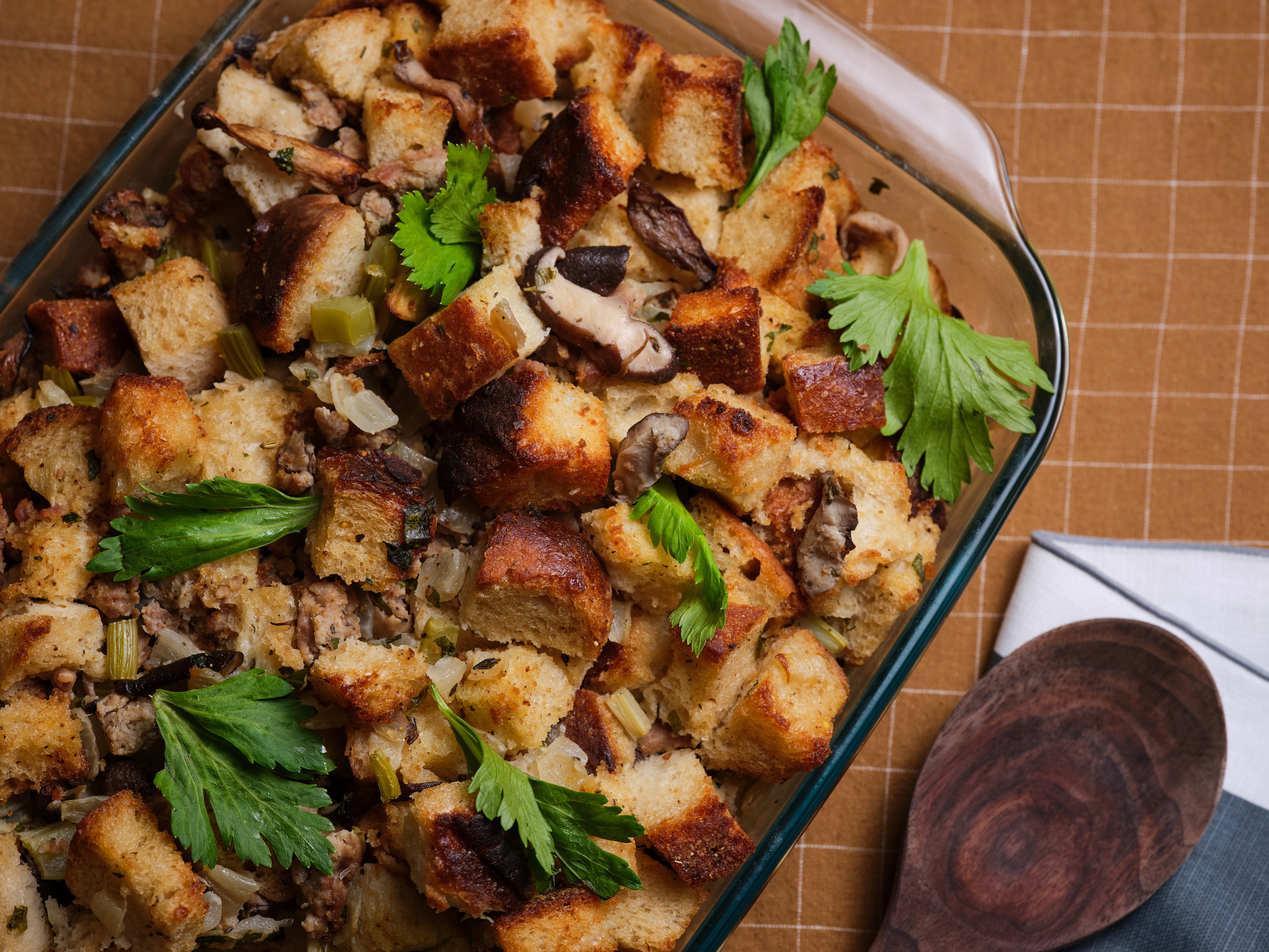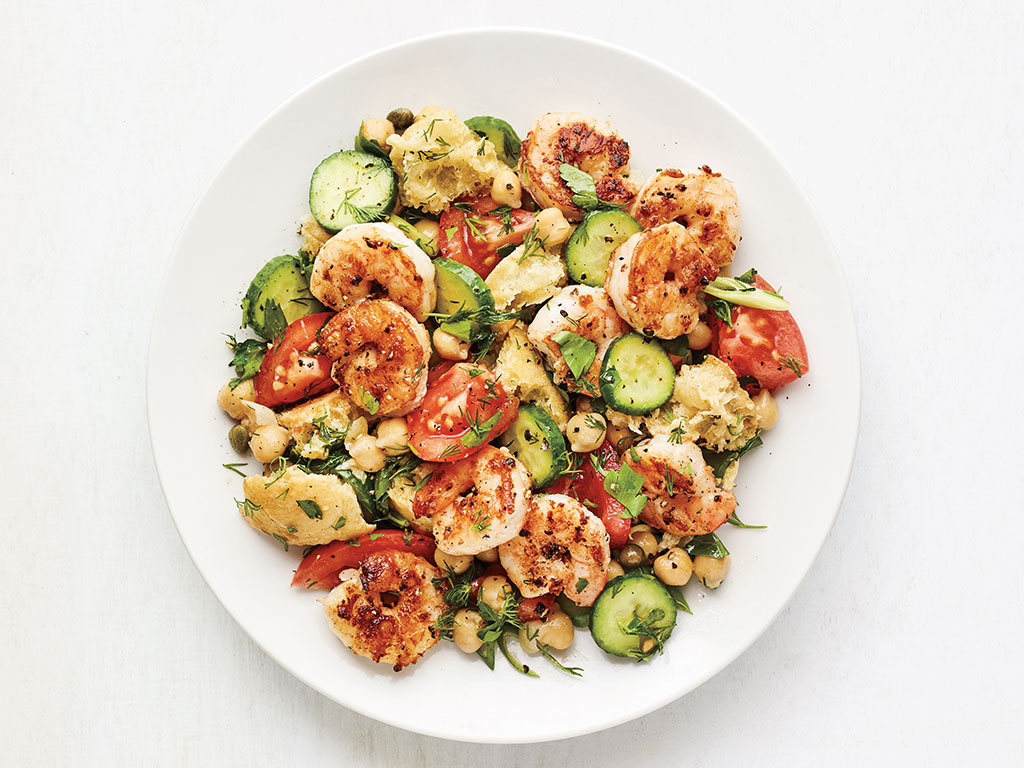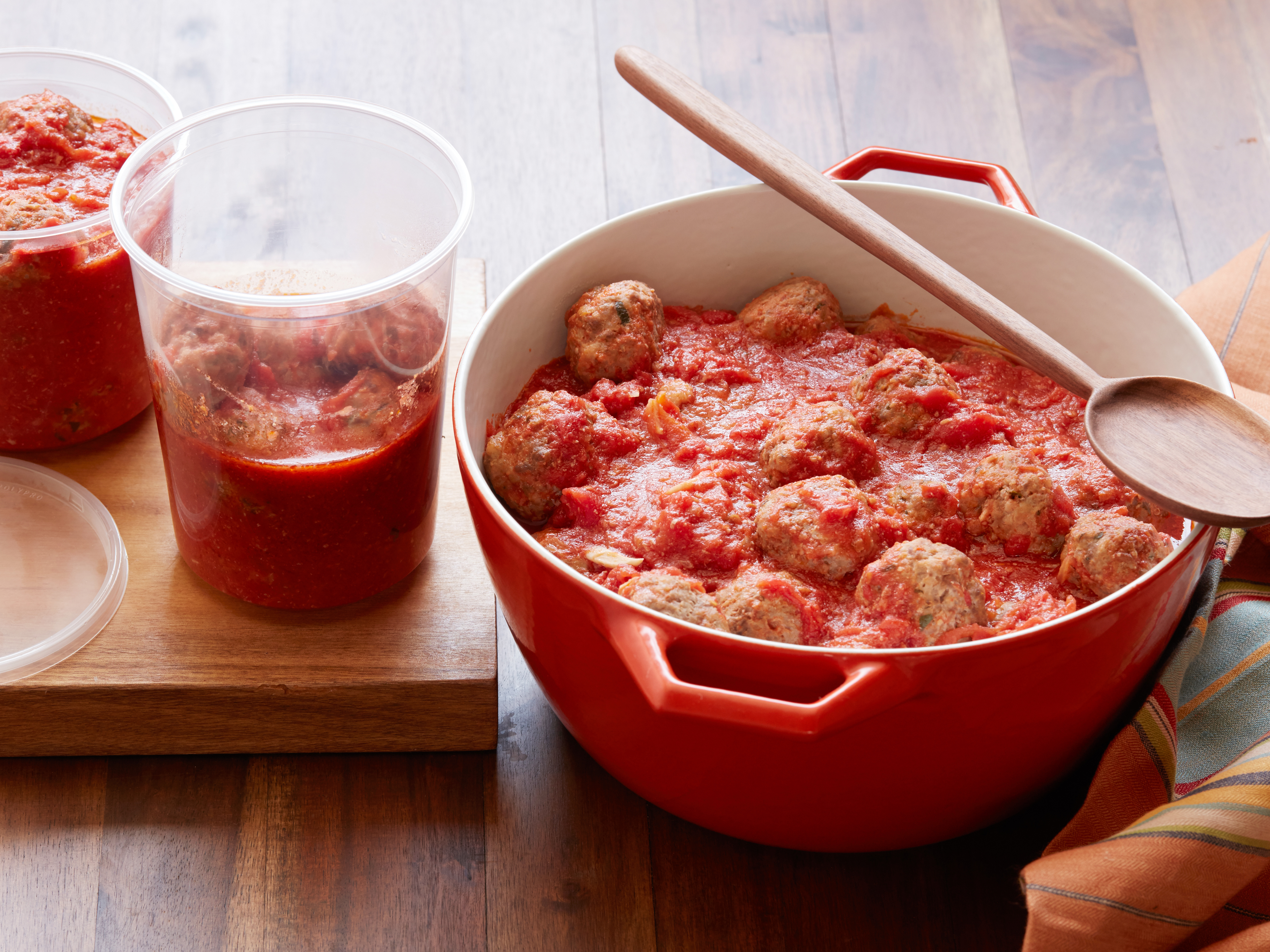 Photo By: Matt Armendariz©Copyright 2015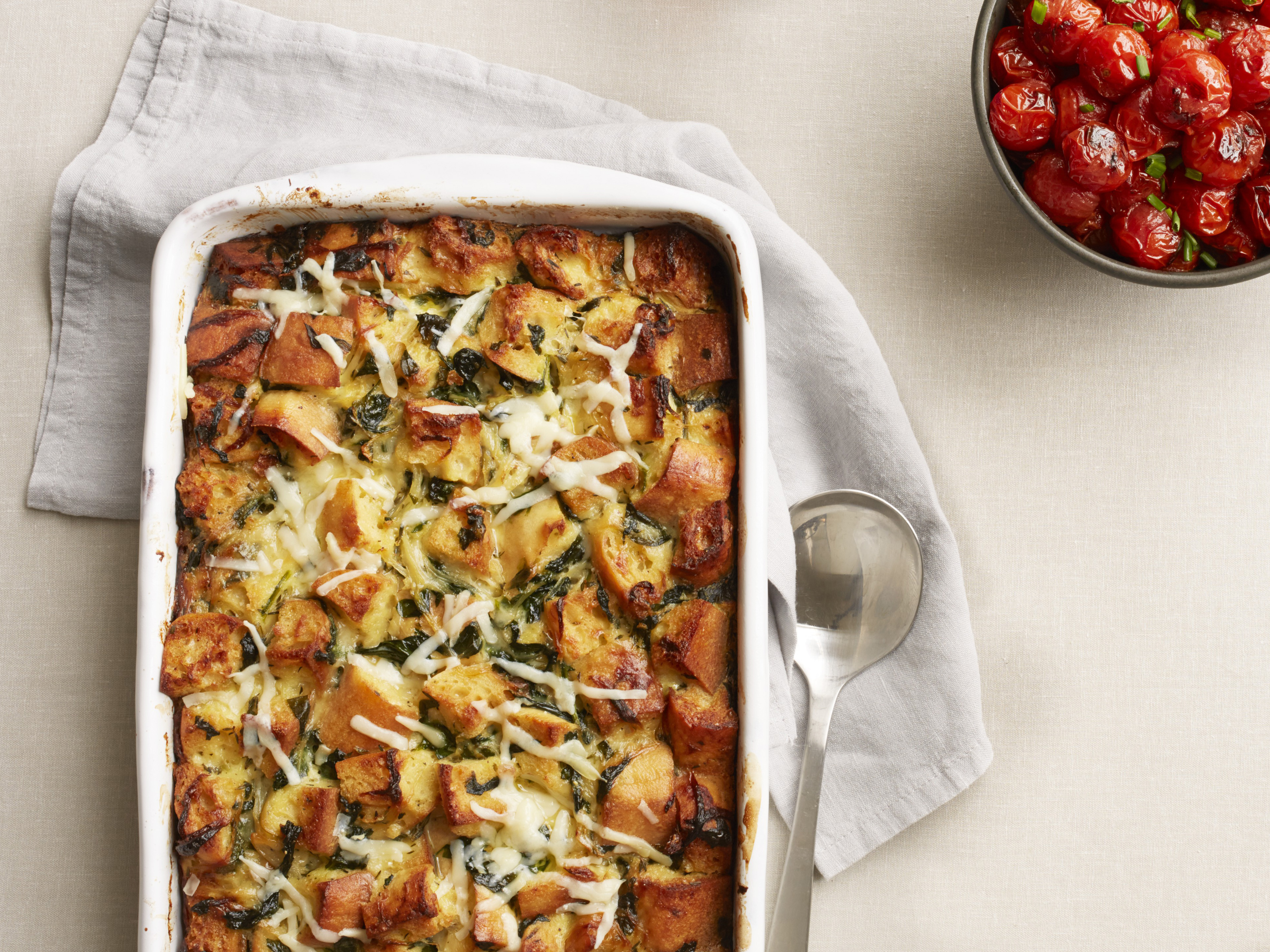 Photo By: Con Poulos
Upper-Crust Ideas
Leftover loaves and kinda-stale slices: every kitchen's got 'em. And while you can freshen up stale bread in a few simple steps, it's actually the perfect candidate for a number of delicious upgrades. Use it to make budget-friendly breadcrumbs, soak it in custard for bread pudding or strata or make the absolute best French toast. Whatever you decide, you'll be glad you didn't toss those crusty slices. Got crust trimmings? Those are great, too. You can use them to make these crunchy breadsticks. We love snacking on them with dips or serving them up alongside soups and salads — but the possibilities are almost endless.
Get the Recipe:Bread Crust Breadsticks
Salmon Cakes
Ina utilities leftover bread to help bind her 5-star fish cakes. She turns the slices into homemade, toasted breadcrumbs first — but we promise the extra steps and little bit of time are worth it!
Get the Recipe:Salmon Cakes
The Best Baked Mac and Cheese
A blend of three cheeses delivers a punch of flavor in this creamy favorite. The real star of the show, though, is the toasted breadcrumb topping. It gives the finished mac a nice, crunchy texture contrast.
Get the Recipe:The Best Baked Mac and Cheese
Air Fryer Croutons
Homemade croutons are incredibly simple and quick to make, thanks to the air fryer! Plus, day-old bread works just as well as fresh. We added a touch of dried oregano and granulated garlic for a boost of flavor to complement a variety of salads, soups and other dishes. Feel free to remove the oil and seasonings altogether and follow the same method to dry out bread for stuffing, dressing, bread pudding and more–in less than half the time it would take with an oven.
Get the Recipe:Air Fryer Croutons
Chocolate Bread Pudding
Bread pudding has to be the most delicious way to use up stale bread — and this chocolate version is one of our favorites. The bread cubes soak up a sweet custard (and are sprinkled with plenty of chocolate chips) before everything is baked to decadent perfection.
Get the Recipe:Chocolate Bread Pudding
Cream-less Mushroom Soup
We love Geoffrey's genius trick for an ultra rich-and-creamy soup — without any cream. He incorporates a little bit of stale bread with the other ingredients. It doesn't add any flavor but, after a spin in the blender, it leaves the soup thickened, without sacrificing its smooth texture.
Get the Recipe:Cream-less Mushroom Soup
The Best Stuffing
There's no better way to use up a ton of stale bread in one go than with stuffing. This one is our favorite during the fall and winter holidays — it's filled with satisfying ingredients like sausage, mushrooms and chopped herbs — but we'd gladly make it any day of the year!
Get the Recipe:The Best Stuffing
Shrimp Panzanella
Panzanella, which is a classic Italian bread salad, is a great way to showcase ripe tomatoes and fresh herbs — or whatever you have on hand really. This version is loaded with crunchy cucumbers, chickpeas and an assertive dressing. The key is the stale bread; it has just the right texture for soaking up the dressing without getting mushy.
Get the Recipe:Shrimp Panzanella
Big-Batch Meatballs and Red Sauce
Why spend money on breadcrumbs when you can use a couple slices of day-old sandwich bread instead? It's a clever, money-saving swap that will help you whip up a big batch of meatballs — and stock your freezer.
Get the Recipe:Big-Batch Meatballs and Red Sauce
Caramelized Onion, Spinach and Gruyere Strata
It's hard to believe that a dish this elegant starts with a mountain of stale bread. Despite its humble beginnings, this savory, cheesy masterpiece is perfect for brunch or weekend entertaining.
Get the Recipe:Caramelized Onion, Spinach and Gruyere Strata with Sauteed Cherry Tomatoes
Source: Read Full Article