There has been no shortage of things to stress over in 2020—meaning there's been no shortage of reasons to stress bake. And you're probably not done yet considering it's an election year. Whether you're baking cookies to drop off to friends who hit the polls or you're whipping up a sheet cake to eat over the garbage while you wait for the election results to come in, we're right there with ya. That's why we created an election-themed version of our best-selling Currently Stress Baking apron.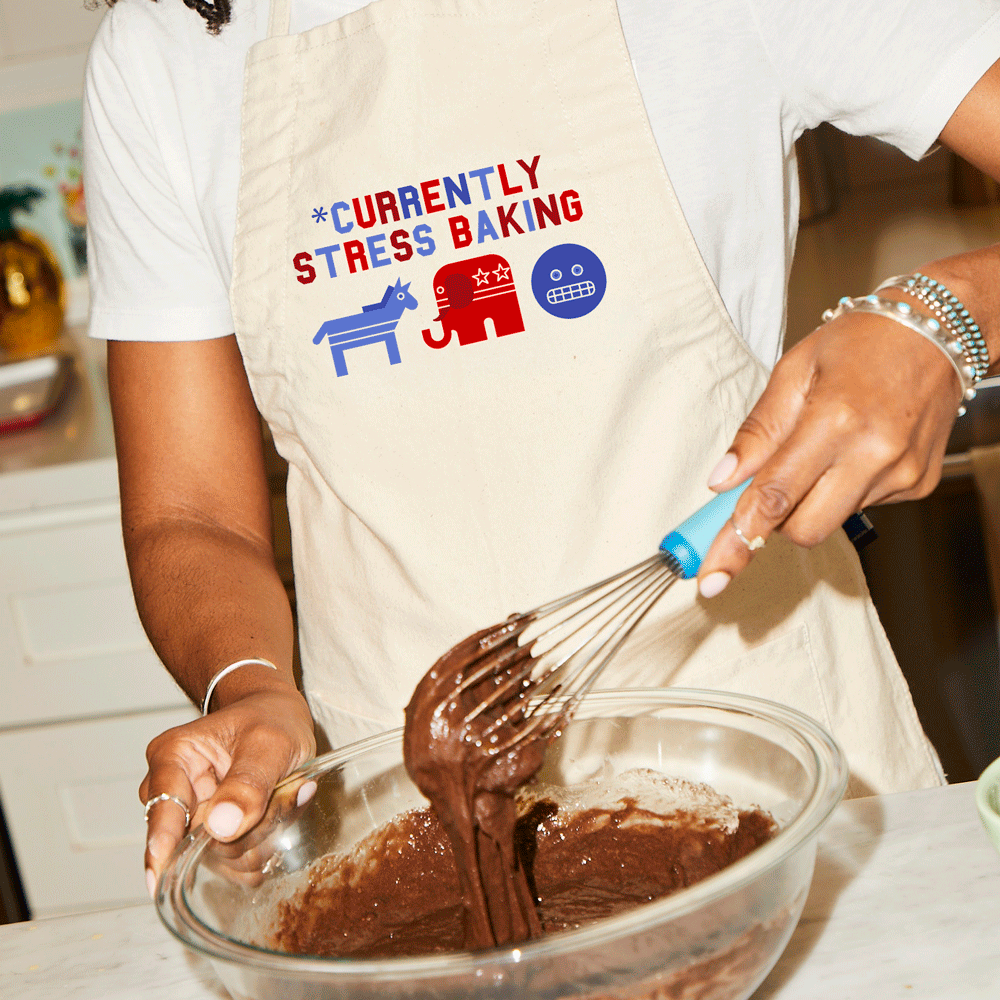 Election Stress Baking Apron
As mentioned above, our original Currently Stress Baking apron has sold out three different times because well, it's apparently an eternal mood for 2020. This updated version has a donkey, elephant, and grimacing emoji, all in red, white, and blue, perfect for your election night…shenanigans? You know you'll be 'gramming it.
The apron features adjustable straps and two front pockets that can hold your baking tools, cellphone, flask—whatever you need for baking (and election!) success. It's also made from 100 percent canvas, so if you happen to spill pumpkin spice mix all over it or douse it with bacon grease, you can easily throw it in the wash.
This apron can be yours for $28 and is available for order right now (it will start shipping on October 12th). Oh, also, while we're here you can (and should!) check if you're registered to vote here.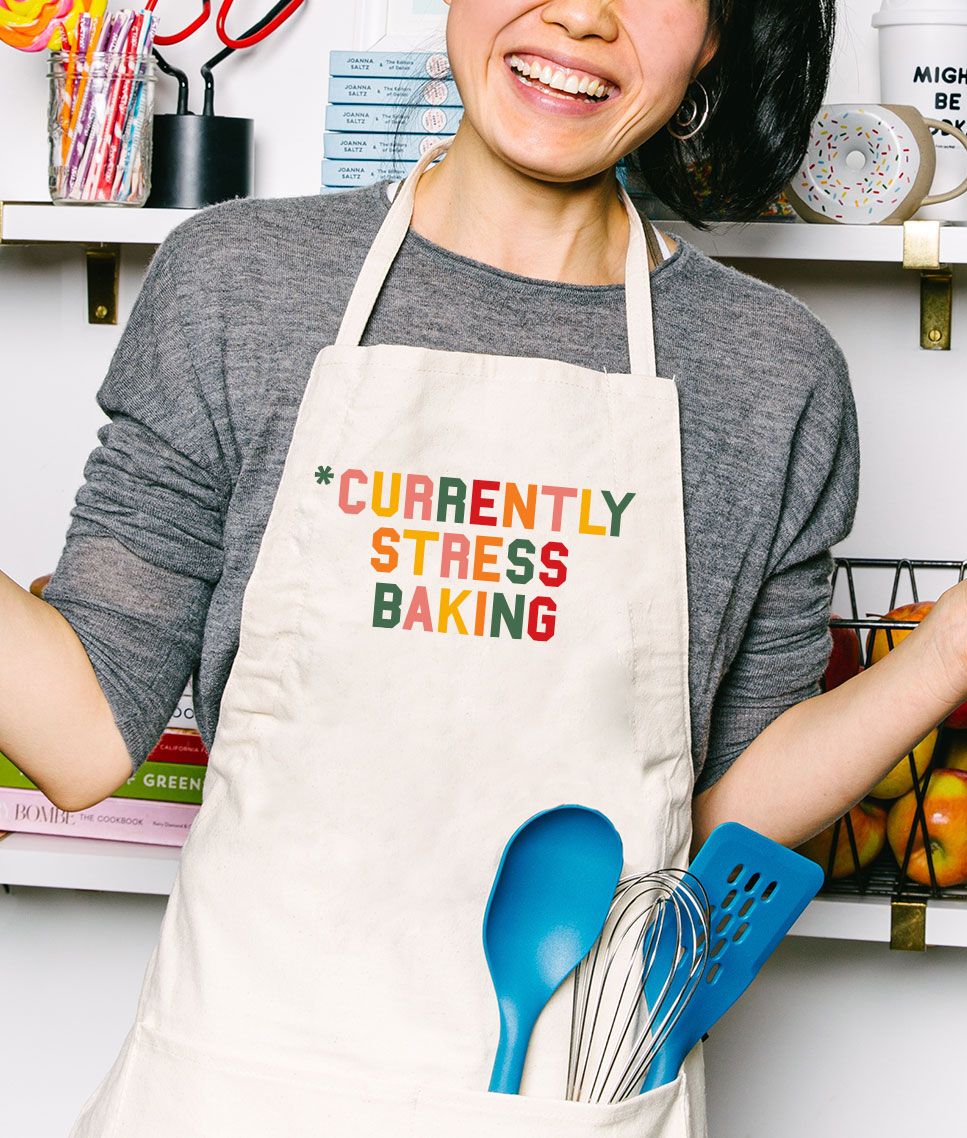 Source: Read Full Article