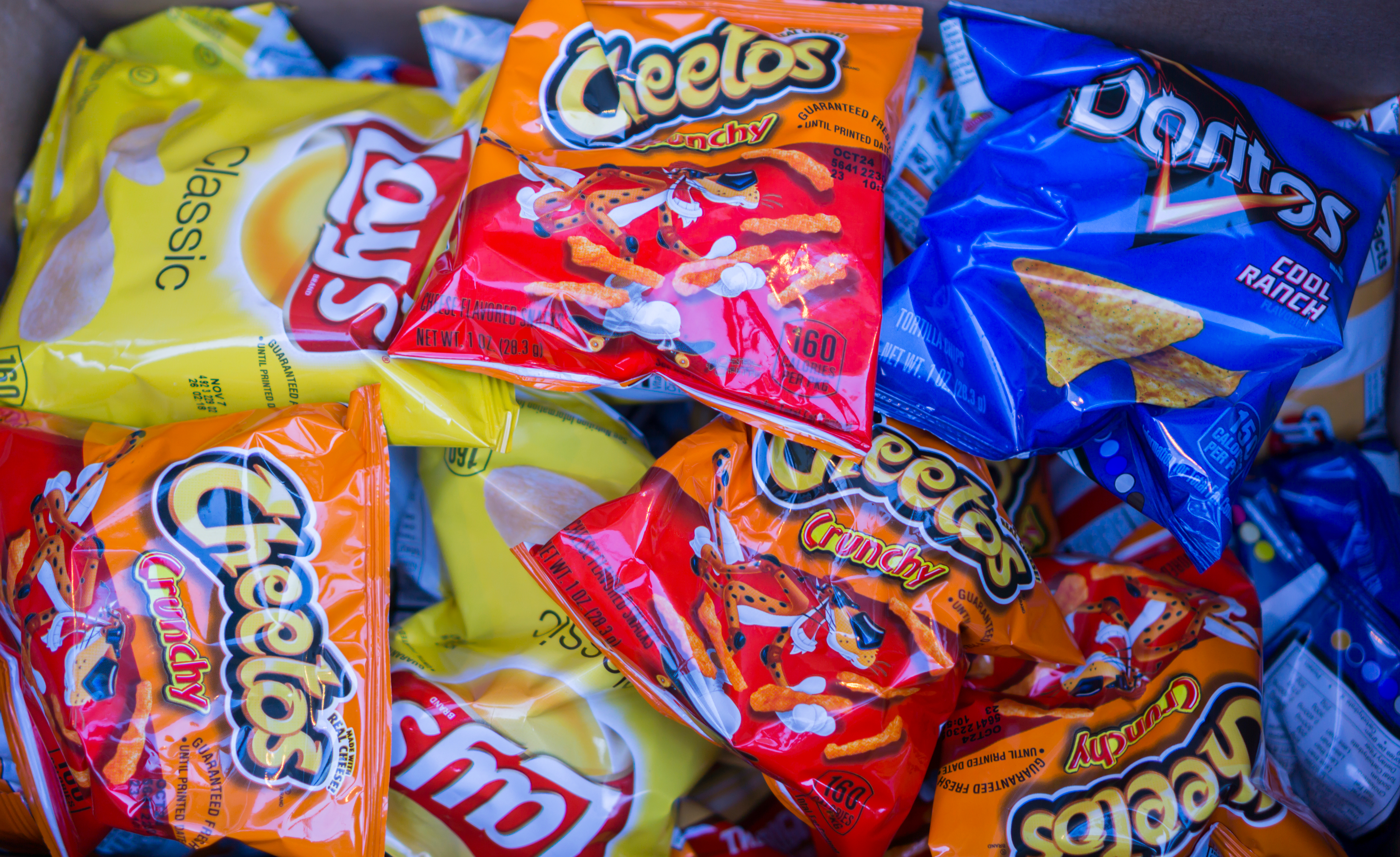 A hotly contested debate has cropped up on on Twitter: Which chips are the best chips? It's not an easy question to answer. Turns out, trying to rank bags of Frito-Lay brand chips is an extremely controversial undertaking.
The debate began with a group of friends, who were hanging out when one of them grabbed a bag of Fritos from a variety pack you might recognize from every after-school program and sleepover during your childhood — the one that contains Classic Doritos, Fritos, Classic Lays, Classic Cheetos, Cool Ranch Doritos, and Barbecue Lays. The choice of Fritos ignited a fiery argument among the group, with some insisting that Cool Ranch is the obvious first choice, while others gravitated towards the Cheetos. Much yelling ensued.
The video exploded on Twitter, with strangers weighing in with their own personal ranking. One person asserted that Fritos should be the obvious number-one pick which caused swift backlash. Then, someone else chimed in to say that Fritos are actually underrated. Even Chris Evans — yes, Captain America — gifted Twitter with his ranking. Even if you disagree with some of it, I think we can all form a united front and agree that Classic Lays do indeed belong at the bottom of the list.
Everybody who waded into the debate insisted that their ranking is the final, correct answer, and things got even more heated (and complicated) when people brought up different flavors, like Flaming Hot Cheetos (over which there should be no debate; this is the best chip) and Honey Barbecue Fritos. People feel passionate about their chips, clearly.
And hey, snacking is serious business, so it's no wonder the Twitter-sphere got worked up. Personally, it does seem a little, I don't know, wild to suggest that Fritos taste better than Barbecue Lays. But you know what? I don't want to rehash the whole argument. Barbecue Lays are first, though. This is, objectively, the right answer.
Source: Read Full Article