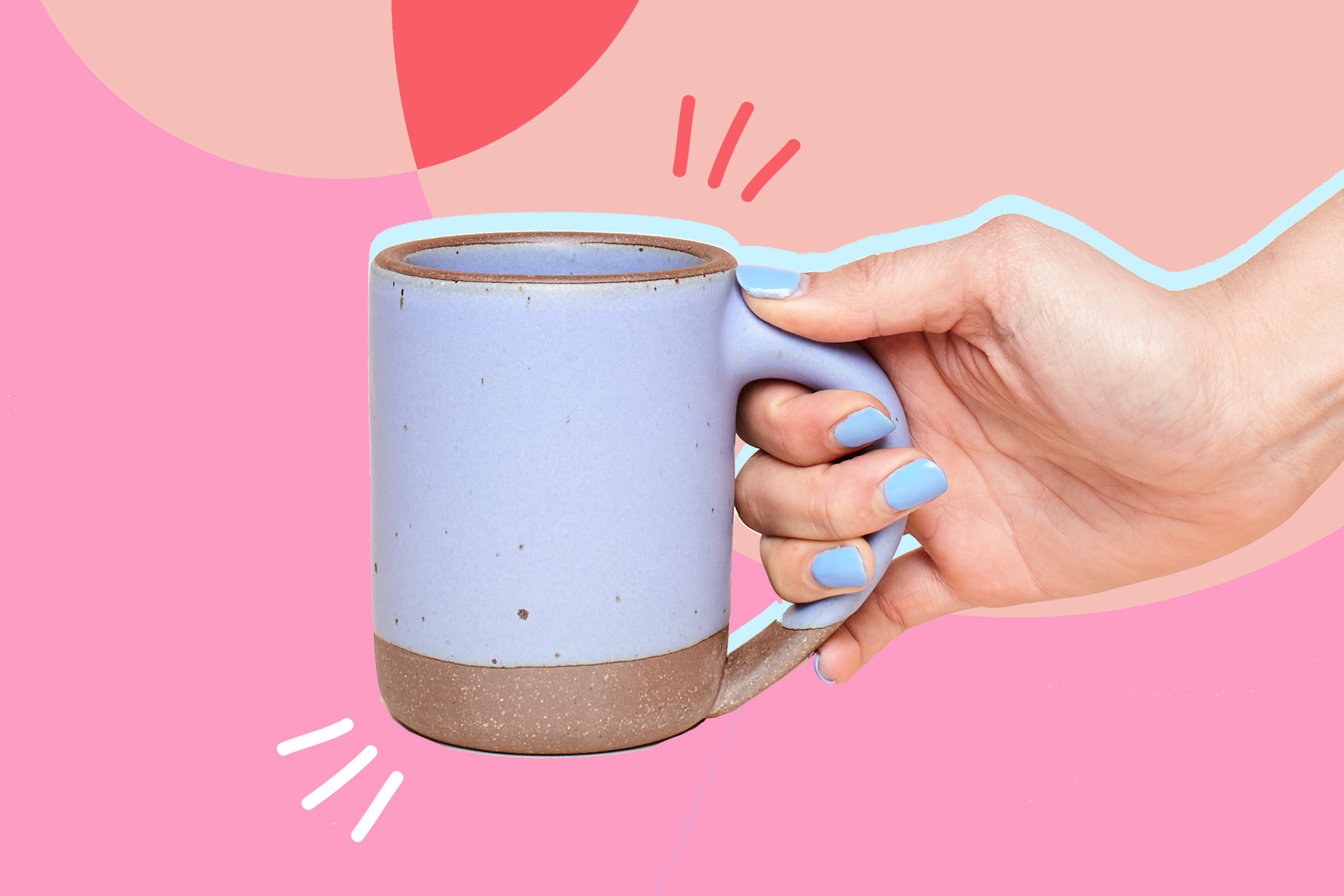 What is it about coffee mugs that makes them so much more meaningful than, say, a dinner plate? I recently moved, and Kondo-ing my mug collection was the hardest part of packing. Perhaps because it's tied to an important daily ritual (for me, a cup of black coffee as soon as I roll out of bed), it is easy to feel sentimental.
Emotionalism aside, there are often other reasons a mug becomes favored: a nice grip, a good size, or just regular ol' aesthetics. But what if there was a platonic ideal of a mug that brought all those things together? The folks at East Fork Pottery have, after many, many iterations, perhaps done just that — and legions of happy customers agree.
So beloved it has its own hashtag (#TheMug), it, like all of East Fork's pottery, is handmade in Asheville, NC. Steeped in the Carolina pottery tradition, but still feeling very 2019, East Fork's pieces are designed to feel at home anywhere, and on any occasion. (We even gave it the 2018 Kitchn Award distinction of Most Instagrammed Pottery.) Designed for everyday use, and informed by co-founder Connie Matisse's background in the hospitality industry, they're also microwave- and dishwasher-safe. That sort of "high-quality, everyday essentials" ethos isn't new to the start-up sphere: brands like Snowe, Casper, Year & Day, and even clothing companies like Everlane and Cuyana also embody this increasingly popular approach to shopping. (I often wonder if this millennial mindset is tied to a childhood of '90s-era plastic toy excess, but I digress.)
East Fork does set itself apart from the pack in one way, however: While many direct-to-consumer brands find factories or producers overseas and cut out the middleman, East Fork is making the pottery themselves, all from Southeastern clay. Co-founder Alex Matisse (yes, directly descended from Henri Matisse) started out making embellished, one-of-a-kind pieces entirely by hand. Slowly, with the help of his now-wife, Connie Matisse, and final co-founder and potter John Vigeland, East Fork evolved to the more simplified pieces they're now known for. Today, everything is still made by hand, but with the aid of industrial tools to create identical pieces.
Even with the aid of machines, East Fork pieces take time, thus the shortage of #TheMug. The process, from beginning to end, takes several days. But beyond that, East Fork is also committed to paying their employees living wages and providing benefits like healthcare. That means prices are higher than what we are often trained to expect from dinnerware. (Although not so high that you can never conceive of owning a piece — the bitty bowl, for example, is $10, and no individual bowls or plates cost more than $42.)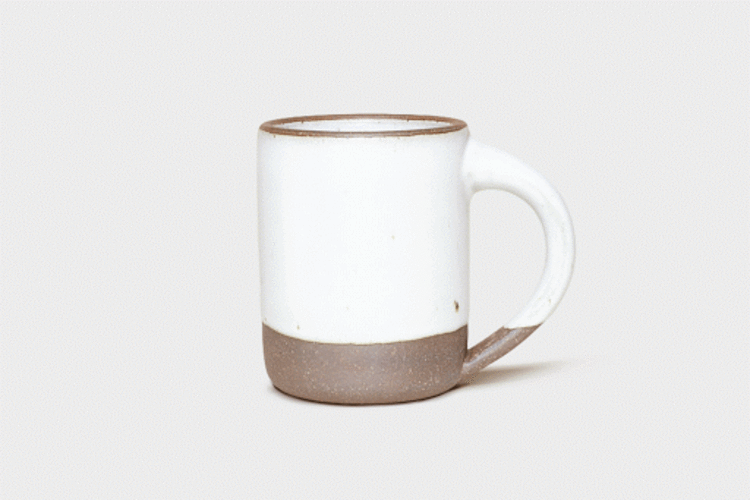 That also means that the mug manages to stay elusive and sold out despite its price of $36. Intrigued, I asked if I could try out the mug before its March 14 restock. As a coffee drinker for most of my adult life, I feel like I have seen a number of issues with mugs. Sometimes the handles are too small; or cups are too large or wide, allowing the drink to cool too fast; or they're made of thin, almost flimsy-feeling ceramic that heats up fast and makes the mug too hot to handle. East Fork, on the other hand, has a goldilocks "just right" feeling to its mug. A comfortable grip, substantial construction, and minimalist (but not too minimalist) feel that makes it feel special but not flashy. The construction also felt built to last: I can't picture this mug (or indeed any other East Fork pieces) getting chipped easily.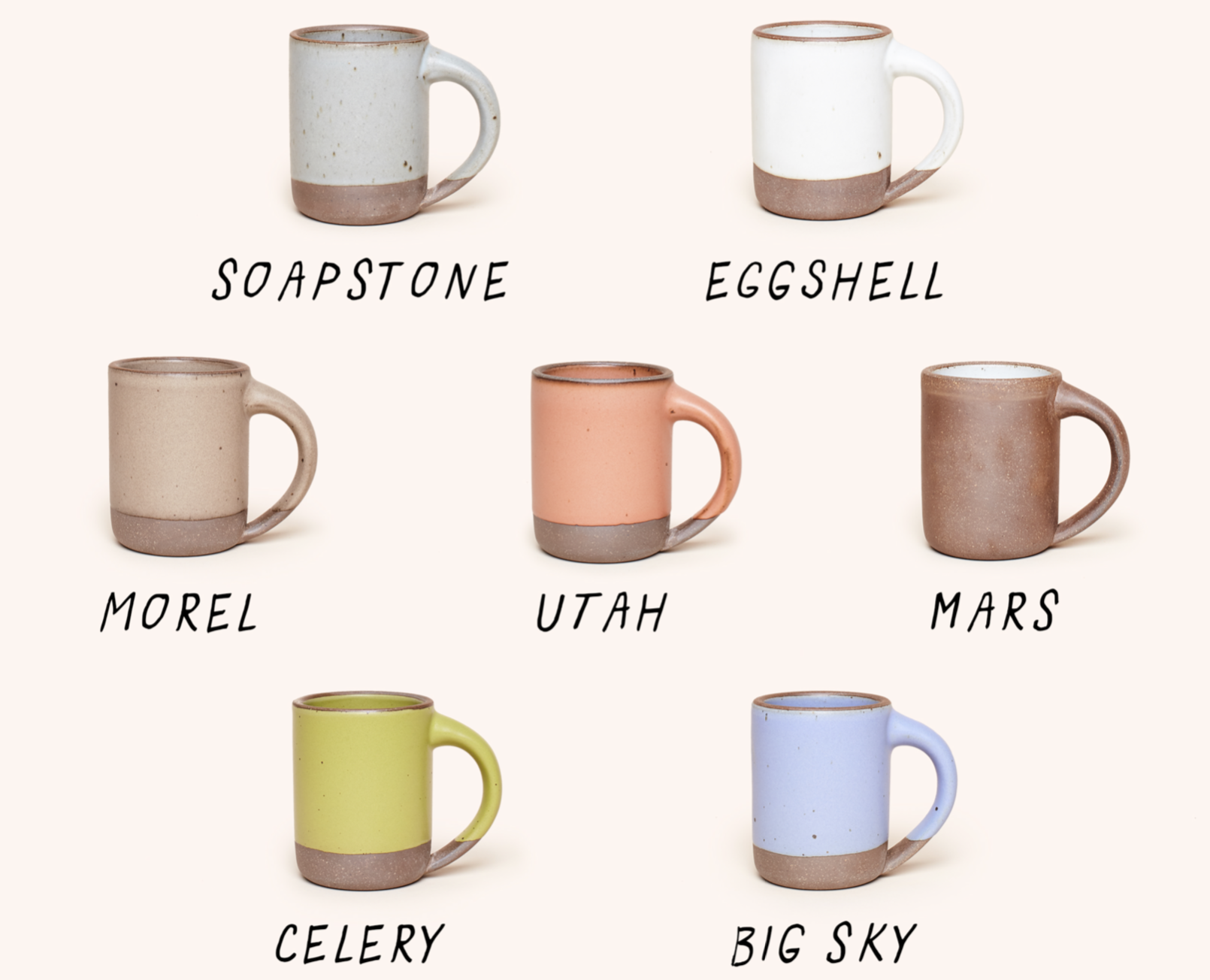 I also suspect that knowing the backstory of the mug also affected how I viewed it: knowing it was handmade in the United States does make it feel more special. So I was surprised that, after a weekend away, my roommates complimented my new mug. In my absence they had been drinking from the mug and, without knowing anything about it, also fallen in love.
If you want to experience the mug for yourself, it's back while supplies last, starting at 12 p.m. E.T. on March 14. This release comes in seven color ways if you want to mix and match — or just pick one mug and fiercely guard it as your own.
Miss the restock? There's still lots at East Fork to love. Here are some of co-founder Connie Matisse's favorites.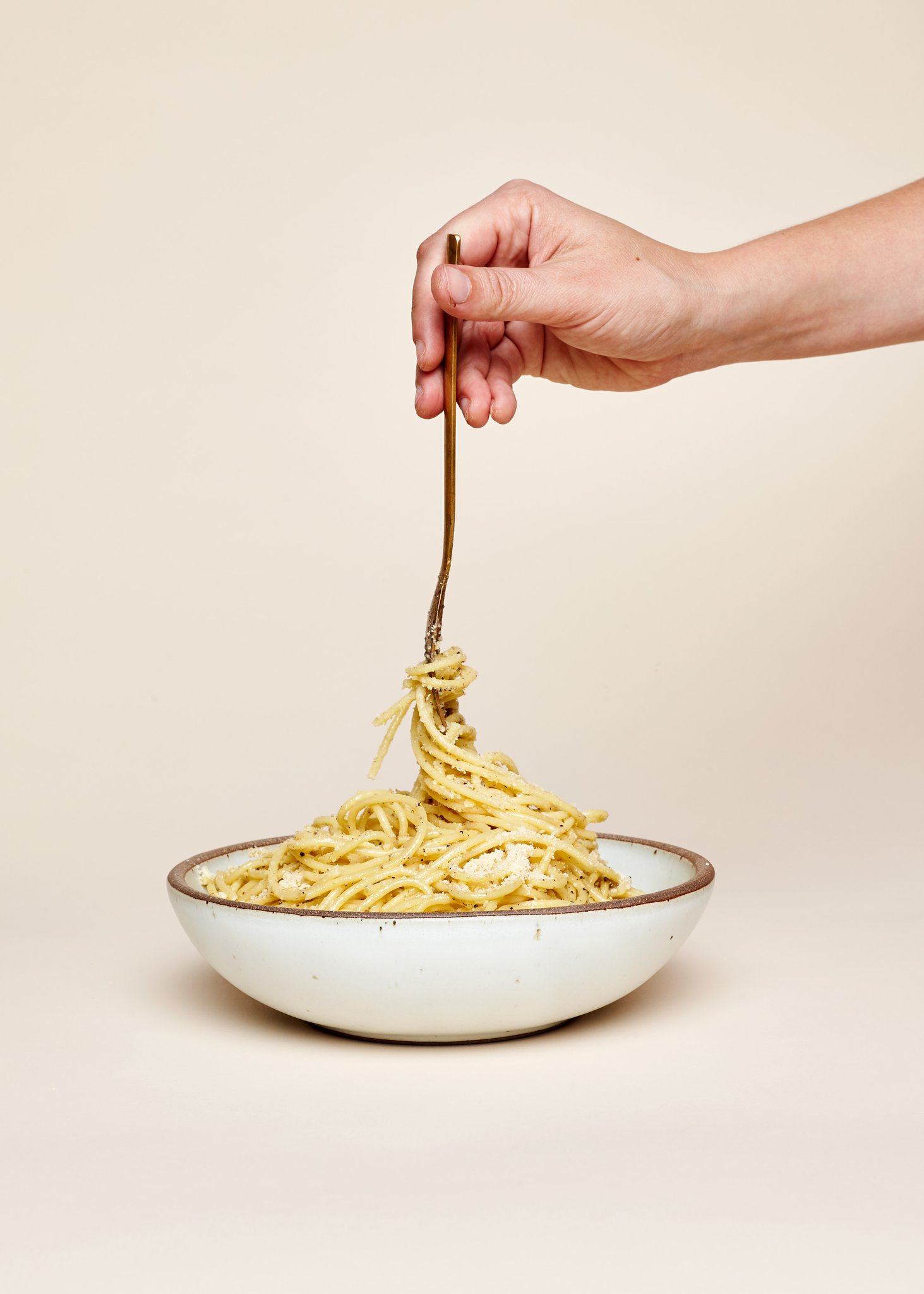 The Everyday Bowl, $34
Designed for truly everyday use, you can put a salad, bowl of soup, or just takeout pad Thai in the everyday bowl. A sort of plate/bowl hybrid, the shallow, wide design makes it a truly multi-purpose, repeat-use piece. Matisse says its the piece they often point people to who may only want to buy one thing because of its friendly, multi-use design.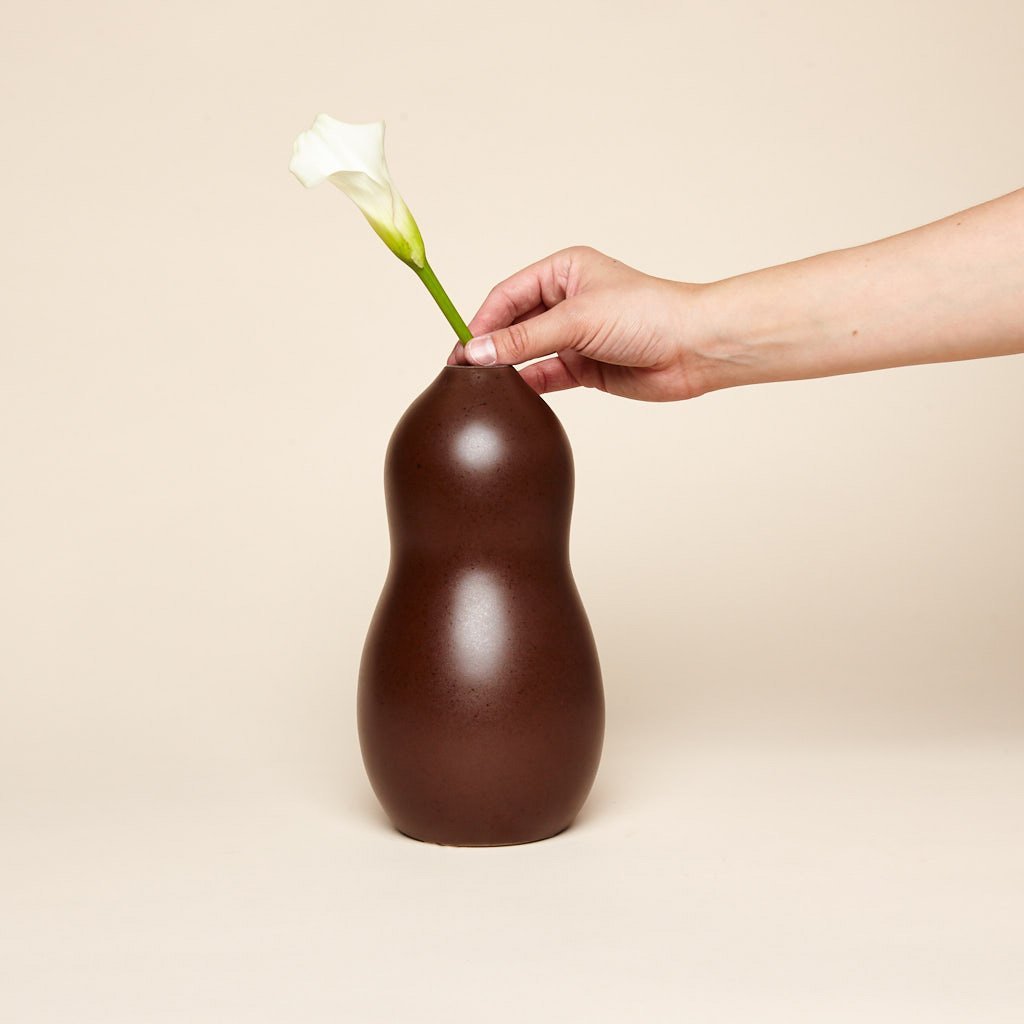 Large Contour Vase, $150
Matisse's current favorite piece, she designed it with East Fork's production manager. Meant to look good on its own or even with just a single stem, the curvy vase is both elegant and unfussy.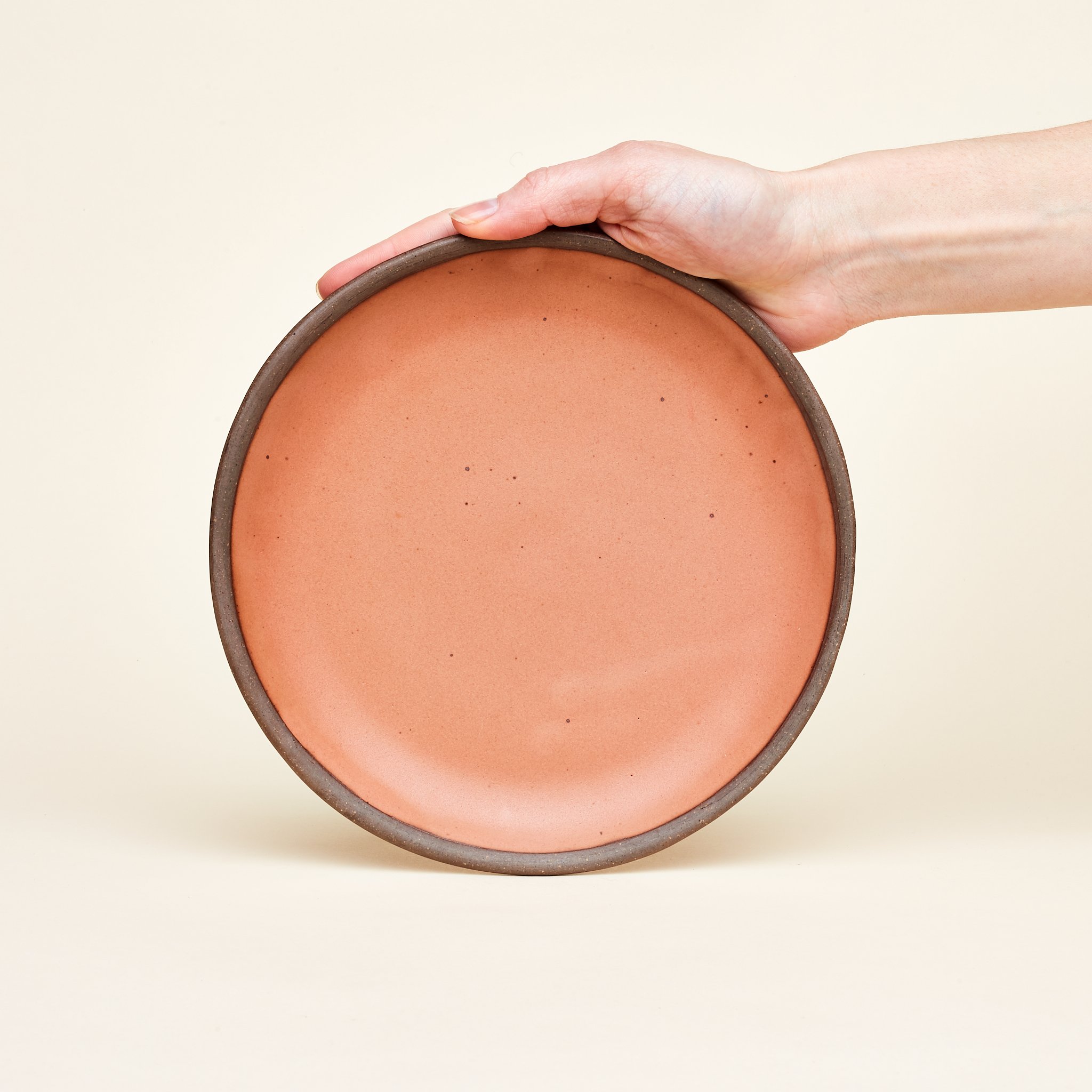 Side Plate, $28
If you are itching to start upgrading your dinnerware but don't have the money to spend on a full dinner set, Matisse recommends starting with the side plates. You can match them with existing dinner plates, and even use them as your main plate for lunches or light dinners.
Source: Read Full Article