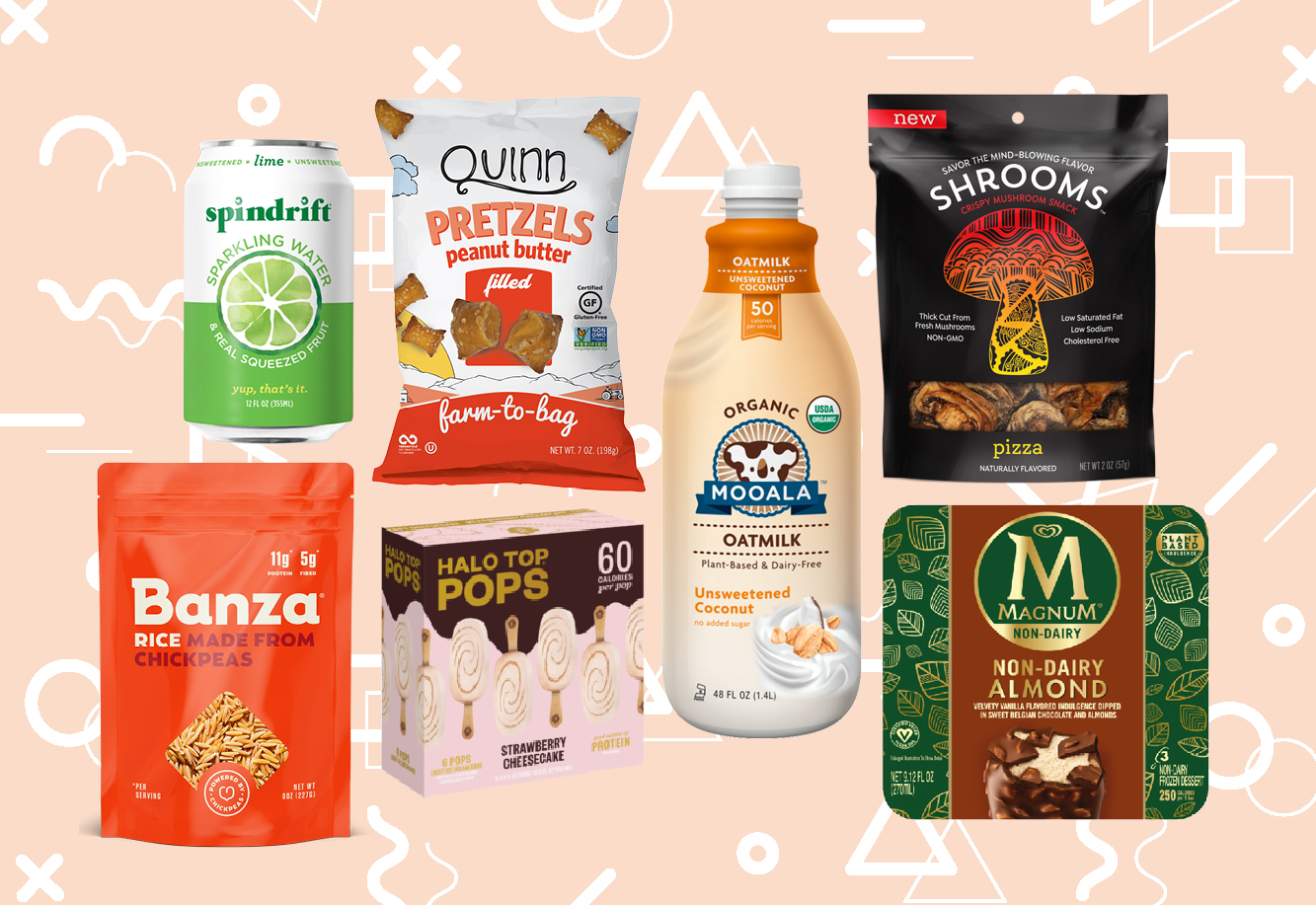 If part of the fun of going to the grocery store is checking out all the new stuff you haven't seen before, then it's a good time to stop by the supermarket. There's so much hitting shelves right now! To help you find the best of the best to add to your regular rotation, I tried 65 new products — including some 20+ ice cream flavors! — that just hit shelves this month.
These are the new groceries worth putting into your cart — and then immediately into your mouth once you get home.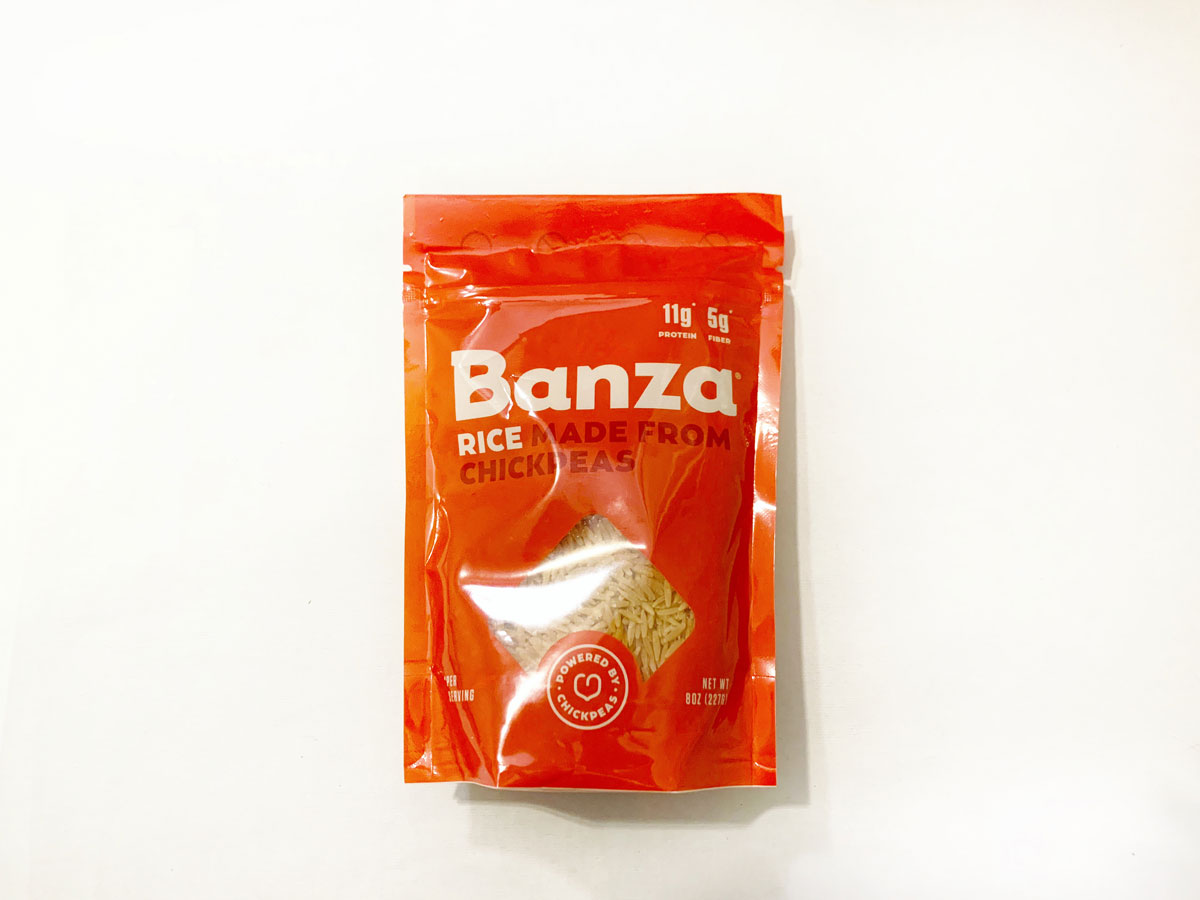 1. Banza Rice, $4 for eight ounces
This one's a game-changer, folks. If you've ever had chickpea pasta, you kind of know what to expect. This "rice" is made out of chickpeas and tastes a little more like orzo, which isn't a bad thing! Would I want to make sushi with it? Probably not. But I made a dinner bowl with the chickpea rice, roasted broccoli, a fried egg, and some Sriracha — and I could not stop raving about how healthy and easy my dinner was. With 11 grams of protein per serving, it's no wonder it filled me up.
Read more: Rice Made Out of Chickpeas Is Oddly Better than It Sounds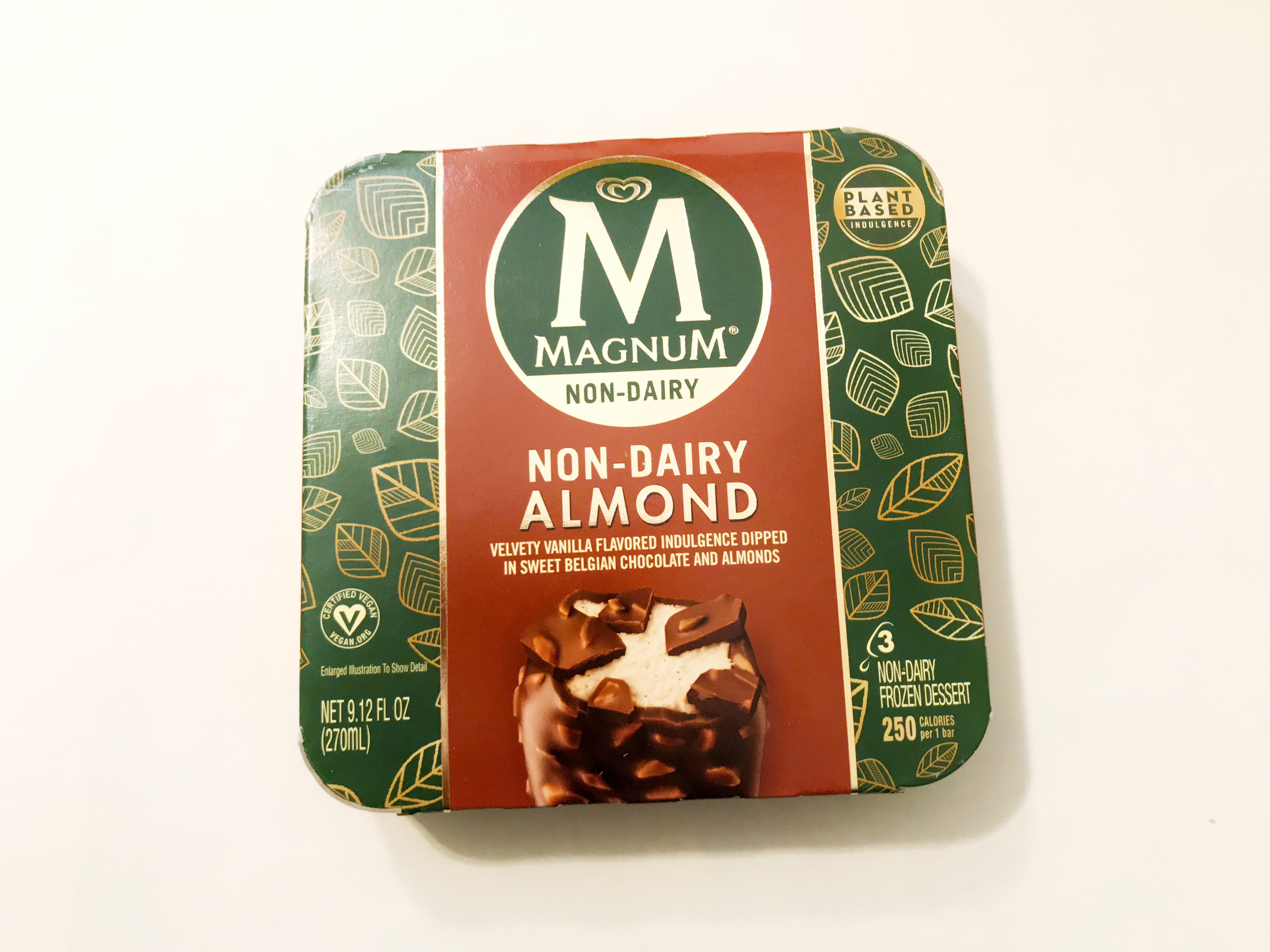 2. Magnum Non-Dairy Almond Bars, $5 for three
Magnum ice cream's first foray into non-dairy bars is a winner. If you didn't already know, you wouldn't even be able to guess that this crackly chocolate treat with velvety vanilla "ice cream" wasn't the real deal. The coating comes in plain chocolate or chocolate with almonds. The only bummer is that the boxes only come in packs of three, so you'll have to stock up on a few if you plan to indulge on the regular.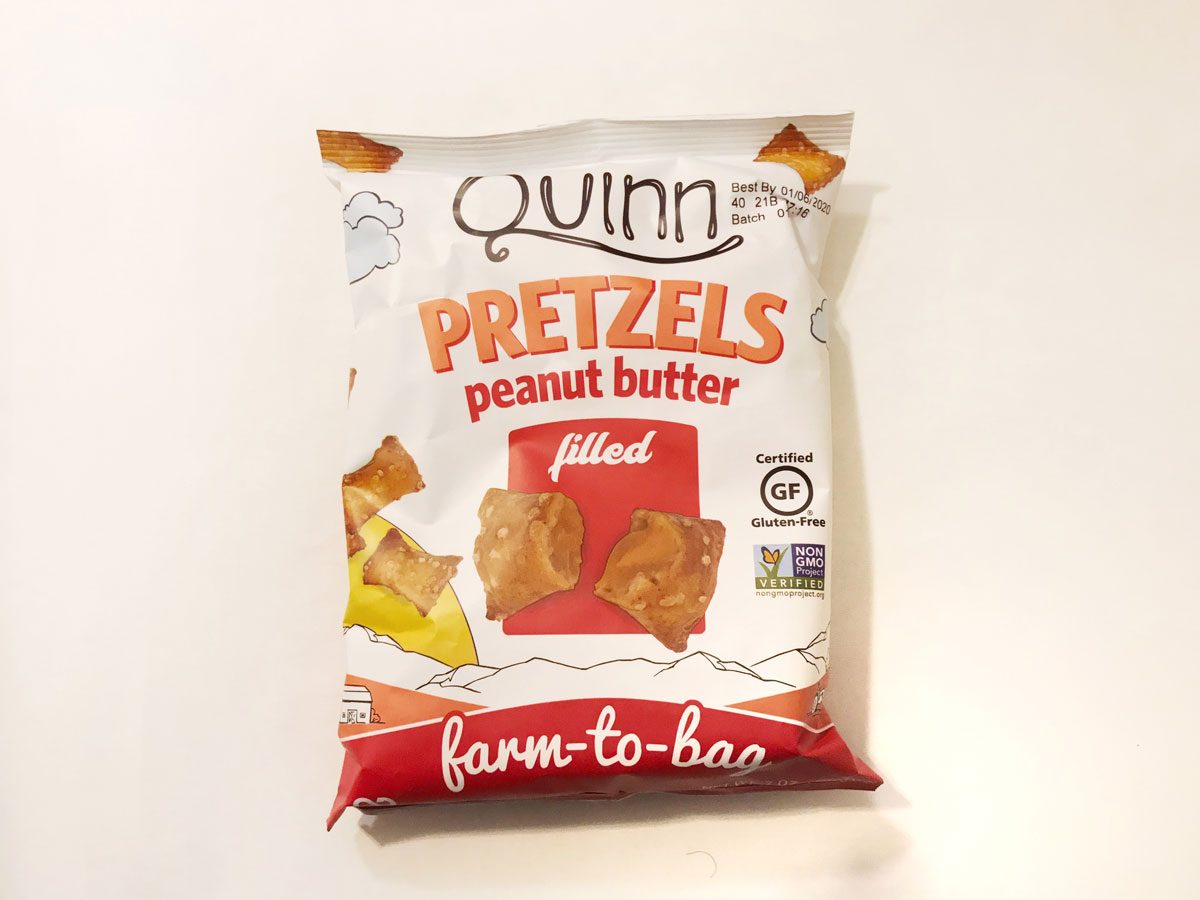 3. Quinn Peanut Butter Filled Pretzels, $5 for seven ounces
This bag is like a virtuous version of those Combos you almost thought about buying at the airport last month. These new peanut butter-filled snacks from Quinn are gluten-free, dairy-free, non-GMO, and have a negligible number of calories and sodium for a realistic serving size (12 nuggets!). Put 'em out at a party or pack 'em with your work lunch. They also come in chocolate if you're looking for something sweeter.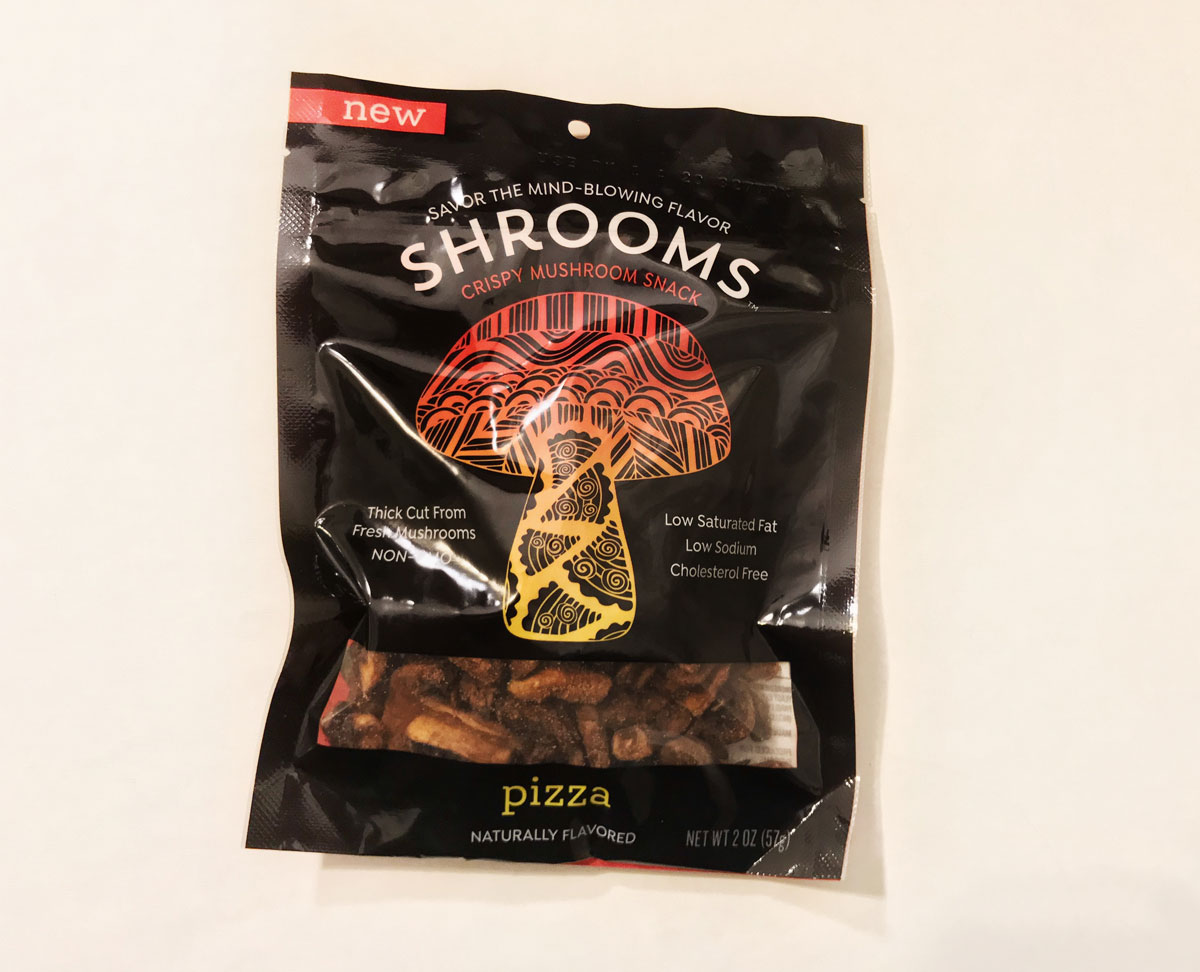 4. Shrooms Crispy Mushroom Snack, $6 for two ounces
Okay, now THESE are really like those pizza-flavored Combos, but in a totally different way. Intrigued by the new line from the get-go, I tried every snack bar, bag of mushrooms, and pouch of jerky. I definitely liked the crispy mushrooms the best out of the line — they're just mushrooms and spices! The pizza flavor was my favorite; just junky enough to make me happy, but with real ingredients and spices instead of anything too chemically. One note: The packing is so trippy, I thought for sure I'd get some looks when I brought a bunch of this stuff to work one day. (I shockingly did not!)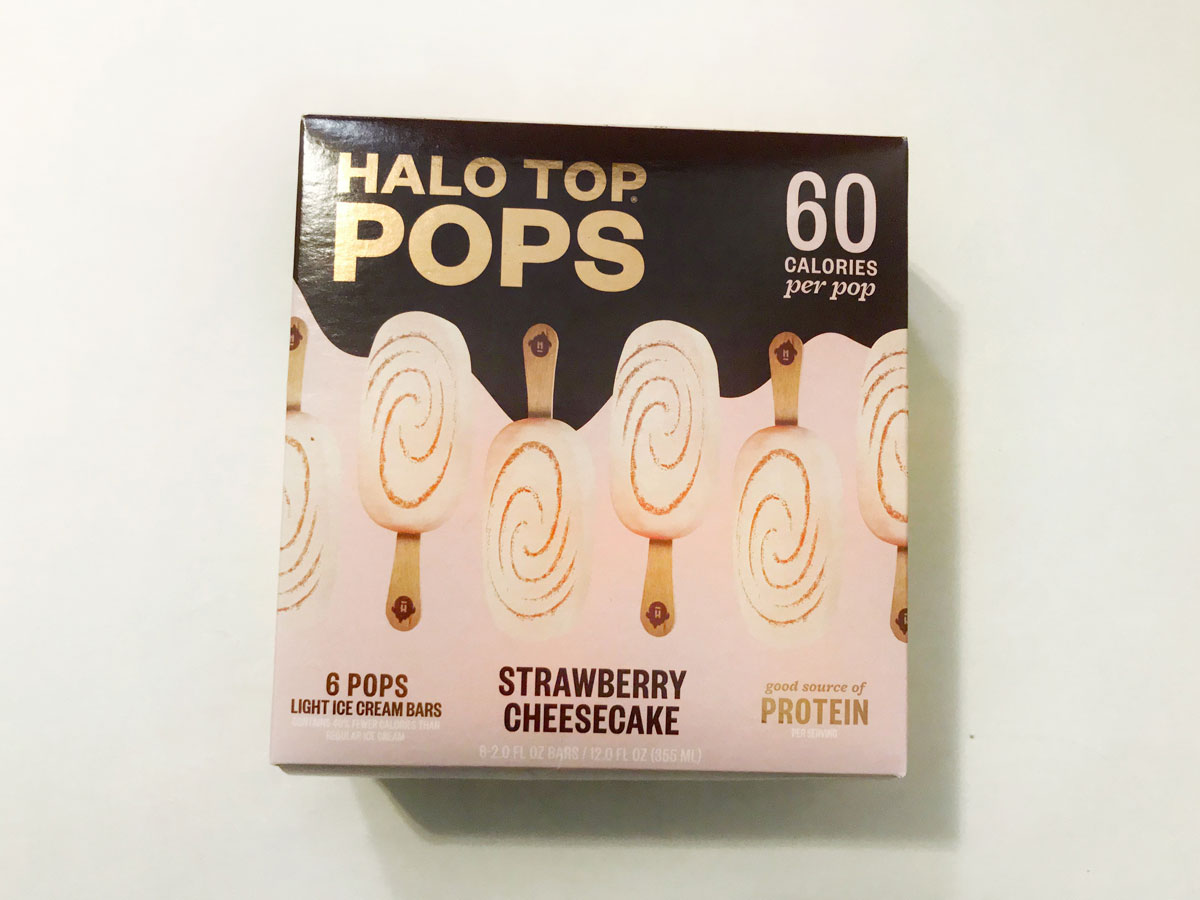 5. Halo Top Pops, $6 for six two-ounce bars
I've been lucky enough to try my fair share of flavors of Halo Top, the low-cal ice cream that's been taking over your supermarket freezers pint by pint for the past couple of years. I can say without a doubt that the new Strawberry Cheesecake pops are my new favorite — they're luxuriously rich and don't taste "diet" in any way, shape, or form. The snack-sized pops are new for the brand and also come in Mint Chip, Chocolate Chip Cookie Dough, and Peanut Butter Swirl. The Strawberry Cheesecake flavor is also coming out in pint form for a limited time (now through May), if that's your preferred form of ice cream.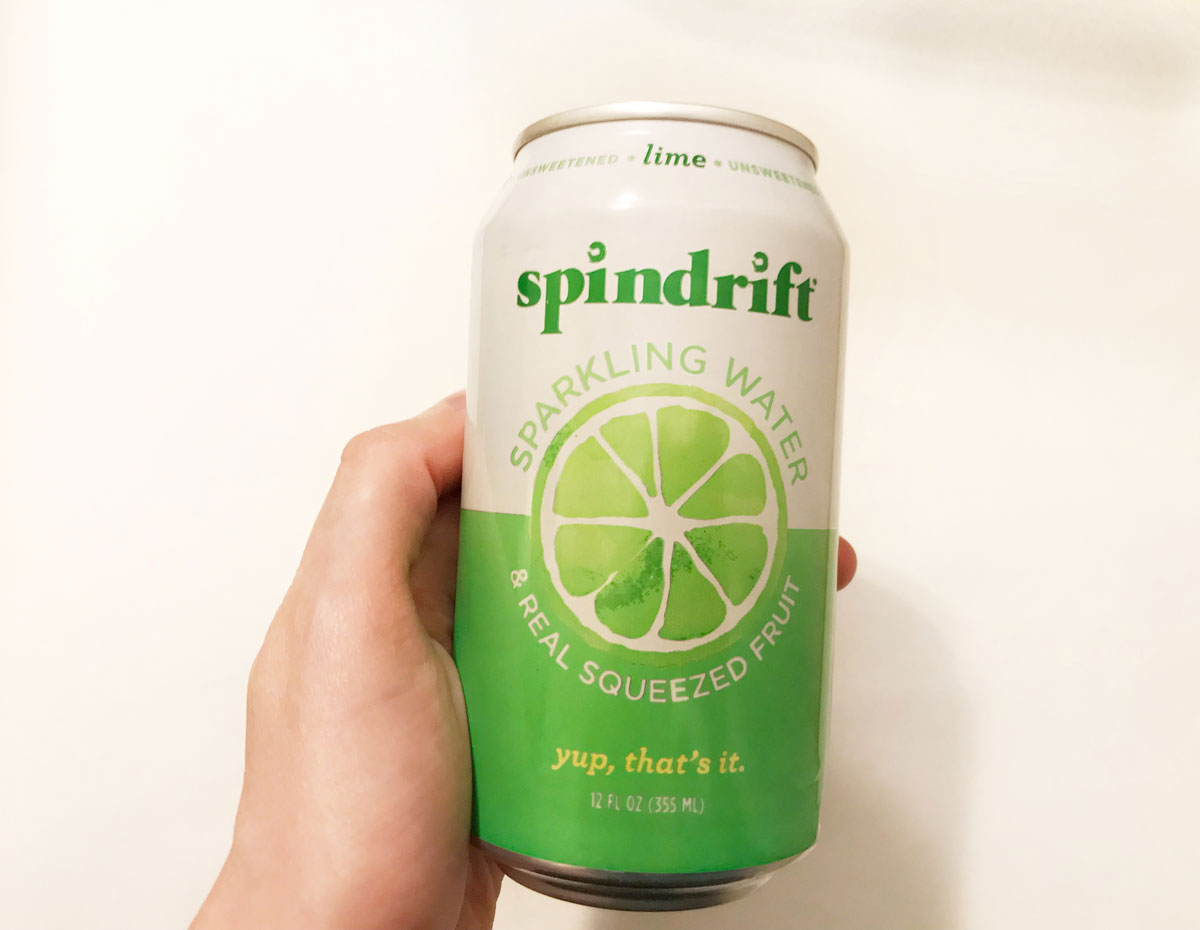 6. Spindrift Lime, $6 for eight, eight-ounce cans
Carbonated water and fresh lime juice — those are the only two ingredients in Spindrift's latest flavor, and it definitely tastes like it (in a good way!). It's firmly on the tart side of limey sparkling water. Some people might prefer a slightly sweeter version, but as someone who's never been big into sugary drinks, this is right up my alley. Call it … 7-Up for grown-ups? Plus, it's basically all ready to go as a healthy cocktail mixer. How did this Spindrift flavor not exist earlier?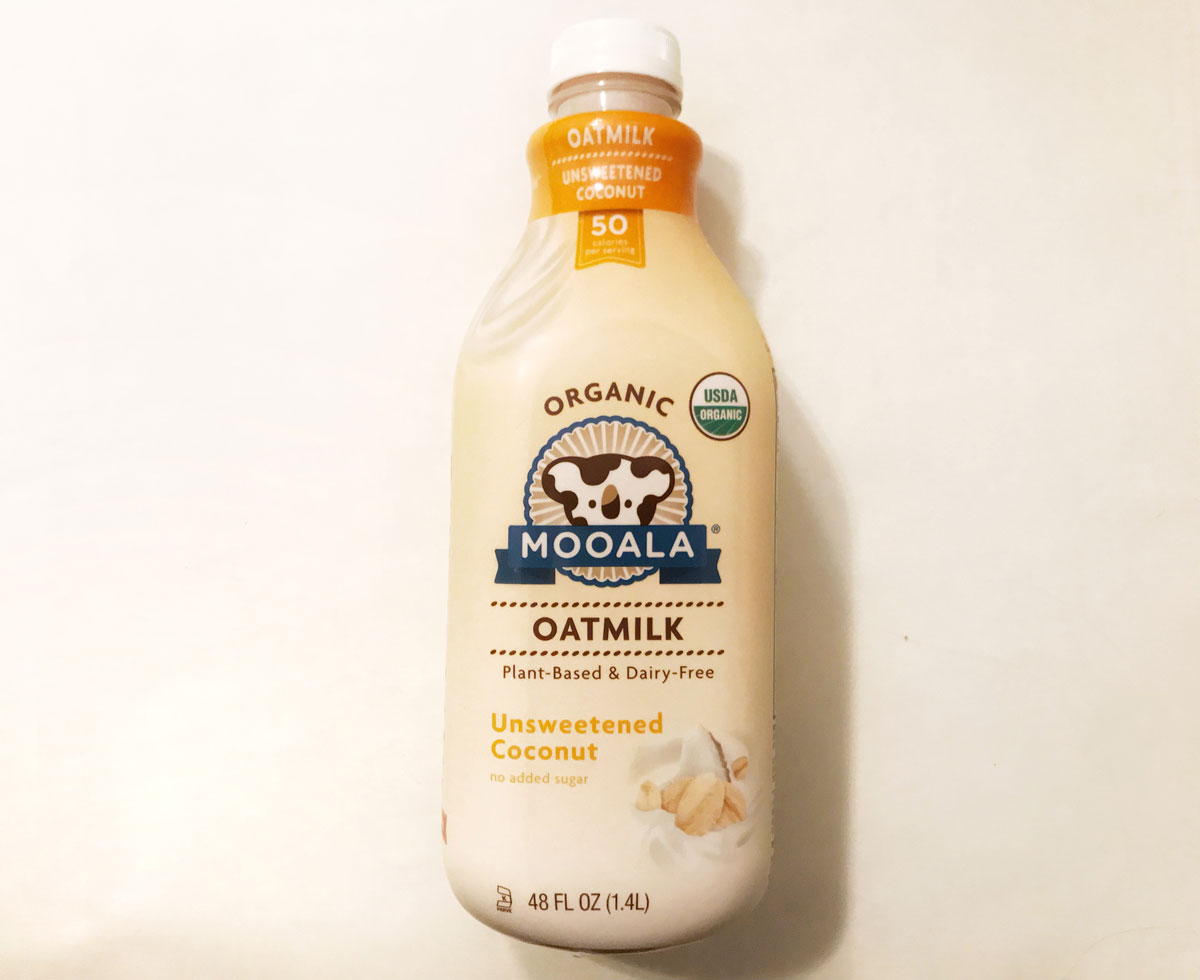 7. Mooala Oatmilk in Unsweetened Coconut, $6 for 1.5 liters
I was super interested to hear about Mooala's Oatmilk, made with coconut cream. If you've ever opened up a can of coconut cream, you know that this stuff is RICH, and that's just usually not what we see when looking at alt-milks. I was very into the taste — the coconut flavor was extremely subtle, almost undetectable — and the texture was very dairy-like, which is a real plus in my book. The coconut cream puts this a bit on the fattier side, but if you're looking for a dairy-free milk that tastes like the real deal, this is a great option. Keep a big bottle in your work fridge and you'll be everyone's favorite coworker in no time.
Have you tried any of these? Have you spotted anything else new and amazing lately? Leave your thoughts in the comments below!
Source: Read Full Article