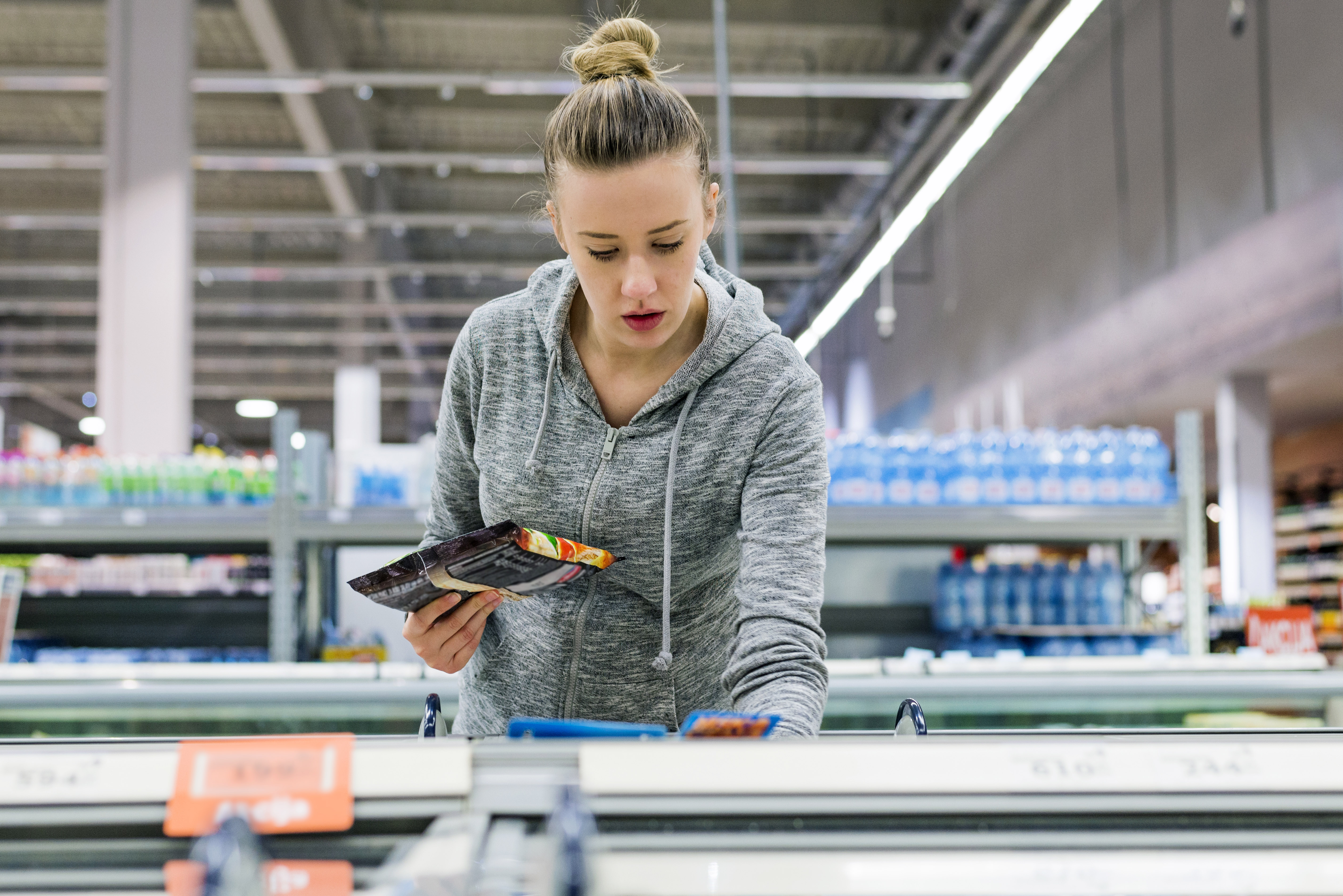 Unlike a lot of shoppers, I never miss the opportunity to check out the frozen aisles at the grocery store. See, I find it's a great spot to load up on fruits and veggies, which will last way longer than their fresh counterparts. And while I'm roaming those aisles, I also like to look around to see what's new. Yes, lots of the those bags and boxes are full of processed foods. But there are also always lots of healthful finds that, as a nutritionist, I feel totally comfortable recommending to others.
Here are 10 of the trendiest, healthiest frozen groceries I recently spotted in my local grocery stores — all of which I highly recommend.
1. Bird's Eye Vegetable Pasta
Bird's Eye makes a variety of frozen vegetables and veggie-based entrées, but these new pastas are in a league of their own! Made with zucchini and lentils, these fiber-rich veggie "pastas" are lower in refined carbohydrates than traditional pasta and cook up quicker, too! Among the newest options, you'll find Fettuccine Alfredo, Fettuccine with Garlic and Herb Sauce, and two types of Mac and Cheese.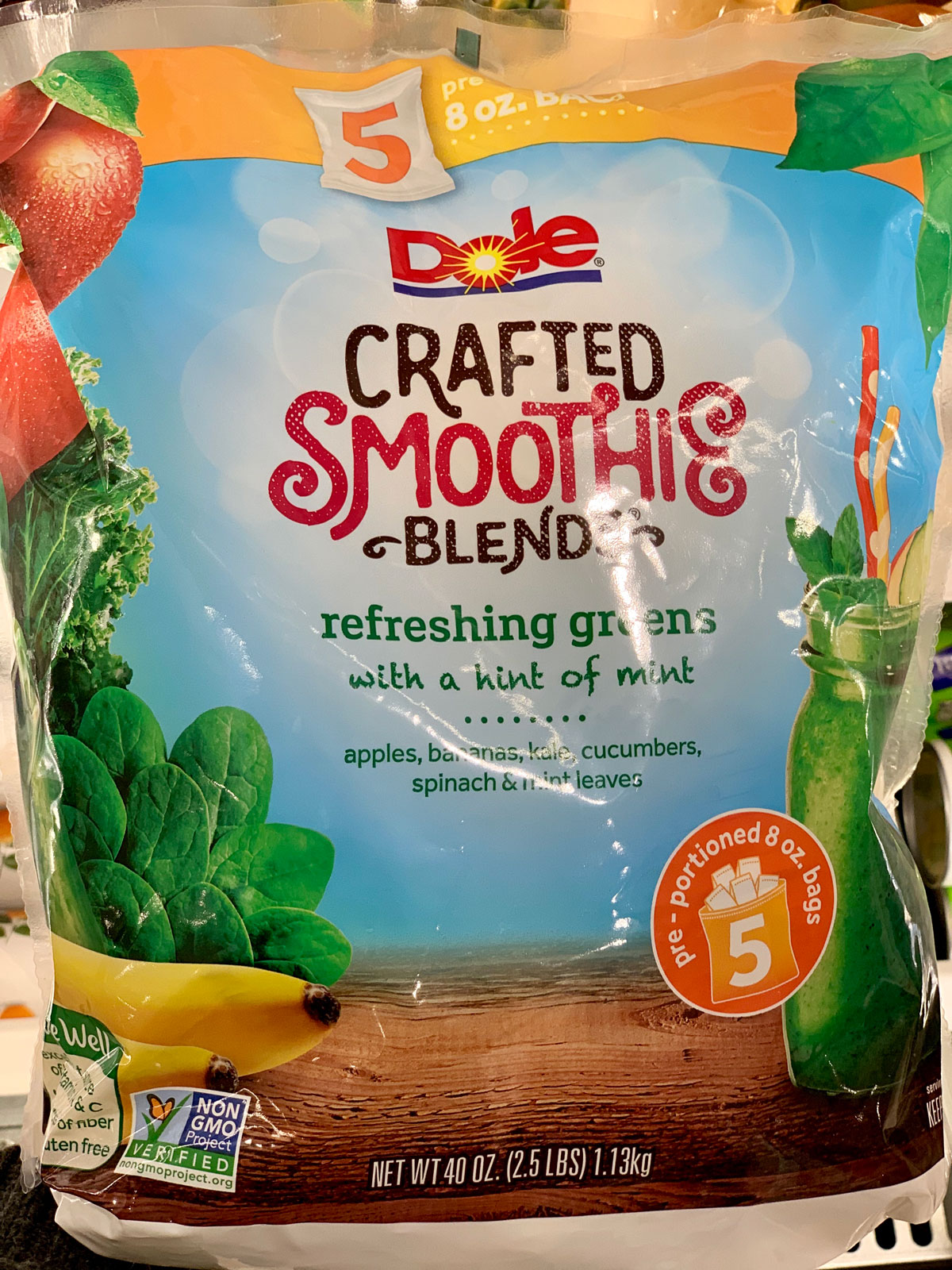 2. Dole Crafted Smoothie Blends
I love Dole frozen fruit, so I was excited to see these new smoothie blends pop up at my local store. Each large bag comes with five pre-portioned 8-ounce bags so you can easily make a single smoothie. I'm a huge fan of this Refreshing Green blend — made with cucumber, spinach, apple, banana, kale, and fresh mint (a favorite of mine!) — but they come in a variety of other options, too. Add your milk of choice to a blender, perhaps some yogurt, and one of these frozen fruit packs for a healthy morning meal or snack!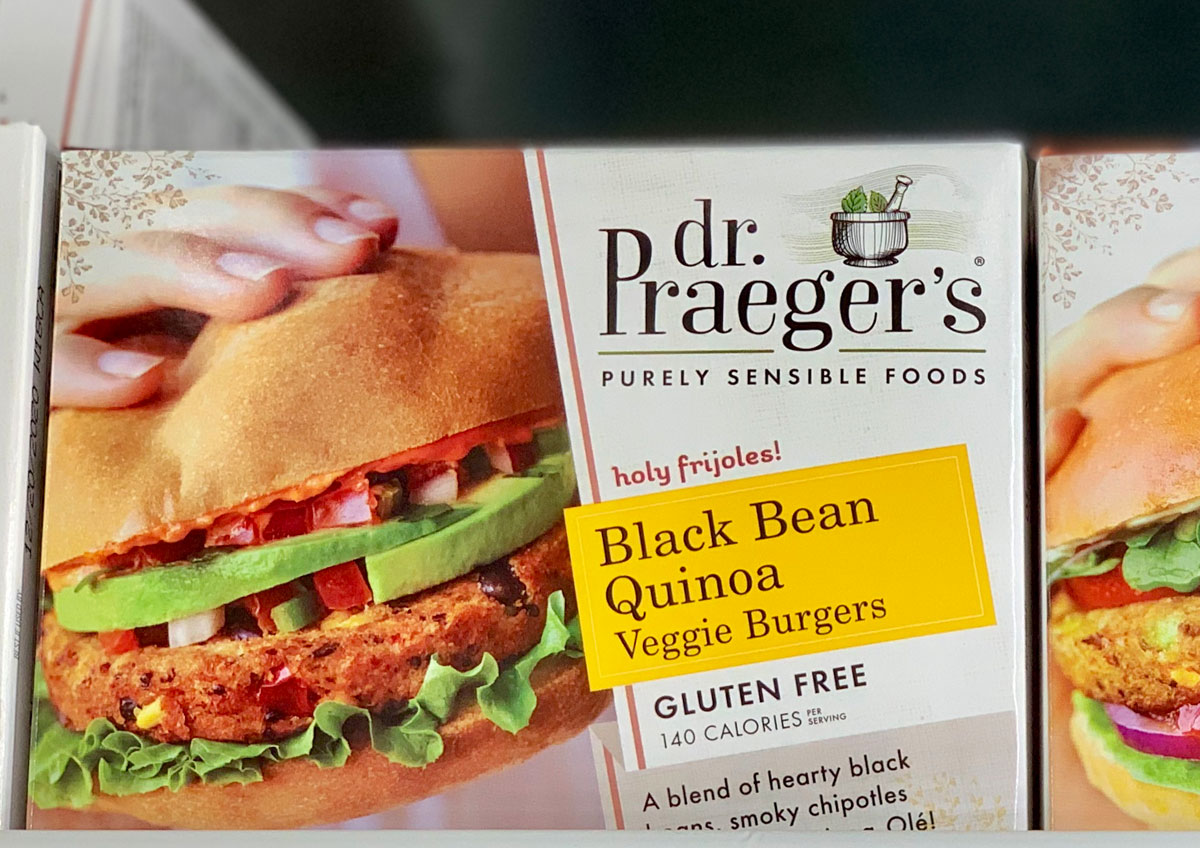 3. Quinoa Burgers
Quinoa is still making major waves in the frozen food aisle. And recently, at five different supermarkets near me, I spotted several brands of quinoa burgers! Two I suggest trying out: the ones from Qrunch Organic and Dr. Praeger's.

Packed with plant-based protein and all essential amino acids — plus iron, fiber, and magnesium — quinoa is a great ingredient to eat more of, and now you can enjoy it in an easy frozen veggie burger. These are great with your favorite condiment and a whole-grain sprouted bun.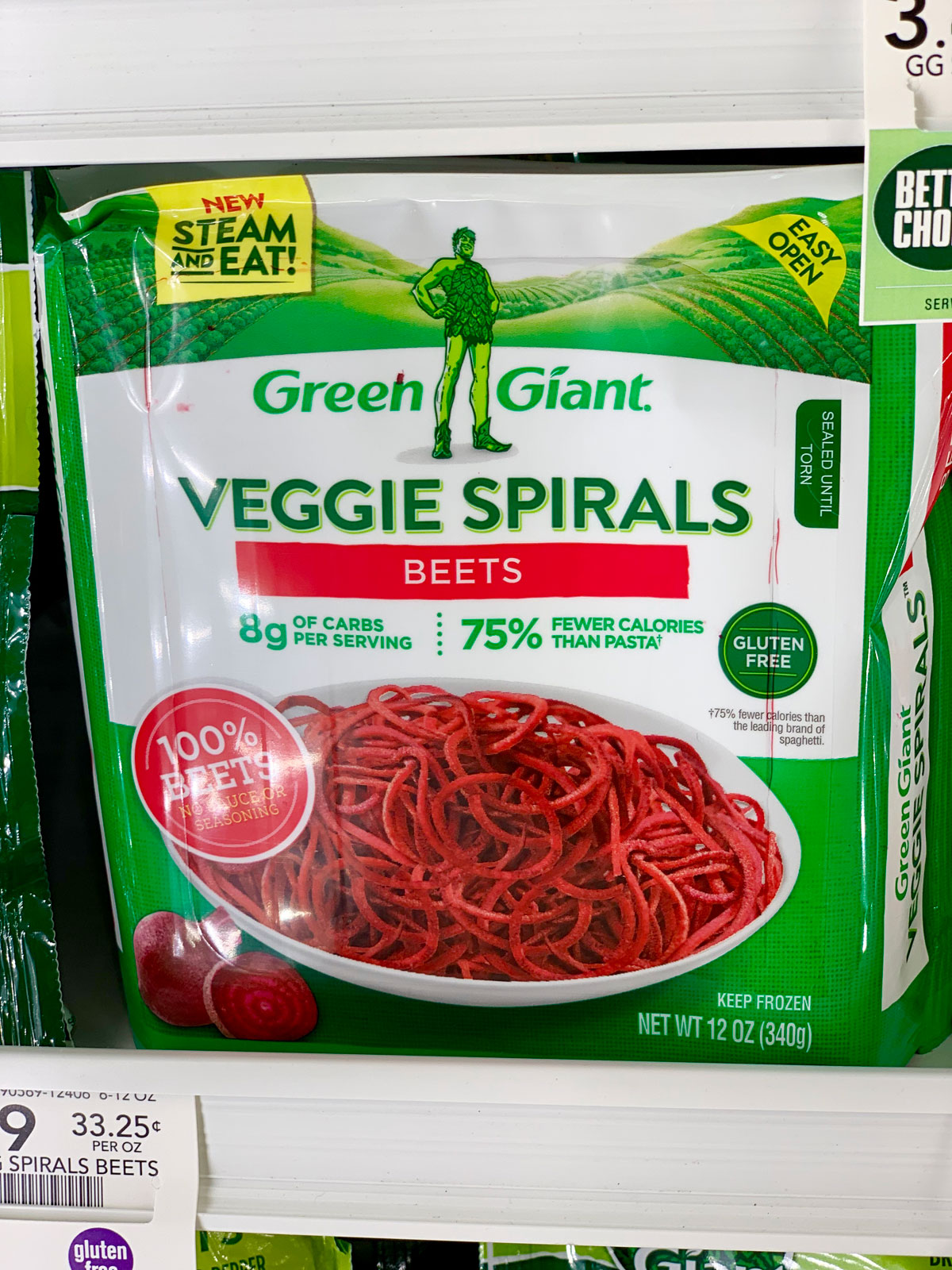 4. Green Giant Beet Spirals
Beets are also having a moment right now and are a super-nutritious veggie to add to any meal you choose … even pasta dishes! Green Giant now makes beet spirals and they're truly a unique way to make an interesting dinner or lunch. I love these with some carrots, sautéed spinach, fresh herbs, and fresh lemon or a tomato-based sauce. They cook up in just a couple of minutes and eliminate the mess you usually have to deal with when it comes to beets.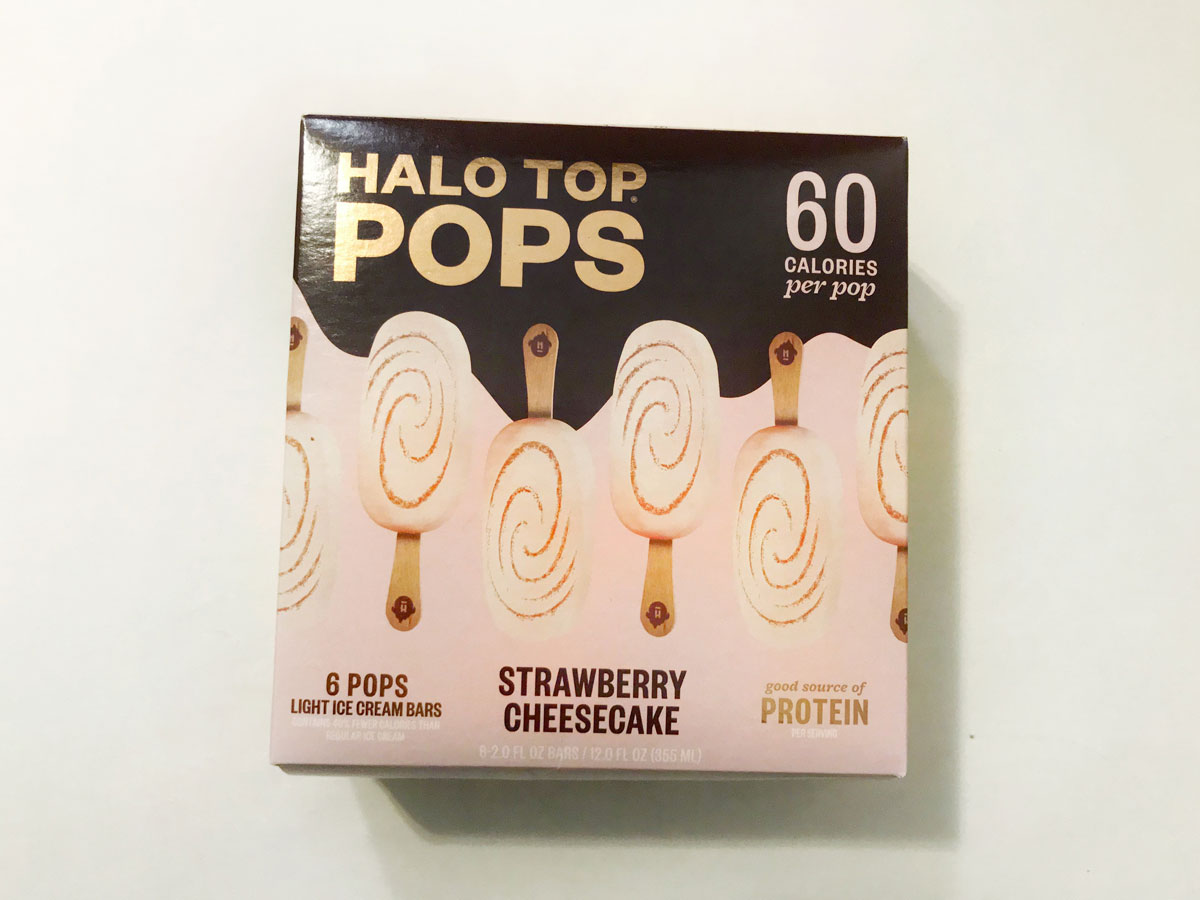 5. Halo Top Pops
Halo Top fans are not hard to come by, so I'm guessing many of you will be pumped to learn that the stuff now comes on a stick. At only 50 to 60 calories per pop, these also have a decent amount of protein and get my vote for when you're craving a little treat.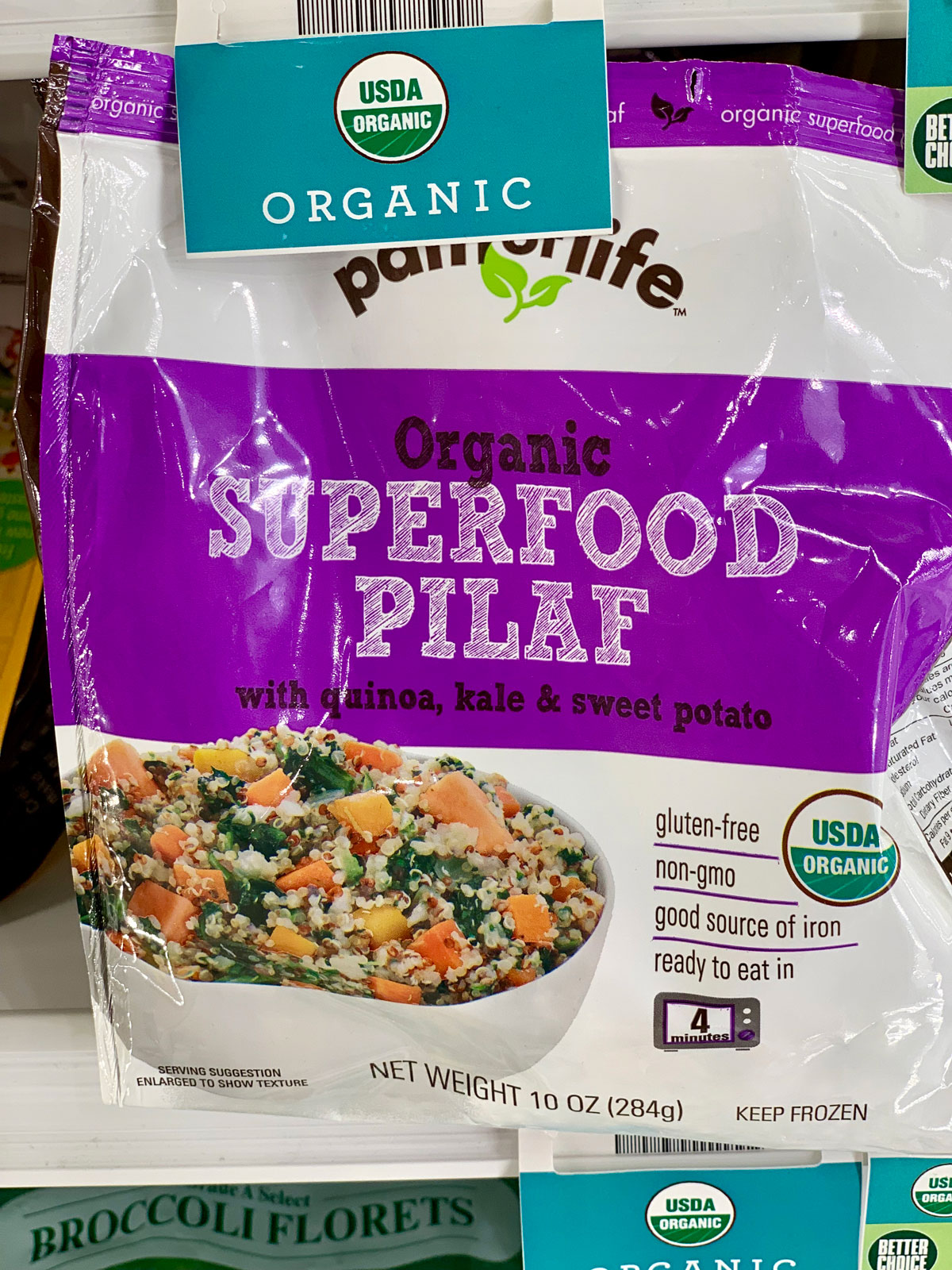 6. Path of Life Organic Superfood Pilaf
This brand has offered exceptional quinoa-centric frozen options for many years (which I've even seen at Costco!), but this Superfood Pilaf variety was new to my local grocery store. Made with quinoa, kale, and sweet potatoes, this stuff is full of plant-based protein, vitamins A and C for healthy skin and a healthy immune system, fiber, and minerals such as magnesium, iron, zinc, and calcium. It could be used as a meal on its own or used as a side.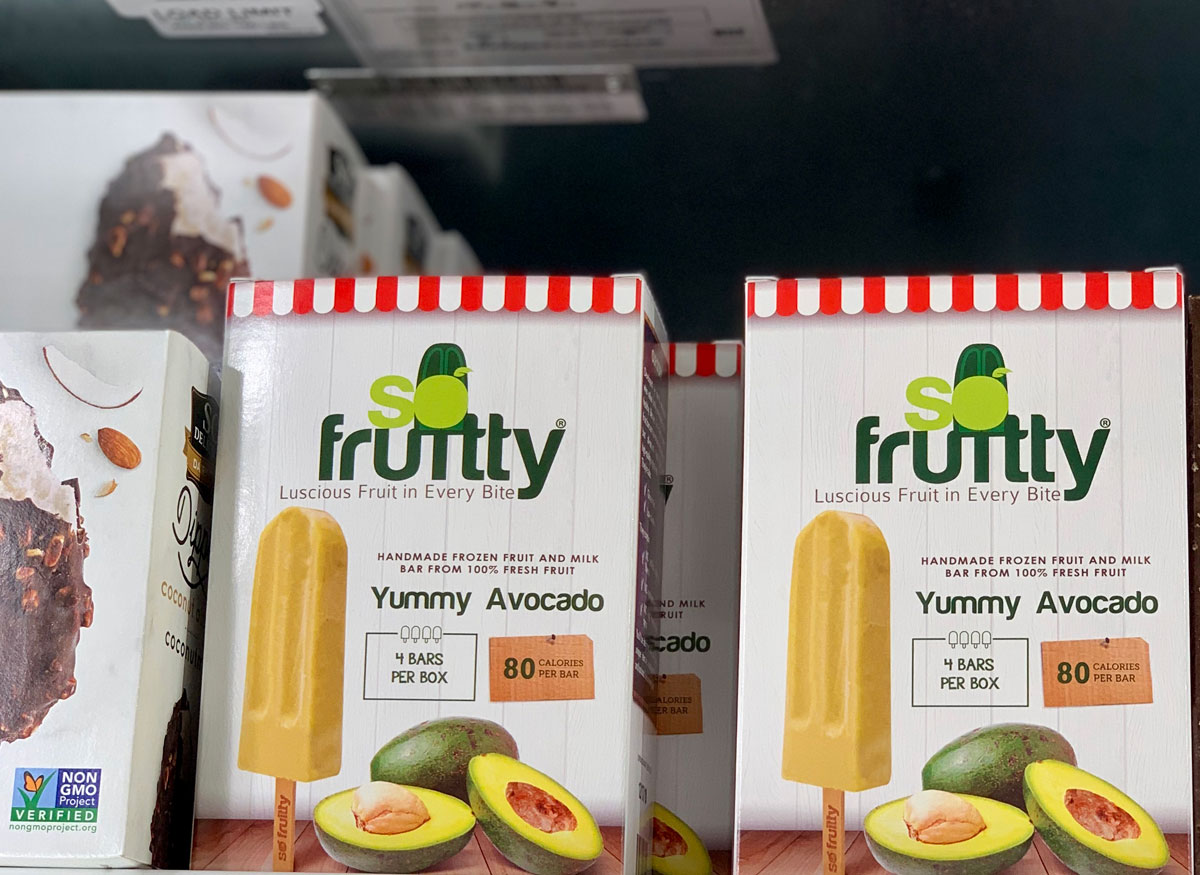 7. So Fruitty Pops
Available in fun flavors like Cacao Bliss, Strawberry Bliss, Yummy Avocado, and more, these fun pops are another great way to enjoy a healthy sweet treat. These bars are low in sugar, have no GMO ingredients, and are made with real ingredients. They offer vegan options, too, so there's something for everyone!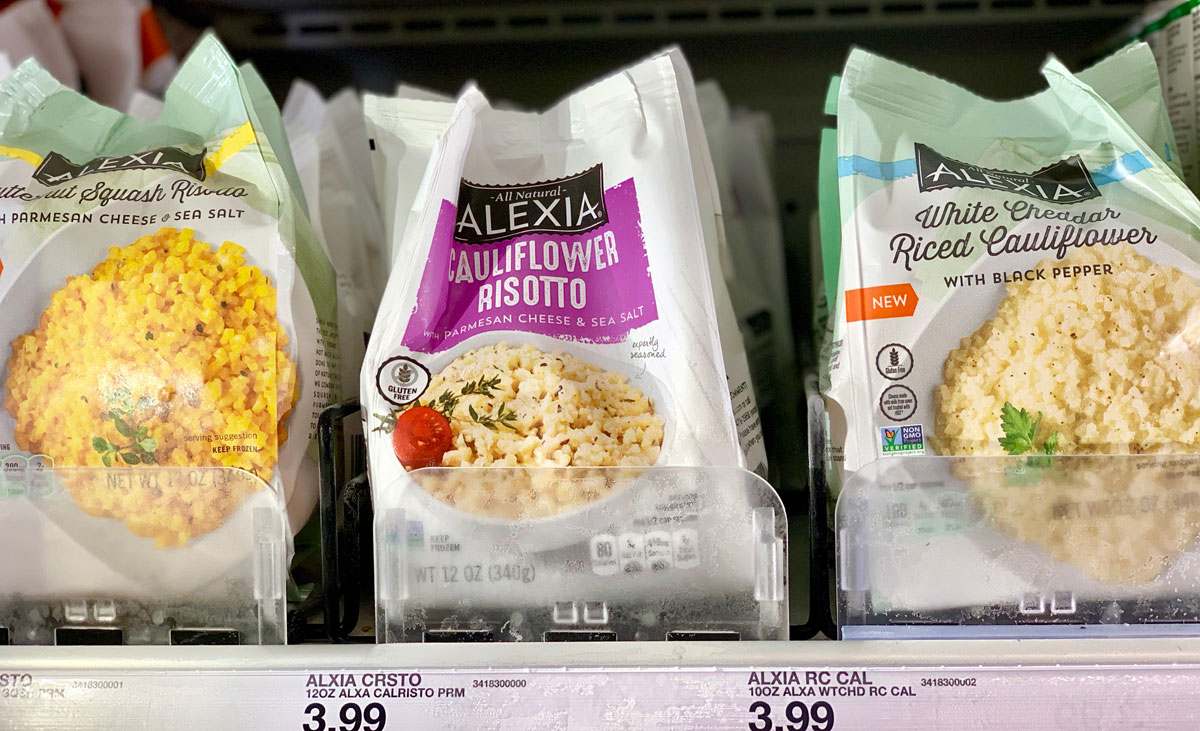 8. Alexia Cauliflower Risotto
Alexia is probably known best for its tasty sweet potato fries, but I think this new cauliflower risotto deserves some more attention. At just 80 calories per serving, this bag is a great way to add fiber- and vitamin C-rich cauliflower to your diet in a fun and tasty way. And it cooks up in just minutes on the stove.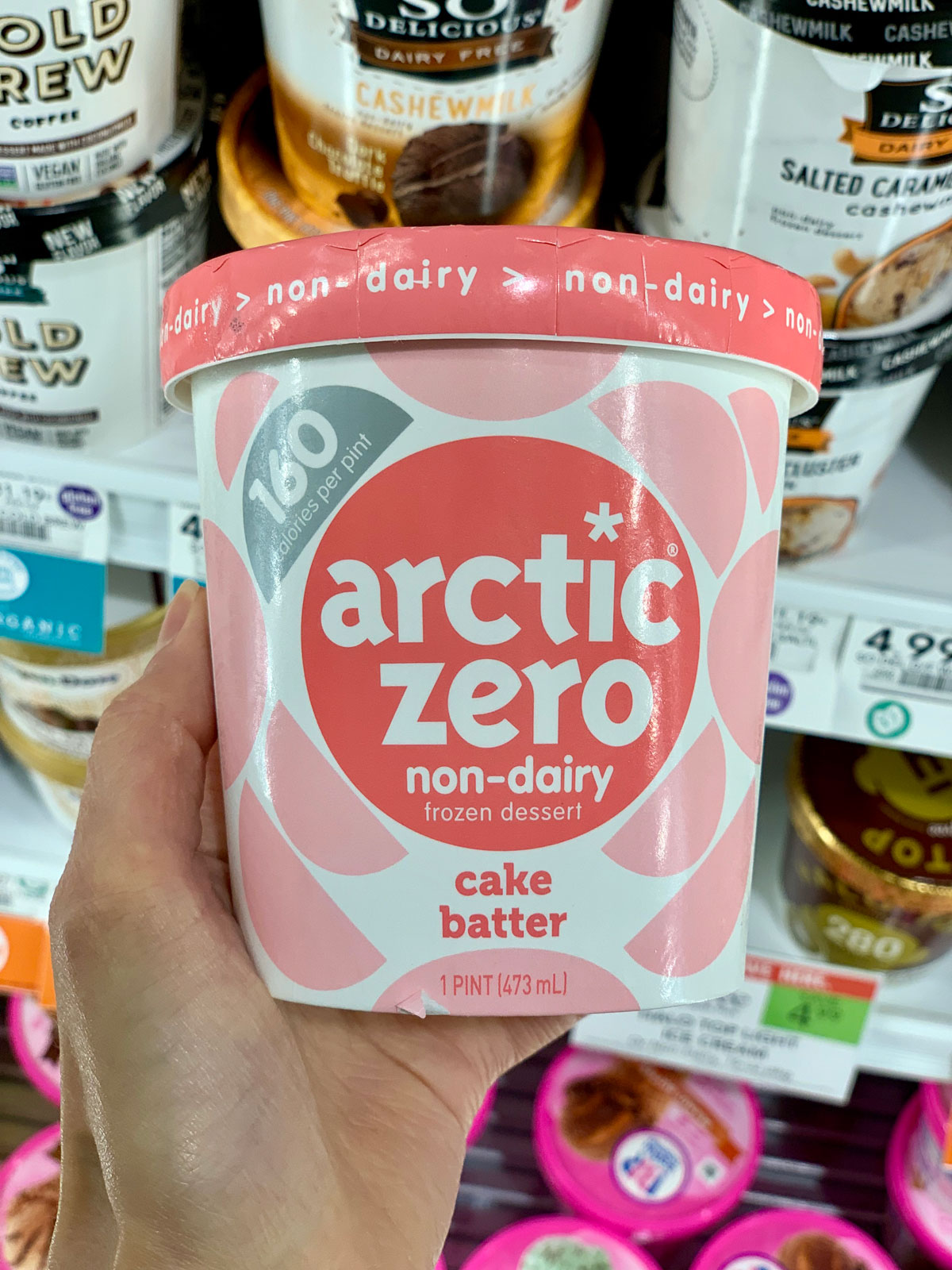 9. Arctic Zero Non-Dairy Pints
Arctic Zero has just released non-dairy pints that are a must-try if you're looking to find another "ice cream" alternative. These pints are made with a plant-based protein and fiber blend, and just a touch of real, unrefined non-GMO cane sugar — plus most pints are only 280 calories. They come in a variety of flavors beyond your average vanilla and chocolate, too.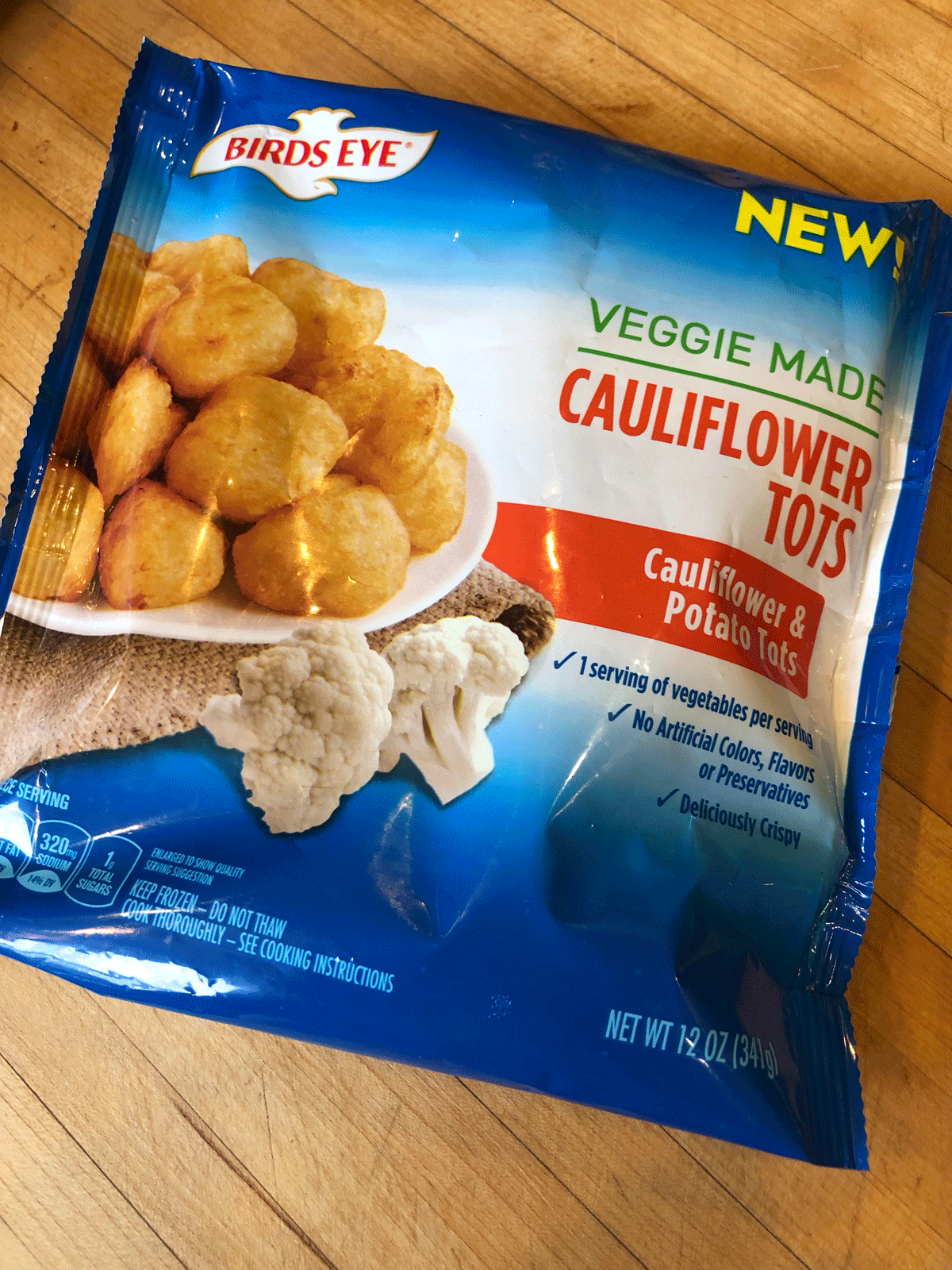 10. Birds Eye Veggie Made Cauliflower Tots
The winner of Kitchn's recent veggie tot taste test, these cook up puffy and crispy. They have a little bit of potato, but not as much as usual tots, and the cauliflower shines without being overpowering.
Related: I Ate Every Veggie Tot I Could Get My Hands On. Here's What I Thought.
Are there any new, healthy frozen foods you've tried lately and loved? Tell us about them in the comments below!
Source: Read Full Article