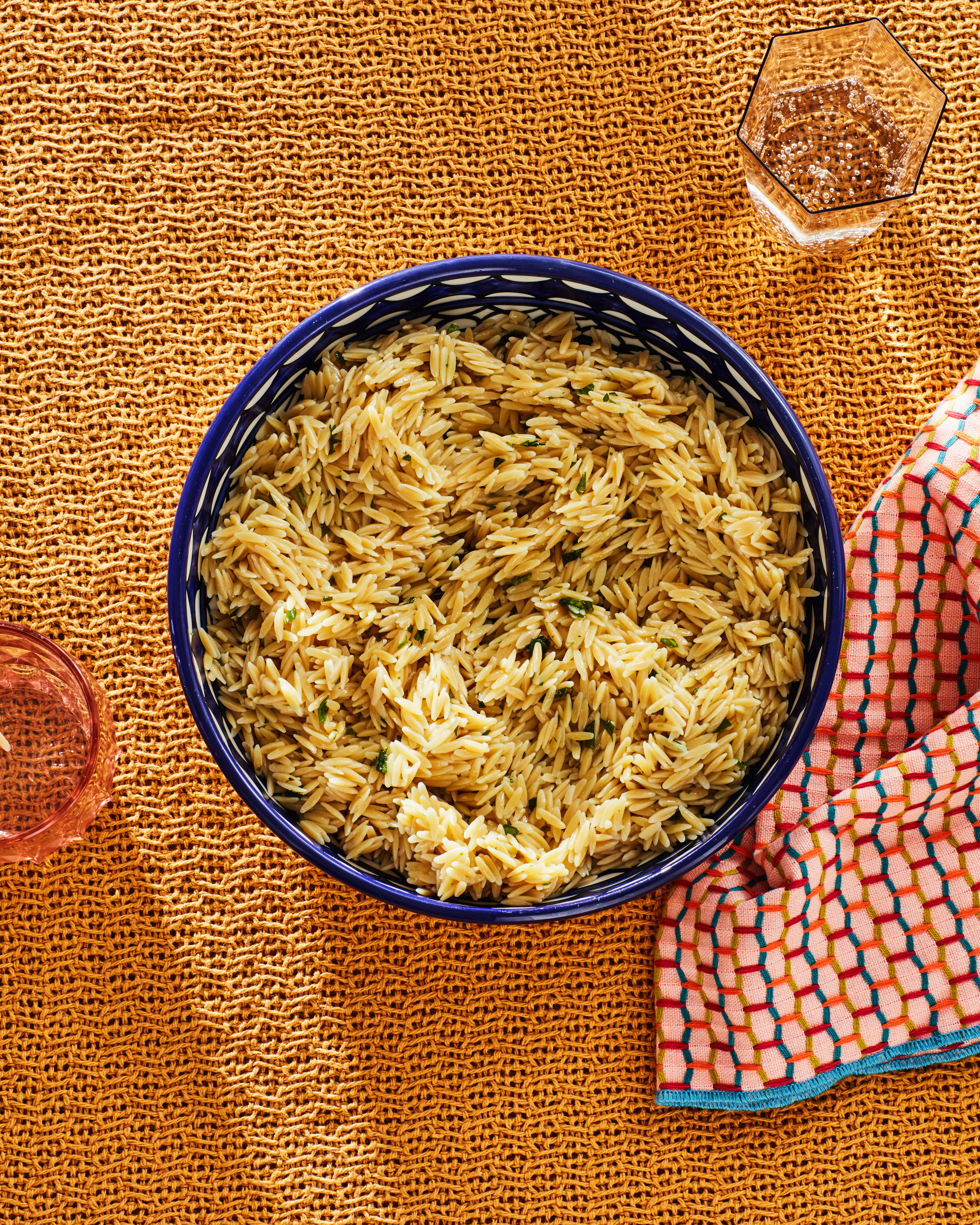 We are in the midst of a chickpea revolution. These days, you'll find the legumes snuck into rigatoni, linguini, and elbow macaroni; transformed into dessert hummus; cooked into Cheese Doodle-like puffs; crisped and dusted with ranch powder; and enrobed in Thin Mint chocolate (yes, from the Girl Scouts). No food group is safe.
And the masterminds at Banza are leading this charge; they've unequivocally had dibs on the chickpea pasta market since 2014. With twice the protein and four times the fiber as wheat pasta, Banza boasts a significantly higher nutritional profile, earning a coveted spot in pantries across the country— specifically millennial pantries. The latest chickpea breakthrough from Banza, announced this week, seems like a no-brainer: rice.
Banza co-founder Brian Rudolph explained that they knew it was time to expand into the rice category when their customers started getting more and more creative: "People were using our pasta in stir-fries and grain bowls, so we knew that we had to get this out there."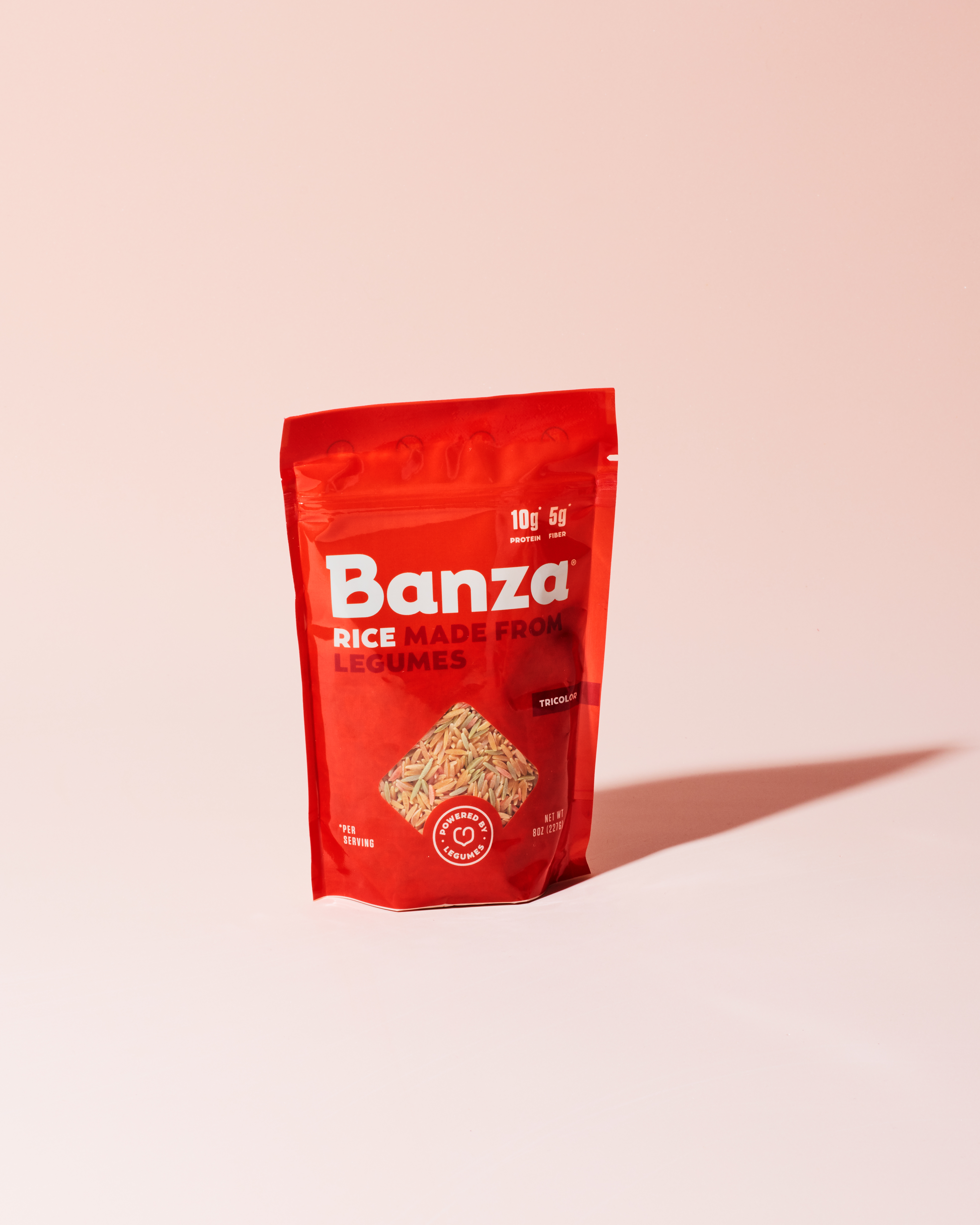 Last night I was lucky enough to be part of a dinner to try the new rice. To be honest, I didn't know what to expect — the brand certainly nails their pasta selection and have hoards of devotees who clamor for their signature orange boxes, but would it be able to mimic everything the masses love about rice?
But as soon as I saw the menu, I knew I was in for a treat — a family-style dinner prepared by Michelin-starred chef Brad Farmerie including chickpea rice arancini, chickpea rice mushroom risotto, chickpea rice side salad, and, get this, chickpea rice pudding.
Overall the chickpea rice is the same shape as regular rice, but has more of the consistency of orzo. (Not complaining; I love orzo!) It tastes a little bit nuttier than rice, and does a better job of absorbing sauces. FYI: The creamy risotto was to die for. I know that not every chickpea rice dish that I will eat going forward will be prepared by a Michelin-starred chef, but it was certainly a welcome introduction.
The biggest takeaway was how versatile chickpea rice can be, all while sneaking extra protein and fiber into your meal. Oh, and lest I forget, it cooks in five minutes — a fraction of the time that regular rice takes to cook.
As of this week, you can find Banza Chickpea Rice in Whole Foods nationwide for $3.99 per 8-ounce pouch, right next to — you guessed it — the rice.
Source: Read Full Article