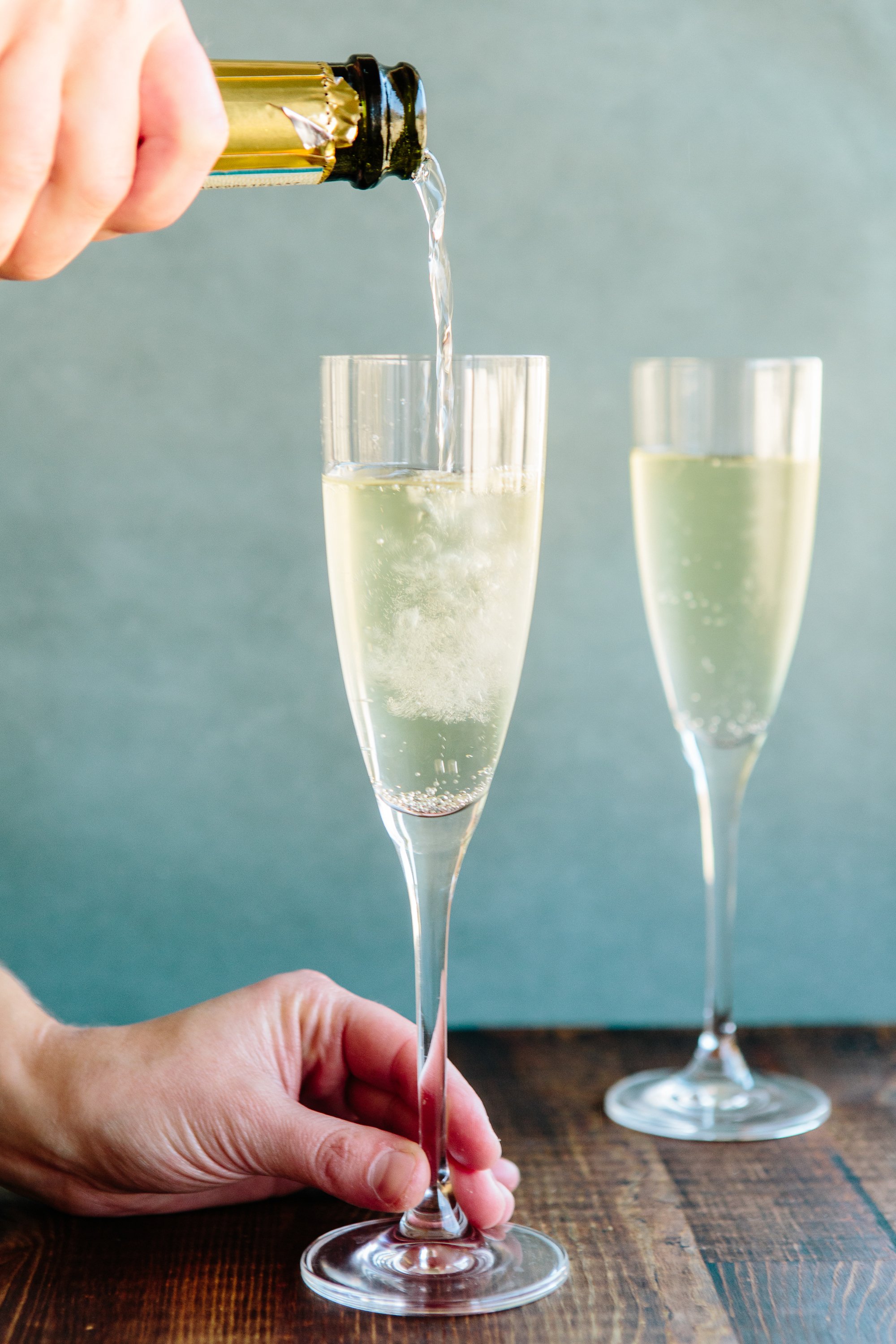 Filed under "Champagne problems" literally: When you crack a bottle of bubbly but (somehow?) don't finish it. Have you, too, googled, "what to do with leftover flat Champagne"?
There are legitimate reasons to have bubbly leftover in the bottle. Maybe you hosted a wine tasting and didn't work through everything. Maybe too many generous friends brought bottles over and in their enthusiasm opened them all. Maybe you just wanted one glass to start with. Whatever. You have a dilemma, and that dilemma is, if you leave those precious bubbles exposed to air, you're going to waste a perfectly good bottle of Champagne (or prosecco, or California sparkling wine — for our purposes, let's just call it all champagne).
For my entire Champagne-drinking life I thought I had to finish a bottle or call it collateral damage of getting sleepy and going to bed before the bottle was empty. I've made some sad next-day mimosas, but that's only a click above just wasting it.
That all changed when I went to France a few months ago, and visited the Champagne region. A friend recommended I buy a cute bottle stopper from one of the Champagne houses as a souvenir, so when we visited Taittinger I paid something like five euros for their branded bottle stopper, and dropped it in my bag and forgot about it.
When I got around to properly unpacking, I found the stopper, still didn't think much of it, and put it with my other bar paraphernalia (like the ice-crushing bag and mallet I got as swag at an event once). And then? Then one day I popped a bottle of sparkling rosé (Dark Horse, a very affordable and totally decent pink bubbly) before dinner only to find my husband was having bourbon and wasn't joining me. So I grabbed the Taittinger stopper (feeling only moderately guilty at using a true Champagne brand stopper on my cheap pink bottle) and carefully sealed the bottle.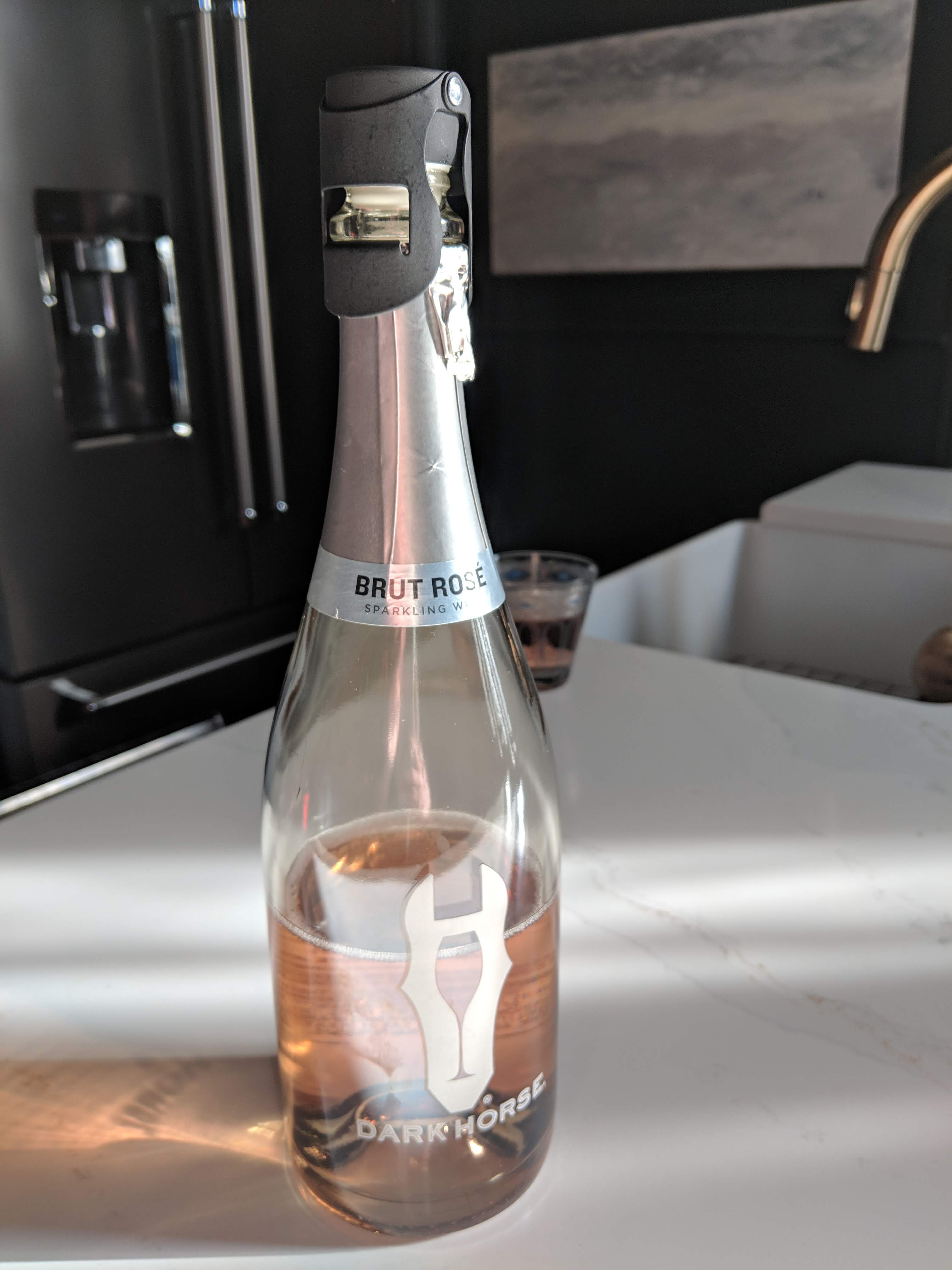 I popped it back in the fridge, and the next evening when I went rummaging for an after-work drink, found my half-full bottle. "Let's see how this worked," I thought, and opened it to hear an audible pop. Yes! The bubbly fizzed in the glass every bit as much as it had the day before.
I'll be honest, I was kind of floored that a gimmicky souvenir gadget worked that well. Now to be fair I can only attest personally to next-day magic, but hopefully that bottle won't be languishing any longer in your fridge.
The key, I think, is getting it completely airtight. You wedge the stopper all the way in, then use the little locking wings (a technical term!) on either side to clamp down on the rim of the bottle top, locking the pressure in. I know this because another night, when I had various bottles out for a dinner party, all the bubbly wasn't consumed and my husband tossed it in the fridge with the stopper not situated right. And the next day it was back to the sad, flat non-bubbly bubbly.
And here's the extra good news: No need to plan a trip to Champagne for your own Champagne rescue (though, if you need an excuse to go to France…). I found an exact similar gadget on Amazon (of course) for five bucks — and that's for two of them! Reviews are strong, even with some offering the caveat that this works so well, the topper can come off with more force than you might expect (note to self: use care when opening!). So next time you want just a glass of bubbly, why not? The rest will still be good tomorrow.
Have you used this? Or found another option that you love? Discuss in the comments below!
Source: Read Full Article