Treat yo' self—because Ben & Jerry's annual Free Cone Day is right around the corner.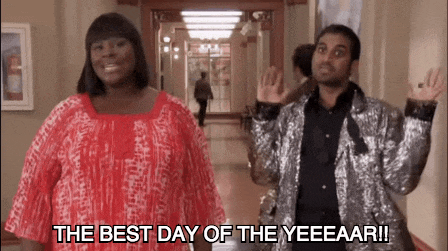 Scoop Shops around the world plan to give out more than a million a million scoops of ice cream on Tuesday, April 9.
Founders Ben Cohen and Jerry Greenfield came up with the idea of handing out free ice cream way back in 1979, according to a press release, when they opened the doors of their renovated gas station and threw a party for the citizens of Burlington, Vermont. The idea turned into an annual event.
"We're nothing without our fans," said Ben & Jerry's CEO Matthew McCarthy. "This is one of our favorite days of the year. It's a special tradition and I can't wait to see all the smiles and happiness Free Cone Day brings." he said. "It's all about saying thank you to our fans."
Earlier this year, Ben & Jerry's announced plans to eliminate single-use plastic in its Scoop Shops worldwide.
On Free Cone Day, the chain is encouraging fans to help cut down on waste by ordering their scoop in an edible cone, rather than a disposable cup.
Find a Ben & Jerry's location near you here.
Source: Read Full Article