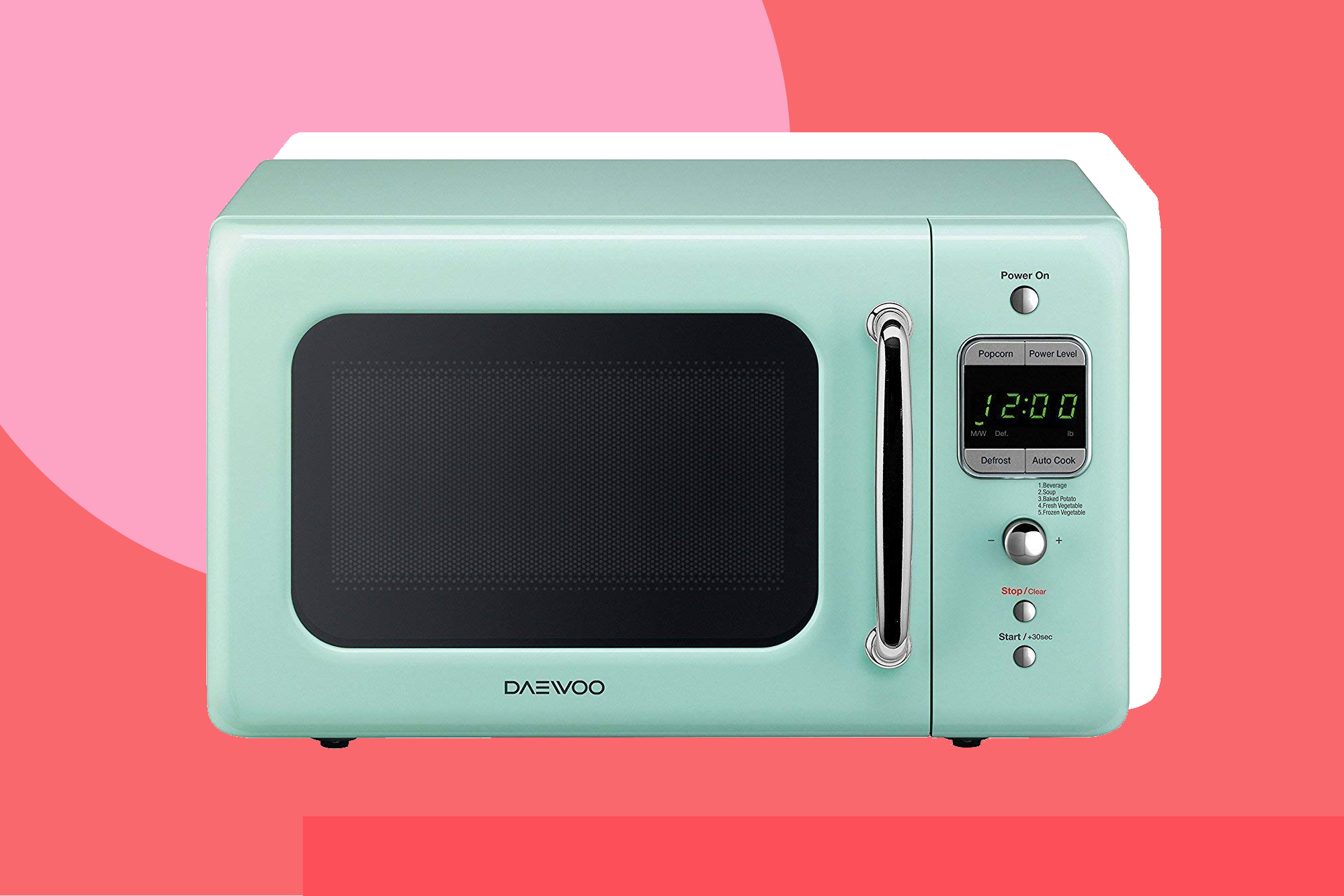 The days of poodle skirts and soda shoppes may be in the distant past, but retro-inspired home goods are still going strong. Some brands have firmly established themselves in this niche by making modern products that reflect the design elements of this era (think: pastel tones, pops of chrome, and curvy styling that mimics the cars of the '50s). Aesthetically, we really love what Smeg is doing, but they also happen to be one of the priciest brands, boldly selling a compact fridge for $1,000!
As always, we're not ones to let price stop us from obtaining a specific look, so we've rounded up some of our favorite Smeg lookalikes and other appliances that boast many of the best throwback features for much less.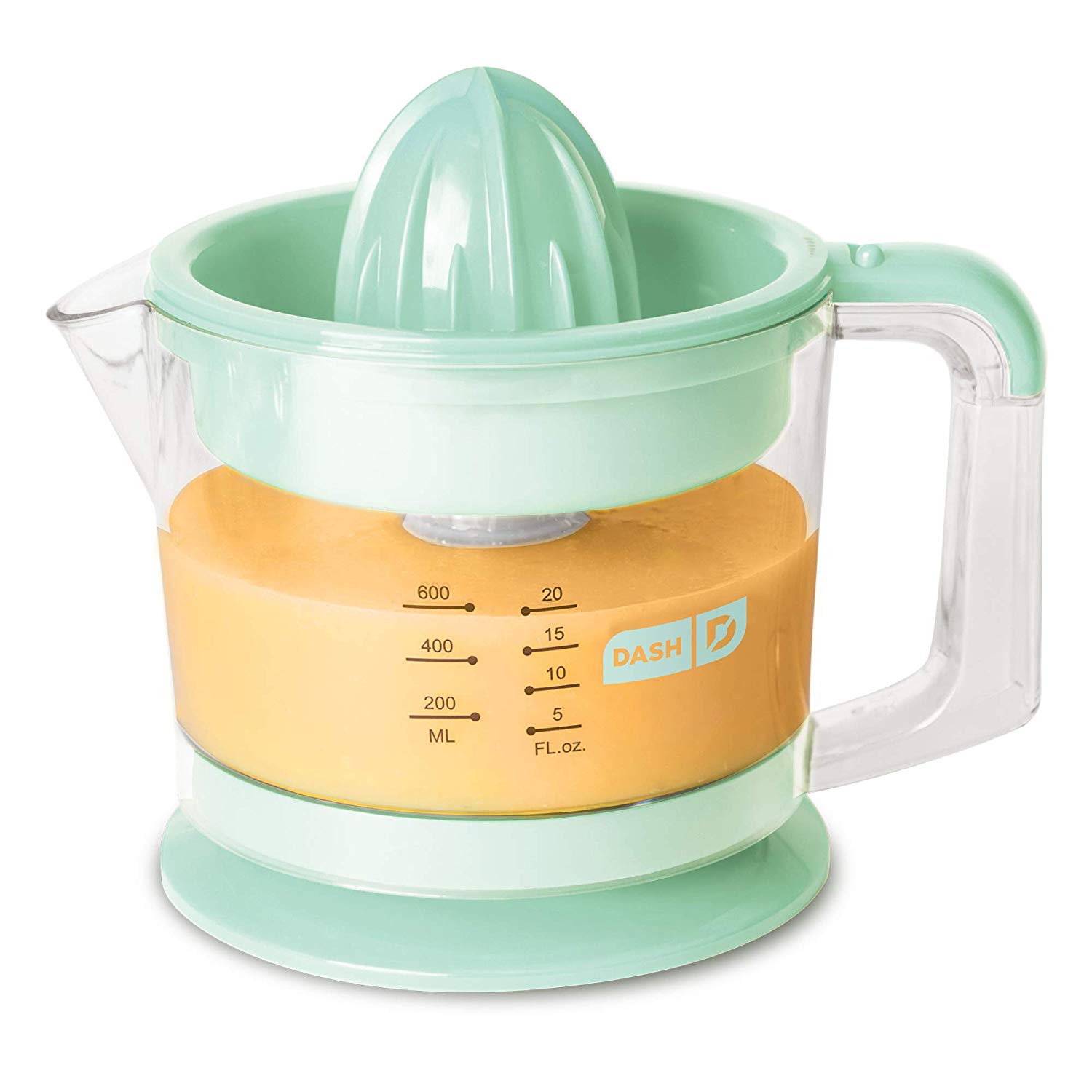 1. Dash Citrus Juicer Extractor, $21
Fresh citrus is a must for adding brightness and flavor to recipes like fresh marinades, dressings, and cocktails. This electric juice extractor from Dash comes in a fresh aqua that reminds us of vintage kitchen tiles. It comes equipped with two different-sized cones to ensure you get the most out of whatever you're juicing, whether it's a lime or a grapefruit. If you like your juice pulpy, there's an adjustable pulp control setting for that, too. Hosting a brunch anytime soon? Wow your guests with fresh orange juice for mimosas, and save the $170 you'd pay for a Smeg juicer on some really good bubbly.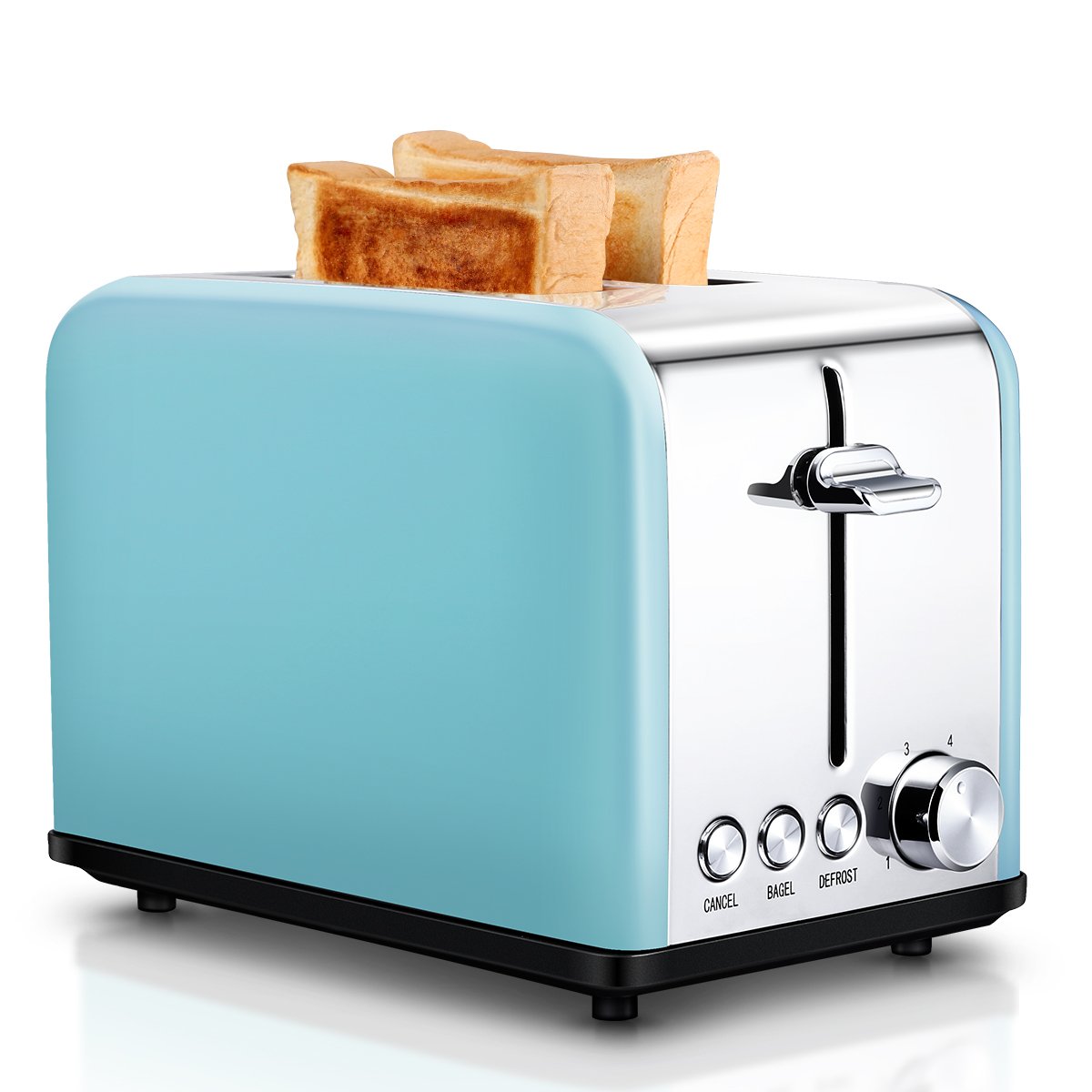 2. Compact Small Bread Bagel Toaster, $43
The somewhat chunky and simple styling of this Keemo toaster is deceiving, as it offers everything you'd expect from a modern toaster. The slots are extra wide, so if you bake and slice your own bread, or are a fan of Texas toast (we wouldn't blame you!), you won't have to worry about it getting stuck. The user panel is sleek and to the point, but still offers the option to toast a Bagel, Defrost, and select from six browning settings. The red light ring that appears when the toaster is in use is a feature you normally only see on high-end appliances. And the handy Cancel button means you can stop the toaster before the time is up without having to fight with the lever.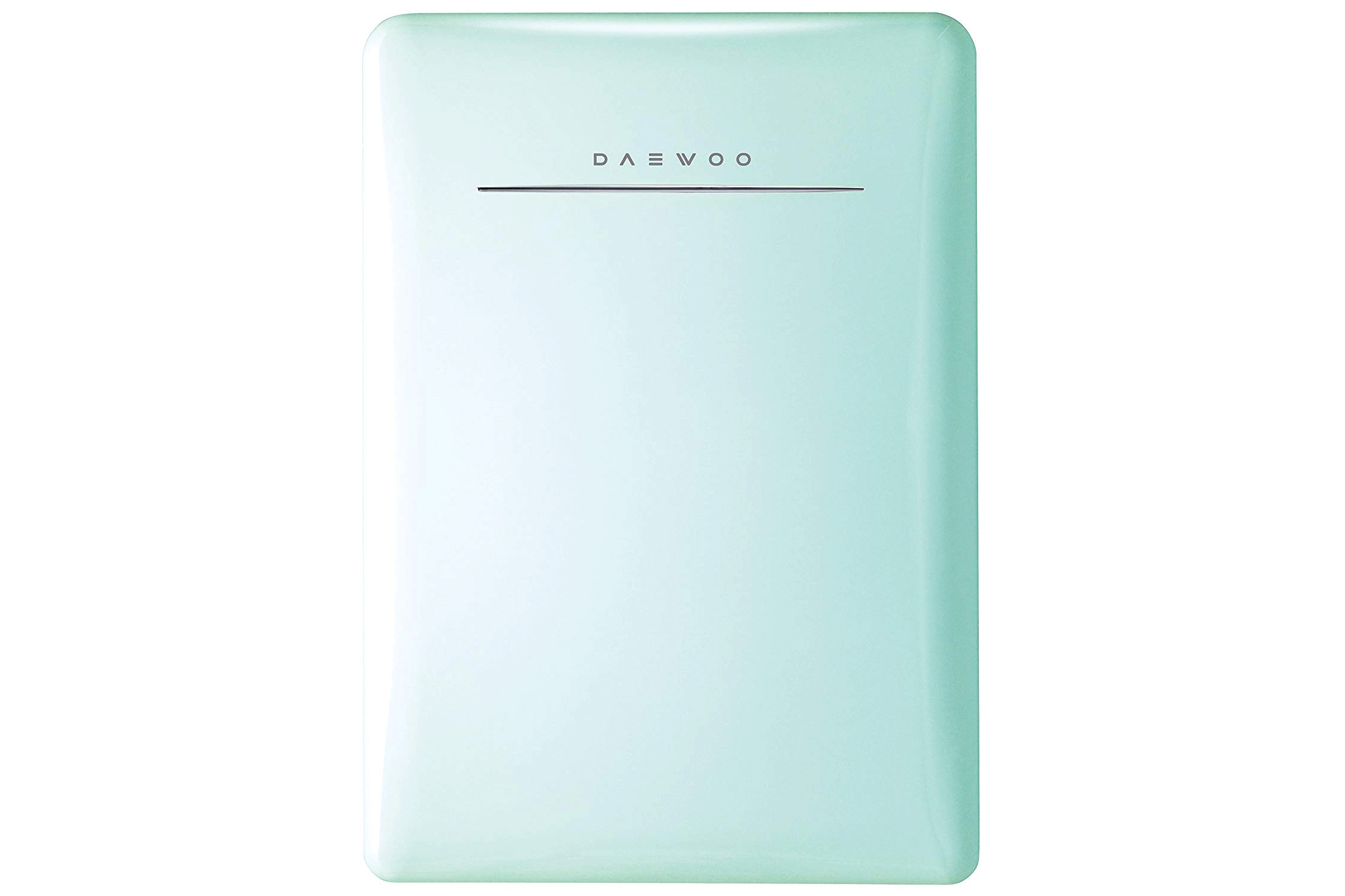 3. Daewoo Retro Compact Refrigerator, $199
When you hear the words "compact fridge," what comes to mind? A college dorm room, perhaps? I immediately think of one of my first bosses who kept a mini fridge full of Diet Coke under his desk at the office. Whether or not this is how you choose to fill your own compact refrigerator, the minty color and smooth design of this Daewoo will make a stylish statement. And while it would be pretty awesome to keep in an office, it would do just as well in a pantry, game room, basement, or garage to store extra drinks or snacks. It could even double as wine and beer storage to free up extra space in your full-sized refrigerator.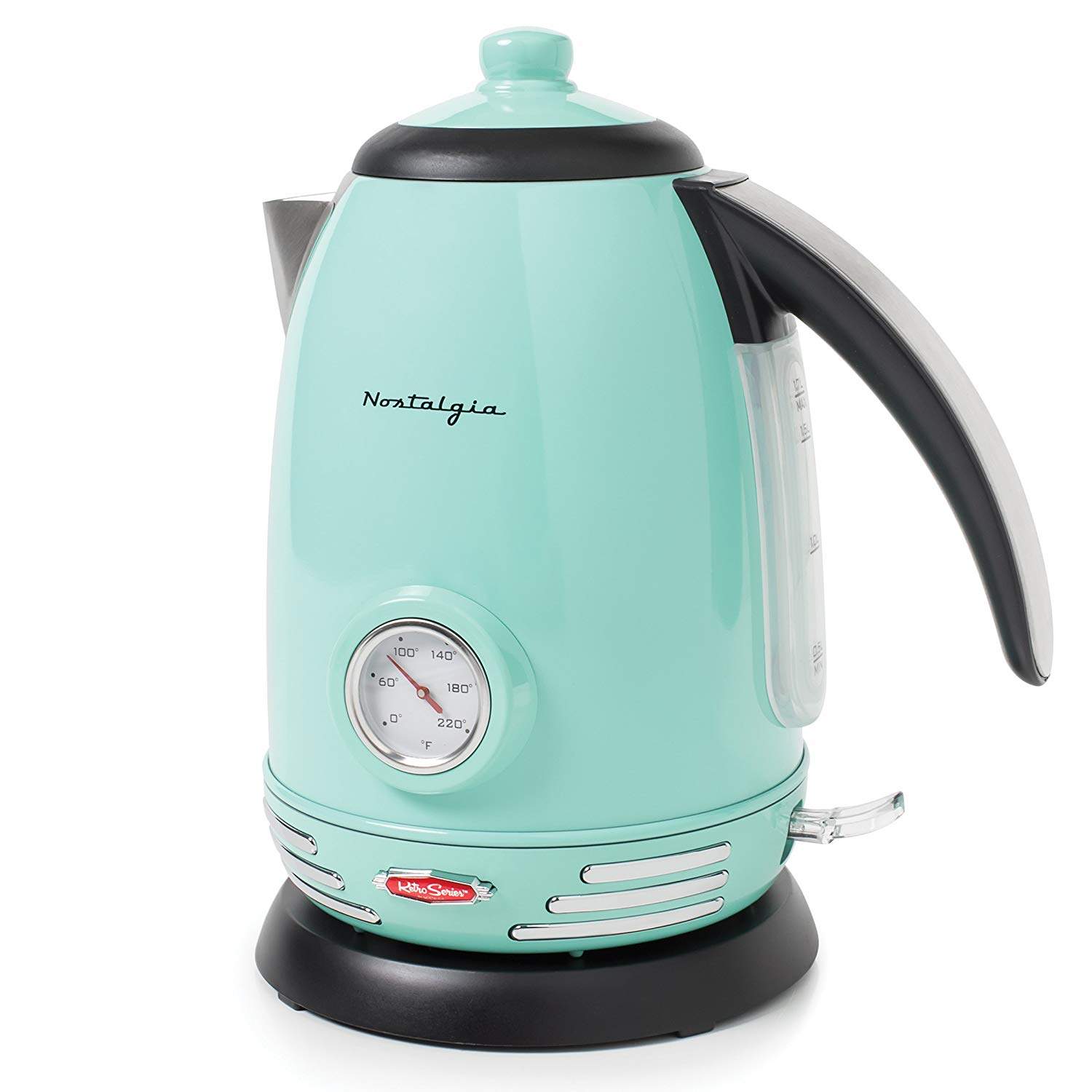 4. Nostalgia Retro Stainless Steel Electric Water Kettle, $59
Of all the items featured here, this has to be one of the best retro designs — from the cursive writing to the analog temperature gauge and chrome details. Fortunately it still offers the essentials we look for in a kettle (namely, a large-capacity pot that heats quickly, a water level indicator, and an auto-shut off feature). Boil water for tea, pour over or French press coffee, and that cup of soup when you're under the weather or just too tired to make dinner. You can, of course, get electric kettles for less, but considering this one is $90 less than a Smeg one, $59 isn't so bad.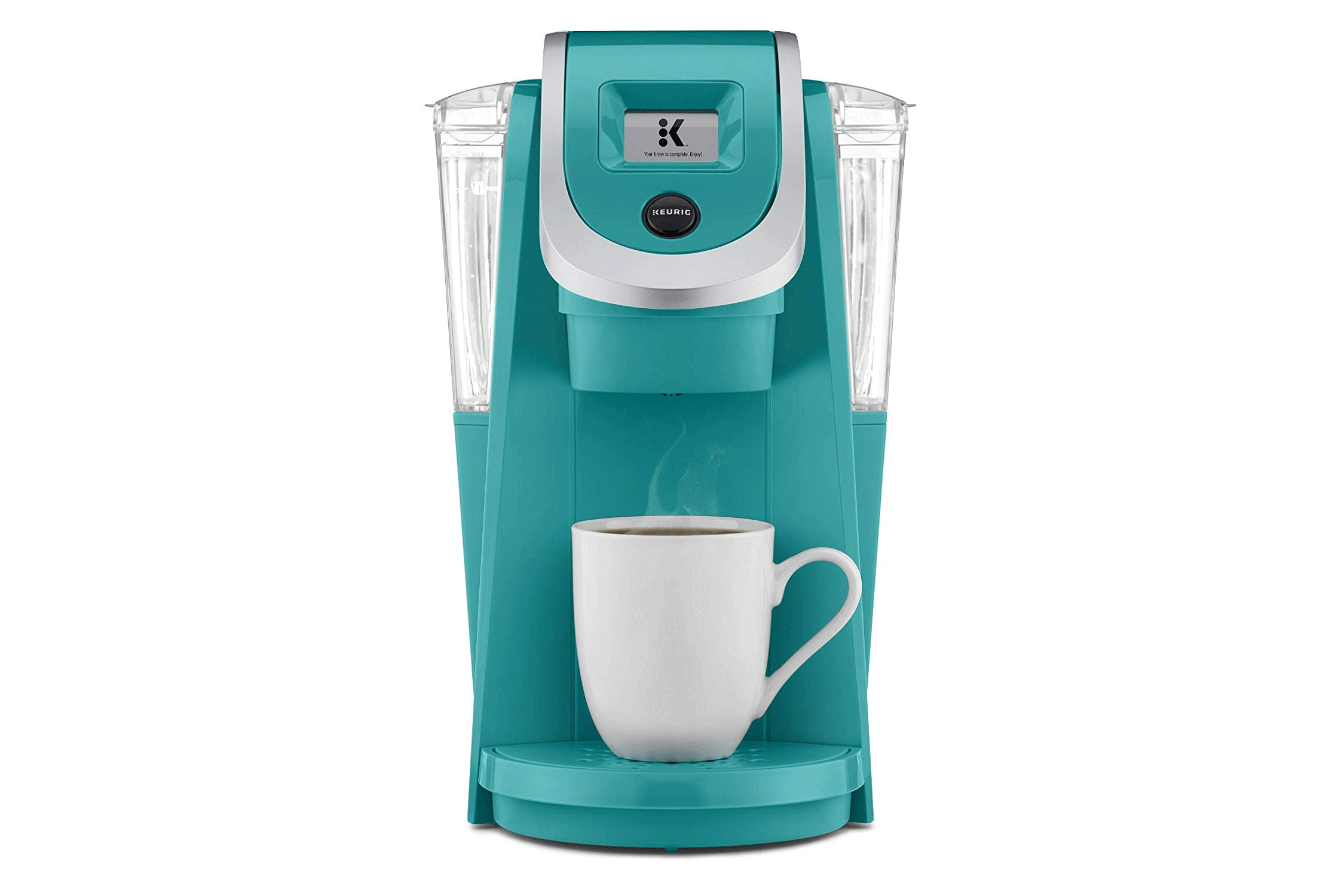 5. Keurig K250 Coffee Maker, $124
At first glance this appears to be any ol' Keurig. But this Keurig is from their Plus line, meaning it brews both K-cup and K-carafe pods, giving you the flexibility to brew seven different volumes of coffee, ranging from four to 30 ounces. Note: The larger-volume carafe is sold separately. This model is also compatible with Keurig's My K-Cup Reusable Coffee Filter, which allows you to brew your own ground coffee. Whichever pod you choose, this machine offers strength control so you choose how bold you want your cup. We love the bright turquoise color, certain to put a smile on your groggy face when you brew your first cup of the day.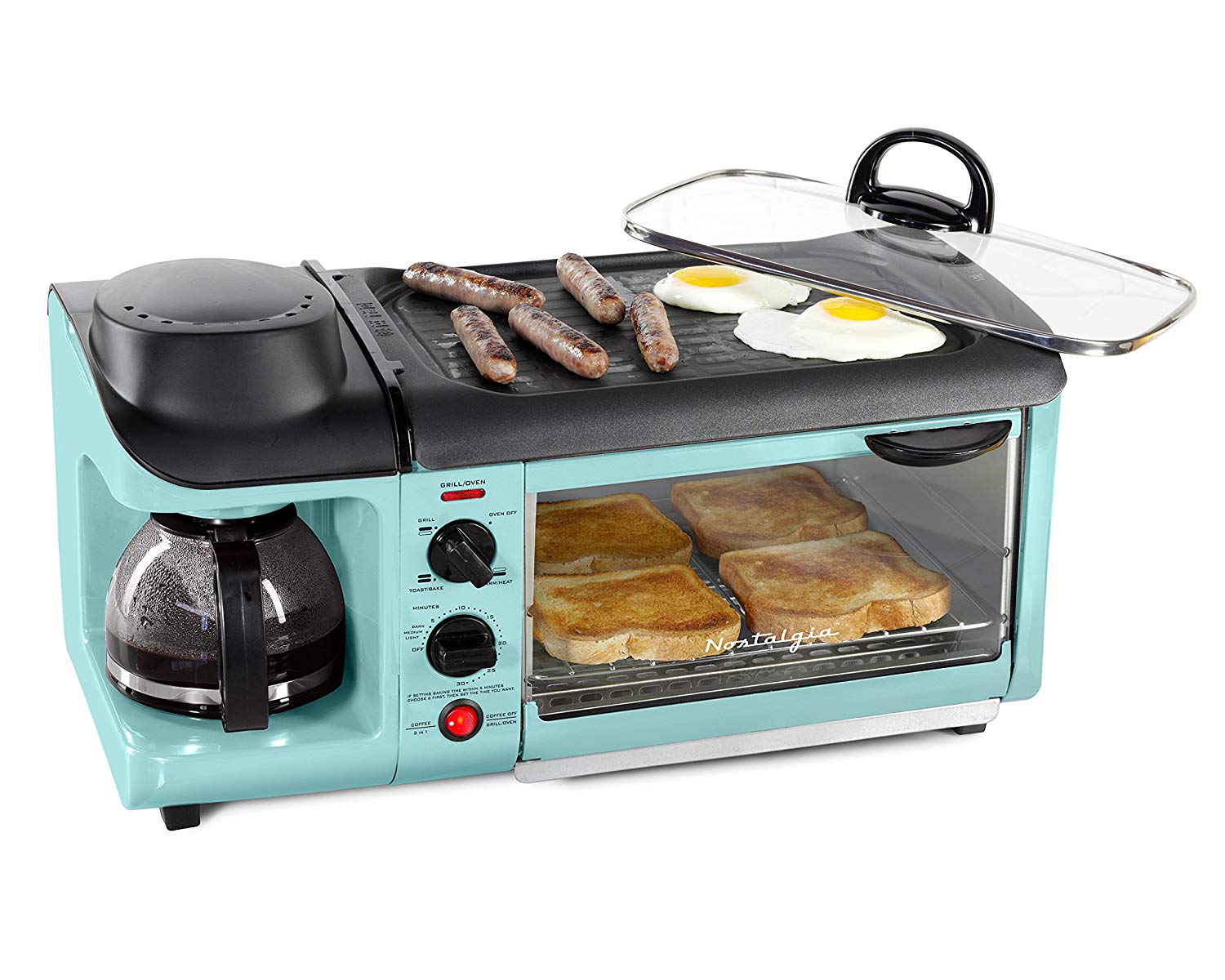 6. Nostalgia Retro 3-in-1 Family Size Breakfast Station, $72, normally $80
If you're seriously limited when it comes to kitchen counter space, or simply can't decide on one of these other items, consider getting this MVP of a breakfast station. Complete with a four-cup coffee maker, a four-slice toaster oven, and griddle, this compact multi-use station has everything you need to make breakfast and more. It would be easy to dismiss the Nostalgia for its playful design, but remember that it's more than a breakfast station. If you think of the griddle as more than a place to cook eggs or bacon, you've got an all-purpose cooking surface, and the oven is big enough to bake a seven-inch pizza or warm up sandwiches and hand pies.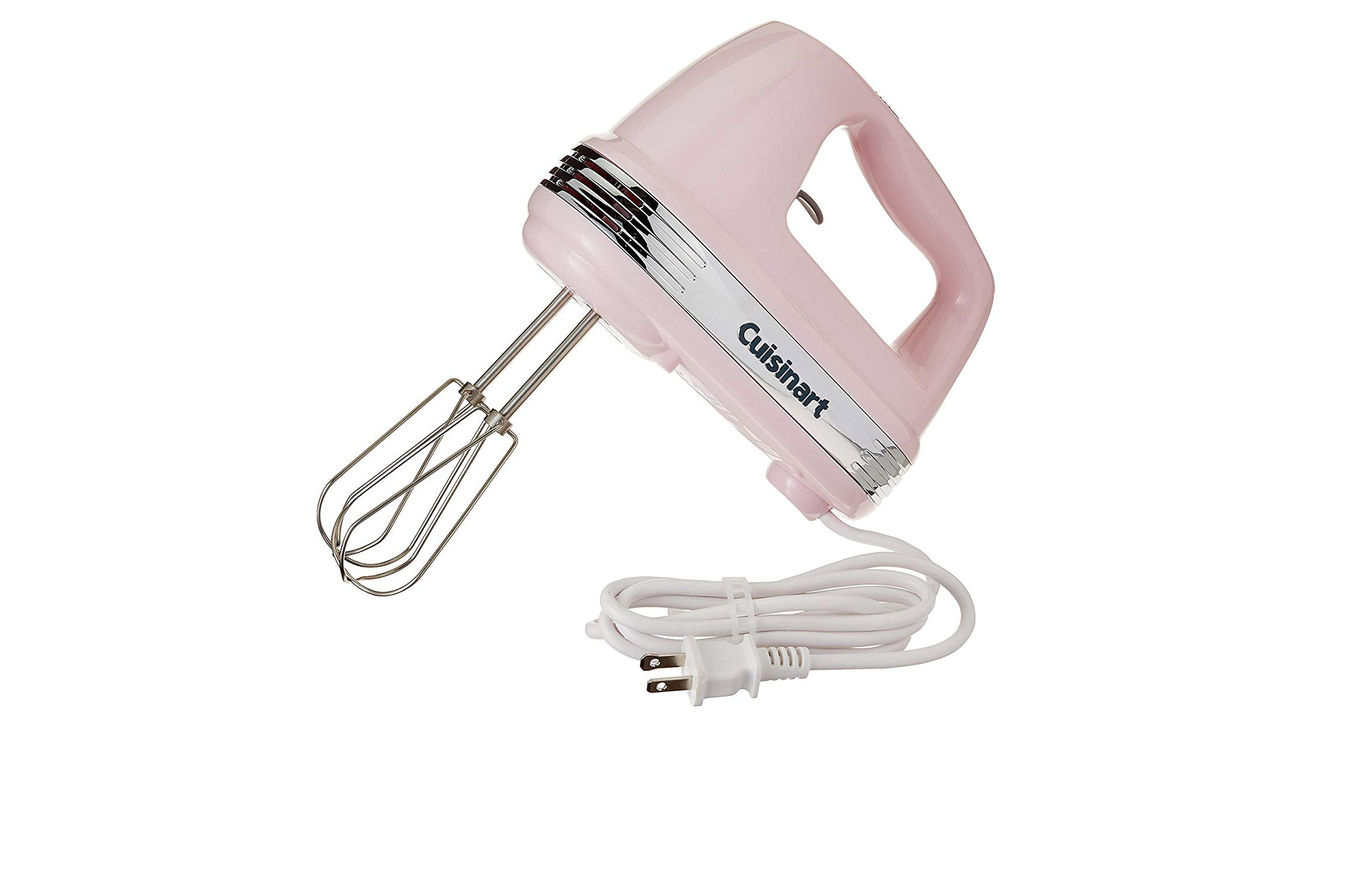 7. Cuisinart Power Advantage 5-Speed Hand Mixer, $35, normally $55
With maybe the exception of heavy bread doughs or batters, a hand mixer can tackle just about any mixing recipe, including creaming butter and sugar for cookies, whipping up batters for quick breads and pancakes, or even mashing potatoes. We love the chrome detail and straightforward functionality of this Cuisinart mixer. The five-speed slide control gives you the versatility to gently mix or fold recipes that require a more delicate touch, all the way up to high speed for super-smooth results. The beaters eject easily and can go straight into the dishwasher. This is an indispensable tool for any kitchen, and it also happens to be 30 percent off right now.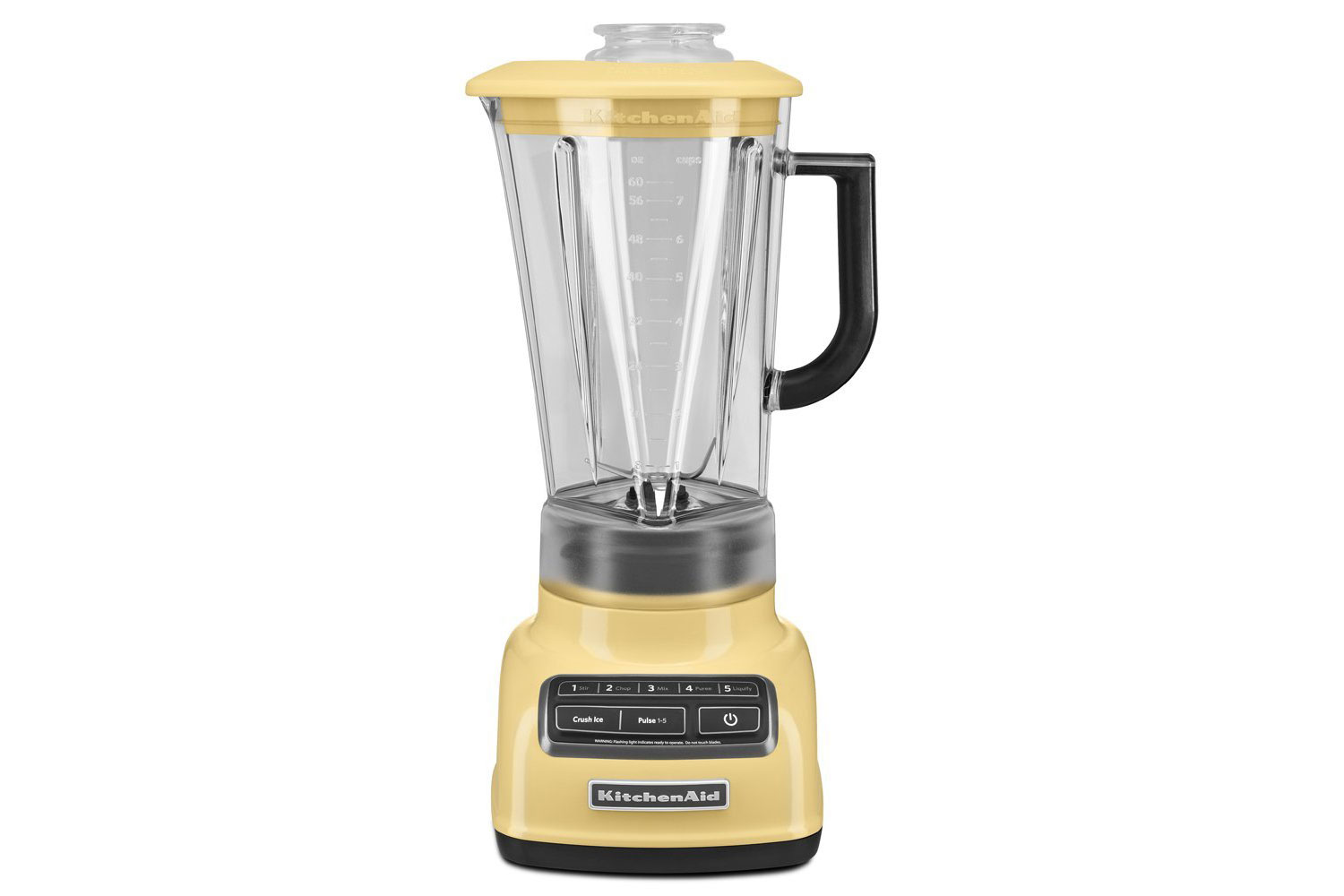 8. KitchenAid 5-Speed Diamond Blender, $104
KitchenAid is famous for making their appliances in a range of colors, and the buttery yellow color of this five-speed blender would add a warm pop of color to any kitchen. Compared to the $250 blender being sold by Smeg, it has a larger-capacity pitcher and five speed settings including Stir, Chop, Mix, Purée and Emulsify. You'll find uses for this blender every day, whether you're making a smoothie in the morning, or using it to blend soups, dressings, or sauces.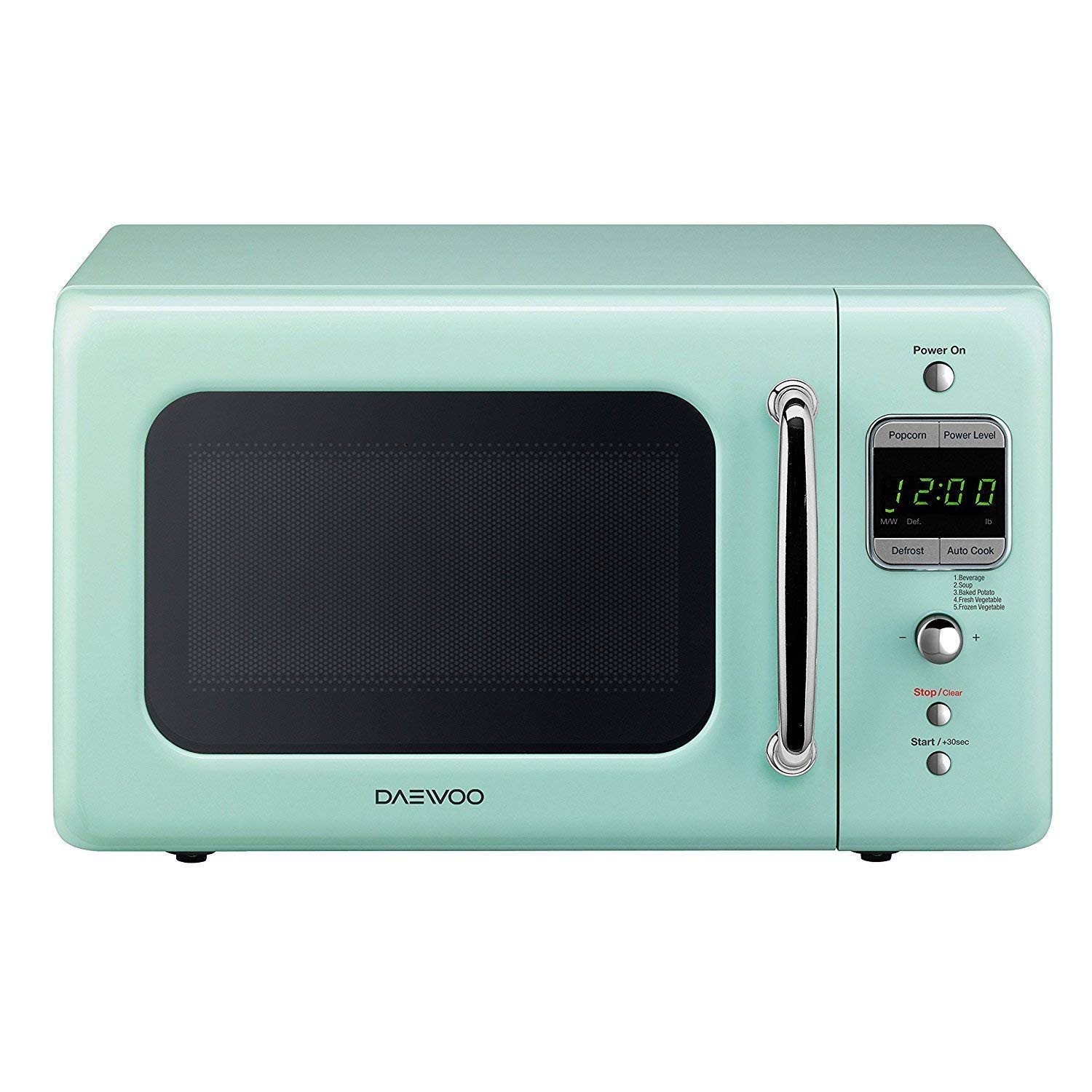 9. Daewoo Retro Countertop Microwave Oven, $90
So many of the microwaves in our homes or apartments are massive, installed years before manufacturers figured out how to get the same functionality in a smaller-footprint design. This compact microwave from Daewoo is adorable and won't take up too much space on your countertop or in your pantry. If you're lucky enough to have your own office, think how convenient it would be to have your own microwave to make popcorn or heat up your coffee or lunch. The control panel might look old-school, but it still offers everything you'd expect from a modern microwave, like defrost, a 30-second timer, and five Auto Cook settings.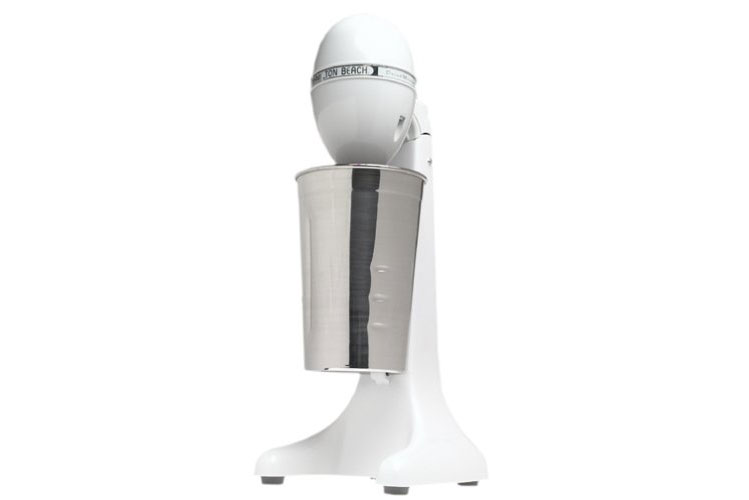 10. Hamilton Beach Classic DrinkMaster Drink Mixer, $30
Whether you call them frappes, shakes, or malts, many would argue that a mixer with a spindle is still the best way to make the kind of frothy, thick ice cream desserts that are best eaten with a spoon rather than through a straw. This drink mixer from Hamilton Beach takes up up minimal counter space and is a great conversation starter. But don't assume that it only makes desserts — it can also be used to blend fruit smoothies with yogurt, or as an all-purpose mixer for eggs and thin batters.
Source: Read Full Article