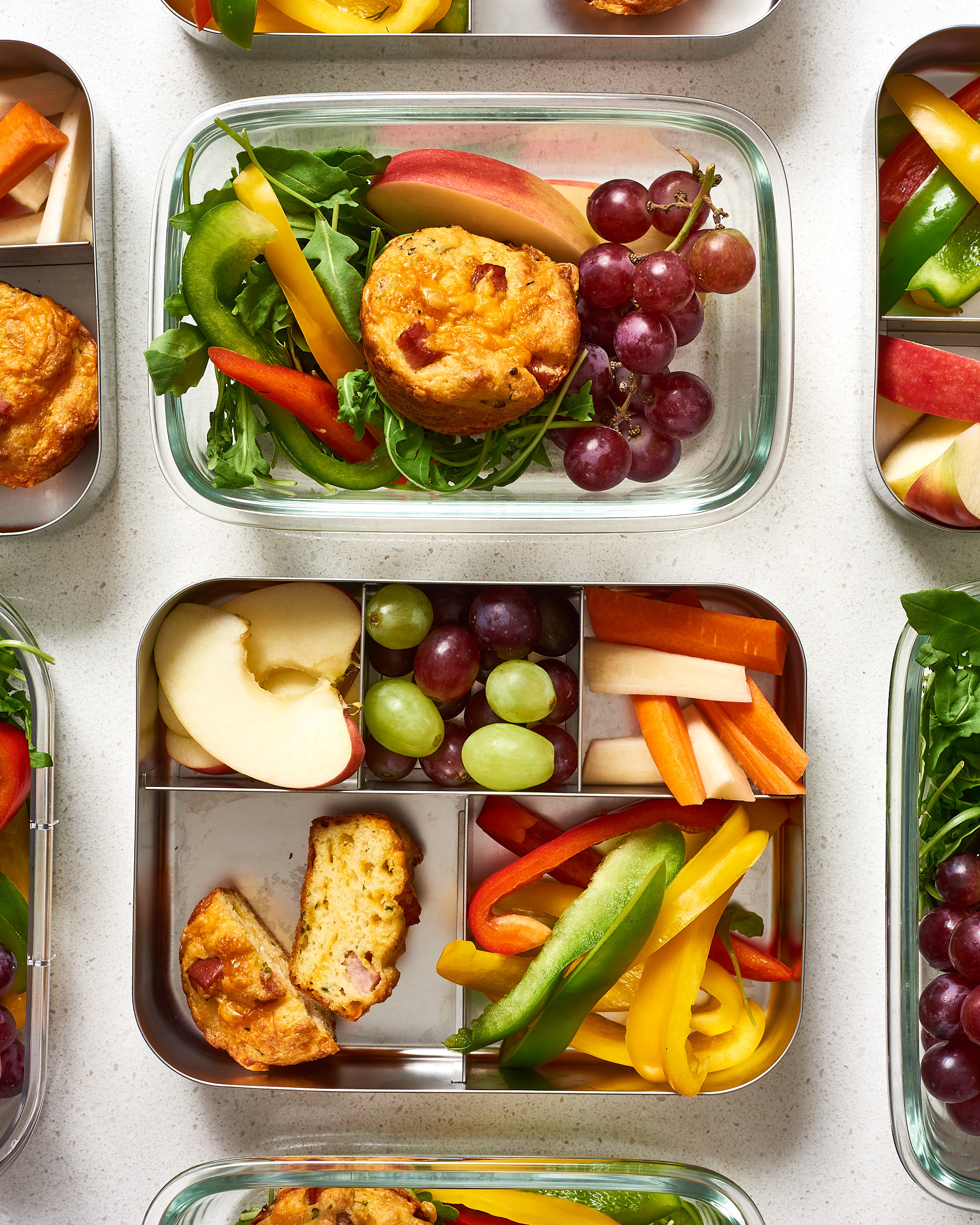 Meal prep is amazing, empowering, and good for you — and it isn't hard (to start, read our absolute beginner's guide!). It's even easier if you have the right tools in your kitchen, starting with the perfect containers to store your stash of proudly prepped food.
Ready to gear up for meal prep? Don't worry — we're not going to say you have to run out and buy something high-end like a Vitamix. (Although, if you really want to, may we suggest the best model for you?) You just need a few simple, inexpensive things, plus, of course, the right storage containers.Some of our favorites below are even part of the deals running on Amazon Prime Day!
Kitchn Meal Prep Plan
Our 5 Favorite Meal Prep Containers
All that food you're about to make has to go somewhere! Ideally, in smaller containers that you can use to divvy up the food. This way, in the morning, you can just grab what you need for your breakfast or lunch.
Here are five favorite containers that our editors swear by and use themselves!
1. OXO Glass Storage Containers, $54 (normally $60)
Lots of people prefer glass over plastic, and honestly, we like a mix of both. We suggest using glass containers for your breakfast or dinner meal prep stuff (so you don't have to carry it to work). This set, from OXO, is totally leakproof, comes with all sorts of shapes and sizes, and the pieces can go in the freezer, oven, and microwave.
2. Rubbermaid BPA-Free Plastic Containers, $25
If you think you don't like plastic storage containers, these will make you a convert. We've gone on and on about these before and we'll keep doing it to anyone who will listen. The lids will not let you down (they even have flaps that are oh-so-satisfying to put into place), and these are the only containers for the job of, um, getting your lunch to your job.
Read more: The Food Containers That Actually Get Me Packing My Lunch More
3. LunchBots Stainless Steel Bento Box, $34 (normally $42)
Think bento boxes like this are just for little kids? Think again. Faith's husband prefers to snack on a bunch of little things for lunch, and many of our staffers agree. This lunch box has five little compartments, so you can pack your lunch of fruit, grains, cheese, and more — without worrying about everything getting mushed together.
4. Weck Glass Jars, $34
Forget Mason jars — when it comes to salads in a jar (grain or lettuce ones), what we really love is a Weck jar. For one, they come in more sizes. But most importantly, we've found that Mason jar lids tend to rust. Weck lids are glass and only have stainless steel clips, which means less rust.
5. OXO Tot Extra-Small Containers, $5
Even if you don't have a baby around, you need these. We use them to store our pre-portioned salad dressings in a lunch box, as well as tahini/lemon juice/olive oil sauces and homemade nut butters. They're also good for, you guessed it, baby food and snacks for little ones.
The 5 Most Helpful Meal Prep Tools
But to get to the point of needing a meal prep container, you have to meal prep! Gear up and you won't be frantically looking for a spot to cut some carrots while also wondering if it's time to pull the eggs out of boiling water!
These five simple, economical staples are what our editors rely on to meal prep like pros.
1. Vollrath Restaurant Supply Baking Sheet, $13 (normally $15)
So much of meal prepping is just roasting and toasting stuff ahead of time. Whether your plan involves a whole bunch of broccoli, Brussels spouts, and sweet potatoes, or you just want muesli for the week, you're going to need some quality baking sheets. Yes, you probably already have baking sheets. But they're probably not as good as these. A favorite among Kitchn editors, these sheets will not discolor or warp as you use them, which means your food will cook evenly every single time.
Related: The One Thing I Always Do When Meal Prepping Roasted Vegetables
2. U Brands Dry Erase Board, $8
Put away the pen and paper! Our Editor-in-Chief, Faith Durand (and actually our entire food team), swears by a dry erase board when it comes to meal prepping. "This way, you can see everything in one place and easily change things as you work," says Faith. "And because it's so big and out in the open, you can reference it from anywhere in the kitchen."
This board measures 11×14 inches and is still small enough to stick to the side of your fridge.
3. Really Big Mixing Bowls, $27
Think of your biggest mixing bowl. Now, imagine something even bigger — and more metal (if your bowl is glass or plastic, that is). Never underestimate the power of a big mixing bowl. The largest in this set holds up to eight quarts and allows you to mix copious amounts of, say, kale with dressing without making a mess. With this set, you'll always have the perfect-sized bowl for the job. And yes, we prefer metal over other materials because it's light, durable, and easy to clean.
4. OXO Triple Timer, $20
Before you bring your phone into your kitchen and risk spilling sauce all over it, check out this timer. It's technically three timers in one, which means you can keep track of your roasting veggies, your hard-boiling eggs, and your simmering farro — all with the same device. Each timer has a unique alarm sound, too.
5. (More) Cutting Boards
There is a lot of chopping in your future if you're about to start meal prepping. A set of cutting boards will help speed things up because you won't have to stop and clean a single board every time you switch tasks. We love these Joseph Joseph Pop Chopping Mats because they're thin (but not too thin like a lot of boards on the market), are color-coded, and pop together for storage.
We'd love to hear about the gear you use for meal prep and meal storage. Do you have any of these, or would you like to suggest other basics you love?
Kitchn Meal Prep Plan
Source: Read Full Article