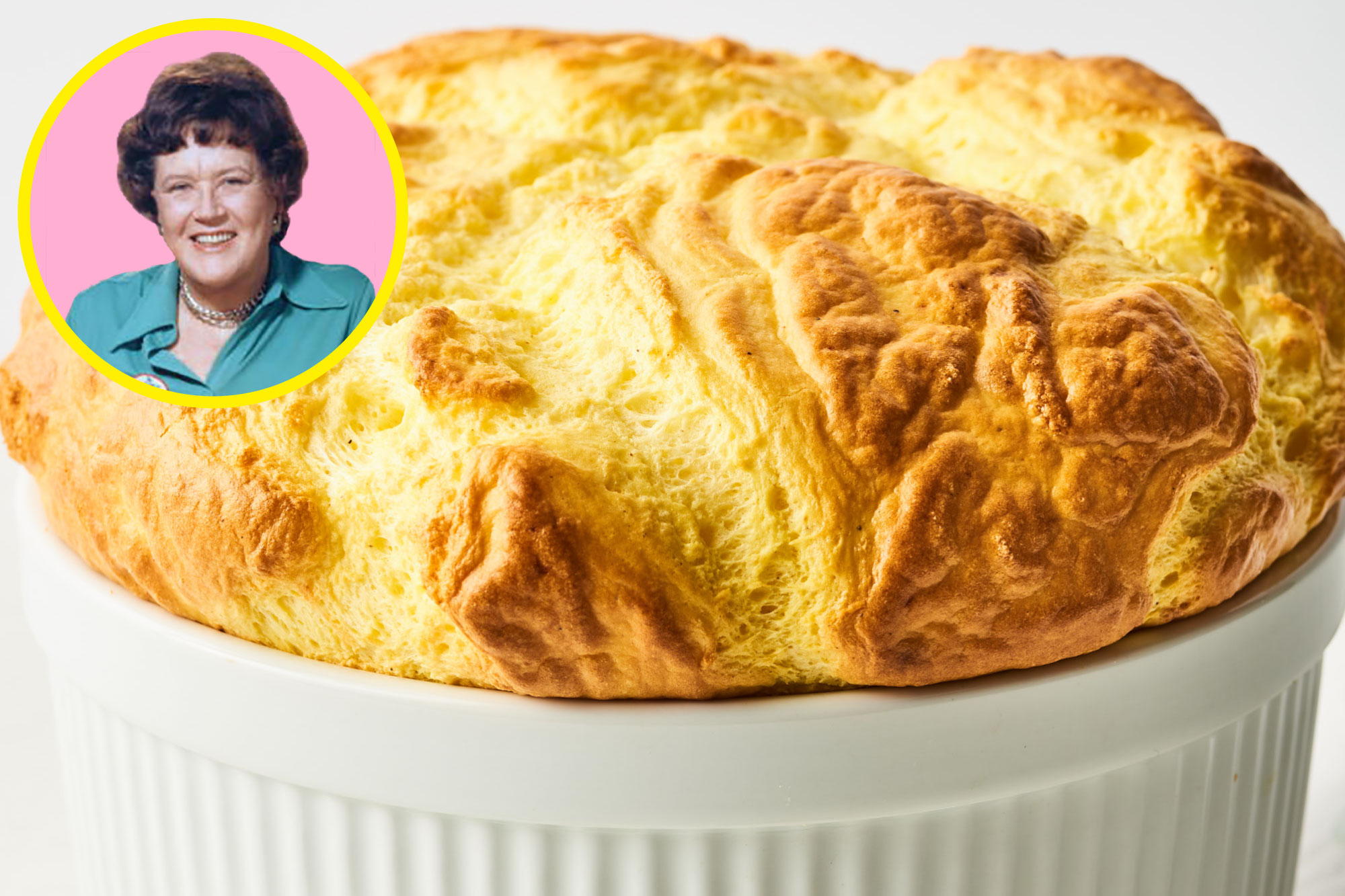 When I think of savory cheese soufflés, the first thing that inevitably comes to mind is Julia Child. More specifically, her boisterous voice filling the kitchen as she pulls a perfectly puffed marvel of a soufflé from the oven. She has a way of making this classic, supremely fancy-looking dish seem, dare I say, achievable. I mean, she is the queen of French food for the home cook. So, of course, when I set out to make one for the first time at home, I looked to her recipe to guide me.
Get the recipe: Julia Child's Cheese Soufflé
How To Make Julia Child's Cheese Soufflé
Once your baking dish is prepped with a very generous layer of butter and a dusting of powdery Parmesan, you make the base of the soufflé. You'll make a roux by melting butter in a large saucepan, then whisk in flour which is cooked for a couple minutes, before whisking in warm milk and cooking just until it begins to thicken. After that the pan is removed from the heat and the egg yolks and seasoning are mixed in.
The recipe has you set the pan aside while you whip egg whites, which get folded into the soufflé mixture along with shredded Swiss cheese. Then it's into the oven, where the soufflé puffs up into something impressive and delicious.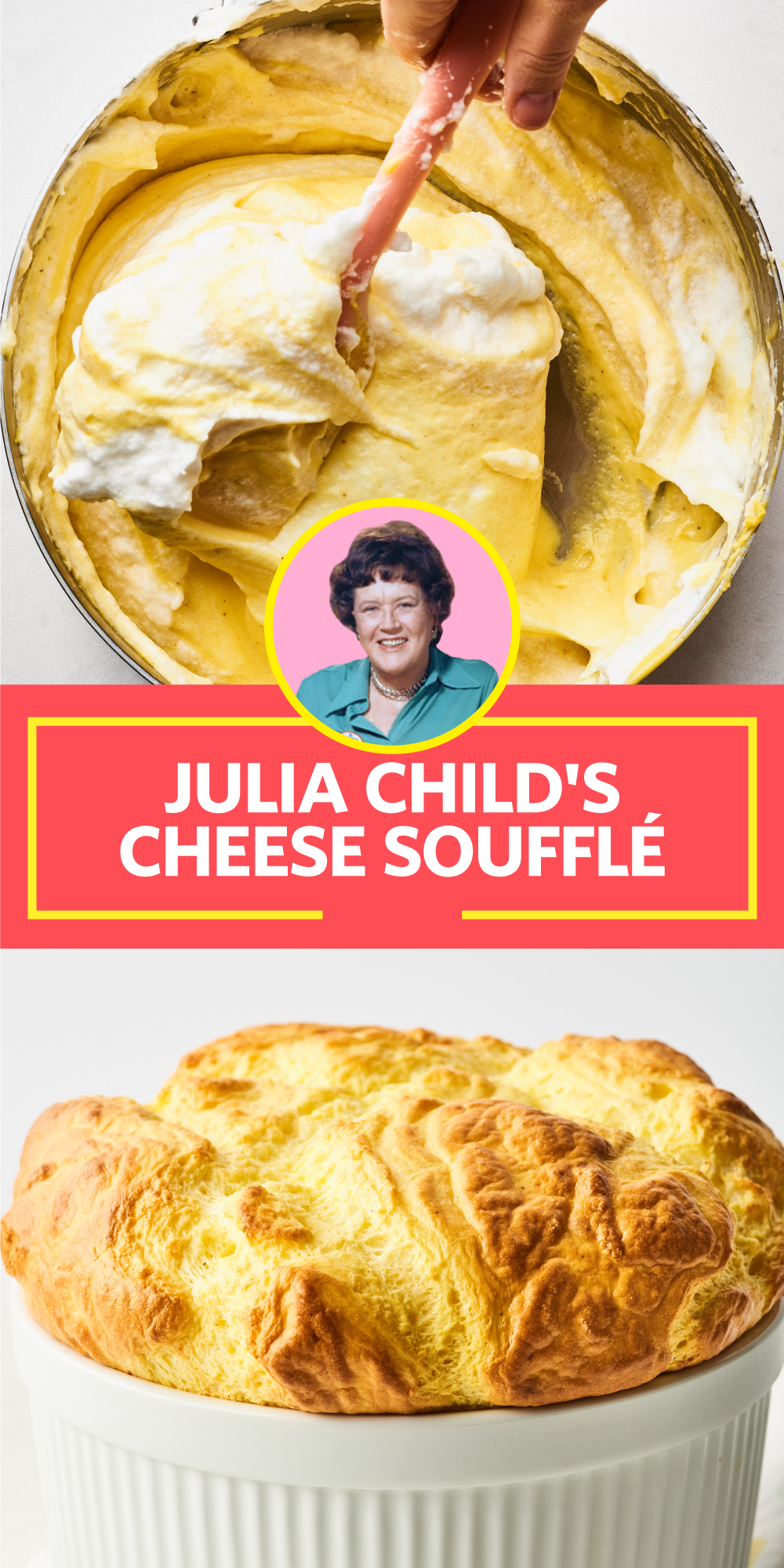 What I Thought of the Results
With a list of basic, relatively inexpensive ingredients and just five steps laid out with just the right amount of detail, this recipe immediately felt achievable before even getting started.
The most surprising thing about this recipe was how easy it was to make this fancy and impressive classic. As a savory soufflé should, Julia's version was eggy and cheesy, with a good balance of richness and light, delicate texture. One bite instantly reminded me of a cross between a popover and quiche, but far more fancy than either, yet no trickier to make. Julia's recipe calls for Swiss cheese, although I couldn't help but wonder if this referred to Swiss Gruyère, which I think would have made this even more flavorful.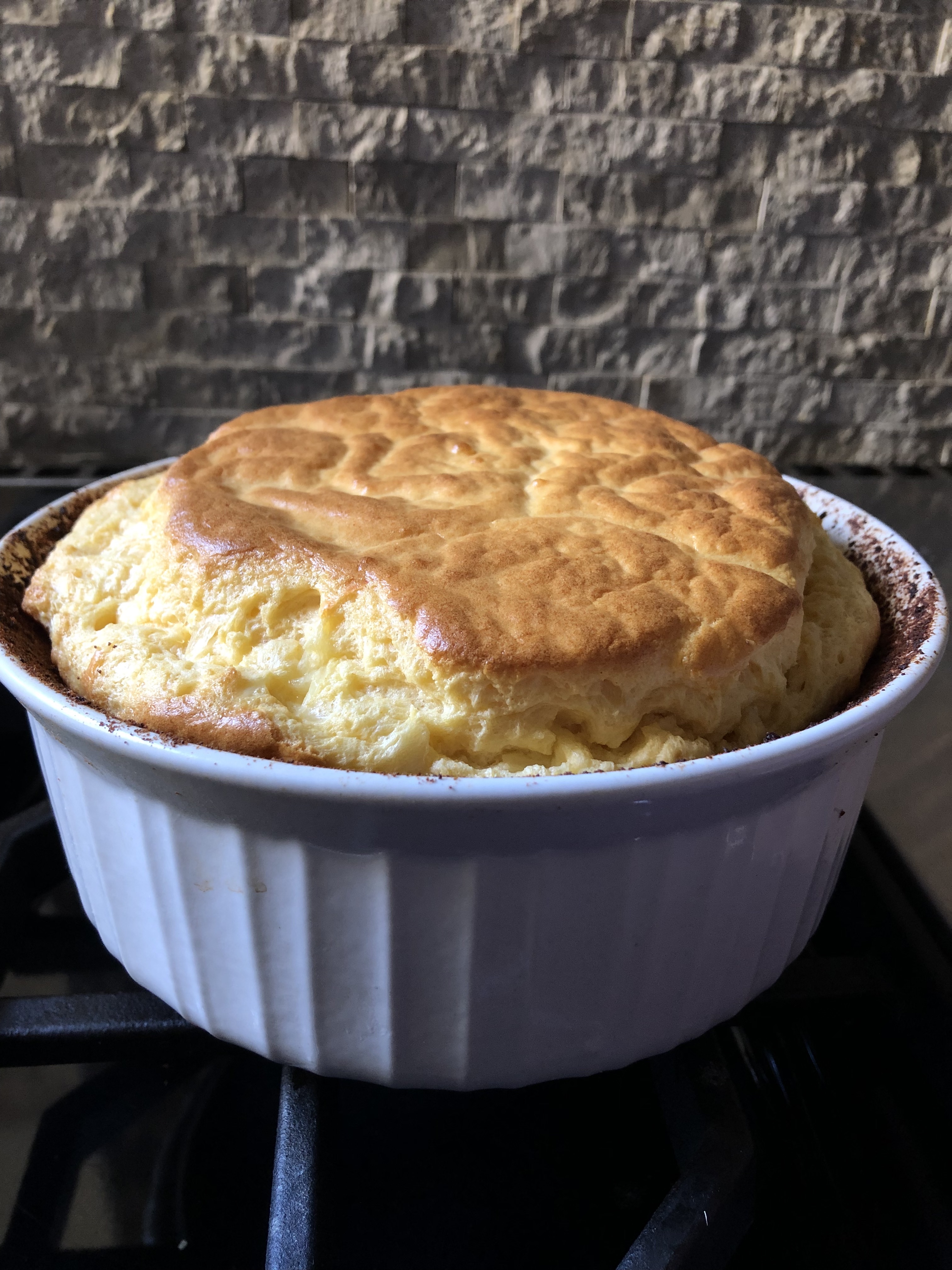 If You Make Julia's Cheese Soufflé …
1. Swap in Gruyère for the Swiss cheese. You can expect to pay a little more, but Gruyère has a more sharp, nutty flavor that would make this soufflé even better with a more full flavor.
2. Save the extra egg yolk and add to your next batch of scrambled eggs. The recipe calls for one more egg white than it does yolks. Don't toss it — it'll keep for a while in the fridge. And while there are plenty of uses for it, adding an extra egg yolk to scrambled eggs adds an extra layer of richness that makes them impossibly delicious.
3. Black pepper is just fine. This is a small thing, but worth pointing out. The recipe calls for white pepper, which I find a little finicky. It's something most home cooks don't have in the spice cabinet, and I don't think it's worth buying when such a small amount is used in the recipe. If you have it, great, go ahead and use it. If not, black pepper is just fine, and you won't even notice it in the soufflé.
Overall Rating: 8 out of 10
Based on ease and taste alone, I'd give this recipe a 10. Although the lack of clarity on the cheese left it a little disappointing. While I'm not in a rush to make it again, I'd consider it for special occasions and a weekend brunch at home with friends.
Get the recipe: Julia Child's Cheese Soufflé
Source: Read Full Article