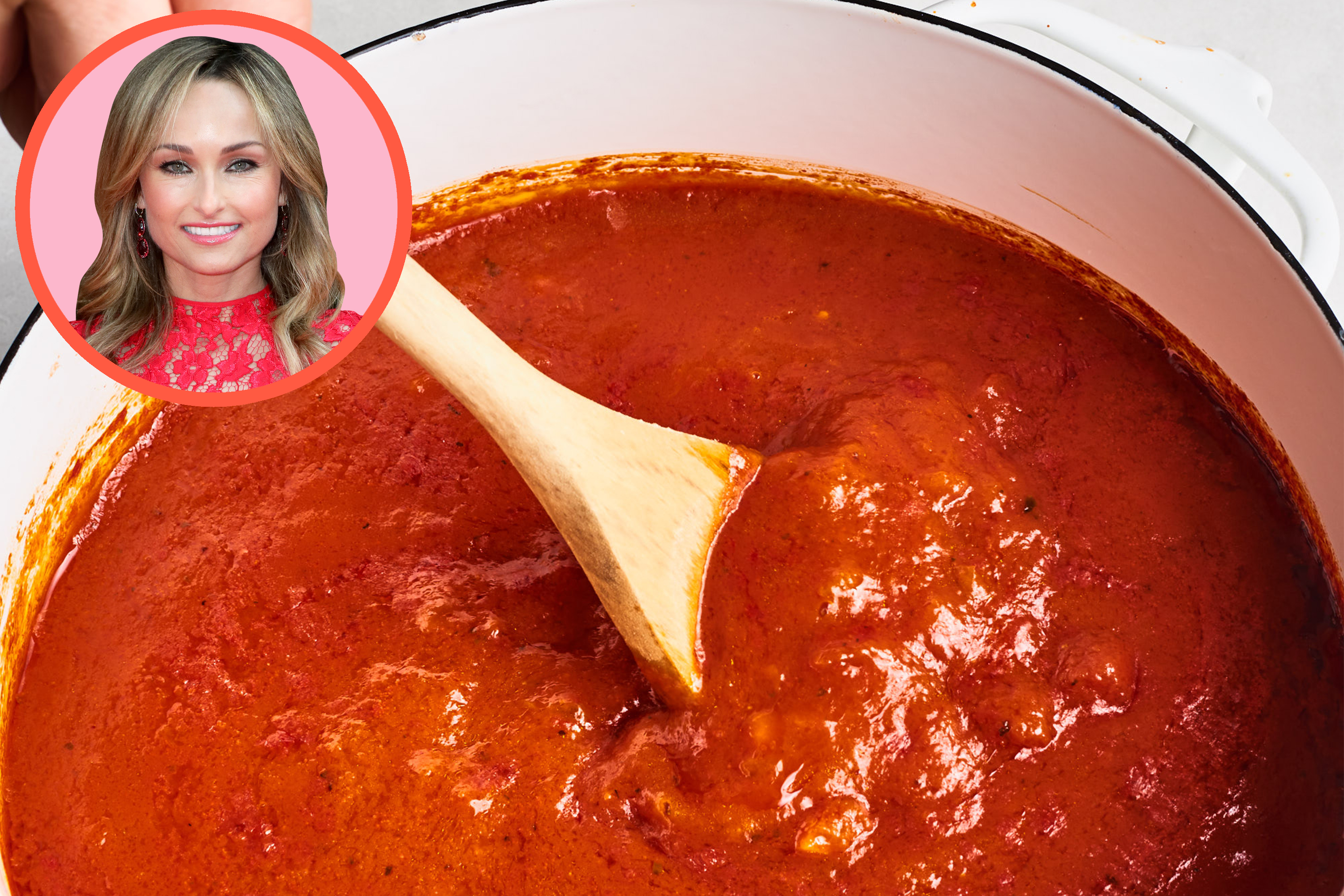 My husband and I are red-sauce people. When we're in the need of comfort food, we almost always turn to something that involves tomato sauce, whether that's a simple pasta, meatballs, or pizza. Leave it to his Italian-American upbringing and my marriage into the family.
While we have our favorite sauce recipes, I am always up for testing out new ones to see if there's something even better we're missing. So after I saw what good reviews Giada De Laurentiis' marinara had and realized I'd never tried it, I thought it was well worth slotting a red-sauce night into our week's meal plan. Here's how it went and what I thought.
Get the recipe: Giada De Laurentiis' Marinara Sauce
How to Make Giada De Laurentiis' Marinara Sauce
You'll start by heating 1/2 cup of olive oil in a large pot over medium-high heat. Then you'll add a couple of finely chopped onions and garlic cloves and sauté for 10 minutes until translucent and quite soft. Along with salt and pepper, you'll also toss in two unexpected ingredients that you don't always find in marinara sauce: carrots and, one of my least favorite things, celery. More on this in a bit.
Next, you'll pour in two cans of crushed tomatoes. Giada calls for 32-ounce cans, which poses a bit of a problem since they're near impossible to find. I used two 28-ounce cans instead. Then you drop in a bay leaf and simmer the sauce (uncovered, over low heat) until it thickens. After an hour, you'll discard the bay leaf, taste for seasoning, and ready a pot of boiling water to cook your pasta.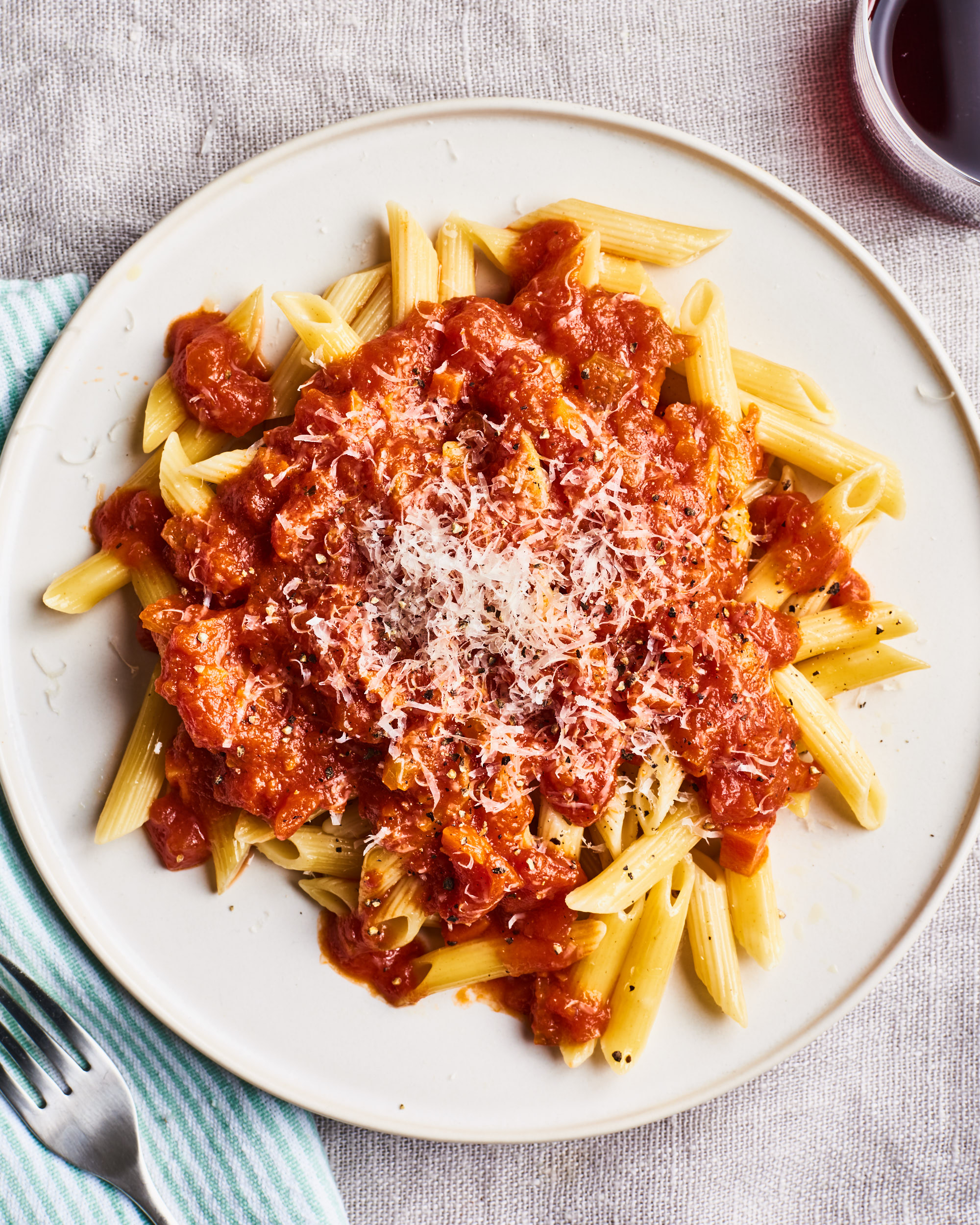 What I Thought of the Results
There were a couple of things that I was unsure about before I even started making Giada's sauce. First, my husband and I like our marinara to be nice and garlicky, so we both worried just two cloves for such a large amount of sauce (the recipe makes about seven cups) wouldn't be enough for our tastes. Second, I really, really dislike celery. And I try my hardest to keep it out of most things when possible.
I have to say, though, I was pleasantly surprised. In many ways it reminded me of one of my most favorite tomato sauce recipes — Marcella Hazan's sauce with onion and butter (which my husband makes frequently and does add a few garlic cloves to). Like Hazan's, this is a very simple sauce, with the sweet, concentrated flavor of tomatoes front and center. Giada's sauce is noticeably sweeter, though, due to the addition of carrots. The celery had almost melted away after all the slow simmering, so it didn't bother me at all in the end, which I did appreciate.
Overall, I could see this sauce being a great one for kids, given its natural sweetness and mellow flavor. However, while I did enjoy it, it's admittedly not going into my regular rotation. My husband and I both prefer a marinara that's a bit less sweet and a bit more garlicky.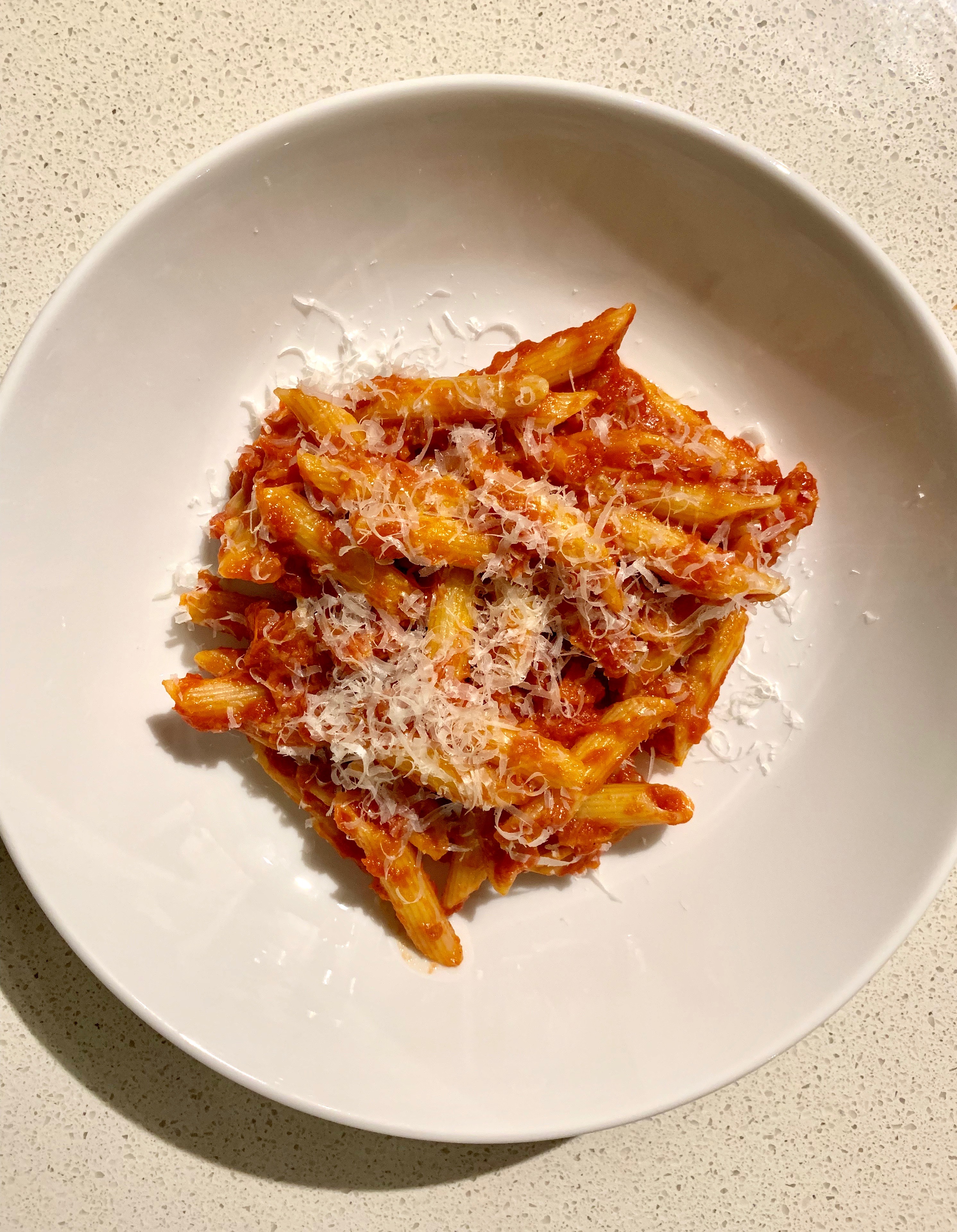 If You Make Giada De Laurentiis' Marinara Sauce …
1. Don't bother hunting down 32-ounce cans of tomatoes. While this is a very simple recipe, the one thing that caused trouble was trying to track down the 32-ounce cans of crushed tomatoes Giada calls for. I searched every grocery store nearby and took to an extensive Google search and had no luck. Using two 28-ounce cans, which are the most common, worked just fine.
2. Do buy good-quality canned tomatoes, though. Since there are so few ingredients here, the flavor of the tomatoes is really prominent. That means it's worth buying good-quality cans. I personally like Cento.
3. Sauté the aromatics for the full amount of time. Listen to Giada and sauté the aromatics for the full 20 minutes total. That's the most legwork you'll have to do for this recipe, and sweating the onions, garlic, carrots, and celery for that long really does equate to better flavor here.
Overall Rating: 7/10
While Giada's sauce isn't always the type of marinara I crave, I appreciated its simplicity and would recommend it to those who like a mellow, sweet sauce.
Get the recipe: Giada De Laurentiis' Marinara Sauce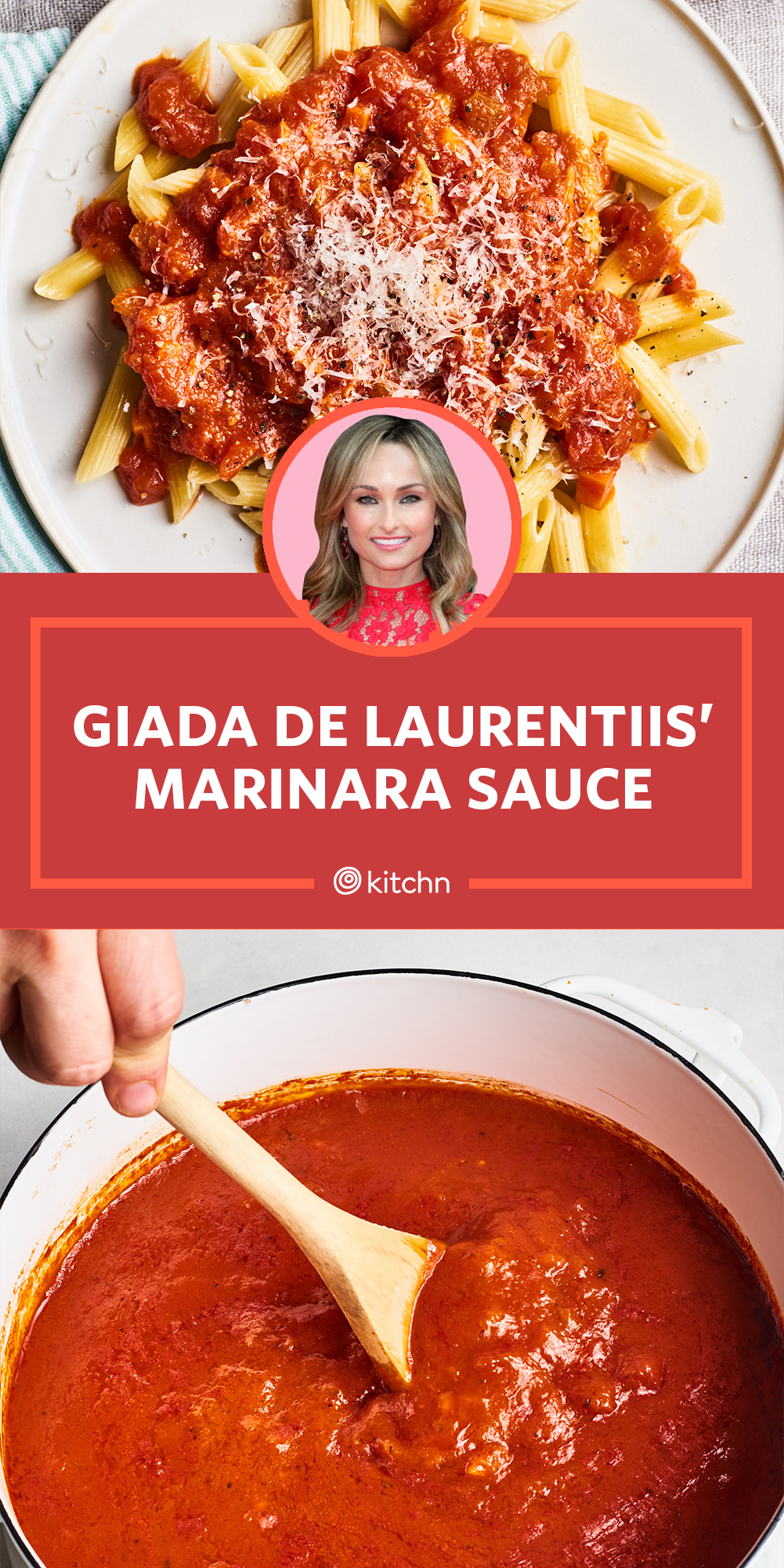 Source: Read Full Article