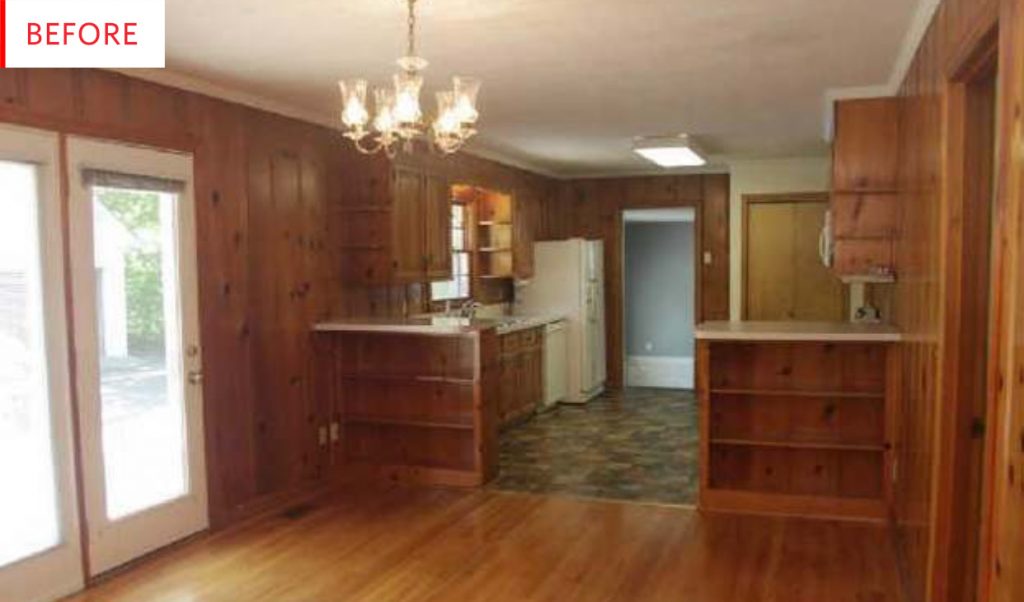 Wood kitchens are definitely a look — and when Krista bought this old house, it certainly wasn't the look she wanted. Wood paneled walls competed with (you guessed it!) wooden cabinetry, making her kitchen feel more like a cabin than a sunny, breezy home. "I knew we could make this our home with some love and hard work. And a lot of paint," Krista says.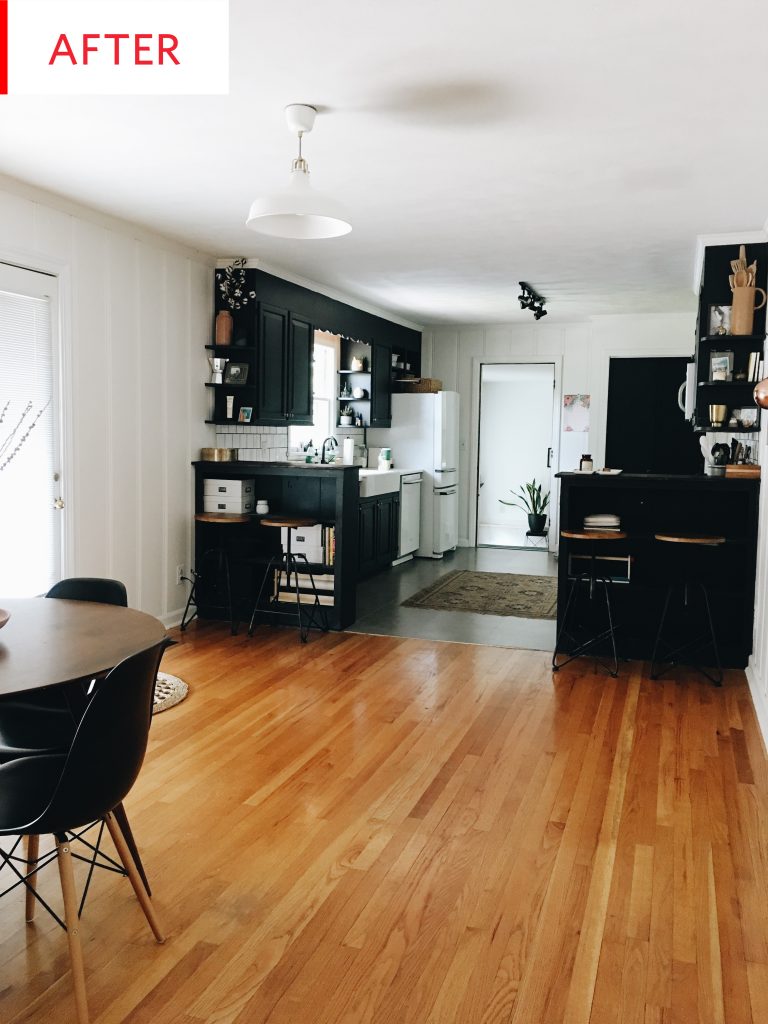 Krista renovated her kitchen over the course of about three years, starting with the easiest upgrade: paint. A coat of white paint keeps the wooden walls from feeling overbearing, and black paint made the cabinets moody and modern. "Don't listen to people that say that painting your cabinets black will make your kitchen too dark," she says. (Of course, white countertops help there, too.)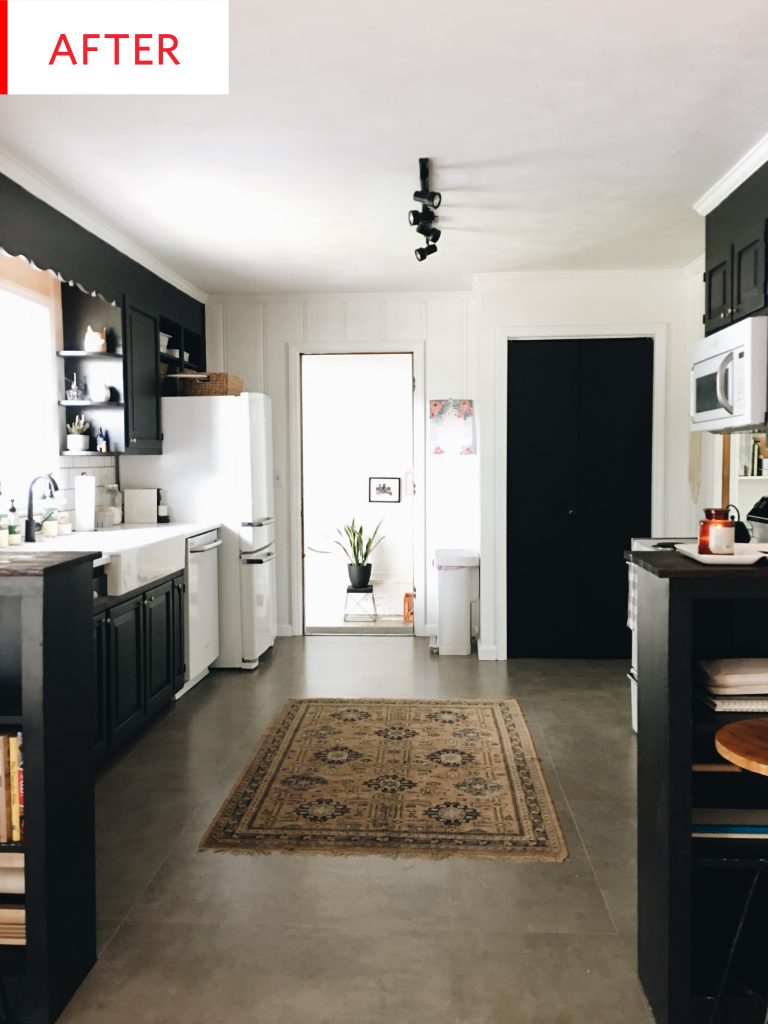 The long renovation period allowed Krista to make the best choices for her kitchen — like selecting just the right faucet and finding perfect accessories. "Don't get in a hurry and choose the first thing you see just to check a box," she says.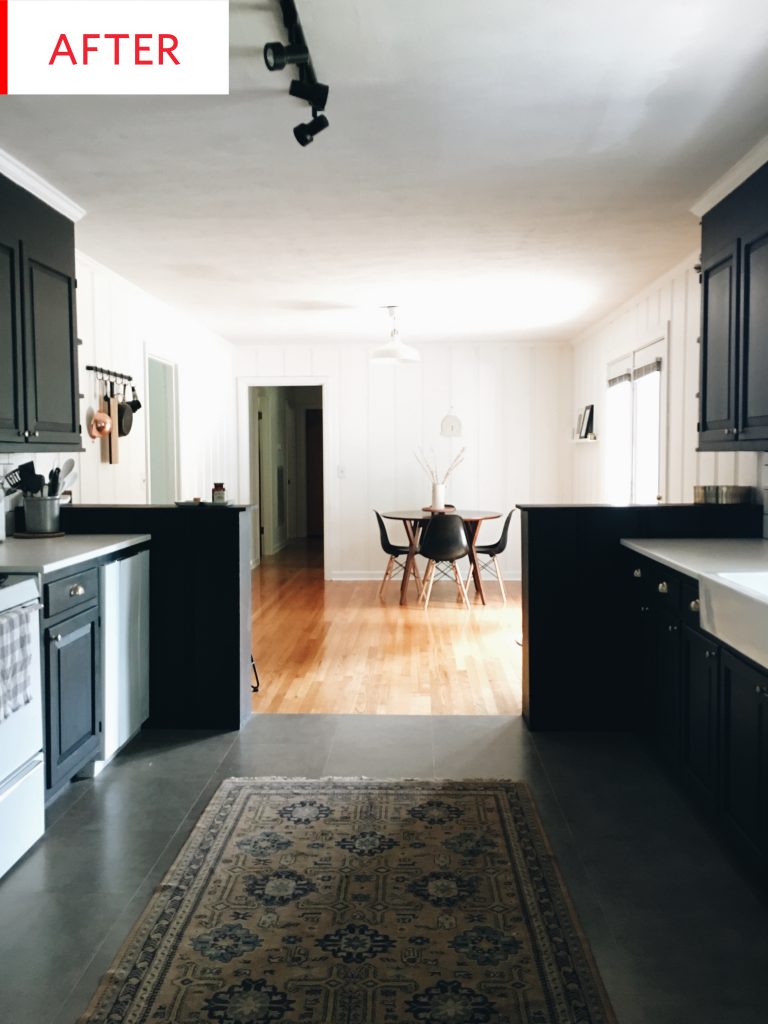 Outdated flooring was swapped for gray tiling that, from a distance, looks almost like cement, underscoring the kitchen's modern aesthetic. Krista installed new hardware and lighting and added a new, modern farmhouse sink to make washing-up simpler.
"Everything was a setback with an old house, but that's to be expected," she says. "I'm very happy with the choices we made. It's very us."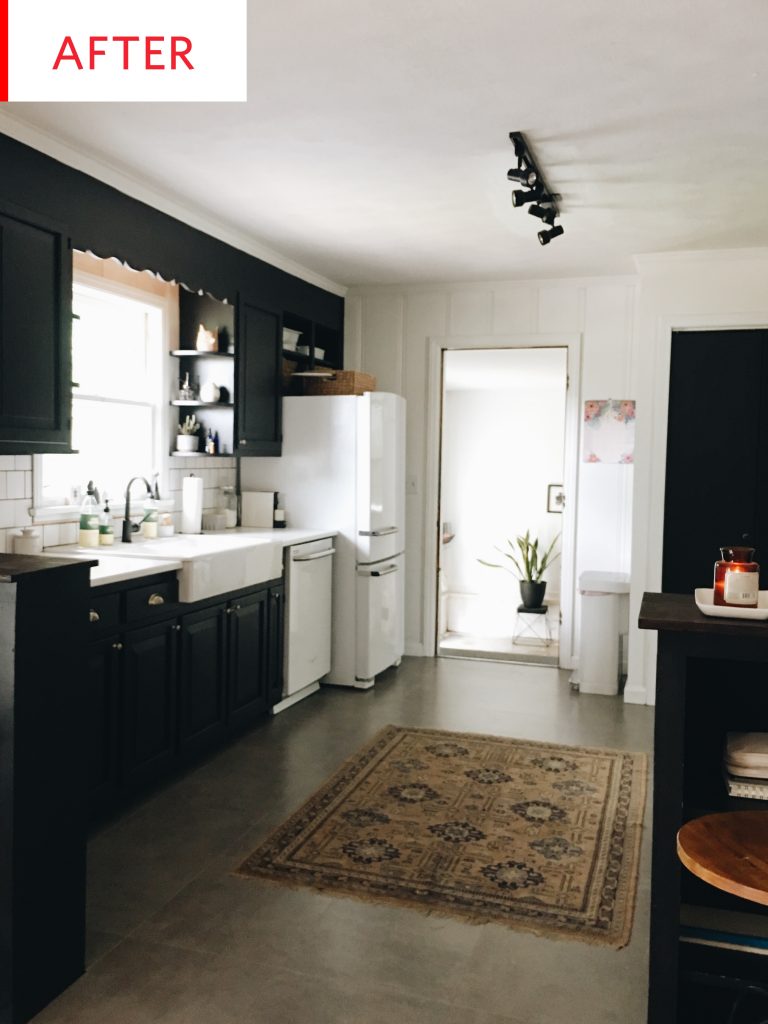 The best part of the renovation? She didn't even swap out the cabinets. Proof positive that paint is all you need.
Thanks, Krista!
This post originally ran on Apartment Therapy. See it there: Before and After: Paint Takes This Wood Paneling Nightmare to a DIY Dream
Source: Read Full Article